WhatsApp is a free social media app that lets you send multiple messages and receive them in forms of texts, images, videos, gifs, voice notes, etc. Families and friends often create group chats on WhatsApp to communicate and pass information, especially when they don't live close to each other.
Therefore, when making a WhatsApp group name for your family, cousins, or friends, it is essential to put many thoughts into it as this will set the tone for how the group goes. If you have a funny WhatsApp group name, it makes the group members smile or laugh each time they want to log on to the group, thereby creating a cheerful tone from the onset.
Are you looking for a WhatsApp group name for your family or friends? In this article, you will find a list of well-chosen WhatsApp group names for family, friends, girls, and boys. These names are both funny and well-thought-out to make your WhatsApp chat experience more enjoyable.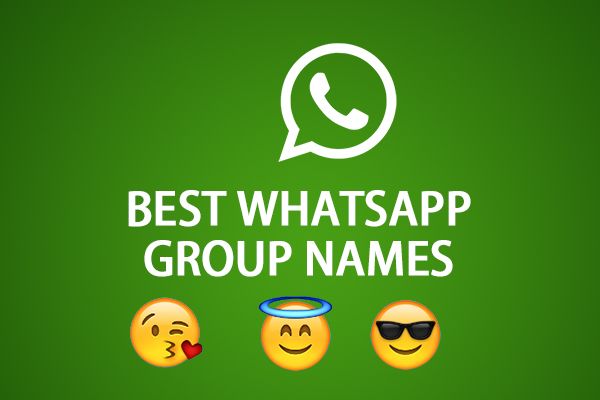 Part 1: Best Funny WhatsApp Group Names for Family Members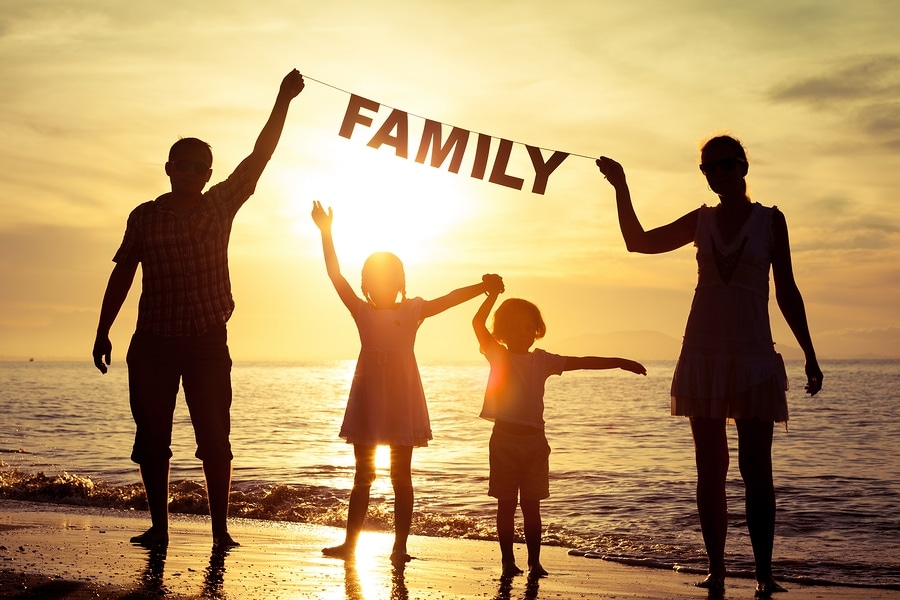 The essential elements of a funny WhatsApp group name for family and cousins include the following:
The name must be twenty-five characters and below. You should not exceed this limit for a WhatsApp group name.


Ensure that the name does not offend anyone by keeping it respectful.


The group name should give a fun feel. That means that when a person sees the title, the first thing they should think of is "fun," so it sets the right tone you want for the group chat. Make the spelling of words more creative, thereby giving off a fun effects.


The WhatsApp group name should have a unique element. That means that your group name should be specific to your group of family and cousins. It could include your family name in the title or something relating to your family. Hence, no matter the list provided here for you, you can make it your own by making it unique.


A good WhatsApp group name should inspire the members of the family. They should look forward to texting sessions with other members of the family. You can create an inspiring name based on what everyone in the group loves to do so that no one feels left out.


Select a WhatsApp group name that will be relevant for a long time to come, and not just a name that will be significant for a short time or season.
Below is a table containing a list of WhatsApp group names you can use or be inspired by, for your family and cousins' group chat:
| | | |
| --- | --- | --- |
| Amazing People | The (Family Name) Bunch | Best Family Ever |
| We Stick Together | The Public Square | Dad is Don |
| Happy Vibe | The Adams Family | It's Us Again |
| Strong Ties | Rocking Family | My Peeps |
| Happy House | My Folks | Life Roots |
| We All are One | Kung Fu Pandas | The Weird Ones |
| Family Matter | Full House | WhatsApp Connection |
| Perfect Family | It's Our Blood | Bonded by Blood |
| Gift of You | Cluster of Cool | Family Club |
| People in My Life | Fantastic(number of members) | Nutty Peeps |
| Modern Family | We are Family | Through Thick and Thin |
| We are Unique | The Chatty Ones | Good Times |
| The (Family name) Tribe | Red Tie Matters | Always Home |
| What's Cooking Folks | Gang Called Family | Nice But Nuts |
| Together 4ever | That's All for Now | Gang Called Family |
Part 2: Best WhatsApp Group Names for Friends (Girls/Boys)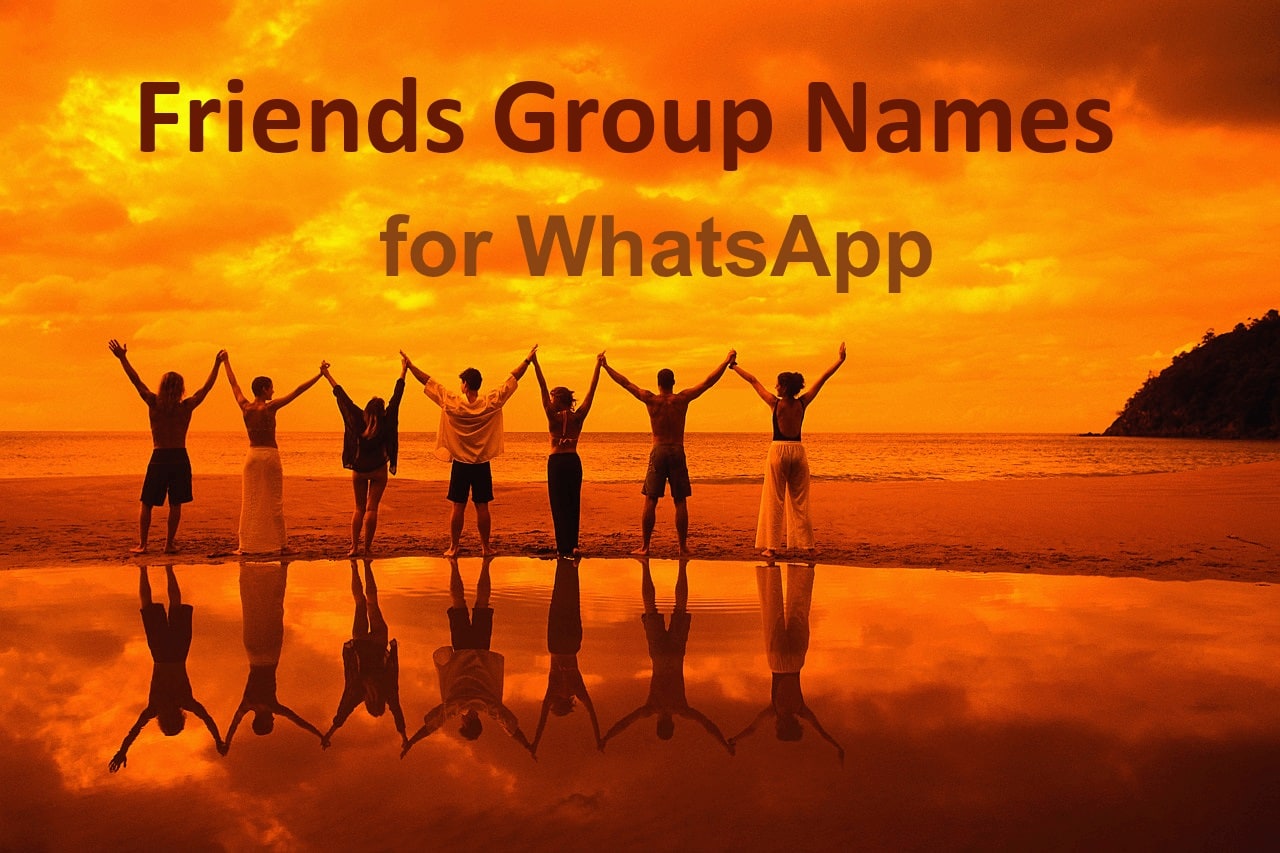 Are you looking for inspiration for your friends' WhatsApp group name? This section will help you out. Here is a list of carefully selected WhatsApp group names for friends. It has been sectioned into the best WhatsApp group names for girls and another one for Boys.
The Best WhatsApp Group Names for Girls
Check out examples of the best funny WhatsApp group names for an all-girls group in the table below:
| | | |
| --- | --- | --- |
| Shake it Off | Choir of Angels | One time at Band Camp |
| Nip and Tucks | Get It Gurls | Ride or Die |
| Best Babes | The Beyonces | Pretty Girl Rock |
| Hot Cheetos | All Around Me | La Vida Loca |
| Feline Phenom | The Taco Belles | Backstreet Girls |
| So Lucious | Love You All So Matcha | First Ladies |
| Hail Marys | Cool Chicks Apply | Simply Besties |
| My Succulent Crew | Victorious Secret | Just Peachy |
| Invite Only | Don't Peek | Flower Power |
| Postcards from Venus | Baddest Babes | Forever Sisters |
| O.M.G | Independent Women | We Run the World |
| Chatterbox | Selfie Sisters | 50 Shades of Slay |
| Boots and Skirts | Forever Tight | WhatsApp with some Bunnies |
| Single Ladies | Girl on Fire | Queenies |
| HERd | Rose for Days | The Ladies |
| Fearless and Flawless | Queen Bees | Spicy Sugars |
The Best WhatsApp Group Names for Boys
For WhatsApp group names for boys, consider any of the examples below:
| | | |
| --- | --- | --- |
| Super Squad | Geek Squad | Whats Up |
| Busted Minds | Unlimited Talks | My Best Frans |
| Dance with the Devil | Buddies for Life | Cool Dudes |
| Squad Ghouls | Good Vibes Only | Bachelor Party |
| The Bachelors | The Walky Talkies | Fun Never Stops |
| Play Your Way | Text Masters | Howl You Doin' |
| The Secret Club | Mountain Folk | Cool Kids |
| Shrimply the Best | Seven Samurai | Enter at Your Risk |
| Rush Rush | The Bandits | The Illest |
| Masterminds | Cool Boys | Music Maniacs |
| Forever Brothers | The Rebels | The Outlaws |
| The Invincibles | The Back Benchers | Crazy Gang |
| Alpha Dogs | Baddest Guys | The Chameleons |
| My Space-cial Friends | My Amigos | Mad House |
| We Do It | Bad Bros | Too Cool |
| Amazing Pals | Smartness Overload | Mountain Movers |
| The Insomniacs | The Wanderers | Swipe Right |
Part 3: How to DIY (Do It Yourself) a Unique WhatsApp Group Name
If you do not want to use the examples of WhatsApp group names in the tables above but want something unique to your group, you can still achieve that. All you need to do is put certain factors into consideration before deciding on the name to use for your family or friends' WhatsApp group name.
These factors include the following:
The Objective of Creating the WhatsApp Group: Creating the group in question is the first thing that should come to mind when creating a WhatsApp group name that is unique to the group. Sometimes, even family WhatsApp groups may be made for a specific purpose, such as an event coming up that will bring everyone together or contribute to a family member or a project. Having all these in mind will guide what phrase to add to the group name.


The Style and Characters of the Group Members: Consider the people's characteristics in this group you create before giving it a name. If the group members are all geeks, it will add geek-related terms to the group name. Also, if the group members are all single, phrases like "Bachelors' Man Cave" or "Single Ladies Rock" will be ideal, and so on.


The Relationship of Group Members: The type of relationship amongst the group members plays another significant role in determining how unique the WhatsApp group name will be. The WhatsApp group name for a family will not be the same as friends, lovers, or just work colleagues. The surname of a family comes into play when naming the family's WhatsApp group.
Part 4: Bonus Tip Regarding WhatsApp Group Message
Funny WhatsApp group names lay the foundation for fun and delightful chatting with group members. That is how happy memories are made on such group chats. However, the question arises, "what if these valuable chats get deleted from the group chat due to one thing or the other?" Then, it becomes a case of loss of memories. That is why it is vital that you transfer and backup your WhatsApp history on such group chats occasionally to have something to fall back on whenever you lose them.
A great recommended tool you can use to backup your WhatsApp group messages is dr.fone - WhatsApp Transfer, an app that has been tested and trusted by millions of users.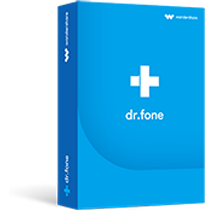 When you use dr.fone, you will enjoy such features as the following:
dr.fone WhatsApp Transfer is an excellent tool for transferring, backing up, and restoring data from WhatsApp on your mobile device.
It supports the transfer and backup of up to fifteen different file formats, including text messages, media files like images, audios, videos, and other attachments.
It allows users to copy files from iOS to Android and vice versa, then from iOS to iOS (if you want to change to a new device), and from Android to Android.
There is a preview feature through which you can see all your transferred files before you back them up in your device or system.
It allows for the transfer of files to a computer system, whether it's Mac OS or Windows OS.
It is easy to use with a user-friendly interface for beginners with even the most basic tech world knowledge and software knowledge.
3,898,656 people have downloaded it
Step 1 Connect the device you use WhatsApp to a computer system, that is the computer you want to backup the files. Click the option "WhatsApp Transfer.""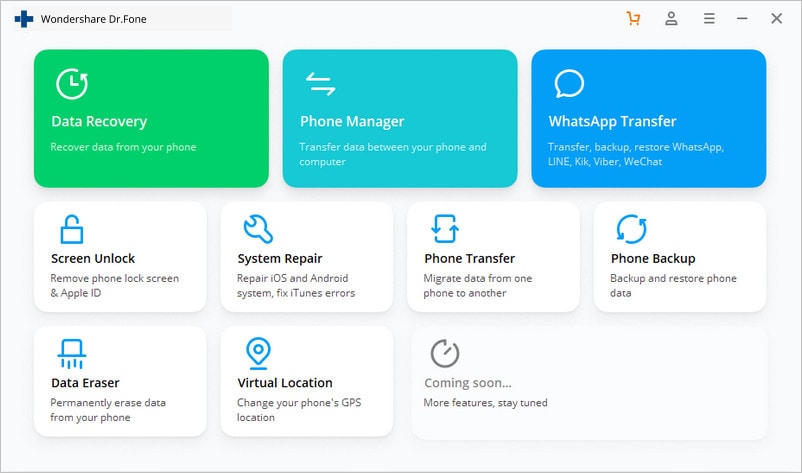 Step 2 Click the "Backup WhatsApp messages" button to start transferring your WhatsApp messages.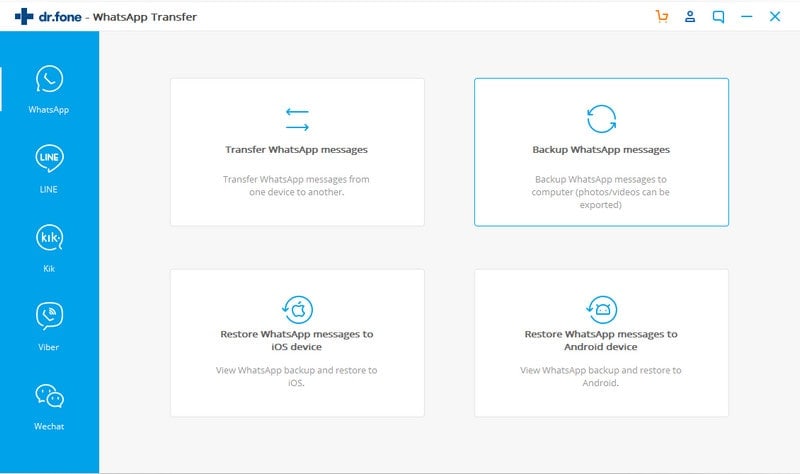 Step 3 Be patient as the transfer and backup finish.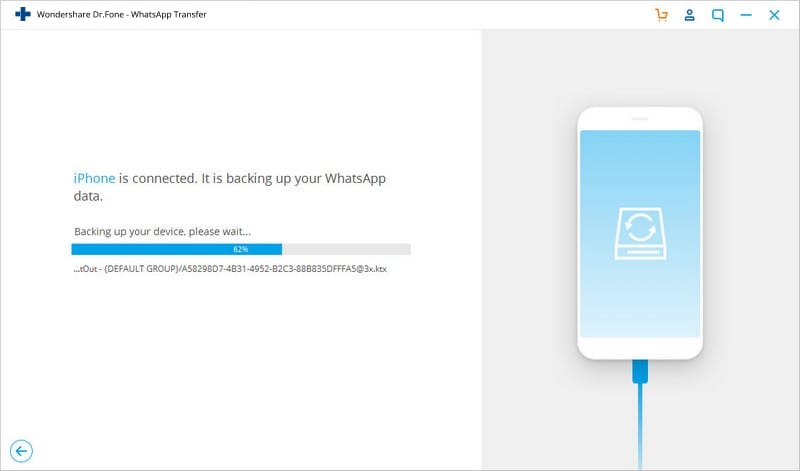 Step 4 Click the "View" option to preview your transferred files.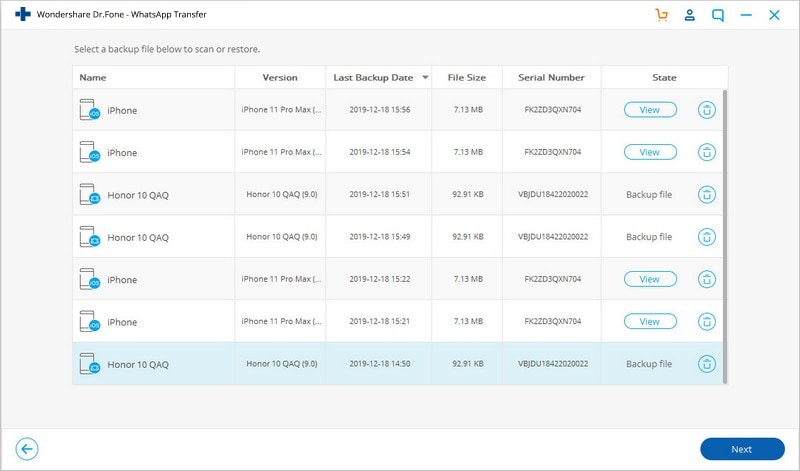 Step 5 If you wish to export to your system, choose the option to do so. Now, you have successfully backed up your WhatsApp group chat history.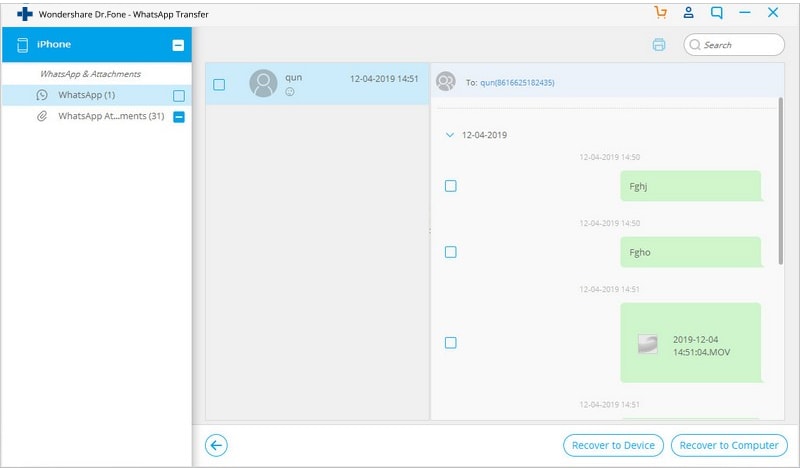 Conclusion
So, there you have it; lists of funny WhatsApp group names for family and friends. Out of the numerous examples given above, you can choose any name that appeals to you or your group members. You can also use the guidelines mentioned above and DIY (Do It Yourself), a unique name for your WhatsApp group chat. Ensure that the title you have chosen corresponds with your group's peculiarities, which will make your group stand out.
Guard against loss of important WhatsApp chat history by transferring and backing up all messages to a computer system using dr.fone WhatsApp Transfer, software that keeps your vital data safe for future use.