WhatsApp has its own emoji design that is displayed on all WhatsApp for Android and WhatsApp web. All emoji meanings of symbols: WhatsApp emoticons are very diverse, aren't they?
Of course, you wanted to look for the perfect icon to describe how you feel, but you have no idea which one is appropriate for what you want to convey. Almost all WhatsApp emojis have their own meanings depending on the factors and content of the message. Relax!
You'll find all current smileys and people emojis on Whatsapp and Facebook as well as a description of their meaning. Have fun with the colorful world of emojis!
Part 1: Whatsapp Smiley Emoji with different Meanings.

The happy blooming face is one of the most common smiley emojis and global relevant: you just want to say hello, convey joy or rumor about something, or redden up a short text.

Natural smiley face with open mouth and elliptic eyes. Is in a positive mood shows its teeth and laughs joyfully. Expresses enthusiasm: from a cheerful greeting to unlimited joy.

Smiley's mouth is broad open, its eyes squeezed shut with joy. Laughs loudly, joyfully, and heartily. Only the classic emoji eyes characterize it from the classical smiley face. Can also be used for mock.

Happy face with a naughty laugh. Represents lightheartedness and excitement. Full of joy due to an event, excited and upset or just a bit embarrassed.

Emoji is on the boundary of a fit of laughter because something is so stupid or incredibly funny. Also, badly behaved or bitchy laughter about an event or something that happened to another person.

Sweaty smile. Help that a tight situation went well or was coped with certainly. A difficult event is approximate and you are already anxious.

I am laughing so ticklish that I can scarcely keep myself in my chair! Something is so incredibly amusing that you cry humorously. Gets the snigger and can hardly take on himself.

Smile, even in difficult times. Instead of being really happy, you smile in spite of the pain. The actual feelings are hidden at the back of a smile. Anybody is going through difficult times or has a lot of problems.

Is grinning shyly and awkward. The red cheeks are a reflex of joy. Represents happiness, satisfaction, peace of mind, and thankfulness.

Would like to convey its (possibly pretended) gentleness. Someone does good performances, is very pleasant, innocent, and behaves in an exemplary way. The divine face can also be used humorously for sooner not-so-good deeds or behaviors.

This is amusing! A cheerful face, revolving on the floor, humorous. The face is laughing boundlessly. The emoji version of "ROFL". Stands for "rolling on the floor, laughing.

Cheerfully relay face with heart-shaped eyes. In a foolish in love: with a human being, a place, or a thing. Expresses the area of love and feeling as well as gratefulness and is often part of romantic messages. Just does not know what to do with all the good fortune.

Adorable face with closed eyes and roseate cheeks. As a thank you for a tip or an approval. Loving kiss to the near at hand friends, family, or sweetheart.

Smiley sends you a devoted kiss that comes from the heart. good-natured, to express love or with amorous intent, as an expression of love. May weaken an ironic response or be a response to a rude message. The symbol for flirting and showing gratefulness.
Part 2: Other Types of Whatsapp Emojis with Interesting Meanings.
Except for the above mentioned emoji meanings, there are still many other interesting meanings in different emojis that are not so frequently used.

Everything went well! Glad cheerful face. Is happy that something unpleasant is over without having caused any injury. Relaxed, grateful, and free of worries.

Don't take me seriously! The message is either equivocal, satiric, or jock. A person plays the moron and horses around, or in reaction to a joke.

Smiley is tanning the corner of its mouth with its tongue. Is empty, just cooked something very tasty or eaten a whole dish. Often interpreted as a sneer, with tongue outstretched, and used after a funny message or when decive around.

The interrogation look on the face looks like the actor "The Rock" (Dwayne Johnson). Can be used to express doubt, lack of belief, or dislike.

Making enjoyment of someone, boring or jokingly offending someone. In annoying news, natural or black irony as well as with pleasure.

Don't take me seriously! The message is either equivocal, satiric, or jock. A person plays the moron and horses around, or in reaction to a joke.

A monocle is an optical assist with only one glass. At the end of the 19th century, it was a status symbol. Something seems doubtful! The smiley makes a message look around. The "upper-class" version of the reflect on the smiley.

Huge glasses, tricky smile, and buck teeth. Used humorously or ironically for nerds or to convey how intelligent you are. The stereotype of a nerd; a smart but funny-dressed person with social deficits.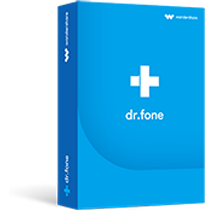 When you use dr.fone, you will enjoy such features as the following:
It allows for the phone to phone transfer. You can transfer WhatsApp files from iOS to Android and vice versa and iOS to iOS or Android to Android.
It allows for transferring all your WhatsApp Business chats to a new iPhone or Android when you are changing devices.
dr.fone lets you transfer your WhatsApp messages and media files to a computer to avoid essential data loss.
It allows for the restoration of backed-up files on a wide range of systems.
dr.fone WhatsApp Transfer has a preview feature that lets you go through the files you have backed up before restoring them to any device of your choice.
3,898,656 people have downloaded it