Different factors lead people to block or delete their WhatsApp contact. It could be that the relationship between the two has gone sour, or they are not on talking terms. Again, a person can decide to block or delete WhatsApp contact after the contact said something or did something that triggered negative emotions or caused pain.
As much as people want to block or delete WhatsApp contacts, some users don't know how to do this. If you are a user who doesn't know how to block or delete a WhatsApp contact, you will be shown how to do that without stress. If you may decide to reconnect with the person and unblock them in the future, you will need to back up your WhatsApp chats before deleting them. Here, you will also learn how to transfer WhatsApp and backup WhatsApp chats before removing that contact.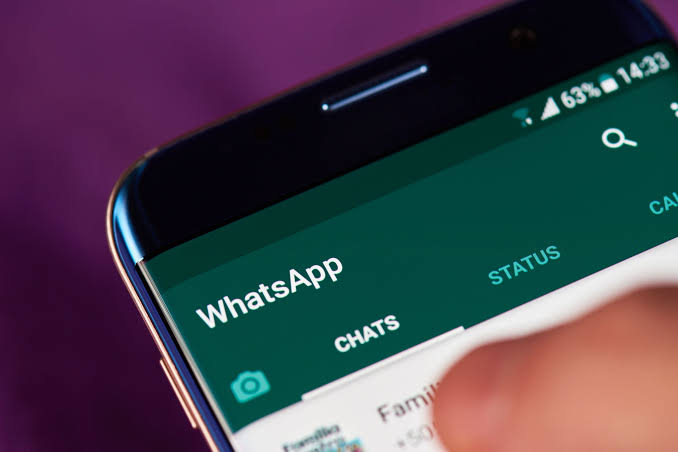 Part 1: How Do You Block A Contact on WhatsApp
Do you want to learn how to block a contact on WhatsApp for your peace of mind? Then, you need to pay attention to the steps outlined below:
On Android
Do the following to block a WhatsApp contact on your Android device:
Step 1. Open the WhatsApp app.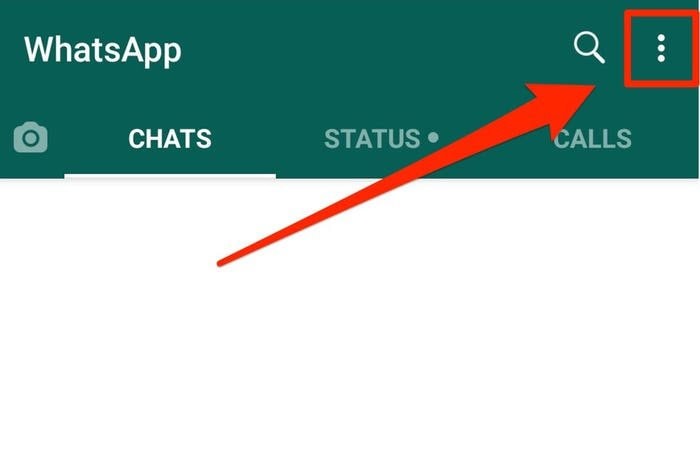 Step 2. At the top-right corner of the page, you will see three vertical dots. Tap the dots and select "Settings."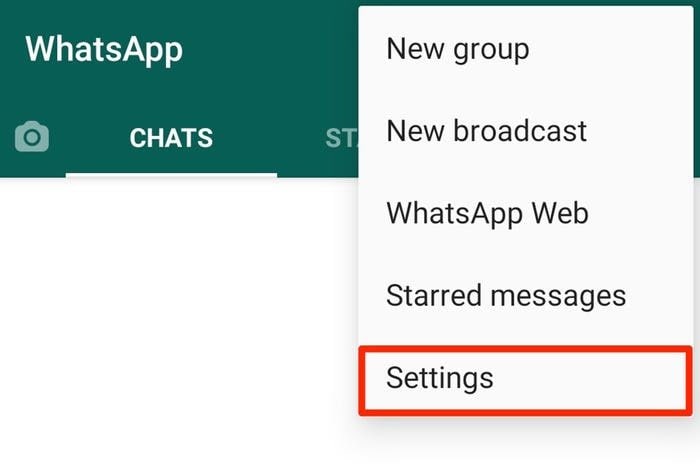 Step 3. Select "Account."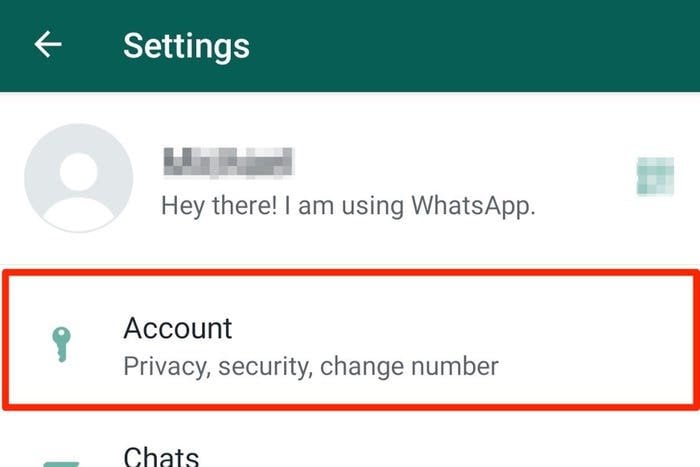 Step 4. Tap the "Privacy" tab and select "Blocked contacts."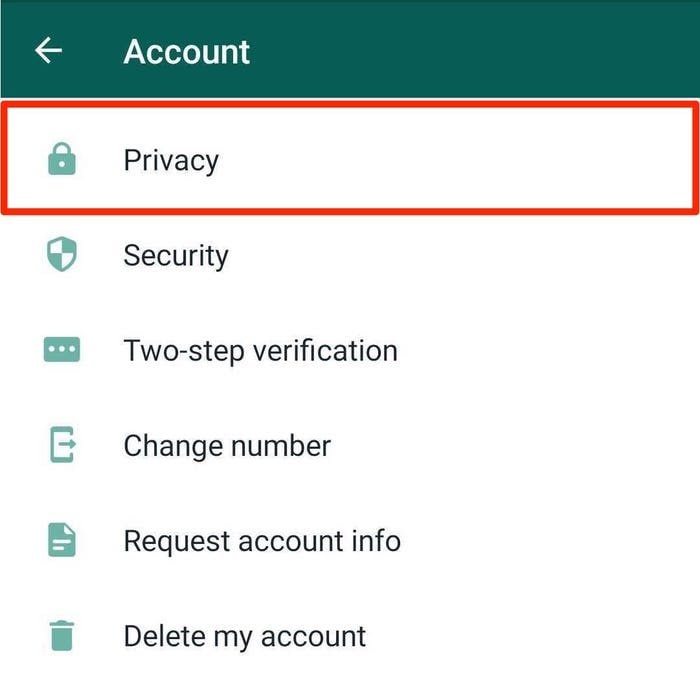 Step 5. Again, at the top-right corner, select the icon to "Add" contacts to this list. Then add whoever you want to block or search for their contact on Whatsapp.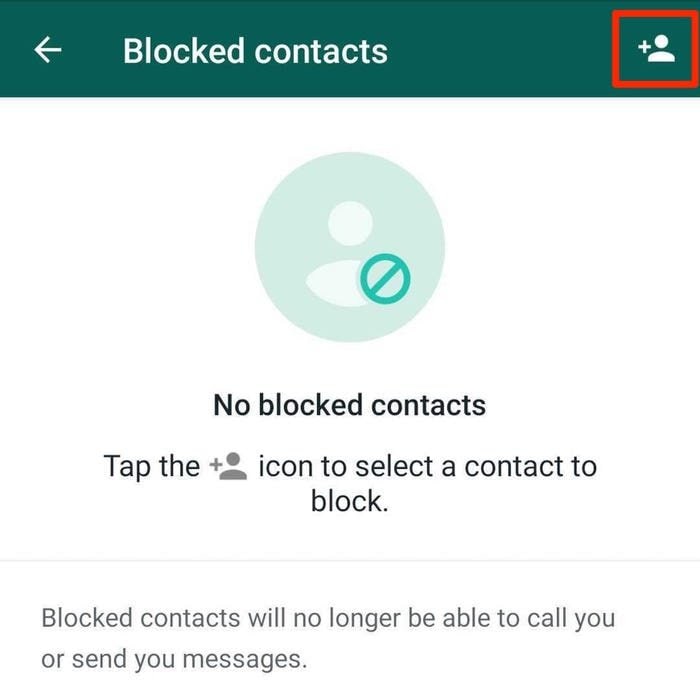 Step 6. Another way to do this is by directly blocking the person if they have chatted you up before. Just open your chat with the contact, select the three vertical dots, and choose "More" > "Block." It is as simple as that.
---
On iOS
To block a person on WhatsApp for iOS, follow the steps below:
Step 1. Launch Whatsapp, at the right-hand side of the screen, select "Settings."

Step 2. Tap "Account" from the settings menu.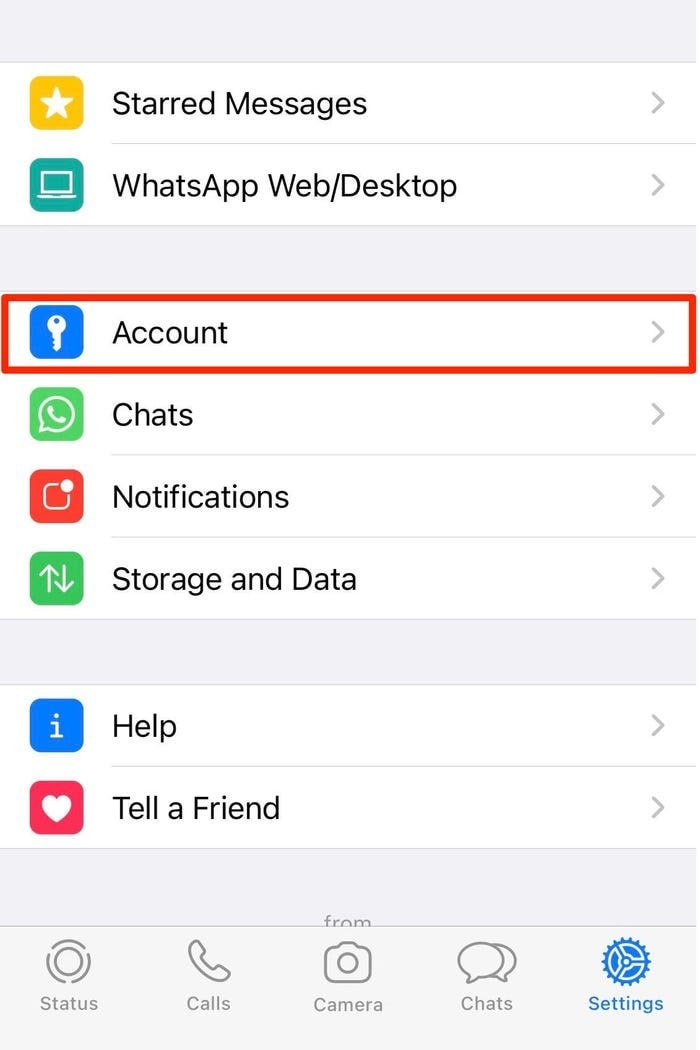 Step 3. Now, select "Privacy"> "Blocked."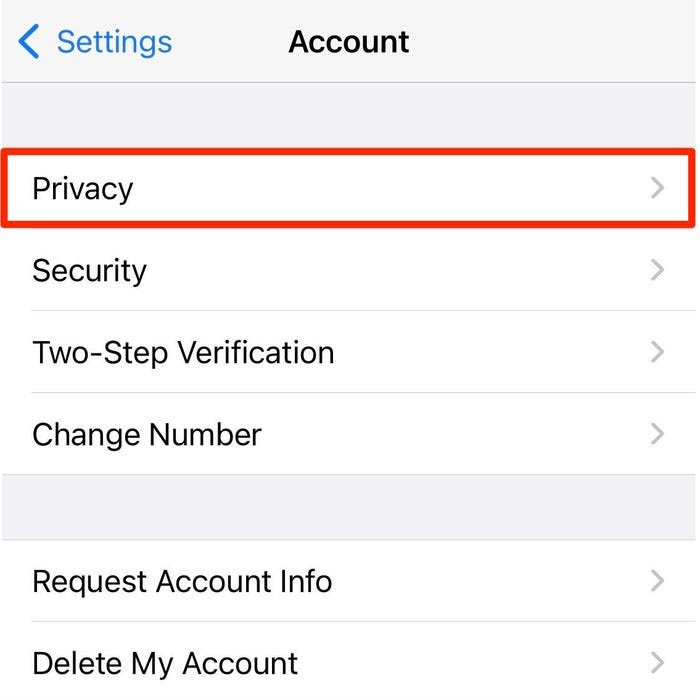 Step 4. Select "Add New" from the "Blocked" screen. Now, please choose the contact you want to block or search for their name in your WhatsApp contact list.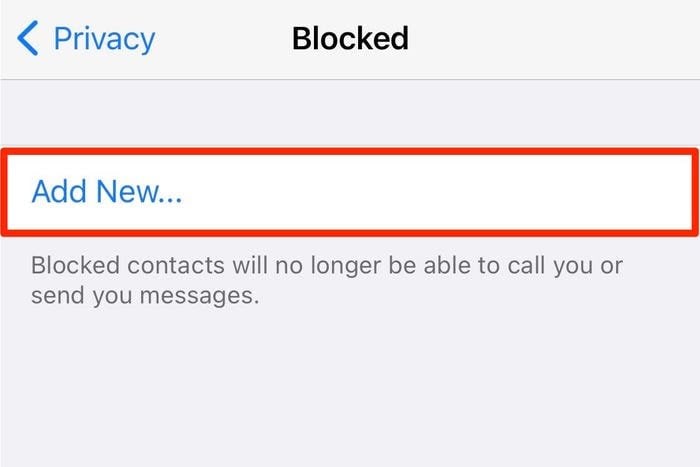 Alternatively, you can directly block the contact from your chat with the person or from the person's message to you. Open your WhatsApp conversation feed and select the name of the person you want to block. Scroll down and choose "Block Contact."
Part 1: How to Remove/Delete WhatsApp Contacts from Phone
If you want to delete the contact from your WhatsApp and phone completely, then you will be shown how to do that in this section. However, before you go ahead to remove that WhatsApp contact, think about the implication: you are removing this person from your life permanently, or at least for a long time to come. Do you really want to delete them, or are you just acting based on how unpleasant they made you feel at the moment? Or you just want to deleted WhastApp messages from that person.
Not to be a psychologist or anything, but at some point, the person may have meant something to you. Thus, if you want to remove such contact from your phone, it is wise that you back up all your conversations and WhatsApp media with that person. This will come in handy if it so happens that you get back on talking terms with the person.
And a good tool you can rely on to transfer and backup your WhatsApp messages and WhatsApp media is dr.fone WhatsApp Transfer. This software has helped millions of users safeguard vital information and memorable data for future purposes, and it can do the same for you.
When you use dr.fone, you will enjoy features like these: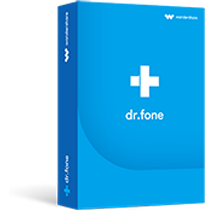 When you use dr.fone, you will enjoy such features as the following:
Support for both iOS and Android devices. This versatility extends to Mac and Windows platforms.
Allows for phone transfer to another phone or computer.
It lets you transfer WhatsApp messages, media, attachments in different formats from one device to another, even across operating systems.
It allows for direct reading of WhatsApp Business/Whatsapp attachments and messages on your computer.
A preview feature to see all the WhatsApp chats you are backing up and transferring to your system or a new device.
3,898,656 people have downloaded it
With these steps below, you can transfer and backup your WhatsApp chats with contacts before you remove them from your phone:
Step 1 Start by connecting your phone to a computer with a USB cable. Once it shows on your system, choose the option "Whatsapp Transfer."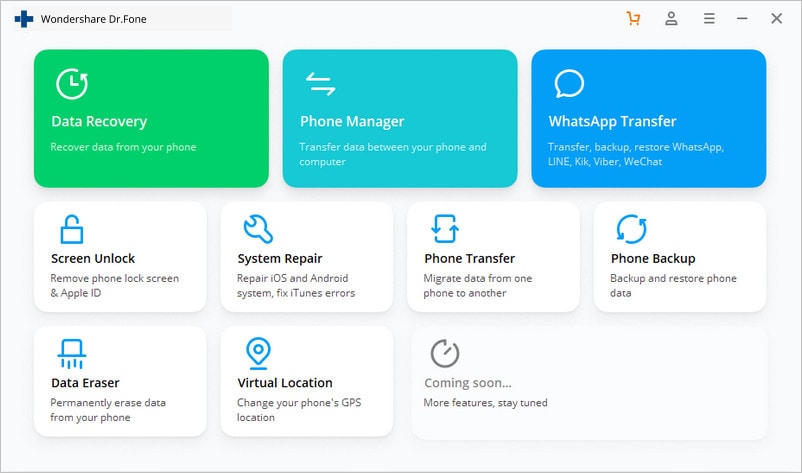 Step 2 Click the "Backup WhatsApp messages" button to start the transfer process.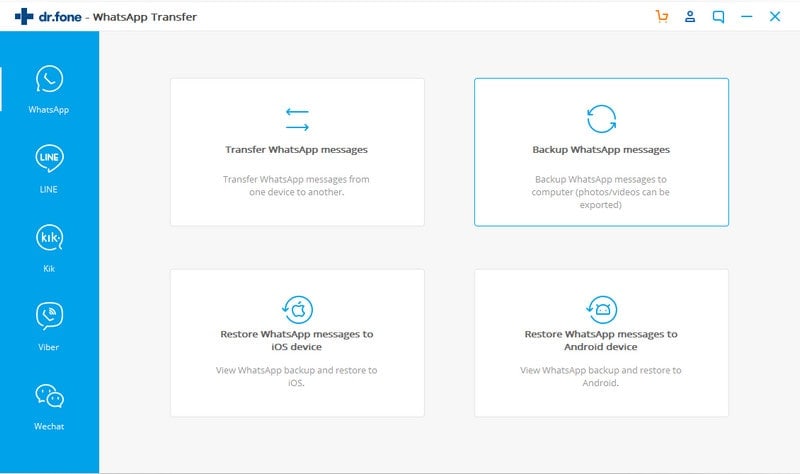 Step 3 Wait as your WhatsApp messages get backed up thoroughly.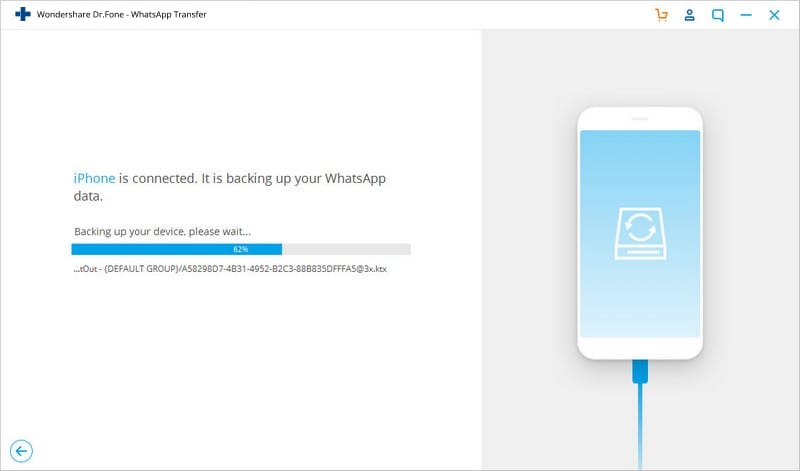 Step 4 Using the preview feature, go through the files you have backed up. To do this, select "View."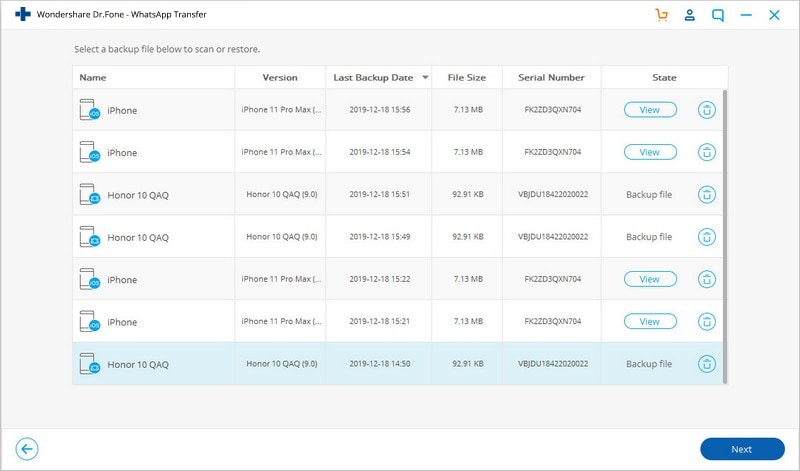 Step 5 Now, you can export your backed-up files or messages to your computer for a later date, if the need arises.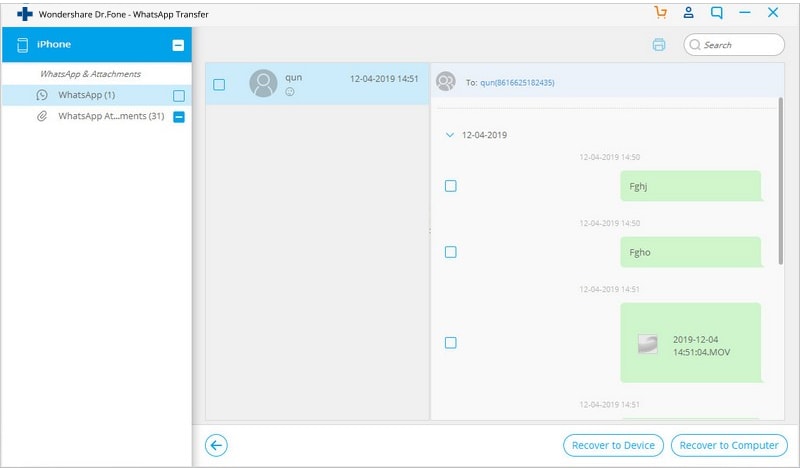 Once you have successfully backed up your WhatsApp messages, what is left is for you to delete the WhatsApp contact from your phone. You can choose to delete the contact from your Whatsapp, and it will automatically be removed from your phone. On the other hand, when you delete your phone's contact, it will be removed from your WhatsApp too. So, either way, it works.
Again, the steps are simple to follow:
Step 1. Open WhatsApp on your phone and select "Chats." At the top-right end of the screen, choose the pencil icon.
Step 2. Choose the contact you wish to delete, and at the top of the screen, tap their name.
Step 3. Look again to the top-right corner of the screen, and you will see "Edit"; tap it.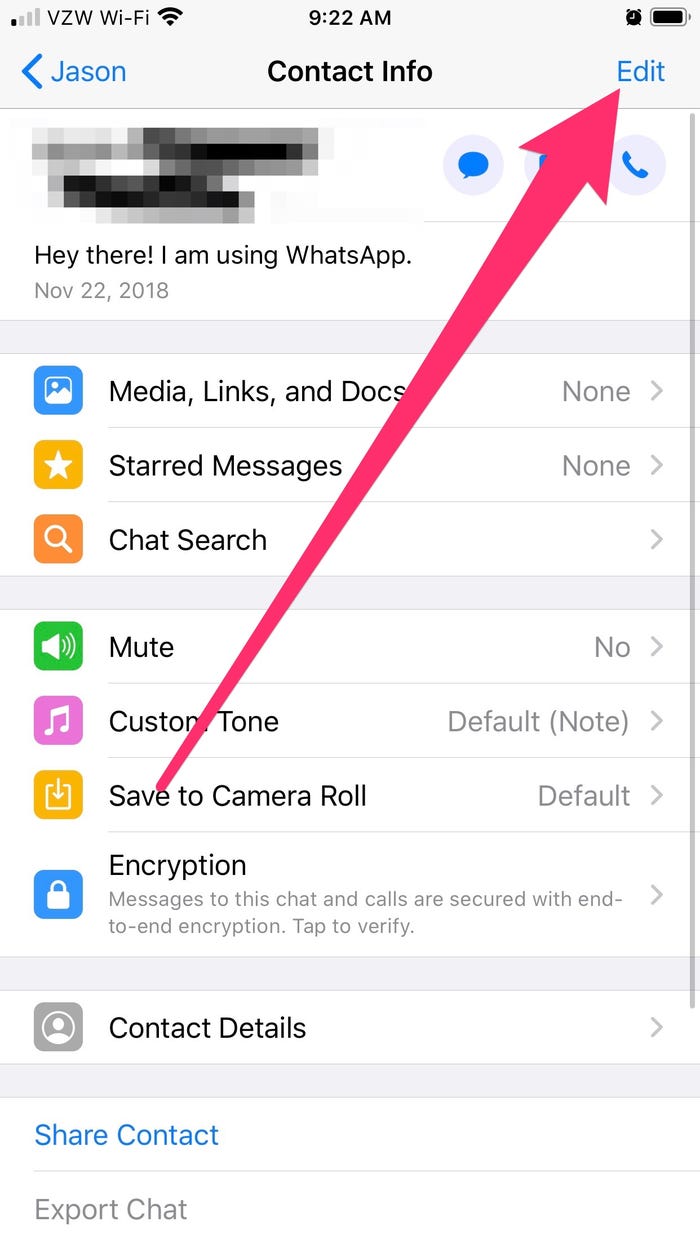 Step 4. Choose to "Delete Contact." Note that if you delete a contact, they can still send you a message if they have your contact. Only blocking a contact will prevent them from sending you a message.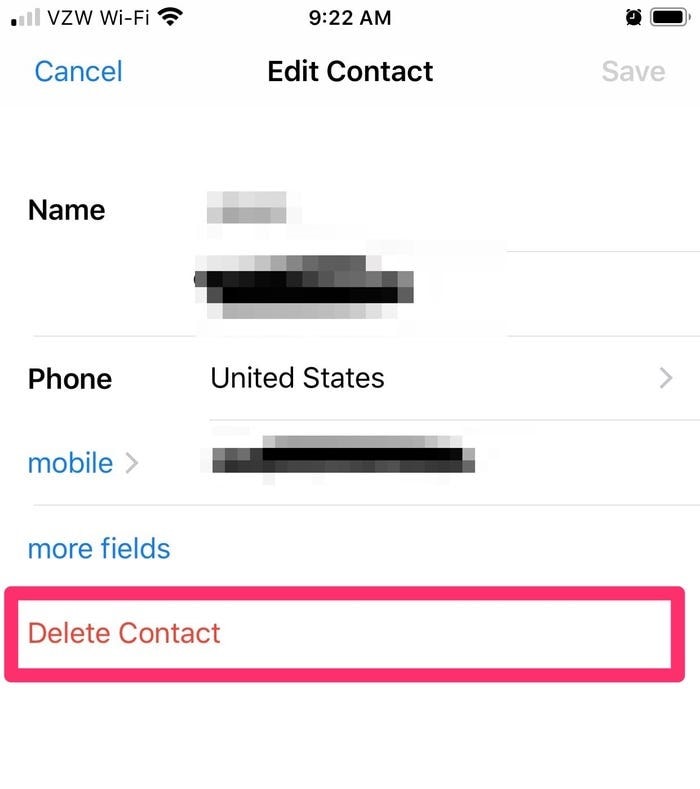 Step 5. To confirm your actions, choose "Delete Contact" again when you receive a message prompt.
Conclusion
When you block a WhatsApp contact or delete a contact from Whatsapp, they will not send you a message, view your status, or call you on Whatsapp. Also, they will not know that they have been blocked but will be notified once they send a message and it doesn't deliver.
Sometimes, you delete a WhatsApp contact because you don't need them anymore, like a handyman or plumber who helped you once or an old friend whose whereabouts you don't know anymore and so on. Hence, it may not necessarily be because of hard feelings that you would want to delete or remove a WhatsApp contact, even though that is a valid reason.
This article's methods and steps should serve as the ultimate guide to blocking a WhatsApp contact or deleting them. Remember, before you remove a contact from your phone, use dr.fone to transfer your chat history and media as a backup.