WhatsApp and Kik are both instant messaging applications popular with millions of users from around the world. Even though both the apps are outstanding in terms of its new features, they are distinguished from each other due to its regular innovations and updates. Below is the comparison on Kik vs WhatsApp.
1. New Innovative Features & Updates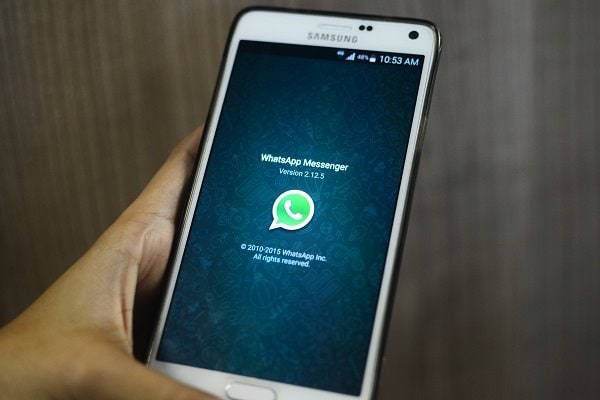 Kik always introduces new and attractive versions of chatting technology like new Emojis, sharing videos or pictures but it has some drawbacks in terms of its functionality and user interface.
While WhatsApp has remarkable attributes like unlimited messages, sharing videos & location, audio call, group chat and broadcast messaging. It could be used from any country and connect with international friends also.
Why Choose This WhatsApp Data Recovery Software:
dr.fone - iOS WhatsApp Transfer, Backup & Restore helps you to transfer WhatsApp history from iPhone to iPhone/Android device.
It can help you backup your WhatsApp messages and attachements (photos, videos, docs, etc) to computer.
With this program you can restore your WhatsApp messages anytime you want.
2. Usage Charges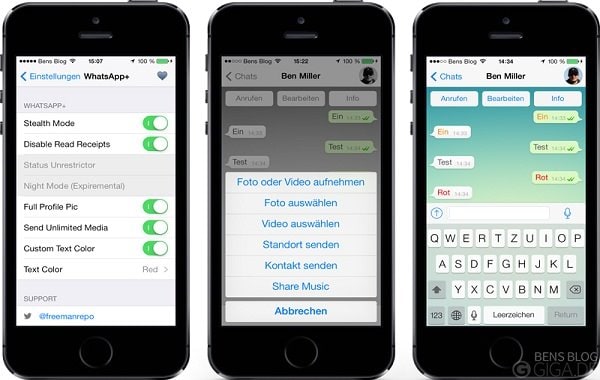 WhatsApp has more users than Kik. While WhatsApp can be used free of cost for 12 months and then you have to pay 0.99 cents annually which is very cheap compared to its unlimited messaging & sharing feature. Kik can be used for free without any charges.
3. Installation & Other Features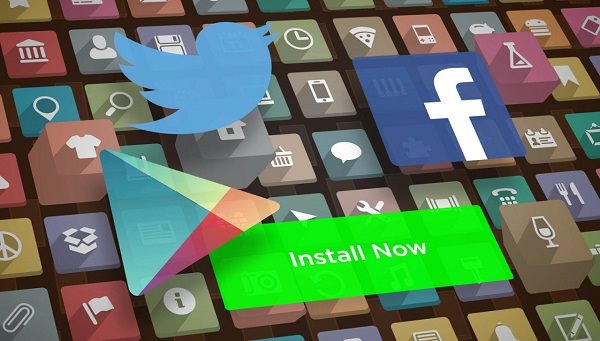 WhatsApp is easy to install and it syncs will all your contacts automatically. It focuses on sending unlimited instant messages for free of cost which is preferred by many users. Its installation and sign up process is also simple as you just have to verify your number with a code and enter name to start messaging. It automatically syncs all the contacts from your phone book.
Kik provides many interesting games, stickers and other features to share with your friends. It is more like a dating app where people try to meet anyone online. The installation and access is little bit long as you have to fill the sign up form in Kik to register and create. You have to tell the app to import contacts from your phone. Kik offers plenty of cool emoticons, but in my opinion they are not as creative as the ones in WhatsApp. It has also good sharing options as you could even share YouTube videos with your friends.
4. Eligibility Criteria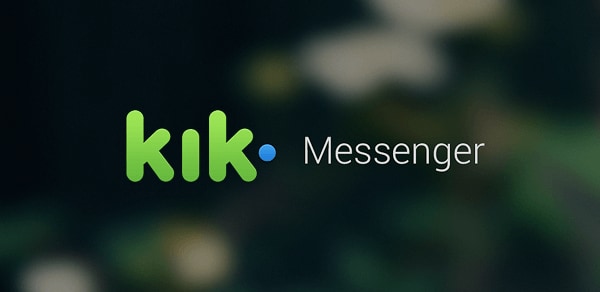 To use WhatsApp you should be 16+ years old. There is no password or username and you could start using it by verifying your phone number. You could even share locations, contacts, photos or videos with other contacts. You could even recover deleted messages. You should have the phone number of a person you wish to contact or message. In addition to sending text, users can create groups, deliver and receive unlimited images as well as video and audio files.
Kik could be used people who are 17+ years old. You could create username and password also. You have to import contacts from phone to send messages. You could message anyone randomly from online.
5. In-App Purchase and Notifications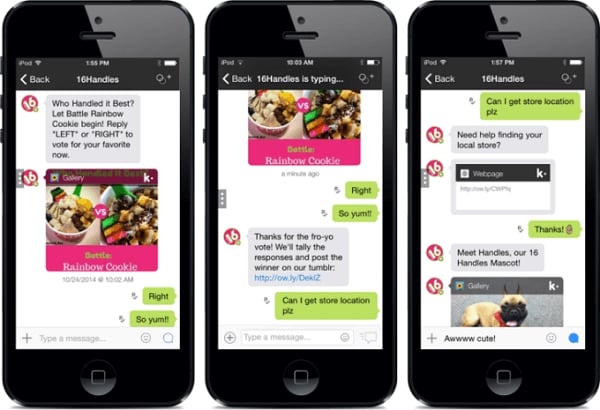 In Kik you could easily add photos and videos like other apps but due to its other outstanding features like emoticons, stickers, doodles, icons and memes alongwith other features. It also has Kik Points (KP) which is like its own currency where you could purchase special emoticons or a sticker which is unique feature from other instant messaging apps. Instead of buying Kik points you have to earn them by visiting particular website, filling up surveys or by signing up for different services. It even has its own browser to search online.
WhatsApp shows notifications instantly when you receive any message and it even shows when you were last seen online to other contacts. You could even block someone from sending any messages. It allows you to include photos, video and audio clips in your Group Chats. You can show or send your GPS location through an interactive map. You can also write your online status like "Busy", "Available" or "I am Happy". The user could change background and profile pictures also.
For clarifications regarding the differences between Kik and WhatsApp you could check this table for further understanding between them:
| Features | Kik | WhatsApp |
| --- | --- | --- |
| Unlimited Messages | | |
| Calling Facility | | |
| Sharing Videos and Photos | | |
| Audio Calls | | |
| Video Calling | | |
| Drawing or Sketching | | |
| Stickers or Special Graphics | | |
| Sharing Locations | | |
| Emoticons | | |
| Encryption | | |
| In-App Purchase | | |
| Age Group of Users (Requirement of age for license agreement) | 17+ | 16+ |
| Log in/out Facility | | |
| Charges or Subscription Fees | | (Free for 1st Year and then Annual Payment of $0.99 only) |
Even though Kik could be used free of cost but there is no privacy in it. You could receive message from anyone and it is more like a dating site than a messaging app. But in terms of simplicity and unlimited messaging or sharing facility WhatsApp just stands out of the crowd. WhatsApp should be preferred even though you have to pay $0.99 per year as it provides unlimited messaging and sharing facility.