How Can I Save and Print WhatsApp Messages?
"I want to print WhatsApp chat book to turn my shared moments into something to hold on, is that possible? "
- A user from Quora
WhatsApp is becoming one of the most popular chatting software around the world. However, if you are looking for some reasons to print out WhatsApp messages, some people may use it as the evidence for a legal purpose, some may just want to share the most treasured WhatsApp chat into something can hold on to forever.
In such situations, we cannot just screenshot the chat, but print out WhatsApp chat history can be really helpful.
If you want to figure out how to print WhatsApp messages, you come to the right place. In this article, we are going to recommend you 3 ways to do that. Let's go through it and check it out!
Part 1: The Fastest Way to Print WhatsApp Chat
[Recommended]
You cannot always use a screenshot to save your WhatsApp chat history; in this part, I'll introduce you a probably easiest and fastest way to save and print out WhatsApp messages from iPhone and Android.
This third-party tool called "dr.fone - WhatsApp Transfer" to print out your conversations. It's an All-in-One tool to help you backup, print, and restore WhatsApp messages and media attachments .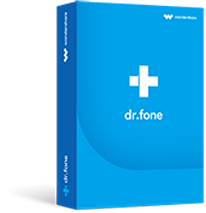 Backup, Print and Restore WhatsApp Messages Selectively and Conveniently
Offer a one-click solution to backup and print WhatsApp messages, photos, videos, files, etc.
Transfer WhatsApp files from iPhone to another iPhone/Android
Compatible with the latest iOS systems such as iOS 13, iOS 14 and more
Read and access the WhatsApp backup and restore the backup to computer or other devices
3,495,656 people have downloaded it
Now let's dive deeper to find out how to use dr.fone to access and print WhatsApp messages on your device.
Step 1: Download and launch dr.fone on your computer, and please connect your phone to the PC and keep connecting until the process ends. Then, let's move to "WhatsApp Transfer" section.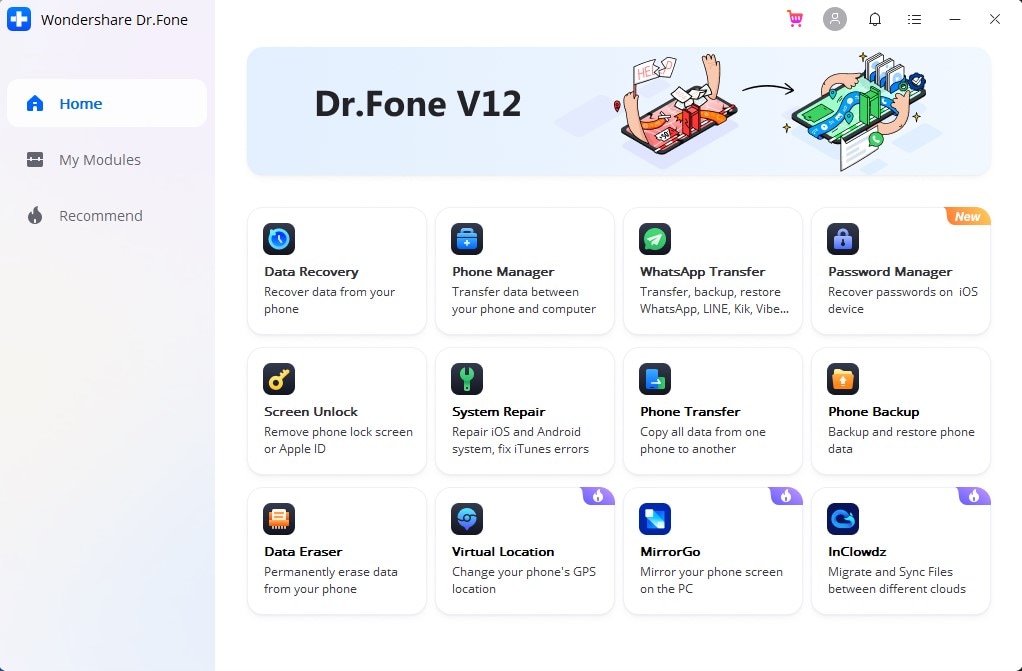 Step 2: Tap on "WhatsApp" on the left side bar and then choose "Backup WhatsApp messages".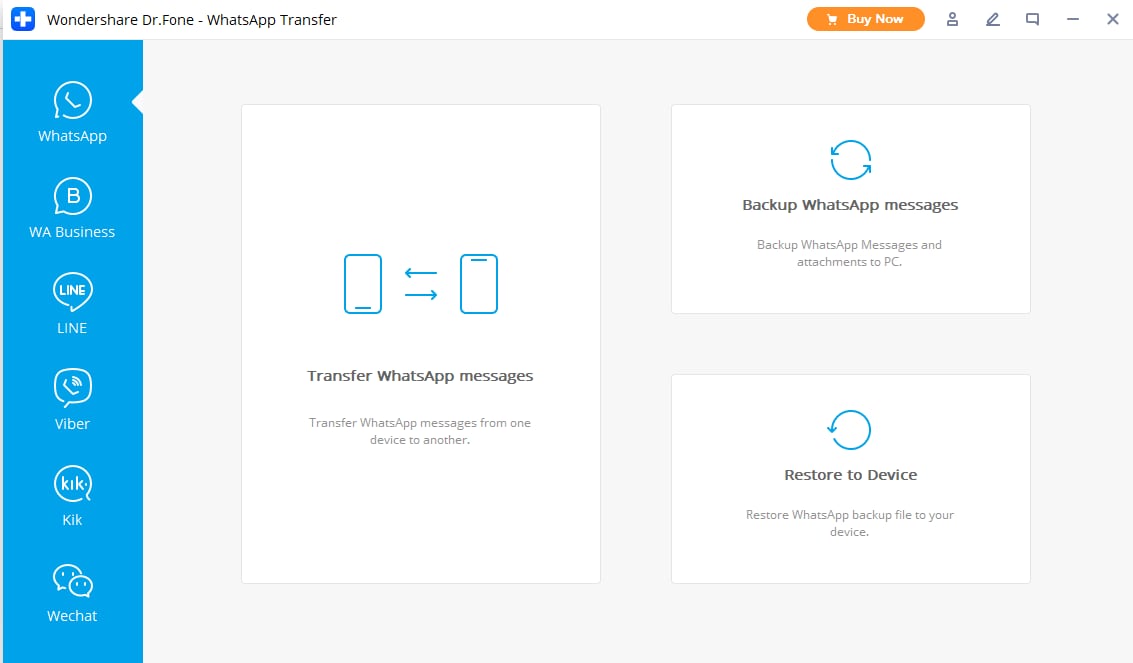 Step 3: dr.fone will initiate the process to backup your WhatsApp data. The whole exporting process you just need is one click!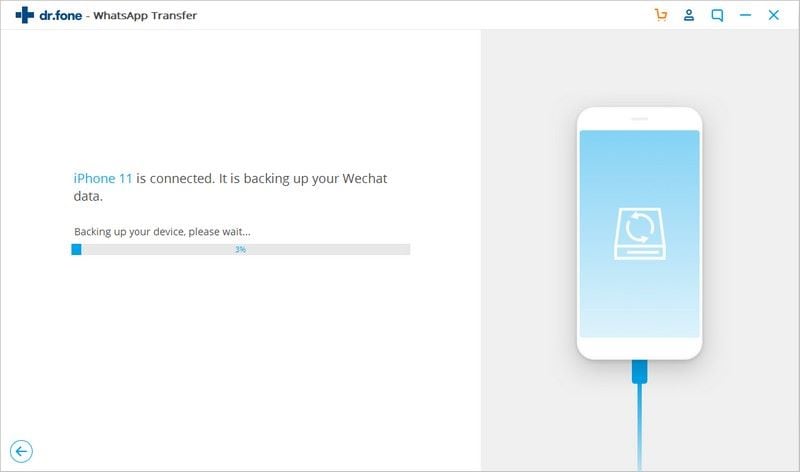 Step 4: After the backup process is finished, tap on "View it" to view and check your backed up messages and files.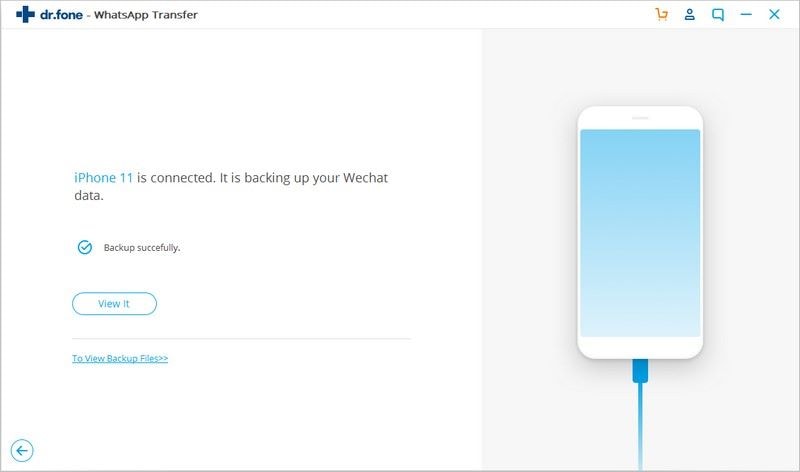 Step 5: All the messages and media attachments you just backed up from your iPhone/Android will list on the next window. You can print them all or print the chats selectively.
Note: Each time you make a new backup file using dr.fone, the new backup files will not overwrite the previous one.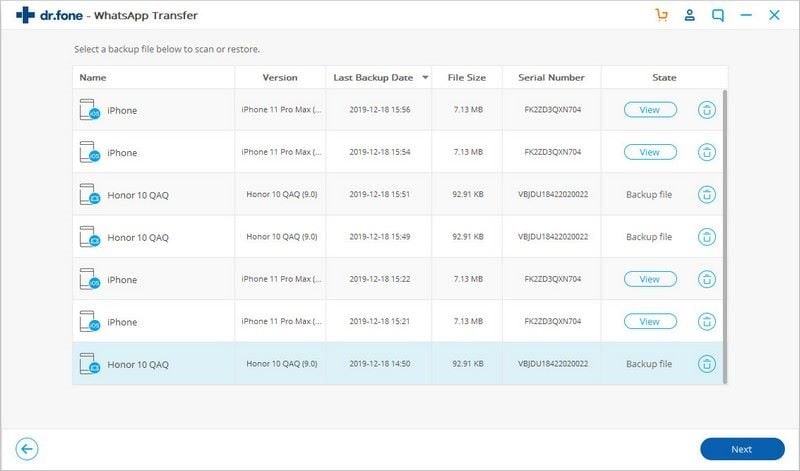 Step 6: Now you will find all the WhatsApp messages and files in this page. Just choose the type of WhatsApp data and then click "Print" on the top right corner.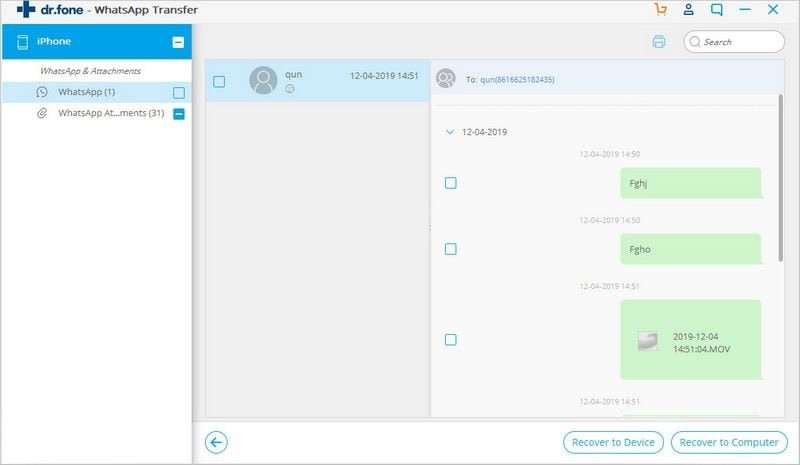 Isn't it easy to save and print all your WhatsApp messages? dr.fone can also keep your WhatsApp data safe
Part 2: How to Print WhatsApp Messages from Computer without Using Any Software?
We can't print WhatsApp Chat History from the App itself, and there is still a way to save and print WhatsApp chat without using any software. We can export the chat by emailing it.
Here we provide the simple tutorial:
Step 1: Open WhatsApp > Go to "Settings".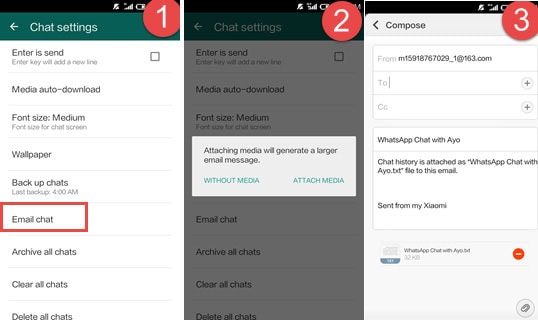 Step 2: Open "Chat settings" > Select "Email Conversation".
Step 3: Select a conversation from WhatsApp chat history that needs to be extracted for print out.
Step 4: Choose whether you want to "Attach Media" or email the chat history "Without Media", and tap on "Send" to send your email.
Step 5: The attached chat history will be sent to your mail address successfully, and you could print it out in your convenience.
Part 3: Can I Save WhatsApp Messages as PDF?
We have already known how to export WhatsApp messages as a text file, and now we start telling you how to convert WhatsApp chat to PDF.
Before you navigate the way to save WhatsApp messages as PDF, make sure you have WS Word or WPS, you can download from the Play Store.
Step 1: Open WhatsApp chat conversation that you wish to export.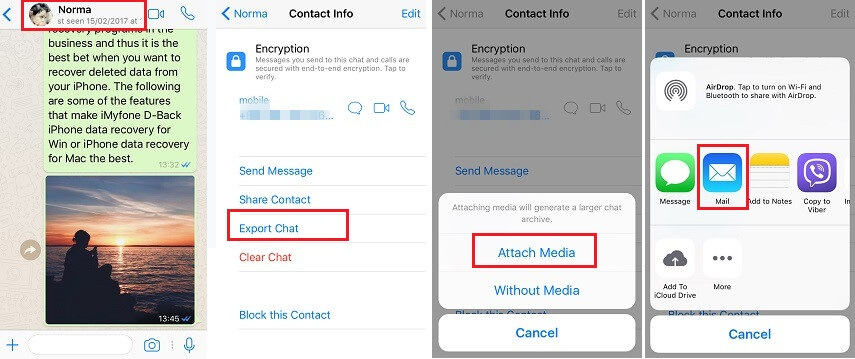 Step 2: Click "Export Chat" in the menu and select "Gmail".
Step 3: In the Gmail, download the text chat history and open it in Word or WPS.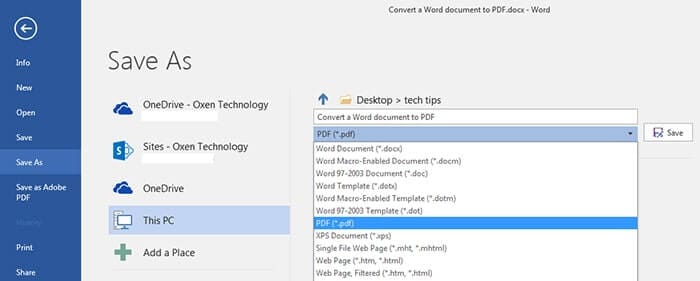 Step 4: Word or WPS Office has an option called "Export to PDF"; you can export it as a PDF file on your desired location.
Wrapping Up
So, that's how to print WhatsApp messages and how we can convert it into PDF file. You can also backup your WhatsApp chat history just in case you want to print WhatsApp chat from the computer in the future.