WhatsApp is the latest tool to be in touch with your friends and loved ones. It has introduced its audio message feature to further simplify our social media communication. You don't even have to call someone, listen to their spiel and wait for a beep. Simply, record and send voice missives with one press of the Mic icon.
WhatsApp has now not kept length limits for the recorded messages and plays audio within the app instead of switching over to a media player. Playback automatically switches over from the handset's speakers to its earpiece when the device is held to your ear. Further, the Mic icon turns blue when recipients have listened to spoken memos. Now let's learn
how to send audio message in WhatsApp
.
Part 1: How to Send Audio Message in WhatsApp on iPhone and Android
It is extremely simple to send an audio message using Whatsapp on any Android or iPhone phone.
Step 1. Start the WhatsApp application on your phone.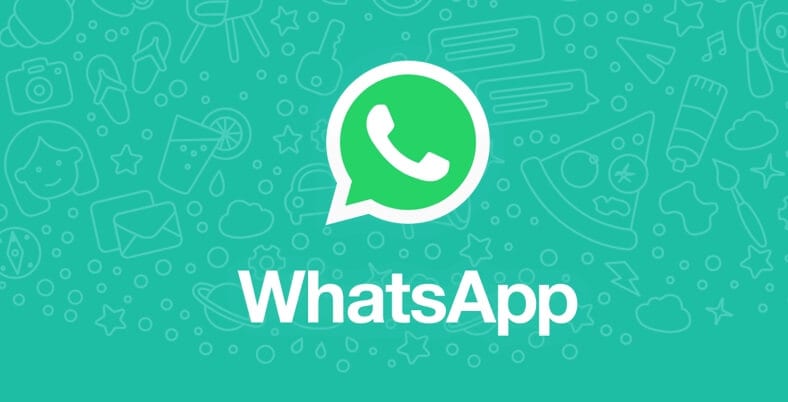 Step 2. Open the group or recipient that you want to send the voice message to.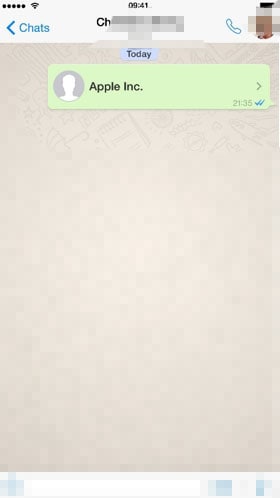 Step 3. Long press the Microphone icon and start speaking your voice message.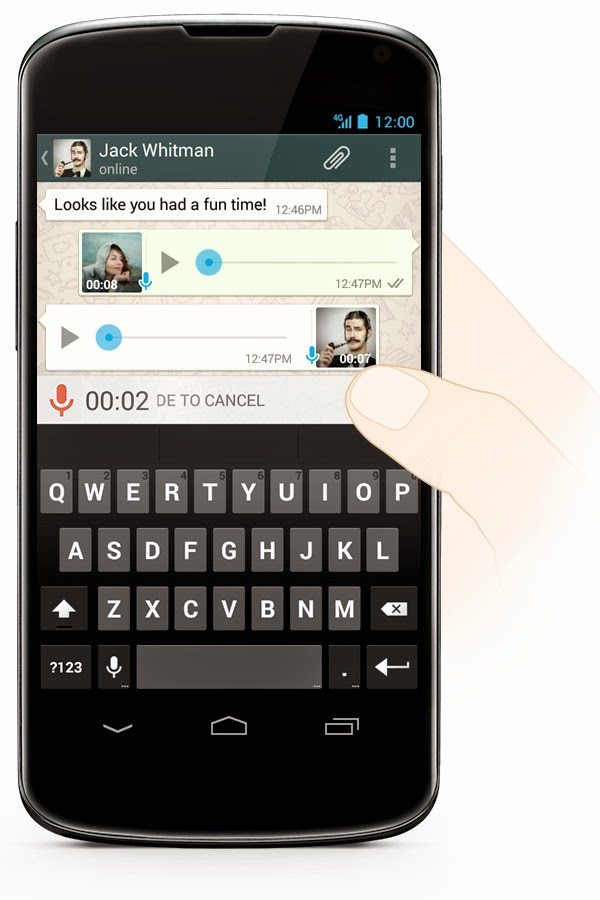 Step 4. You can record the message for as long as your finger is kept on the microphone icon and the voice memo is completed. Once you release your finger from the microphone icon, the audio message is send automatically.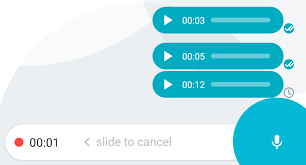 Part 2: How to Transfer WhatsApp Messages to Another Device
Knowing how to send audio message in WhatsApp seems not to be enough to well manage WhatsApp message. You may wonder how to transfer WhatsApp videos or text messages. If so, we will recommend you to adopt dr.fone - WhatsApp Transfer, an extremely powerful program that enables transfer, backup and restore messages, photos, videos, and more from WhatsApp.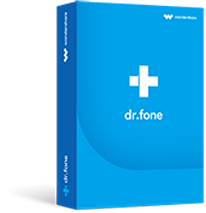 Send WhatsApp All Sorts of Data in One Click
It can transfer between any iOS or Android phones/tablets.
It is able to one-click backup WhatsApp messages with no hassle.
Transfer WhatsApp messages, photos, documents, videos and more from iPhone to Android simply and easily.
100% security guaranteed.
3,990,656 people have downloaded it
Steps to transfer WhatsApp messages between different devices via dr.fone - WhatsApp Transfer
Step 1. Run the application and then choose the 'WhatsApp Transfer, Backup & Restore'. From the second window, select the "Transfer WhatsApp messages". Remember to connect your iPhone or other device to the computer with USB cable.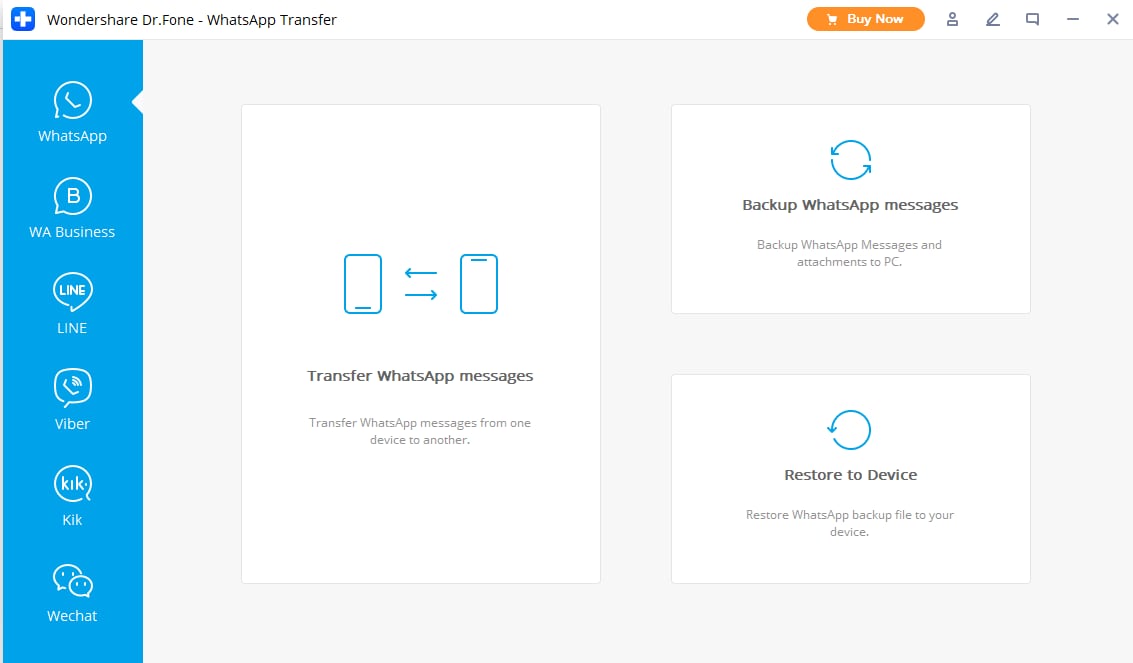 Step 2. Prepare to transfer WhatsApp messages from iPhone/iPad to another iOS device. Login WhatsApp account and hit on "Transfer" button at the screen below.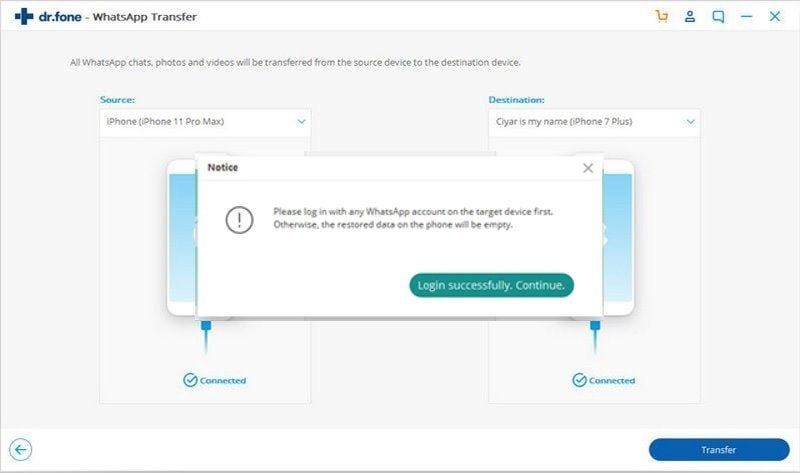 Step 3. When you receive a notice stating "Transfer completed", you can remove your destination phone from the computer and check whether all of data is transferred successfully.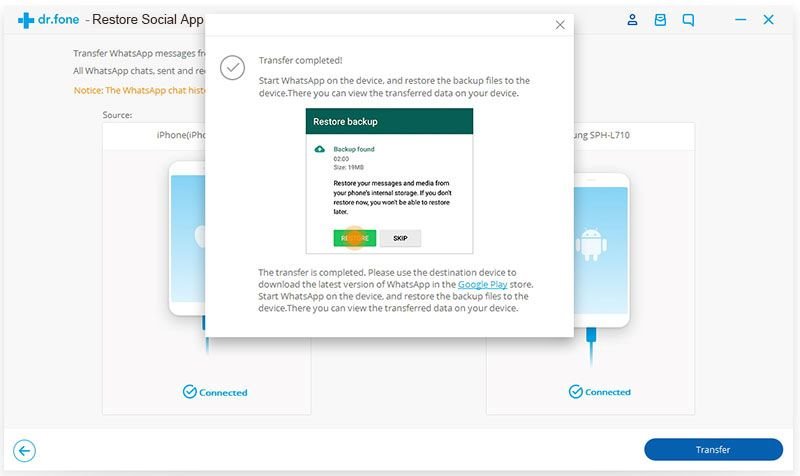 Conclusion
Given that you may wonder how to send audio message in WhatsApp, a necessary skill in this age of information, we give a detailed tutorial in the post. What's more, considering the need of transfering other WhatsApp messages like video, text messages or other types of data, we also suggest resorting to a multi-function program dr.fone - WhatsApp Transfer to help do that. We do hope that this post works for you!