WhatsApp messaging service allows you to contact your friends by sending them texts. Sending messages is easy and fast provided the person you want to communicate with is also using WhatsApp. When you send a message you will get a notification on the home screen of your phone or computer. Remember that you always need to be connected to the Internet to be able send and receive texts. When you are offline you will receive texts when appear online. This article will explain you how to send WhatsApp messages on iPhone and Android.
Part 1. Types of Messages that Can Be Sent via WhatsApp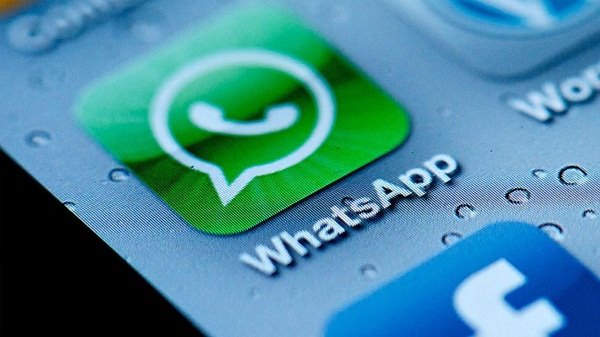 WhatsApp is that one app that you can never miss to have on your smartphone if not create account since it has a web-based format. What makes this messaging outstanding and a cut above the rest is its ability to send a colossal of messages. So what kind of messages can you send via WhatsApp?
You can send text messages, voice messages, bulk texts, media files like, images, videos, and audios. With this app you can also add emoticons to accompany the texts. When it comes to images, videos and bulk texts it will notify the limited number of those texts that you need to share at a time.
Part 2. How to Send Messages on Mobiles Using WhatsApp
For iPhone Users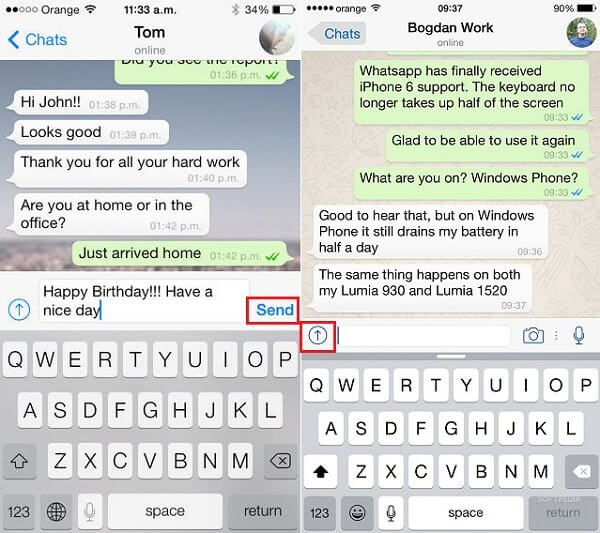 Step 1. Open your WhatsApp on your iPhone.
Step 2. Click on "Chats" to select the contact you want to send a message.
Step 3. On the text field, type the message you want to send to your friend and click "Send".
Step 4. Click on "Camera" button to get photos, videos, audio, location, and contact option. Then Click the desired option and select the files then click on Send.
For Android Users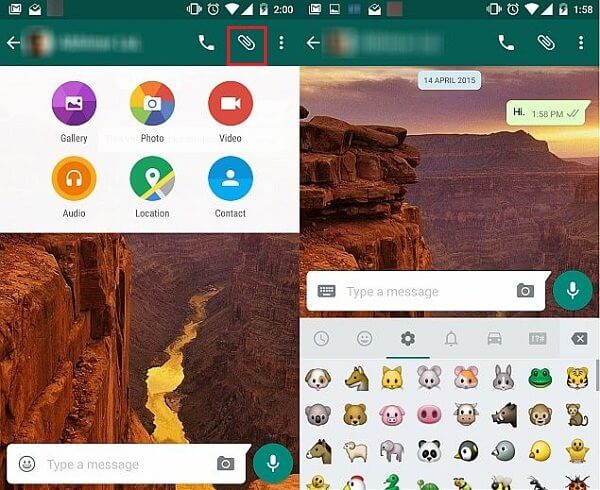 Step 1. Open WhatsApp app.
Step 2. Go to "Chats" or contacts and search for a contact you want to send a message.
Step 3. On the text field you can compose a message you want to send.
Step 4. If you want to send media files click on "Attachments" to get photo, video, location and contact option. Select the desired files and then click "Send".
Part 3. How to Forward Messages in WhatsApp
On WhatsApp you can also forward messages or media from one conversation to another. Forwarding messages is very also easy.
For iPhone Users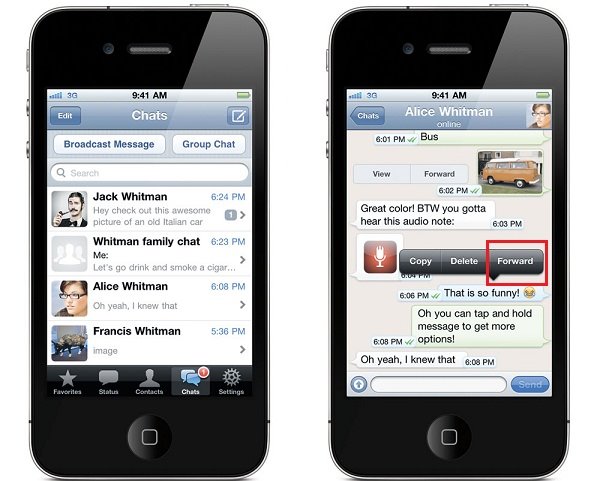 Step 1. Open WhatsApp and select a conversation.
Step 2. Now tap and hold on the message or media you want to forward.
Step 3. A pop up window will appear indicating "Forward". Tap on it.
Step 4. Select a contact to forward the message.
For Android Users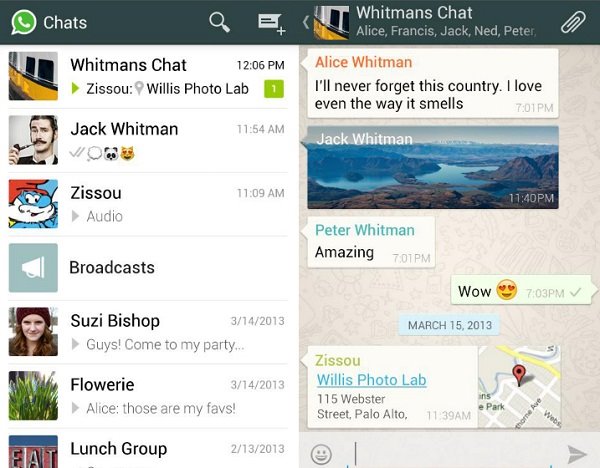 Step 1. On your android phone, open WhatsApp app.
Step 2. Go to chats and select a contact that has a conversation you want to share.
Step 3. Tap and hold the conversation you want to share. This also applies when you want to share media messages. An arrow icon will appear at the top right of your screen. Click on it.
Step 4. It will direct you to your contact. Choose the contact to share the message.
The Best Solution to WhatsApp Message Recovery
WhatsApp messaging service is easy and very useful. It allows you to share texts messages, media files, location and contacts. However, a disaster may raid on your phone and you lose all your messages and media files from WhatsApp. This point could be so devastating since you have lost your favorite clips and messages. Now, worry not since you can restore you valuables using dr.fone - iOS WhatsApp Transfer, Backup & Restore.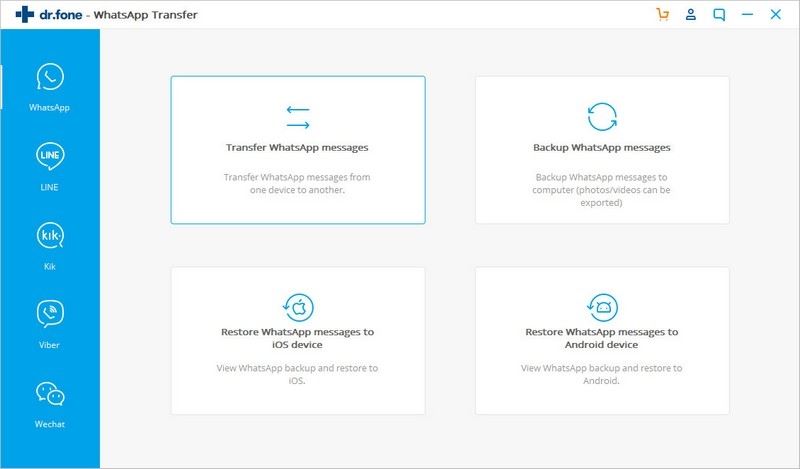 It is such a smart tool that can help you to recover lost WhatsApp data of your phone from iOS (iOS 10.3 supported) compatible devices.
It can help you to recover WhatsApp messages, app data, Safari bookmarks, Voice memos, Notes, Photo stream, Calendars, Photo library photos, Reminders and many more.
Even it supports to transfer WhatsApp data between iOS and Android devices one-click.