Under various circumstances, it may become necessary to transfer all our data from one phone to another, or to simply backup the data of one phone on our computers. This may be accomplished in many ways, some methods being more tedious and time-consuming than the others. Many of us prefer to use the more traditional means of data transfer, which albeit simple, are not reliable. This article is aimed at walking you through the process to transfer WhatsApp messages between Android and iPhone and a computer.
Part 1. How to Transfer WhatsApp from iPhone to Computer?
A very effective way of transferring all your WhatsApp data from your iPhone to the PC is by using the dr.fone - WhatsApp Transfer. It is a software for simple, efficient transfer, backup and restoring of all kinds of WhatsApp data.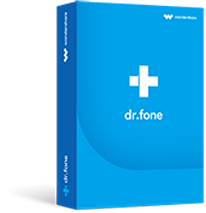 Save and Export WhatsApp Messages in One-Click
Transfer WhatsApp contacts or messages in one click, preview backup file data and selectively restore it to any other devices.
No matter if you install iTunes or not, you can save WhatsApp messages easily.
WhatsApp Transfer supports the latest iOS System and compatible with most Android devices models.
3,990,656 people have downloaded it
The following guide shall help you through the process describing how to transfer WhatsApp messages to your computer.
Step 1: Install and run the dr.fone - iOS Toolkit. Select 'WhatsApp Transfer, Backup & Restore'. Then select the 'Backup WhatsApp messages' module. Connect your iPhone with the PC.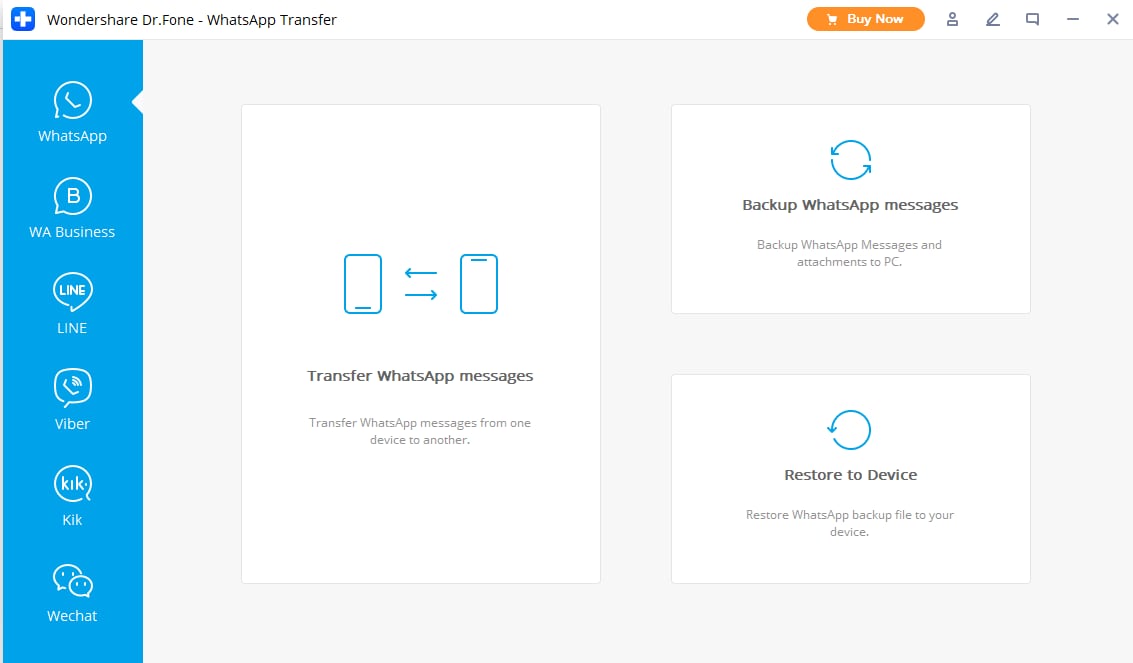 Step 2 . Select 'Backup'. Your device must remain connected till the backup process is complete. When it is complete, select 'View It'. Select 'WhatsApp' or 'WhatsApp Attachments'. This will let you preview the backed up data. The successful transfer of WhatsApp data is complete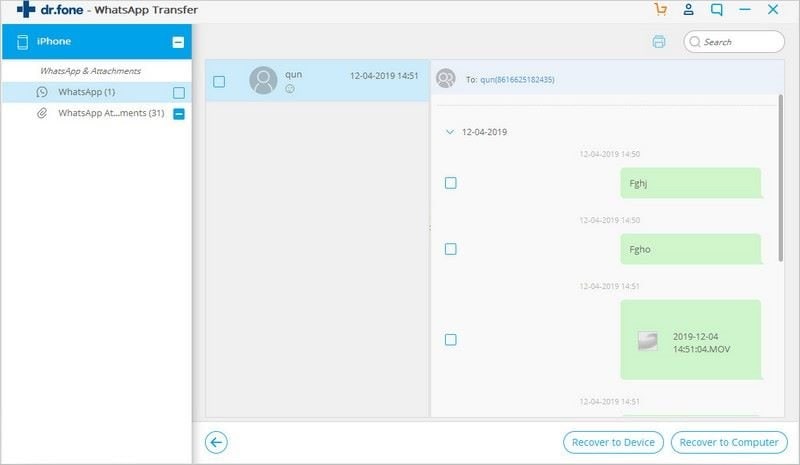 Part 2. How to Transfer WhatsApp from Android to PC
To transfer WhatsApp data from your Android phone to a PC, you can use the dr.fone - Data Recovery (Android). To complete the process using this software, follow the steps illustrated in the guide given below:
Step 1.After downloading and installing the dr.fone - Data Recovery (Android), launch it. From the main window, select "Data Recovery".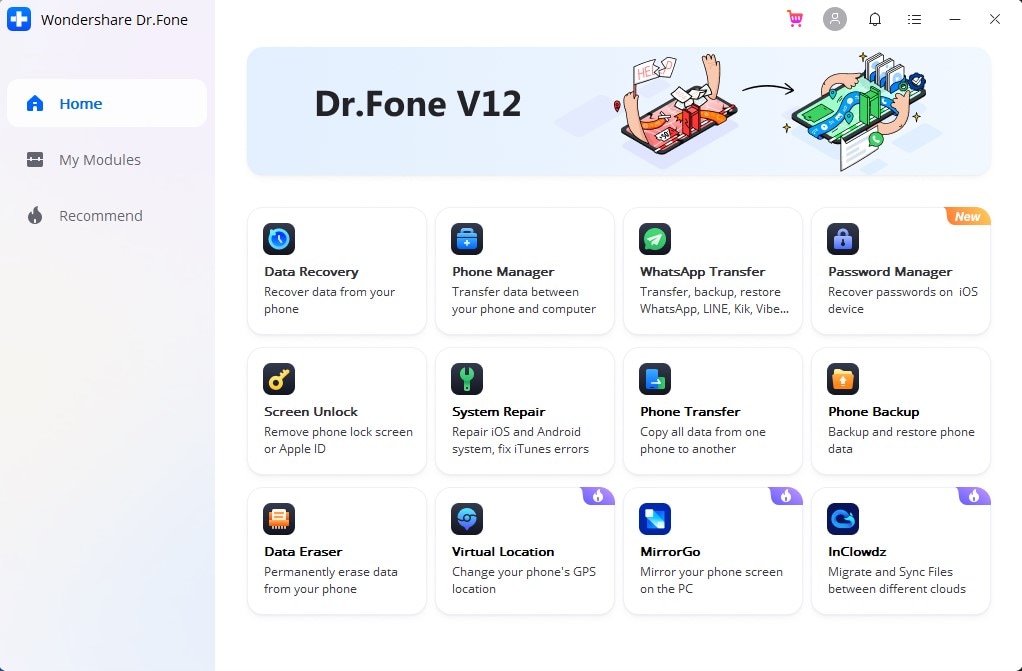 Step 2.Using a USB cable, connect your Android device to the computer. Select 'OK' to proceed if a message pops up, asking for USB Debugging permission. Your Android device will be detected. Select 'WhatsApp messages & attachments'.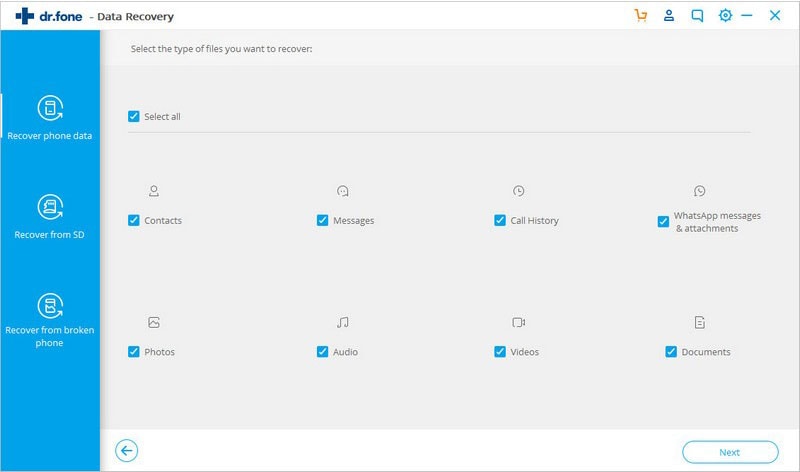 Step 3.In this step, please select "Scan for all files" as allows the program to thoroughly scan the WhatsApp data on your Android phone. Click "Next". Now the program starts scanning and show you your WhatsApp messages and photos or other attachemnets. Click "Recover" to transfer them to your computer. Done!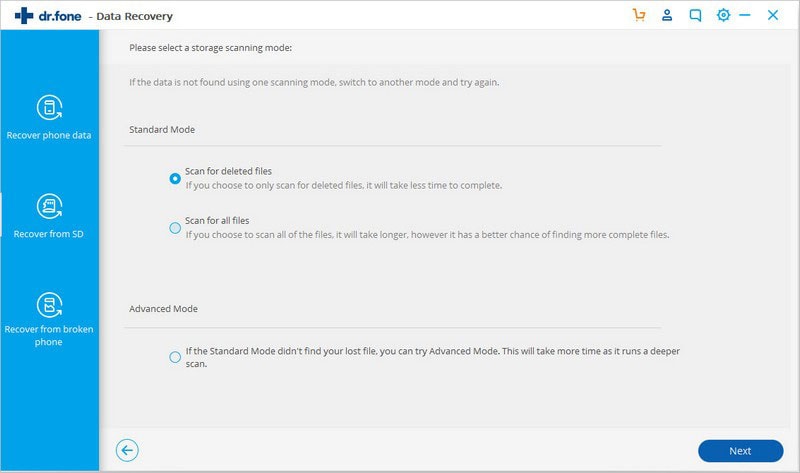 Part 3. How to Transfer WhatsApp Messages to New Phone
The procedure to be followed to transfer WhatsApp from iPhone to an Android phone or another iPhone is the same for both. Illustrated below is the process of iPhone to Android transfer, in just a few simplified steps:
Step 1.Launch the dr.fone - WhatsApp Transfer. Select 'Transfer WhatsApp messages'. As the source device, connect your iOS device. Connect your Android phone as the target device.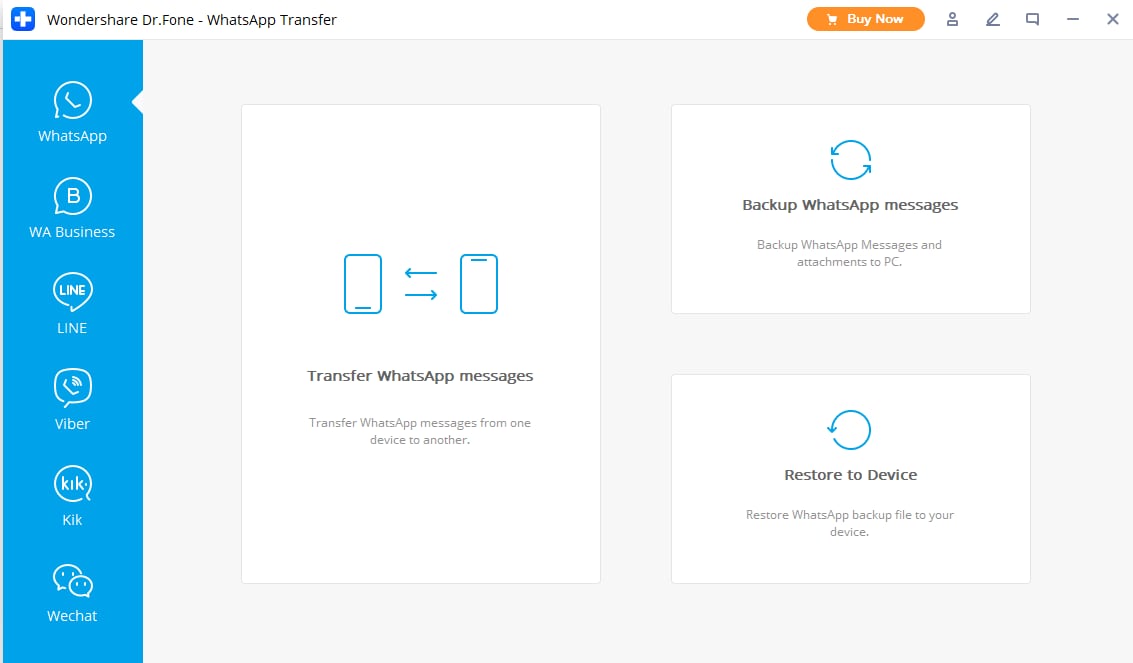 Step 2.Select 'Transfer'. The window shall pop up to remind you to give confirmation. This appears because the WhatsApp chats on your target device will automatically be overwritten. If you wish to proceed, select 'Yes'. The devices must remain connected till the process of transfer is complete.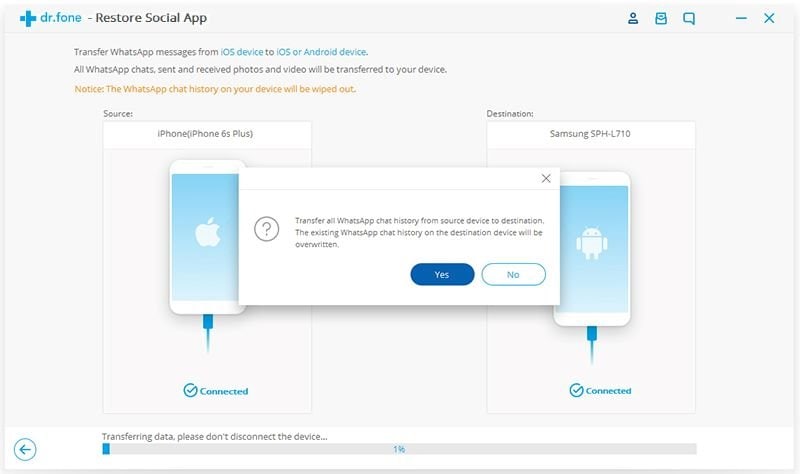 Part 4. How to Transfer WhatsApp from Phone to SD Card
The classic and most commonly used method to transfer WhatsApp chat message and other data from the internal phone storage to the SD card is by means of a computer, without any third-party software. To perform this transfer, follow the guide illustrated below:
Connect your phone to the PC using a USB cable.
Open 'My Computer' from the File Explorer.
Double click on the folder of your phone device.
Select the Internal Storage folder and copy the WhatsApp folder.
Paste it in the SD card folder, and then delete the original folder from the internal storage.
The process of transfer of WhatsApp from your mobile phone to the SD card is, thereby, complete.
Note: It is recommended that you copy and paste the data, followed by deleting the original, instead of just cutting the folder from its origin. This ensures that if, during the transfer process something goes wrong, you do not completely lose your data.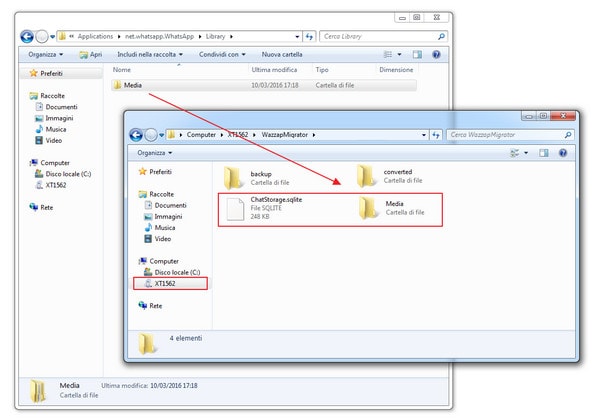 Final Words
WhatsApp was created initially as an online chatting app. It has, however, gained popularity rapidly and taken over a large majority of the mobile-using population, to the extent that it is now used extensively for professional communication as well. Consequently, a lot of data that we send and receive via WhatsApp is very important and must be kept safe. When we want to switch phones, we should not have to lose all our important data and start afresh on our new phones.
It is, therefore, very important that we understand how to transfer WhatsApp to and from any phone, to and from a computer. Using a USB cable or transferring data via Bluetooth, albeit simple and easy methods are not quite as efficient as their newer, more recent alternatives. They are also not as reliable, posing a high risk of data loss in case a large amount of data need to be transferred from one device to another. Therefore, we must let go of our old methods and take to the alternatives that ensure data security and protection. dr.fone - WhatsApp Transfer and dr.fone - Data Recovery (Android) are the best alternatives, I think.