WhatsApp is one of the most popular instant messaging clients for smartphones. You can download the application from the application store, complete the set up, and start using it instantly. Using WhatsApp services users can send text messages, videos, images, user locations, and audio messages. Though WhatsApp is one of the very commonly used applications for instant messaging, there are several other competitive and popular alternative applications to WhatsApp. The top five WhatsApp alternatives are the following:
Part 1. Messengers Like WhatsApp
1. Viber
Viber is an instant messaging and Voice over Internet Protocol (VoIP) application developed for smartphones.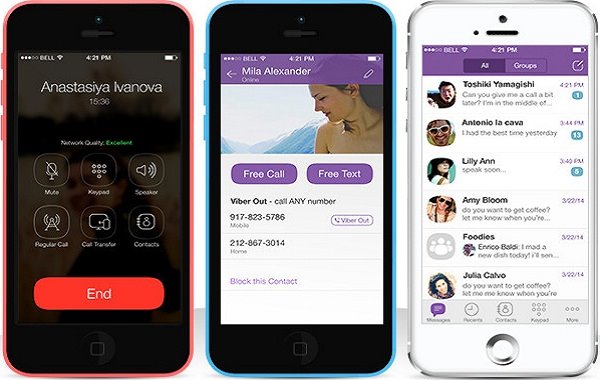 Pros:
Supports sending of text, audio, video messages and images to other Viber users.
Available for all major operating systems, such as MS Windows, Mac OS, Android, iOS, Blackberry, and Symbian.
Works on both smartphones and desktop operating systems.
Offers free video calling to other Viber users.
Application is available free of cost.
Cons:
Good quality Internet connection is required for the service to operate.
Works free of cost only when both the calling and called parties have Viber installed on the device.
Facebook Messenger is an instant messaging application from Facebook. It allows one to send instant messages to friends in the list from the smartphones.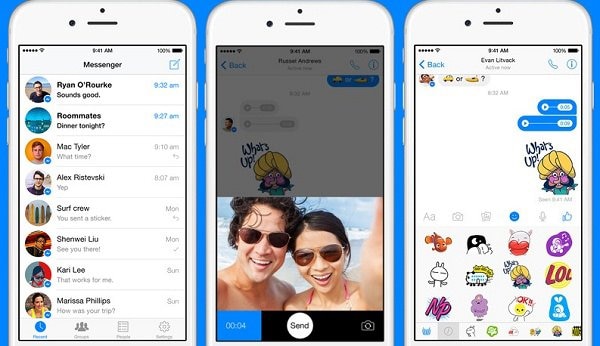 Pros:
Send instant messages as well as and use some of the Facebook features from the application.
If an added contact has phone number updated, you can send text message to the friend's phone.
Turn notifications on and off permanently or for a specific time.
Sharing location information with friends during each chat conversation.
Cons:
Confined to the users of Facebook.
Two different applications for the product – Facebook.
To use the application on your phone, unlike other applications which need only phone number, you need a Facebook account as well.
3. LINE
LINE Messenger is an instant communication application for smartphones, tablets, and personal computers. Apart from normal messaging and file transfer, it allows VoIP calls and video conferences.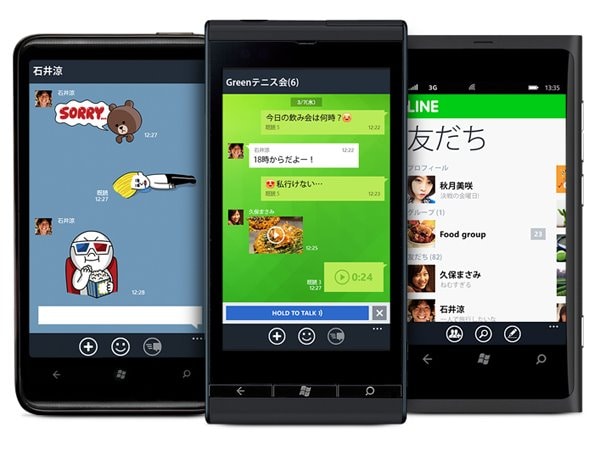 Pros:
More stickers to express emotions.
Video calling facility unlike most conventional messenger services.
Option to follow, like, and view posts and profiles.
Timeline view to view posts and responses.
Cons:
The user interface design is bit different from conventional messenger applications, which makes users to spend some time to understand the UI.
Need to buy more stickers from the sticker shop.
Not able to make out if a contact is online or offline as it rings even when a contact is offline.
Compared to other popular Messenger services, the voice quality is poor.
WeChat is primarily a mobile texting and voice messaging messenger service. The application is available for most of the leading smartphone operating systems, such as Android, Symbian, iOS, and Blackberry.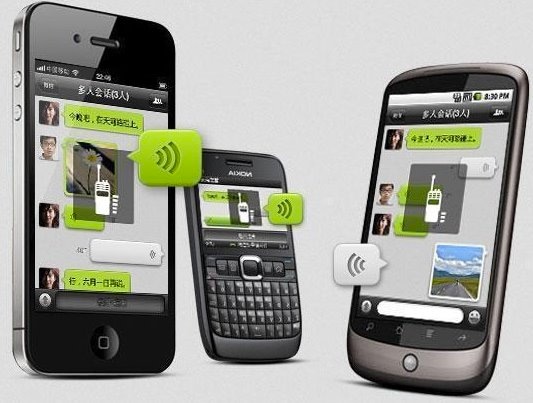 Pros:
Allows in and out money transfer through the WeChat Wallet.
All subscriptions are free of cost.
Supports playing games from WeChat.
Better and simple UI when compared to other Messenger services.
Allows connections through LinkedIn Accounts.
Cons:
No regular and impressive update packs.
User complaints on infrastructure instability.
Strangers can ping and chat with you, which might be a security concern.
Some issues reported with the autocorrection, autodeletion, and autocapitalization of the words in the English language.
Skype is a very popular video conferencing and instant messaging tool. Owing to the ease of use and features, Skype is now being used in many professional organizations as the official instant communication tool.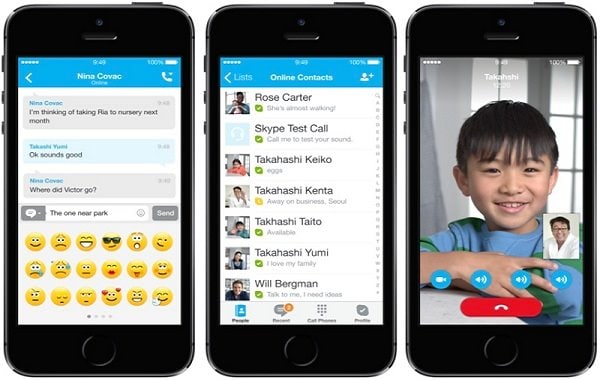 Pros:
Contacts can be blended with contacts from MSN and Hotmail accounts.
Available for use on personal computers as well as smartphones.
Best compatible video calling application for Android devices.
Use of Skype credits to call people around the globe.
Calling through Skype, using Skype credits is much cheaper than conventional calling rates.
Cons:
Quality of audio with VoIP is not as good when compared with other popular VoIP supporting Messenger applications.
Though being used in many professional setups, the tool lacks other business applications.
Audio quality deteriorates a bit when used along with webcam.
Part 2. How to Recover WhatsApp Messages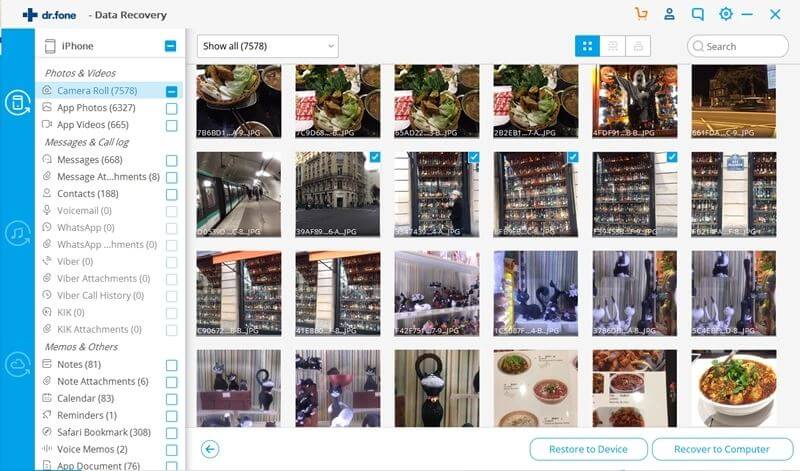 With the emergence of technology, communication systems, and influx of applications, the mobile industry has boomed. iPhones are the most popular mobile devices and sought after by people belonging to all walks of life. So, when you have an iPhone and have lots of applications and data on it, it is important that you secure the data against data loss.
dr.fone - iOS Data Recovery is one such tool which helps recover accidentally deleted media files, contacts, and other data from your iOS devices or from your iTunes and iCloud backup files. The tool can be used to recover data in other instances of possible data loss, such as devices being lost or stolen, iOS upgrade, or even accidental restoration of factory settings. Using the tool you can easily scan, preview, and selectively recover only the required data.