Dr.fone - WhatsApp Transfer
Backup & Transfer & Restore WhatsApp within simple steps
WhatsApp, without a doubt, is the most frequently used communication tool not only in a specific region but around the world. It connects billions of people and transfers important data in a matter of only a few seconds. The only way to keep your data safe for future use is to generate a WhatsApp backup. Creating your WhatsApp backup daily, weekly, or monthly basis is not a big deal. But, many people often face unexpected backup challenges, and "WhatsApp backup stuck error" is usually the most common of them all. Being an active user of this application, such challenges put you in trouble, and you would want to get rid of this situation.
Are you frequently facing a WhatsApp chat backup stuck challenge? Does this situation seem risky to protect your all-important stuff? Looking for a trustworthy and credible solution to deal effectively with this problem without damaging your data? Don't miss reading through this guide.
Part 1. WhatsApp Chat Backup Stuck? Fix with 3 Ways on Android
Among regular Android users, "WhatsApp backup stuck at 99" is one of the frequently happening errors, and sometimes, they get irritated with that. Are you the one struggling with the same issue or "WhatsApp backup stuck at 100" problems too?
1. Force Stop WhatsApp
Has your WhatsApp started misbehaving on your Android phone? The perfect approach to fix WhatsApp chat backup stuck problems is to use the "Force Stop" option. As soon as you use this feature, it closes everything running in the background. Let's see how you can use this feature.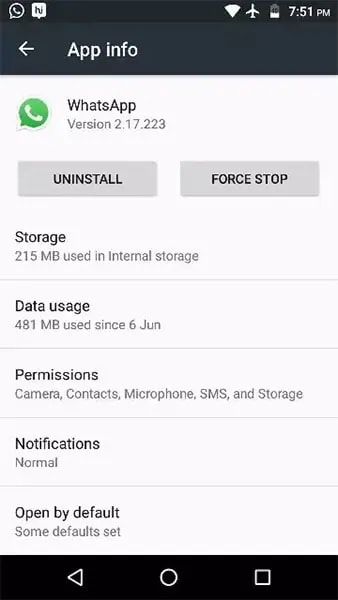 2. Update WhatsApp
Does the "WhatsApp backup stuck at 100" problem often put you in trouble? Updating your Android WhatsApp could be the ultimate solution. Many users have reported that updating the application has solved their WhatsApp chat backup stuck challenges within a few minutes. The installation of the latest version of the application can do the job for you. Let's have a look at how to update your WhatsApp.
3. Clear WhatsApp Cache
Caches are temporary but take enough space on your Android phone. You can improve the processing speed of your mobile phone and free up some space simply by clearing caches. Clearing caches can effectively reduce your headache if you are experiencing the "WhatsApp backup stuck at 99" problems. The "clear cache" is a superb feature on all Android devices to remove your WhatsApp caches.
Step 1.

Go to "Settings" and choose the "Applications" option.
Step 2.

Search WhatsApp, and find "Storage", then click "Clear Cache".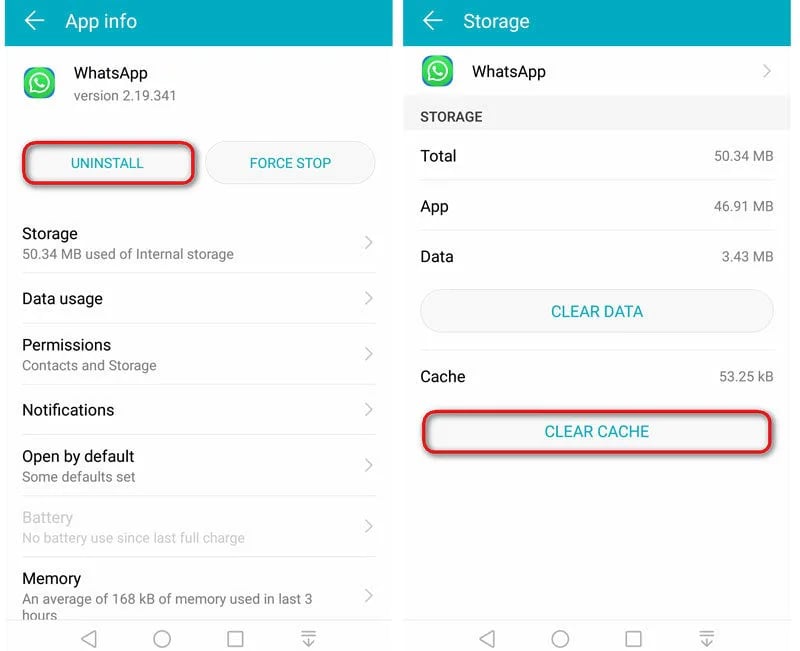 Part 2. Fix "WhatsApp iCloud Backup Stuck" on iPhone with 5 Ways
"WhatsApp iCloud backup stuck" is one of the frequently happening problems among regular iPhone users. Sometimes, this error can make you feel irritated. Are you struggling with "iPhone WhatsApp backup stuck"? Here are the 5 quickest ways to swim your worries away.
1. Forcefully Restart Your iPhone
Forcefully restarting your phone is the easiest way to deal with iPhone WhatsApp backup stuck problems and helps you get rid of several other iOS issues. For users who have iPhone 8 or the latest models, follow the below-mentioned steps.
For users who have an iPhone 8 or the latest models:
Step 1.

Press the "Volume Up" button, then release Volume Up and hold the "Volume Down" button.
Step 2.

It is time to release Volume Down and long-press the "Side" button. Release this as soon as your device gets restarted.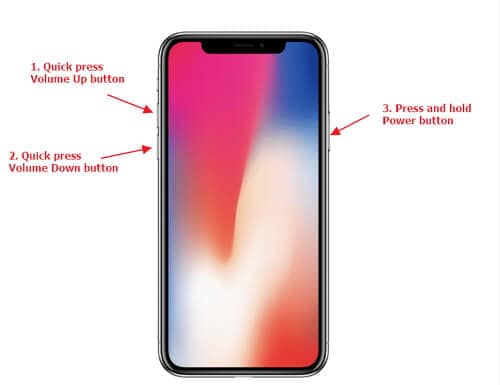 For users who have an iPhone 7 or 7 Plus, follow the two simple steps below.
Step 1.

Long press the "Volume Up + Power" buttons at a time for 15 seconds
Step 2.

As soon as the device gets restarted, release all the buttons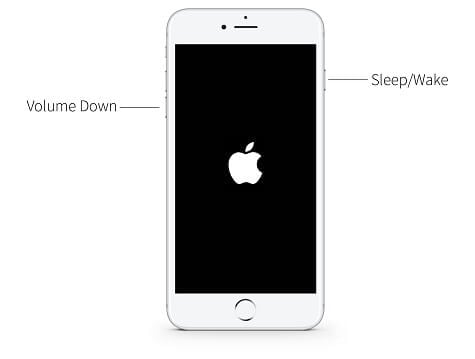 2. Check the iCloud Storage
If you are experiencing iPhone WhatsApp backup stuck problems, don't forget to check the space available on your phone. If your storage is full, delete some files to deal with these issues. More than two times of its space should be available on your phone to have a successful WhatsApp backup. Do you know how to check free space on your iPhone? If not, go to "Settings", tap on "iCloud", and click on "Storage".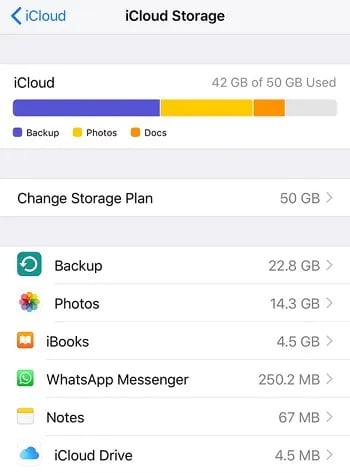 3. Reset Network Settings
Resetting your iPhone's network settings is another effective approach to avoid WhatsApp chat backup stuck problems. Follow the below steps to reset these settings.
Step 1.

Navigate "Settings", tap on "General", then press "Reset Network Settings"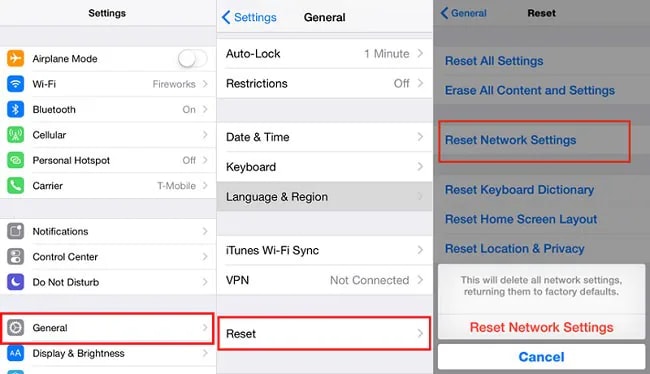 4. Try iTunes Backup
Have you tried a couple of methods and were unable to create your WhatsApp backup successfully? Try making your backup on iTunes. It can do the job for you. Let's look at how to create your WhatsApp backup on iTunes.
Step 1.

Open "iTunes", connect your iPhone, then tap on "Summary" and press the "Backup Now" button.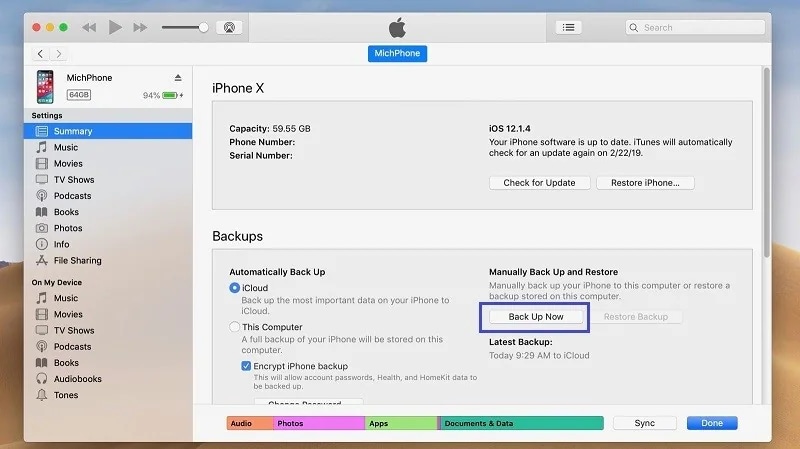 5. Check Server
If your iCloud server is down, it will be the reason for your WhatsApp iCloud backup stuck problem. Therefore, never forget to check your iCloud server whenever you face backup issues. The "Status Page" can show you the updates on the server.
Part 3. Backup WhatsApp Chat with an Alternative Method
The malware and other system challenges usually lose your previous WhatsApp chats. This is something you don't want. Right? But, the question that arises here is how to avoid these things. Do you think about the same?
Well, a third-party tool can help you protect your old WhatsApp chats. Dr.Fone - WhatsApp Transfer acts as your go-to software to create a backup and then restore your WhatsApp stuff. The following are its main features:
Backup & Transfer & Restore WhatsApp/WhatsApp business, Kik, LINE, Viber, Wechat chats, messages, contacts flexibly, no worry about data transfer stuck.
Support to transfer/backup WhatsApp Data easily from iOS/Android to iOS/Android.
Support to preview and transfer WhatsApp data selectively.
Step 1.

Download and launch Dr.Fone on your PC/Mac, then choose WhatsApp Transfer.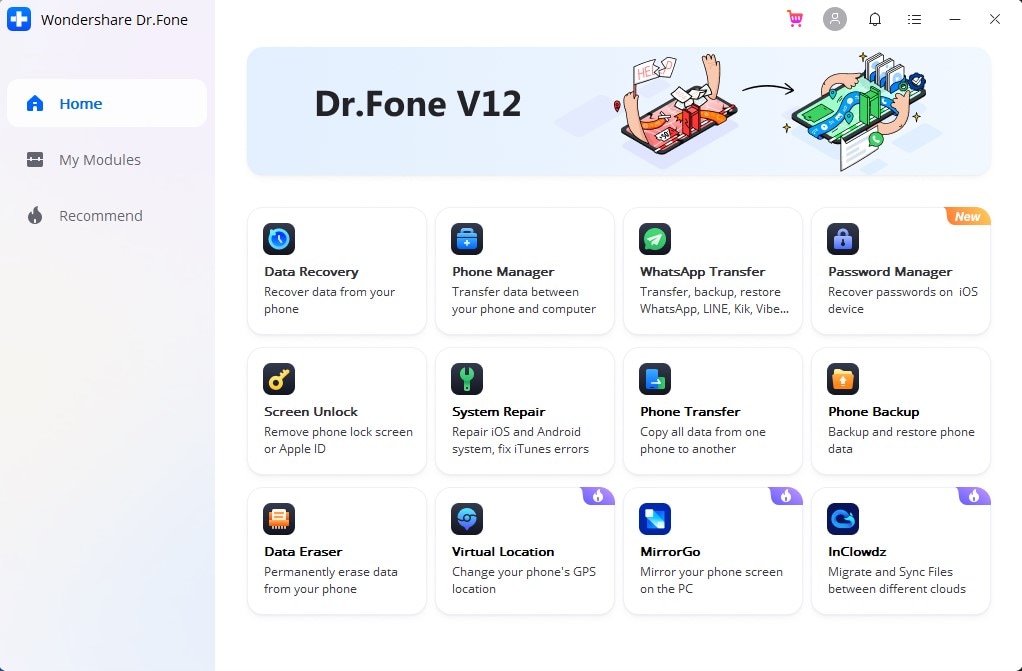 Step 2.

Choose "Backup WhatsApp Messages".

Here you will see three options "Transfer WhatsApp messages","Backup WhatsApp messages" and "Restore WhatsApp", please choose acc0ording to your needs, then connect your iphone or Android.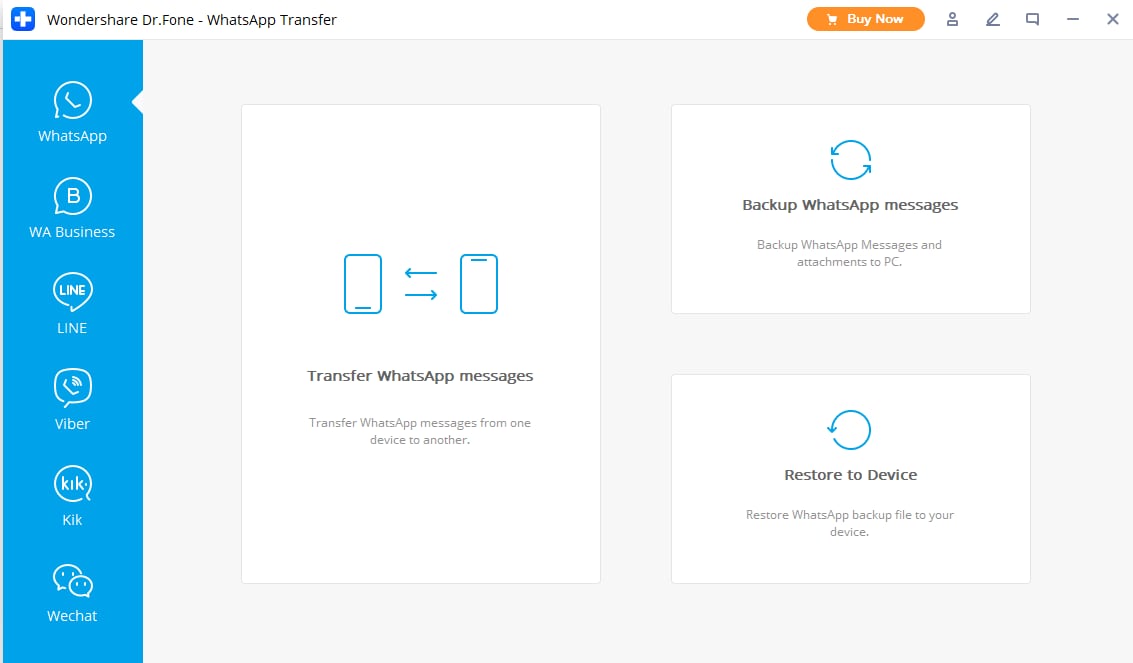 Step 3.

Dr.Fone will start to scan backups from your device automatically.

After your iPhone is connected, Dr.Fone starts an automatic backup, you can see the important data appear on the below screen, wait patiently.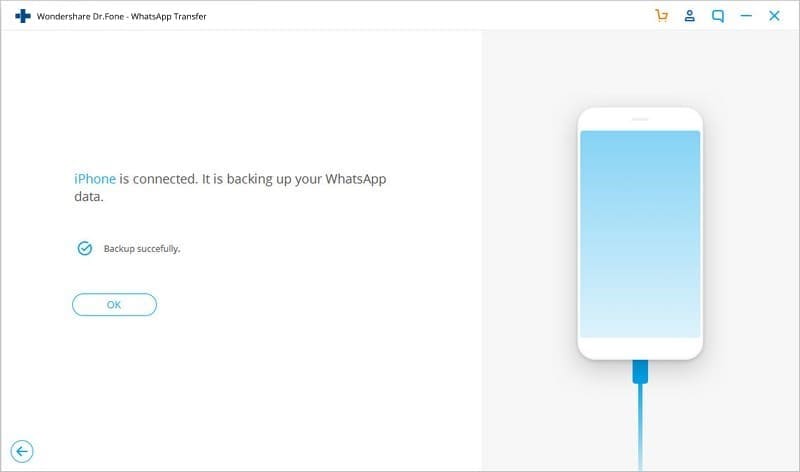 Step 4.

Preview and export the backups to your PC.

Here you can preview the backups and choose "Recover to Computer" to save your backups.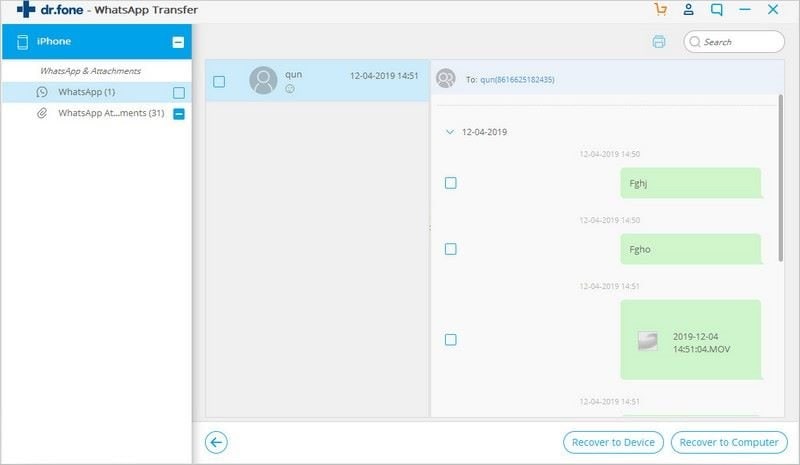 These four steps can keep your device from WhatsApp chat backup stuck problems. If you want to restore WhatsApp messages on iPhone/Android, click the green words for a detailed guide.
Conclusion
Doesn't matter if you are using an Android mobile or an iOS device. If you struggle with WhatsApp backup stuck challenges, Dr.Fone - WhatApp Transferwill surely swim all your worries away. This is an effective third-party tool that behaves like an experienced doctor to maintain the excellent health of your mobile devices.