"What happens when you block someone on WhatsApp?"
"How do you know someone blocked you on WhatsApp?"
Social Media make it easier to grow your social network and connect with your friends and families, as one of the biggest instant-messaging apps, WhatsApp helps you stay in touch with your network.
However, sometimes we don't want other people to disturb us, perhaps this person is one of the contacts but you won't want to communicate with him anymore. Here we'll give you all you need to know with our guide on how to block/unblock someone on WhatsApp.
Part 1: What Happens When You Block Someone on WhatsApp
Blocking someone on WhatsApp will deny them access to you, viewing your update, cannot messaging you, want to know more? Please read further.
1. Getting Messages
When someone blocks you on WhatsApp, messages that you send to a WhatsApp block contact won't be delivered either.
When you send a message to a person who blocks you, you will see single grey ticks, which means the message cannot be delivered.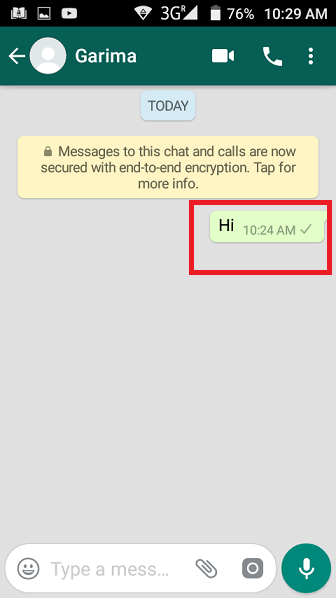 2. Block WhatsApp Calls
If you block somebody, you won't get the video/voice call notification, although he can still call your number.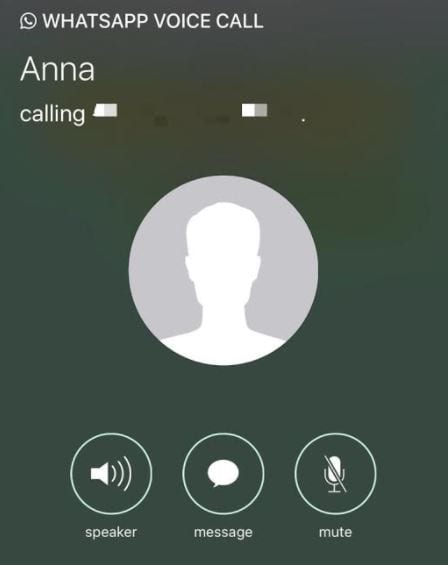 3. Profile Picture
For the WhatsApp block user, they will see a default profile picture instead of your profile photo.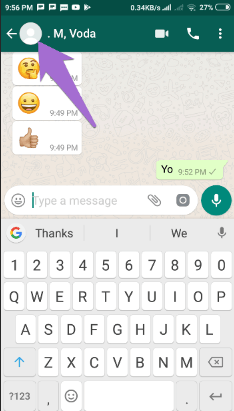 4. Online and Last Seen Status
There are two types of status on WhatsApp, online, and last seen; you can check whether your friends are online right now or what's the last time they use WhatsApp.
If you block someone on WhatsApp, they won't see whether you are online or your last seen status. The status area under your name will show blank.
Part 2: How to Block Someone On WhatsApp
Can you block someone on WhatsApp? Blocking someone on WhatsApp is a very convenient option. It's very simple to deny their access to you, and stopping them messaging you. Here we discuss how can iOS/Android users block someone on WhatsApp.
1. For iPhone Users:
Go to Settings < Chat Settings once the WhatsApp has been opened.
Scroll to the bottom of the page and tap "Block Contact" and add the account to the block list.

Tap "Block" to confirm the action.
2. For Android Users:
Go to your chat tab with them and tap the three dots in the top right corner.
Tap "Block" and confirm it. They'll now be blocked.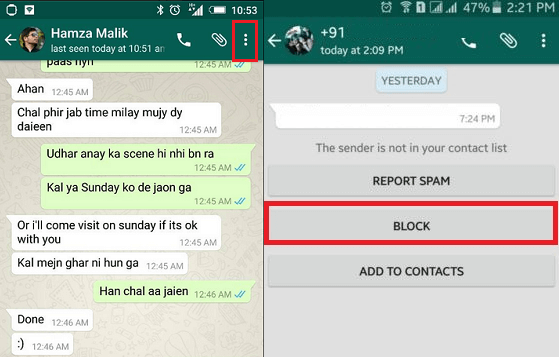 Part 3: How to Block On WhatsApp Group Messages
Actually, you cannot block a group unless you block the group admin. However, there is another way to avoid group message disturb you.
You can mute a group notification instead of block it. Just follow the simple guide below:
Open the WhatsApp group chat, then tap the group subject, and tap "Mute Notification".
Select the length of time you'd like to mute notifications for. You can choose 8 hours, one week, one year.

Optionally, uncheck Show notifications to stop notifications from being shown in your notifications screen, and tap OK.
Alternatively, tap and hold the group in the CHATS tab. Then tap the Mute notifications icon in the top corner > select the length of time you'd like to mute notifications for > tap OK.
Part 4: Unblock A WhatsApp Contact
If you block somebody by mistake, or if you want to communicate with them again, it's easy to unblock them.
1. For iPhone Users:
After opening WhatsApp the user needs to go to the Settings and then Chat Setting.
The Blocked tab is then to be clicked to proceed and reveal the contact that has been added to it.
Then go to Edit < Unblock to do the needful. The Done tab is then to be pressed to complete the process fully.
2. For Android Users:
Once the WhatsApp has been launched the user needs to click the Menu button.
Then go to Settings < Account < Privacy < Blocked Contacts.
The contact that is to be unblocked is to be tap and held for a while. Then unblock the contact in the pop-up menu.
Note: If you unblock a contact, you won't receive any messages, calls, and status updates the contact sent you during the time they were blocked.
Part 5: How to Know If Someone Blocked You on WhatsApp
For privacy reasons, you can't 100% sure that if you were blocked on WhatsApp unless the person tells you directly.
However, Similar to the first part, if you go through the checklist below, you will know whether or not you were put in the WhatsApp block list.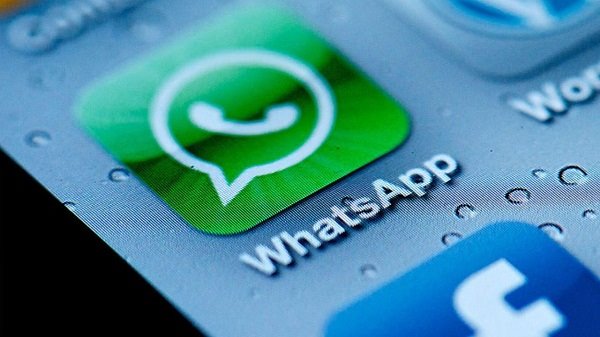 The last seen or online functionality of the contact will not be seen anymore.
The profile picture updates, as well as the change will never be indicated at all;
If a message is sent to a block contact, the user will only get one check mark instead of two. For other users, it also indicates that the second checkmark means that the message has been delivered successfully.
The calling attempt to the block contact will fail and the calls will never get through to get going with the communication channel.
Part 6: How to Block WhatsApp Message from Unknown
We talked a lot about how to block people that on your contact list, but whcta should we do if a stranger send us WhatsApp messages, how can we block WhatsApp Messages form a unknown number.
Once a stranger reach out, you will see a pop-up said "Block" or "Add", if you find out this message is useful for you, go to tap on "Add" to save the number. Otherwise, you can block this number.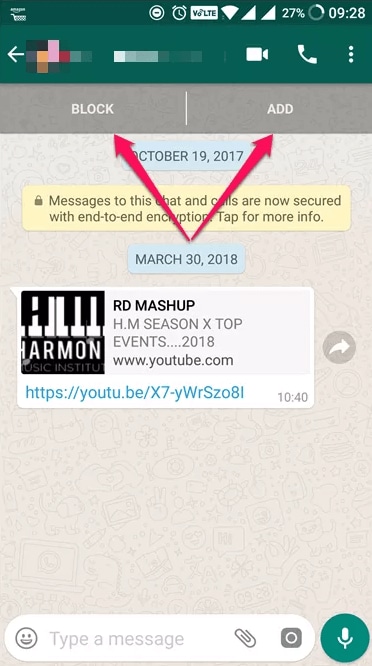 If you choose "Block", you will get another pop-up window to ask you to choose "Block" or "Report and Block". Usually I prefer the later.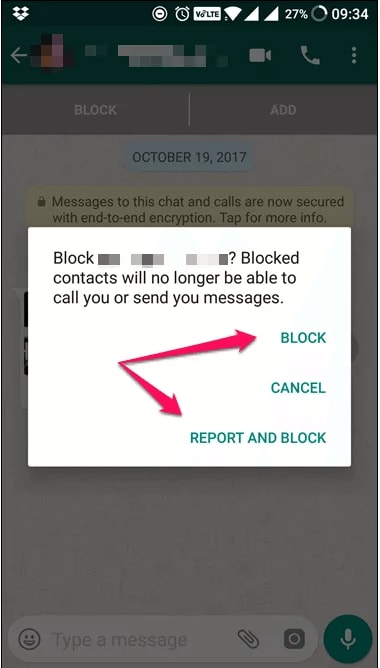 Conclusion
Although WhatsApp is a daily using App, we send and receive a bunch of texts every day, in the meantime, there might be a necessity for some users to block someone on WhatsApp. To make your life easier, I highly recommend you a WhatsApp data managing tool called dr.fone - WhatsApp Transfer.
The dr.fone-WhatsApp Transfer is able to help you transfer, backup, and restore the WhatsApp data for your iPhone and Android device. It enables you to transfer the WhatsApp files from an iPhone or Android device. The best way to restore your WhatsApp chats is to use dr.fone - WhatsApp Transfer. It can help you to restore WhatsApp messages and files to iOS device.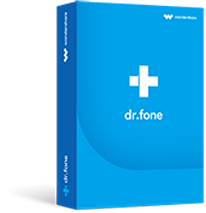 Restore, Backup and Transfer WhatsApp Backup without Losing Existing Data on iPhone/Android Phones
Transfer WhatsApp messages from iPhone/iPad/Android to iPhone/iPad/Android directly
Preview the WhatsApp data before you restore WhatsApp messages, photos, videos, files and more, you can restore any item you want, including attachments
Compatible with the latest iOS systems such as iOS 12, iOS 13 and latest Android systems
Just one click, restore WhatsApp chat history selectively and export to the computer
3,950,656 people have downloaded it