Can I Export and download WhatsApp chat history??
" How can I export WhatsApp messages from my phone and print part of WhatsApp documents directly?"
- A User from Quora.
WhatsApp is regarded as the most popular instant messaging tool that's commonly used around the wrold. The application can be downloaded from the App store and used conveniently on smart phones or tablets by associating it with a phone number. You can use it to make a free call, send messages and files to your friends, family or business clients. When you switch to a new phone or just want to print some files from WhatsApp, it is necessary to download WhatsApp messages. In this article, we are going to show you how to download and export WhatsApp chat history and attachments.
Part 1: Flexibly Export WhatsApp Messages,Photos and more using dr.fone
When it comes to WhatsApp export, the dr.fone - WhatsApp Transfer is one of the best data management solutions to save and export WhatsApp chats,photos, videos and various files from one phone to another. The software is compatible with the latest version of iPhone devices.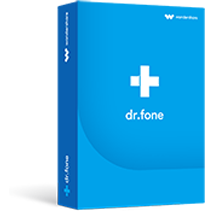 Export WhatsApp chats easily as you wish from one phone to anohter
How to Export WhatsApp Messages for iPhone
Step 1 . Launch dr.fone on your computer and connect your iPhone to the computer. Next, please tsp on "WhatsApp Transfer" below.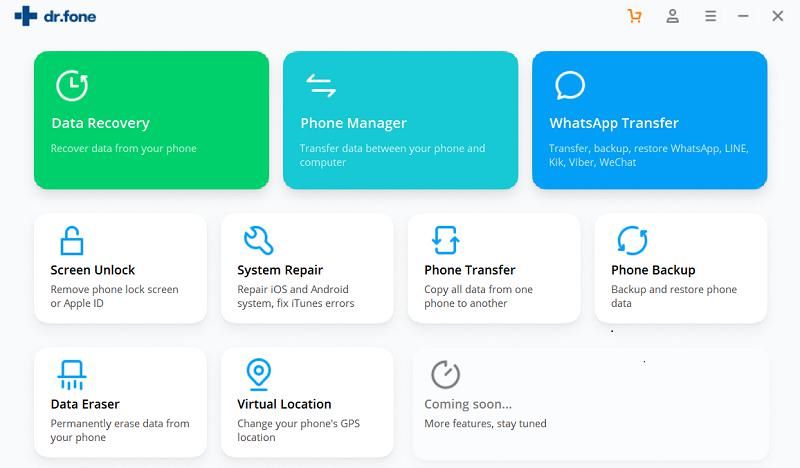 Step 2 . Select "WhatsApp" on left side of the page below and then hit the button "Transfer WhatsApp Messages".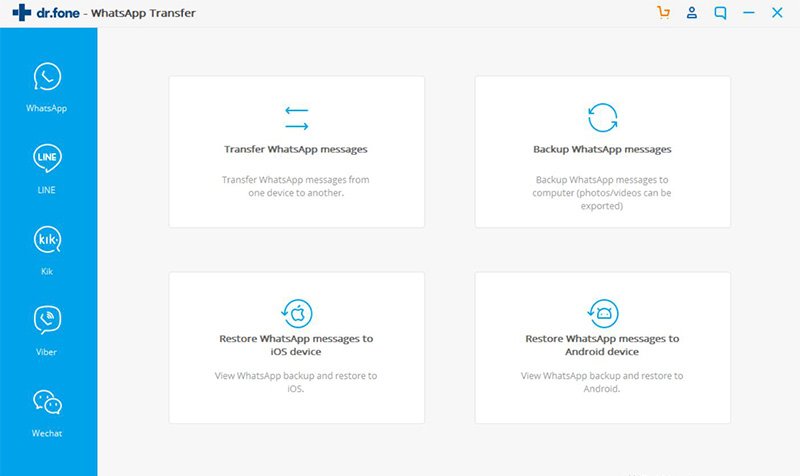 Step 3 . Now you can choose to export WhatsApp chats from iPhone to Android or iPhone. Here we show you how to export WhatsApp data from iPhone to Android. Connect both of your iPhone and Android phones to the computer with USB cables and then after they are detected please move ahead to click on "Transfer".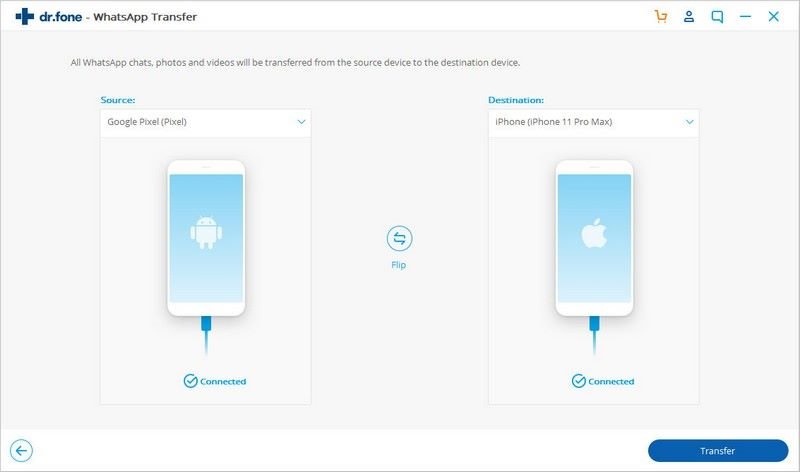 Step 4 . Then the program will begin to export WhatsApp chats, images, videos, files and more from your iPhone to Android.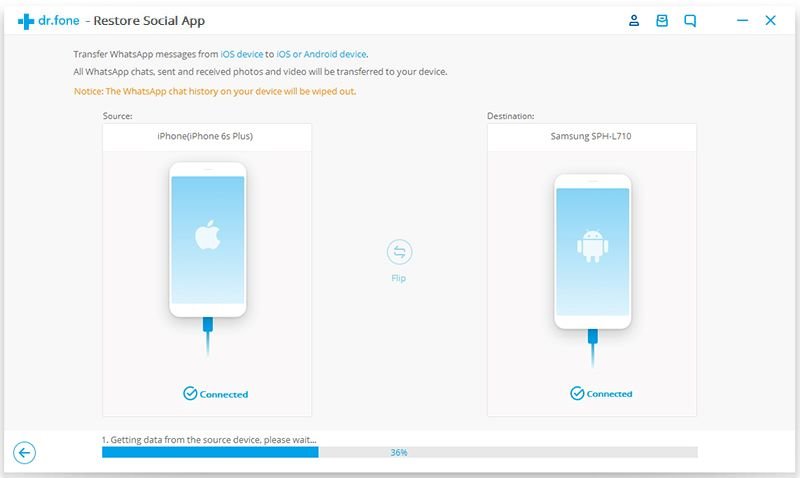 How to export WhatsApp chat for Android
If you want to export the WhatsApp files on Android, we recommend you our "Recover" feature within the dr.fone. With this method, you can export both existing and deleted WhatsApp messages on Android.
Step 1 . Open the dr.fone software and connect your Android phone to the PC. To start with, please choose the "Data Recovery" option below.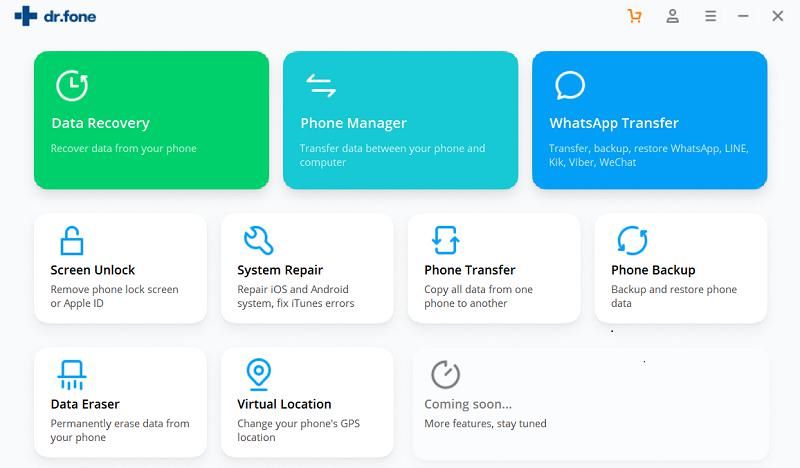 Step 2 . To export WhatsApp data, you can tap on " Recover Phone Data" and continue to click on "Next" button in the interface.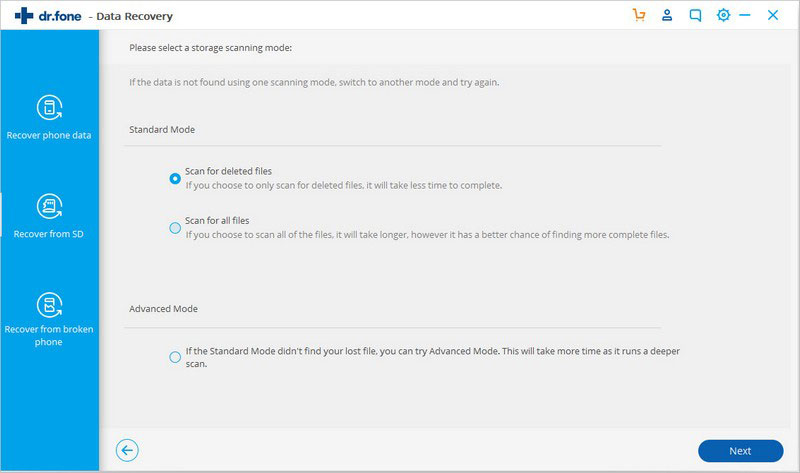 Step 3 . The dr.fone will scan all of WhatsApp messages on your Android phone and show you the following page after the scan process is over. On the screen below, you can download and export WhatsApp messages you need and restore them to PC. After that, you will be able to read and print the WhatsApp messages and documents.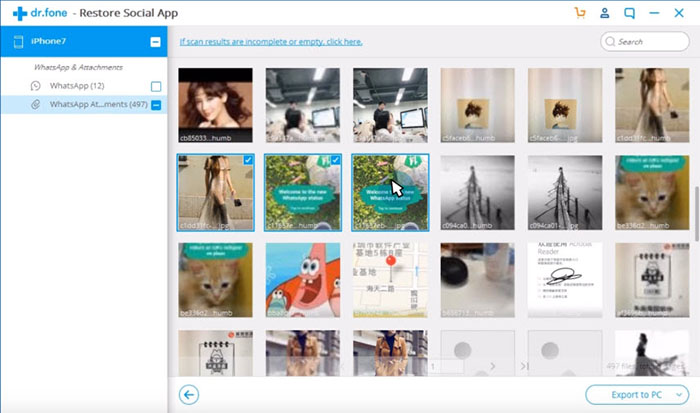 Part 2: How to Manually Download Messages from WhatsApp
Of course, you can also try the WhatsApp built-in email feature to export whatsapp messages. This is an appropriate solution if there are not so many WhatsApp messages that need to be exported. Now let's take a look at some tips on how to operate this for both iPhone and Android.
How to Export whatsapp messages for iPhone via Email
Open the WhatsApp application and select Settings.
Select Email Conversation from the options
Choose the WhatsApp conversations you want to download.
You can wither choose to attach the media files or send the chat history without the media files. Just choose one of these two options
Send the specific WhatsApp chats you want to your email successfully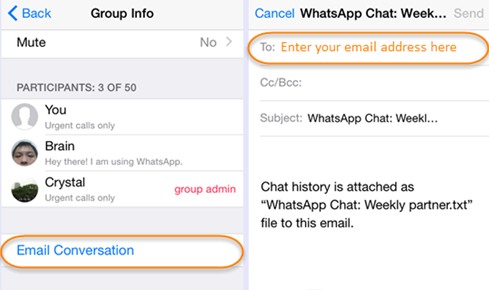 How to Export WhatsApp Conversation on Android via Email
Go to WhatsApp>Settings>Chats and Calls>Chats Backup
To email the history, select Email chat.
Select the conversation you want to download. Choose the "attach the media files" or "send the chat history without the media files" when a pop-up appears.
Send and save the WhatsApp chats to the specified email address.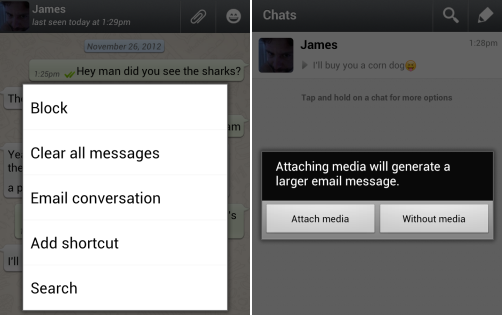 Conclusion
With an ability to export WhatsApp data successfully and quickly, the dr.fone offers an efficient and time-saving solution that ensures the WhatsApp chats and other types of files are saved without losing any data. What's more, the exported files are readable and printable on your computer