"My computer was crashed and I lost my Word document. Can someone please tell me how to recover Word document after crash?"
- a question from Quora
This is a common query that a lot of readers ask us these days. While it might seem like an unexpected situation, you can easily recover crashed Word file. In order to perform Word crashed recover document, you can follow some native methods or even use a third-party tool. In this guide, we will explore 5 different solutions for how to recover crashed Word document in detail.
Part 1: The Common Scenarios for a Crashed System
Ideally, there could be different reasons for a computer to get crashed. Here are some of the common scenarios.
A third-party application can get corrupt or stop working in between, causing a crash.
Your system can run out of resources or primary storage.
It can also be infected by a malware or virus.
The Word document might hang or get corrupt as well.
The partition or storage unit might get inaccessible.
There would be an issue with Windows firmware.
Part 2: How to Recover Word Document after a System Crash?
Once the system has been crashed, you might end up losing your Word file. In this case, you can follow these solutions to do Word document recovery.
1. Recover Word Document on the Windows System
Chances are that you might not be able to find your Word document. If you are lucky, then you can recover Word document after crash by simply looking for it. To do this, open Windows Explorer and visit the location where the file is expected to be saved. Now, just enter the file name in the search bar and look for it on your system.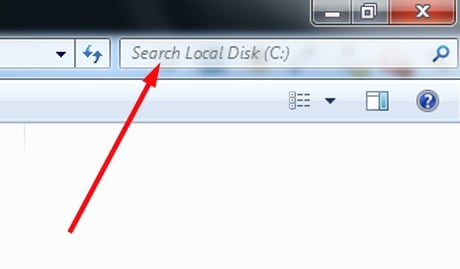 2. Recover Word Document from the Recycle Bin
One of the best things about Windows is that the operating system doesn't delete anything right away. If the system is crashed and you have lost the file, then you might find it in the Recycle Bin. To recover crashed Word file, visit the Recycle Bin and find the document. Right-click it and restore it to its original location.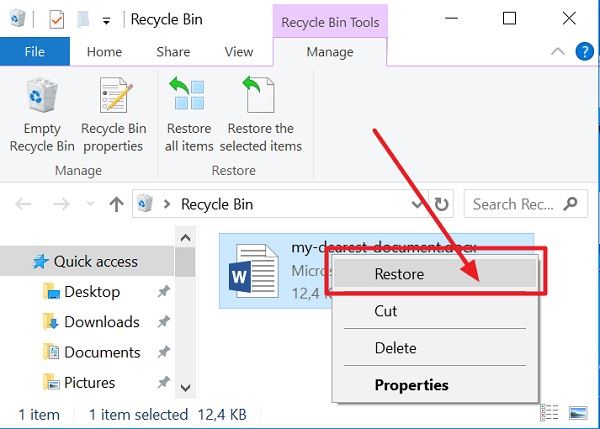 3. Recover Word Document by Auto Recovery
Microsoft Word has a native Auto Recovery feature. In case of the application crash, it can automatically recover the document and save the changes. If you are lucky, then you can just find the autosaved document on the interface itself. To do MS Word crash recovery, simply restart the application after the system crash. On the left panel, you can view the details of the auto recovered document. Simply select it and load it on MS Word.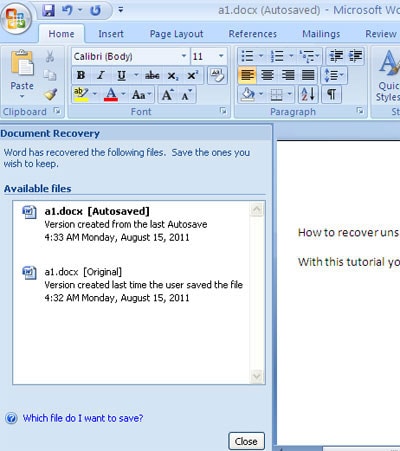 4. Recover Word Document by Checking the Original Folder for .wbk Files
The Word Backup (.wbk) files are automatically created by the application if the auto-backup feature is enabled. In case of the application crash, Word would maintain the backup and will save it in the same location where the original file is present. Therefore, you can just visit the original folder and look for the relevant .wbk file. Select it and open it with MS Word to review its content.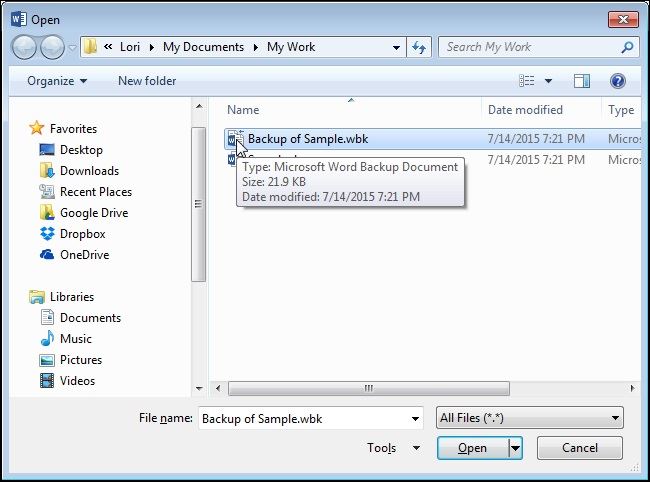 5. Recover Closed Word Documents with Recoverit
If none of the above-stated methods would work, then you need to use a crashed Word document recovery tool. We recommend using Recoverit as it provides seamless Word recovery solutions. You can recover all kinds of Office files that are lost or deleted under different scenarios.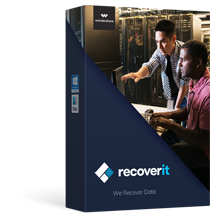 A Life Saver to Solve Your Data Loss Problems!
The data recovery tool can scan the internal storage of your system or any other connected external device.
It features two different scanning methods and a user-friendly interface.
There is a provision to first preview the recovered data and later restore it selectively to a safe location.
Apart from MS Word documents, it can also recover photos, videos, music, emails, compressed files, and hundreds of other file formats.

2,965,271 people have downloaded it
To learn how to recover Word document after crash using Recoverit, follow these steps:
Step 1
Choose a location where data lost.
Firstly, launch the Recoverit tool and from its home, select a data lost location. It can be internal partition or an external device (like pen drive, SD card, external hard disk, etc.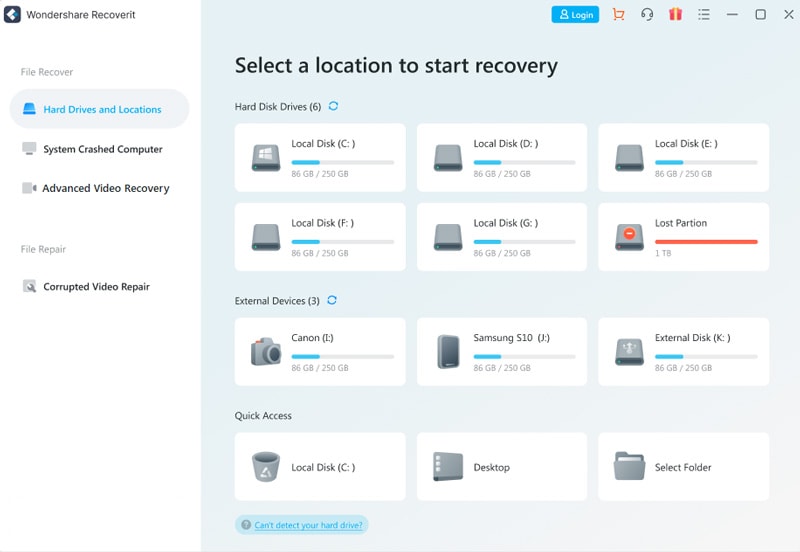 Step 2
Start to scan.
After selecting the location click "Scan" to scan the data and lost data in the location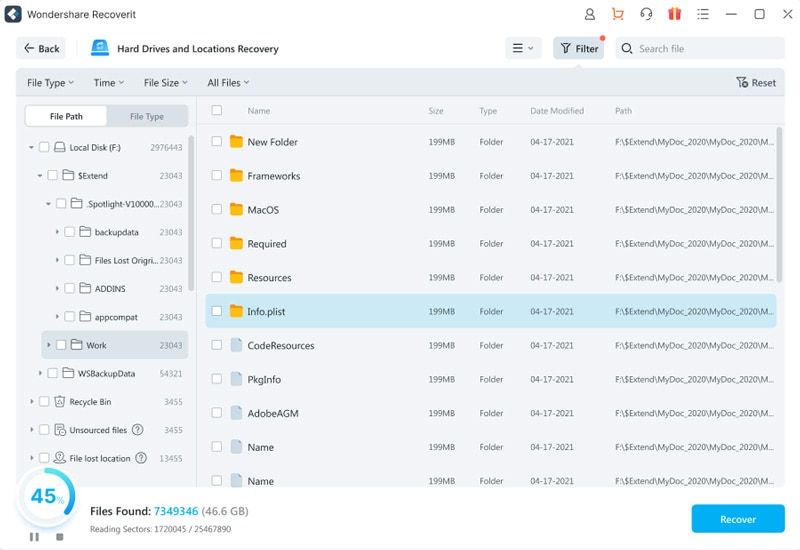 Step 3
Preview and recover your Word documents
Wait for a while as Recoverir would retrieve all the lost/deleted Word documents. After the process finishes, you can select and preview the data recoverred and click "Recover" to get it back.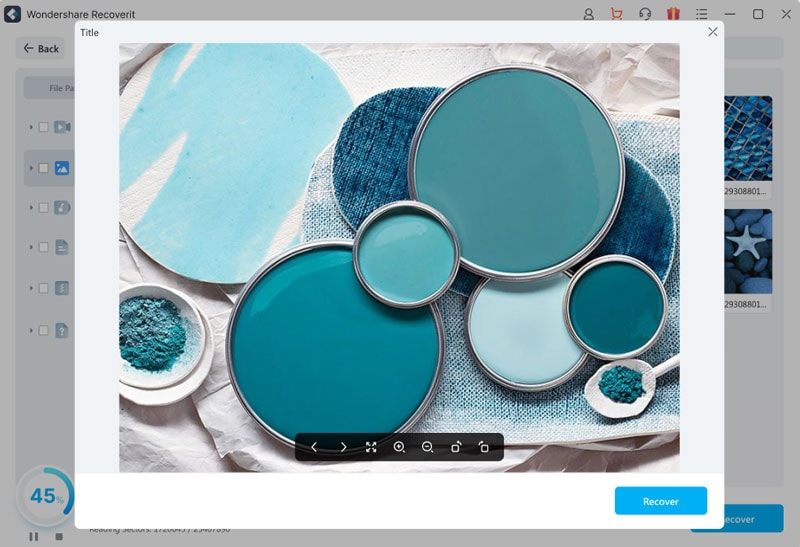 Part 3: Regularly Save Documents while Editing and Maintain their Backup
If you don't want to suffer from an unwanted situation like Word crashed recover document, then make sure you regularly save your files. You can just press Ctrl + S to save your document.
To maintain their backup, go to the file menu and click on the "Save As" option. This will let you maintain a second copy of your documents wherever you want. Afterward, even if the original document has been lost, you can retrieve the content from its backup.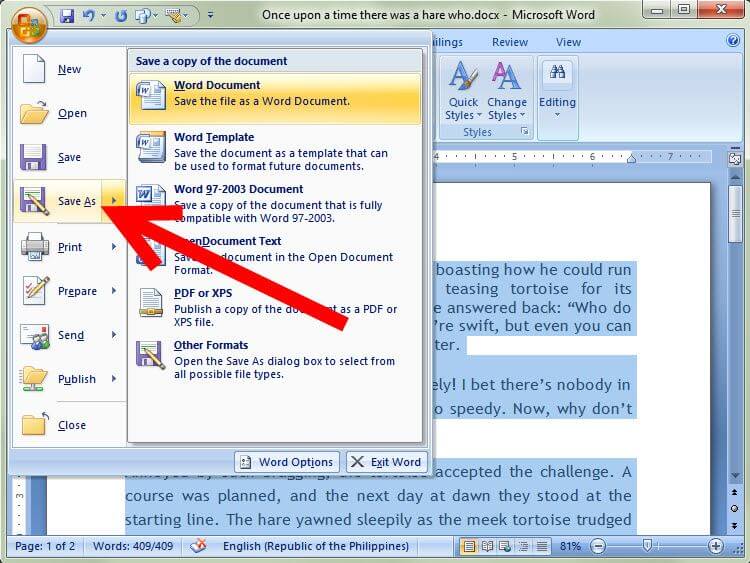 Conclusion
By following this stepwise approach, you can easily recover Word document after crash or recover it after lost. Out of all the options, Recoverit is a recommended choice and will come handy to you on different occasions.
A part from Word documents, it can be used to recover all kinds of data files too. If you found this guide useful, then feel free to share it with your friends as well and teach them how to recover Word document after crash.