Can I recover files from SD card? Which SD card recovery software is best for me?
"This SD card was used on my android device (Sony Xperia xz premium). I have accidentally deleted some files from it. Could you recommend me some products to recover my files and data?"
"108 photos on my mini SD card are corrupted, I need to recover them. Which software can do this?"
"An SD card was formatted mistakenly from a Canon 5d mark 3 video camera and I wish to recover it. Can I recover deleted photos from the camera?"
- questions from Quora
It sounds bad when you have to recover files from your SD card. Today we have got some electronic devices as well as mobile phones, cameras, iPods etc. which need a memory to store the data in it. That data storage device is SD card and also the backbone of your device.
Data should be preserved with authenticity and proper maintenance. However, the lack of attention and information is the basic reason why we lose our important data.
Part 1. Common Reasons of Lost Data on SD Card
These are some basic reasons on how you might have lost your data but is is not limited as there are several other reasons which you even don't know about.
When connected to computer you might have permanently deleted your SD card data.
You connected it with a virus infected system and didn't scanned it to avoid any mishappenings.
You have overwritten the SD card and that's why its not giving you proper access to your files.
You might have uploaded file to your SD card that contained some kind of virus or malware.
You formatted the SD card by mistake and lost all the files stored in it.
The reason you store the important data in a SD card is simple, to avoid any mishappening that might force you to recover data from the SD card by several ways. You can understand itself by only thinking about the situation when you got your storage card corrupted or damaged due to ample of reasons. That is scary, isn't it?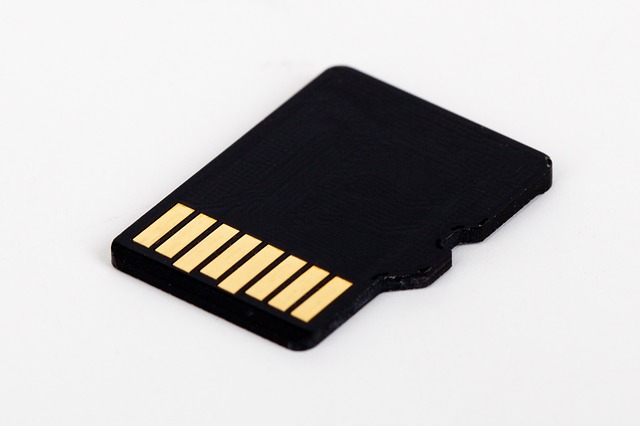 Part 2. Things to Implement Immediately After Your SD Card Gets Corrupted
You might face the worst part of your life within moments if the data that meant a lot to you is no longer accessible. We understand your frustration and that's why we are here with a perfect solution for such situations.
First of all, below are the things you need to do immediately after your SD card gets corrupted:
Remove the SD card from your system.
Don't format it by default window scanning.
Don't rush up by running anti-virus scans and repairs.
Never write anything on the corrupted SD card further.
Get some technical advice from an expertise.

Note:
Always keep a backup of your important data stored on any external device.
Part 3. Best and well recognized data recovery program - Recoverit Data Recovery
If you have got a corrupt SD card, then it's not your fault but if you can't repair it on time, then it's yours, no doubt. Situations are created without any alarm but you have got everything today to fix it. It's up to you that you want to react to the situation or act on it.
You are the best person and you can clear your hurdles too, it just takes a tactical thinking and actionable steps to get everything back to you. You can definitely recover your data with good recovery software available online.
Which software is the best to recover deleted files from the SD card? We know this is the dilemma you are stuck in a while surfing for the best software for recovering your data.
Let us introduce you to the best and well-recognized data recovery program. Recoverit Data Recovery is the pioneer in the recovery world when it comes to reliability and authenticity. You get all your data recovered without any technical knowledge because all it takes is just simple knowledge about computers and operating it.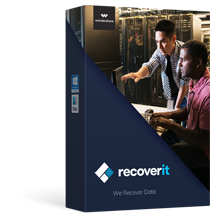 A Life Saver to Solve Your Data Loss Problems!
It would work best if your SD card data is formatted by several reasons that you didn't notice.
It might be due to the virus that damaged all the files on your SD card and you are not able to access it.
It supports more than 95+ file formats. That is a huge number we guess!
Two types of scans that you can choose from on the program window, Quick scan and Deep scan.You can opt for any of the two based on your requirement.
The process goes very simple
2,561,932 people have downloaded it
How to recover deleted files from SD card? The step-by-step guidelines are as following:
Step 1. Select the scanning location on your SD card.
Install and launch the program and plugin your SD card to your computer for the software to recognize it in the next steps. There are instances when your SD card has some partitions made for your purpose. In such cases, this software provides you to scan a particular location on your SD card to recover deleted files. You will see a single drive name if your SD card doesn't have any partitions. So, you can choose anything you require. Click the Start option to scan the SD card.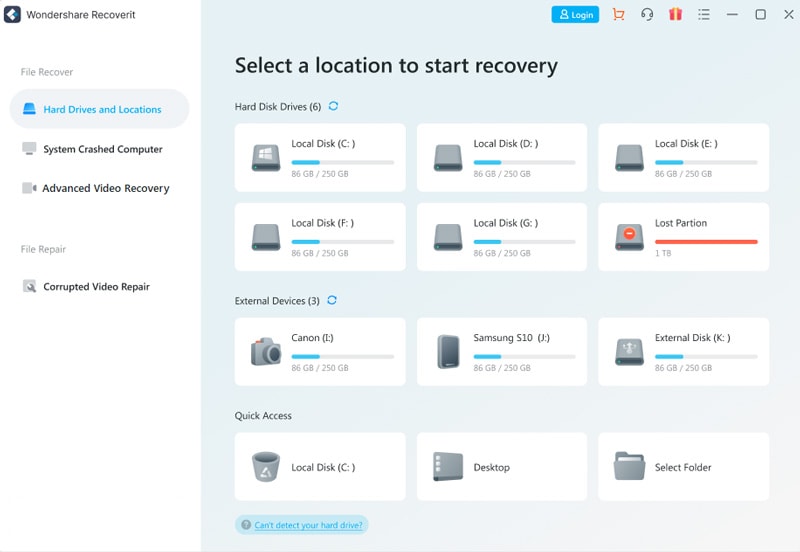 Step 2. Scan files for recovery.
The software will begin to scan your card and search for all the deleted files on your SD card. You just need to wait for a while and pause the process whenever you want.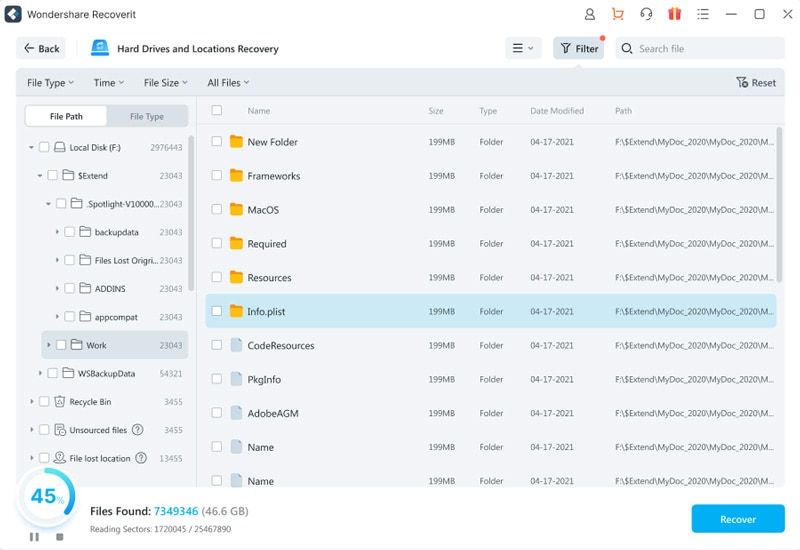 Step 3. Preview the scanned files and recover.
Now, you are done with your scanning process and it's time to choose the files you want to save on your computer. After you are done with selecting the files on your card, you can click the Recover option and restore the data safely on your computer in a virus-free drive to avoid further instances.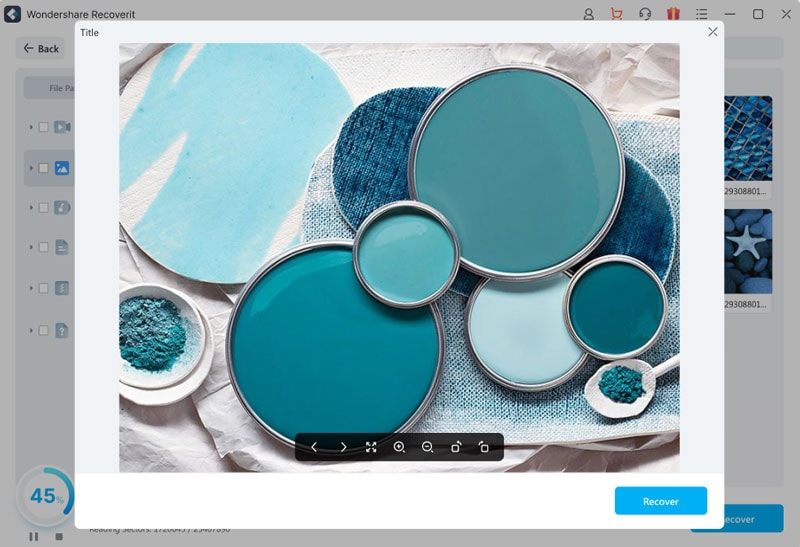 That's amazing; you have got your all deleted files with few simple steps. However, there is uncertainty in everything so in case you haven't recovered the files you were exactly looking for, you can still opt for the Deep Scan option to dig deep on your SD card for hidden files.
Part 4 . Questions You Might be Concerned About
We hope you are done and got your files back to your SD card. Keeping a piece of important data safe is not that easy but not so hard. If you have the technical skills to avoid the mishappenings, you don't have to act sick if it happens to you. You will handle the crisis with ease because you are aware of all the important functions that need to implement at a certain time.

So, here are some basic guides that would make you a technical person even if you have never done anything technical earlier. We are going to share some knowledge-based QNA, which would give you the problem insights as well the cure formula at the same time. Let's start your feeding with some good stuff we have.

Q: How to recover deleted files from android devices direcly?
A: It might be a big hurdle to recover files from the internal memory of your android device. It is difficult to choose the right path but with dr.fone Android recovery toolbox, you don't need to think of it. Just plug your device and install the software and get the lost data back. I hope you are thinking of giving it a try. Why not?
Download the software here and tell us how it goes- Download now.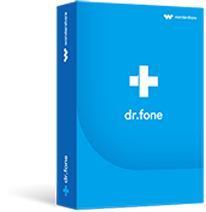 Why Choose This Android SD Card Data Recovery Software:
dr.fone - Data Recovery is able to handle any sort of data loss scenario ranging from a system crash, rooting error, water damaged phone, accidental deletion, and SD card issues.
It can recover data from more than 6000 Android devices such as LG, Samsung, HTC.
This app is also fully compatible with the latest Android OS devices like Android 7.0 Nougat/6.0 Marshmallow/Android 5.0 and other latest versions.
dr.fone - Data Recovery gives you 3 ways to recover lost data from your Android phone, including the transfer of Android data to SD card ability.
2,305,812 people have downloaded it

Q: Can I fix the corrupted SD card?
A: Yes, you can. Try formmatting first. If formatting your SD card does not help, you can try the chkdsk command solution via your computer.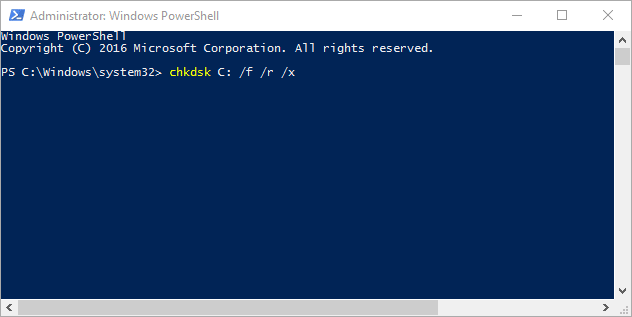 Start by typing "chkdsk" command and then type drive letter and /f at the command prompt.
The next step is to insert your SD card into the computer. Remember, you can only use a card reader to do this.
Go to the "Start" option, click on it and select "Computer" option and wait for the computer to detect your SD card.
Once your SD card is detected, click "Start", scroll to the "Search" box and then type "cmd". Next, pick the option of "Run as administrator".
Then type "chkdsk" as well as the drive letter at which your SD card is in. Type a colon and /f then press "enter".
This process will check and fix SD card errors without any further requirements.

Can't Miss:
If you are wondering whether a corrupted SD card can be fixed, worry no more because the below solutions have all you need for your damaged SD card to work as perfectly as before:
Fixing Corrupted SD Card 10x Easier!
Conclusion
This was the whole journey of your data recovery process and in the meantime, we also made you aware of the different scenarios you get to face while recovering your data on iOS and Android too.
We are happy about the service and eager to serve.