I Want to Unlock Android SIM, what do I Need?
Unlocking an Android phone is very easy, and it takes a few steps. To unlock your phone, you will need an unlocking service such as doctorSIM, some money to cater for the unlocking charges, and a payment method such as PayPal, Credit Card, and Bitcoin. More so you will need an email address that will be used to receive your unlocking code. You will also need to know the type of phone that you are using and its IMEI number. You may also need to do some APN settings.
Part 1: The Best Solution to Unlock Android SIM Card
Unlock Android SIM card is never a difficult thing. dr.fone - Screen Unlock is the best Sim Unlocker to help people unlock SIM card on Samsung devices. It fully supports all kinds of different network operators from more than 60 countries.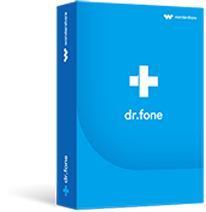 Unlock Android Tablet in One-Click
It has NO threads to the data on your phones during the unlock process.
There is no data loss during the process of removing the lock screen.
A very user-friendly platform.
Compatible across all major Android devices, like Samsung, etc.
It supports network carriers including Verizon, at&t, T-Mobile, Sprint, etc.
2,985,172 people have downloaded it
If you are wondering how to unlock your Android/Samsung SIM card, here are the guides which you can follow to achieve your goal easily.
Guides on Android SIM unlock with dr.fone
Step 1. Download and open dr.fone - Android Toolkit on your computer. From the first interface of dr.fone, choose "SIM Unlock". Now please connect your Android/Samsung phone to the computer using a USB cable. Click "Next".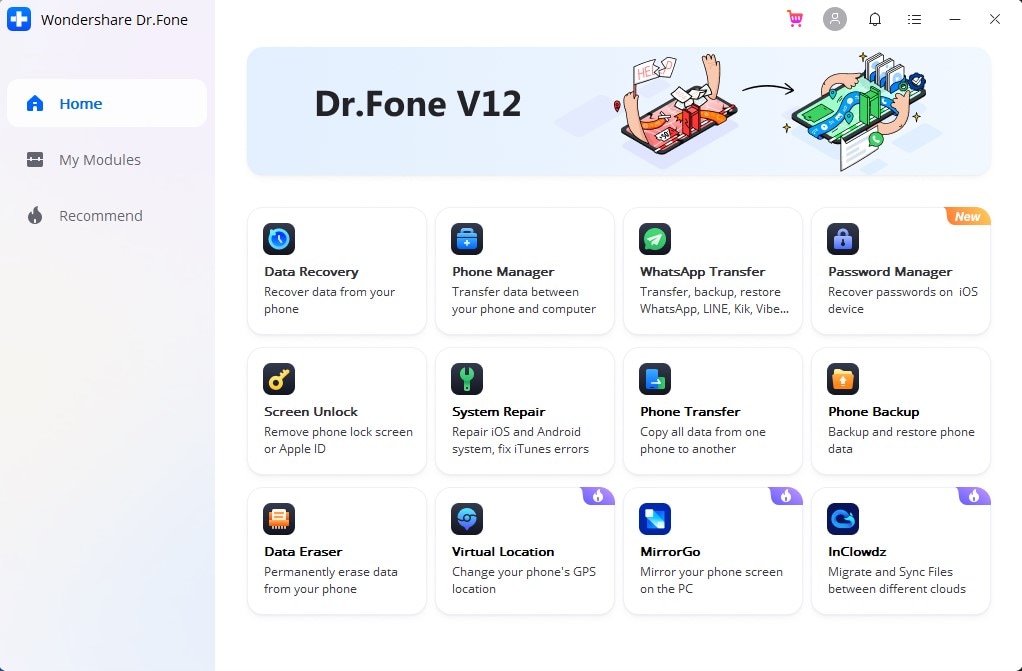 Step 2. For Samsung S2-S4, Note 1-Note 3, input *#0808# or ##3424# or *#9090# as the instruction shows by the program. Then choose DM + MODEM + ADB or UART[*] or CDMA MODEM option and click "Unlock".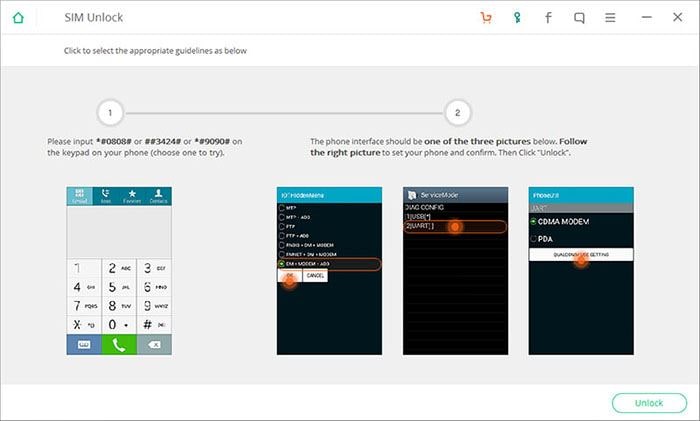 Step 3. The program will start the SIM unlock process. After that, please again input *#0808# or ##3424# or *#9090# and select MTP + ADB or USB[*] or PDA in the menu this time. and finally, click "Next" to finish the whole process. Your phone has been unlocked!
Note: For Samsung S3-S7, the root is needed before unlocking SIM card.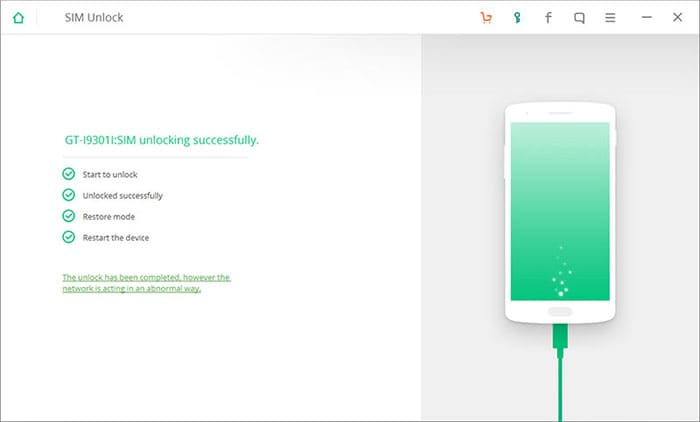 Well! After you have unlocked your Android SIM Card, if you need to recover lost data, dr.fone - Android Data Recovery, the recommended software with a higher success rate can help you recover data from SD card. Not to mention that it is trusted by a great number of users. You can rely on this software if you want your deleted photos to be recovered. Android Data Recovery allows you to recover photos from SD card with whatever the reason behind it. It tries its best to help the users in any way.
Part 2: How to Unlock SIM on Android Phone using doctorSIM
DoctorSIM is an online phone unlocking service that helps unlock your phone in three simple steps. It requires users to fill a request form and the unlocking instructions are sent via email. The following steps are essential in unlocking your Android device using doctorSIM.
Step 1. Select your network provider. After going to the doctorSIM website, you need to select the country and the network provider in which the phone is locked. If you are not sure about the country or the network provider your phone is locked to, there is a link where you can click for help.

Step 2. Enter your Phone Information and Contact Details. Enter your phone and contact details in the spaces provided. The details include your Phone's IMEI number, which you can get by typing #06# to your keypad. Your IMEI code will be the first 15 digits. You also have to enter and confirm your email address and you can opt to tick the SMS notification option if you want to receive the instructions via SMS. Otherwise, your instructions will be sent to you via email.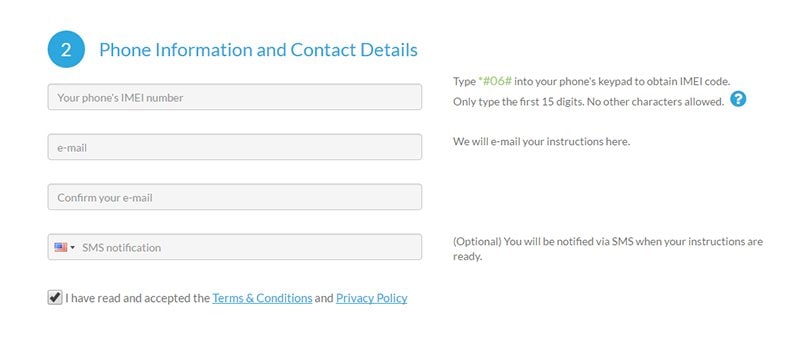 Step 3. Choose the Payment Method. Select payment mode for the unlocking charges. Some of the payment options include PayPal, Credit Card, and Bitcoin.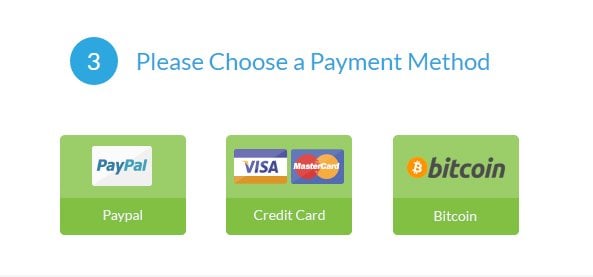 Part 3: How to Check My Android Device has been Unlocked or not?
You can check whether your Android phone is locked or not using three different methods as discussed below.
1. Quick & Dirty Method
Step 1: Turn off your phone and remove your SIM card.
Step 2: Insert an active SIMcard from a different carrier and switch on the phone.
Step 3: Try making a call. If you make a call and text, then your phone is not locked to any carrier.
2. The Browser-Based Method
Step 1: Start the "Phone" app on your device.
Step 2: Type #o6# on your phone's keypad.
Step 3: Write down the IMEI number that will be displayed.
Step 4: Using your web browser go to IMEI.info. Then enter your IMEI number and click "Check".
Step 5: From the new page that will appear, click "SIM lock & Warranty".
Step 6: Wait for the process to complete. A new page will appear informing you whether your phone is locked or not.
3. The Android App Method
Step 1: Start the "Phone" app on your Android device.
Step 2: Type #06# on your phone's keypad.
Step 3: Record down the IMEI number that appears or copies it to the clipboard of your device.
Step 4: Browse to the IMEI.info app in the Play Store, then download and install it.
Step 5: Follow the on-screen procedures to input your IMEI and discover whether your phone is unlocked.
You should note that the app prohibits users from accessing the information more than a few times unless you pay for a premium.
Part 4: Why Do We Need to Unlock Android Devices?
We need to unlock our Android devices for various reasons. The first reason is the presence of freedom. Once your phone is unlocked, you gain the freedom to use it on many carriers. You are not limited to using a particular carrier. Secondly, we unlock android phones for traveling purposes. If you are traveling abroad, your first carrier is likely to charge you sky-high roaming fees for you to use your device while you are away. Unlocking your phone, therefore, opens the door for affordable wireless services while you are away. Once your phone is unlocked, you have access to Roam Mobility, and with Roam Mobility, the charges are reduced. For instance, Canadian travelers can enjoy texting, talking and data in Mexico and the USA for a 95% reduction in charges on most major carrier charges. More so, we unlock the android phone to improve its value. Once the phone is unlocked, its resale value will be increased thus making it easier to unlock your phone since the potential buyer will not be limited to your current carrier.
Part 5: Unlock VS Root
Unlocking refers to the process of getting accessibility of some carriers from your phone. Unlocking entails the process of unlocking the bootloader. The bootloader comes when you purchase a phone and when the bootloader is locked, one cannot flash your custom ROM; you cannot replace your recovery image, and you cannot edit your system files. More so, once the bootloader is unlocked, you cannot install specialized apps on your phone. However, unlocking a bootloader may allow you to install non-android operating systems. The unlocking procedure may require security exploits.
On the other hand, rooting is the process of running your device with root-level permissions. Root includes Superuser permissions and a variety of tools to offer the power use of activities. Once you root the device, you can replace pre-installed apps, and restore system files. Root also allows phone users to backup their files and devices. Just like unlocking, rooting may require security exploits in some phones.
Part 6: Troubleshooting When Unlocking Android SIM
When you receive a "Code Error" or "Network Unlock Unsuccessful" when unlocking your phone, you can use the following troubleshooting method.
Troubleshoot Guide Solution One
Step 1: Turn off your Phone's WI-FI and then turn ON your device without a SIM card.
Step 2: Type *7465625*638*#.
Step 3: The NETWORK LOCK screen will appear.
Step 4: In the MCC/MNC area, enter the MCC/MNC code for the network provider that you want to use.
Step 5: Enter the unlock code in the "Control Key" field, press OK.
Step 6: You will receive a message saying "LOCK SUCCESSFUL".
Step 7: Switch off your phone, insert your New Network SIM card and switch on the phone. The phone should be unlocked, but if this method does not work, you can try the second method or solution two.
Troubleshoot Guide Solution Two
Step 1: Put an unauthorized SIM card into your phone and switch it ON. The option "Enter Network Lock Control Key" or "SIM Network Unlock PIN" will be shown on the screen.
Step 2: Type the freeze code (MCK Code) and tap the "Unlock" button. You will receive an "Unsuccessful" message.
Step 3: Tap the "Dismiss" button and type *2767*3855# on your phone. You should note that this step would delete all the data on your phone.
Step 4: After the phone restarts, you will be prompted to enter the Defreeze Code (MCK Code) through "SIM Network Unlock PIN" or "Enter Network Lock Control Key." Enter the code and click the "Unlock" button. You will receive the "Unsuccessful" message.
Step 5: Enter the Unlock code (NCK or the Network Code). Then click the "Unlock" button.
Step 6: You will see "Network Lock Successful" meaning that your phone is successfully unlocked.
Conclusion
After reading this post, I'm confident that you won't think it difficult to get your phone unlocked anymore. You can try out above mentioned approaches to unlocking your mobile. Here, I recommend trying dr.fone - Screen Unlock (Android). It will reset your trouble device without any data loss.