Sometimes, being tied up with a single network provider feels restricted. Users often wonder "how to unlock their Samsung Galaxy device", so as to choose the carrier they prefer. Good news! There are several tools available in the market which can get this job done for you. Galaxsim Unlock is one such renowned SIM unlock app designed specifically for Samsung smartphones and quite efficiently unlocks the Samsung galaxy locked SIM devices without requiring any technical knowledge or any additional PC software. But yes, this app does requires root privileges in order to get the SIM unlock process done. While the app has gained sound popularity, there are still some Samsung devices which are not yet supported. On top of that, users have to make some in-app purchases in order to access the full features of this app.
We do understand these things can set back your mind a little, but what if we show you the best Galaxsim unlock apk alternative in this post for you? Sounds good, right? Let's get to know more.
Part 1: Best alternative to Galaxsim Unlock Apk: dr.fone - Android SIM Unlock
dr.fone – Android SIM Unlock is the most efficient Android SIM unlock tool with 100% positive results yet. This tool can proficiently work on Samsung devices and some of other Android phones and get them unlocked easily. dr.fone is 100% risk free and safest software which ensures unlocking of your device in the securest way without giving any harm to your data. Thereby, it would be fare to say that iSKysoft Toolbox – Android SIM Unlock is the best Galaxsim unlock apk alternative or perhaps, better than that as you do not have to make any in-app purchases while using this software.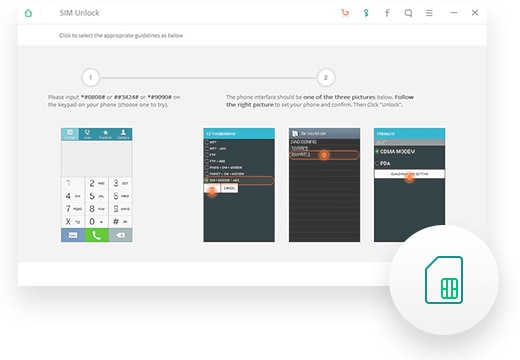 100% Safe and Secure: It is read-only software which implies that it will not alter or leak any private data and information from your Android device. Also, during the whole process, none of the existing files or apps of the phone will be hampered.
Diverse Network Operator Support: The program supports diverse carrier networks from over 60 different countries across the globe.
Quick Operations: Unlike other SIM unlocking tools, dr.fone performs the task quite efficiently and quickly.
Easy-to-use User Interface: Using the dr.fone- Android SIM Unlock is extremely easy to operate due to its simple yet innovative UI.
Compatibility: This tool supports more than 400 different Android devices including diverse Samsung devices like Samsung Note series, S series, A series and more.
Step by step Tutorial to unlock Samsung Galaxy devices Using dr.fone
Step 1. Download and launch dr.fone - Android SIM Unlock
Firstly, download the dr.fone – Android SIM Unlock software. Once it gets downloaded, install and launch the dr.fone program on your computer and then hit "SIM Unlock" tab from the main screen.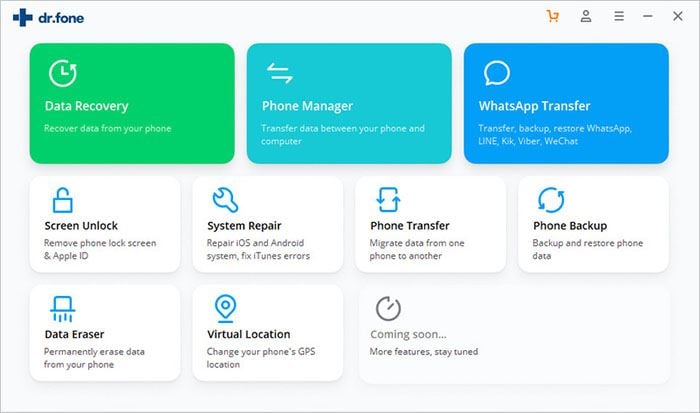 Step 2: Connect your device and enable USB Debugging
Now, make sure that you have USB Debugging enabled on your device or else the program will not be able to detect the device. Next, make a connection between your Samsung device and the computer via the USB cable. The program will now automatically detect your device, post which you are required to hit on "Next" button.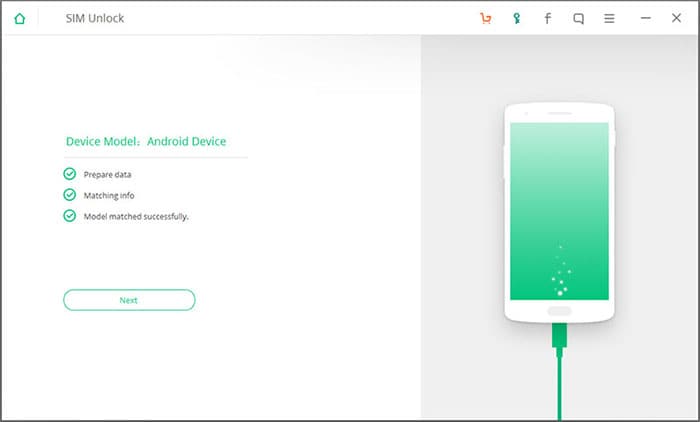 Step 3: Unlocking you Samsung Galaxy
Let's now understand how to unlock Samsung Galaxy without delaying any further.
For Samsung S2 – S4 and Note 1 – Note 3:
• Open the Phone dialer app on your Samsung phone and punch in "*#0808#" or "##3424#" or "*#9090#". This will open "USB Settings" or "Service/Diagnostic Mode" on your screen.
• Next, click on the option that says "DM+MODEM+ADB" or "UART[*]" or "CDMA MODEM" and hit the "Unlock" button.
• Post this, dr.fone – Android SIM Unlock program will initiate to unlock your device. Once the process is completed, you need to put your device back into the normal mode.
• Once again, open your phone dialer and type "*#0808#" or "##3424#" or "*#9090#" to launch the "Service/Diagnostic Mode". But this time, click on the option that says "MTP+ADB" or "USB[*]" or "PDA" from the menu. Lastly, hit on "Next" button to get your Android device back into the Normal mode. That's about it. You now have successfully unlocked your Samsung Galaxy smartphone.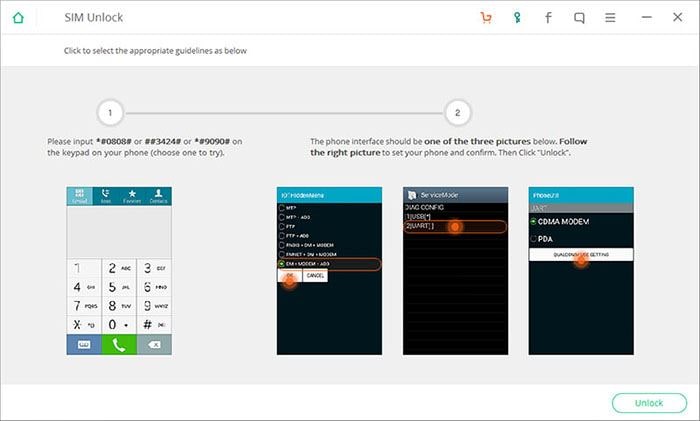 For Samsung S3 – S7 and other devices:
• For Samsung Galaxy S3 – S7 and other devices, root access is mandatory. If it has been rooted already follow the next step or if not, you can try dr.fone – Android Root to get your device rooted in no time and follow the below mentioned steps to unlock the Android SIM lock.
• Connect your Android device to your PC using USB cable and your device will be automatically detected by the program. Next, hit on the "Unlock" button from the next interface of the software to initiate the process. In a short while, your Android SIM lock will successfully be unlocked.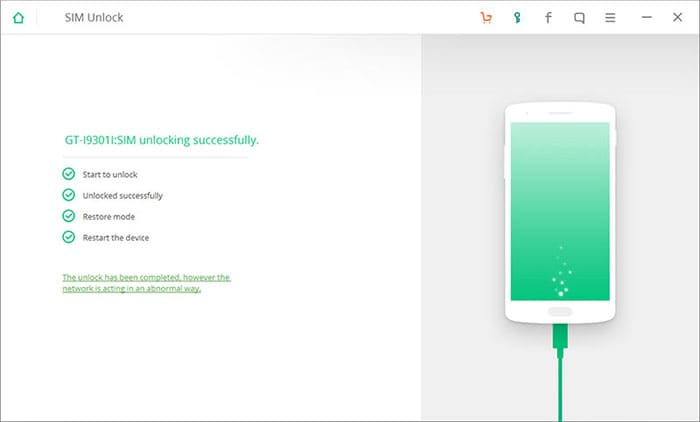 Part 2: How to Use Galaxsim Unlock App to Unlock Samsung Phones
Since, we have explored the know-how of the best Galaxsim Unlock Apk Alternative, i.e. dr.fone – Android SIM Unlock. It's now time to also get to know about how to unlock Samsung Galaxy via Galaxsim Unlock Apk.
Pre-requisites:
• Please make sure that your device has been rooted already or else the process may prove futile.
• Please ensure that your device has at least 50% or more battery level remaining before starting the procedure.
Step 1: First, head to the Google Play Store and install "GalaxSIM Unlock" app. Once the app is installed, launch it on your Android device.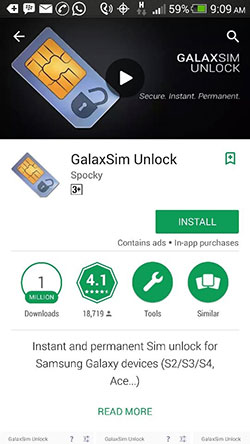 Step 2: It will then asks for super user privileges, make sure to grant the required permissions to the app by hitting "Allow Access" button on the pop-up window and go to the next step.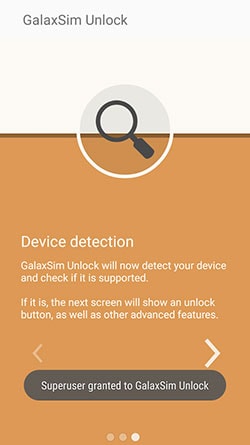 Step 3: Now, on the home screen interface of the Galaxsim unlock app, hit on the button that says "Unlock" to initiate the process. The process may take a while to complete but upon completion you'll be notified by the app.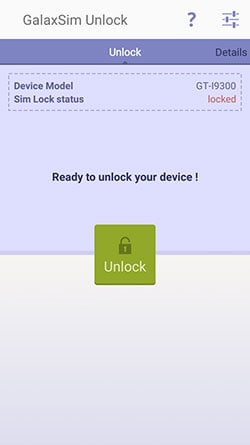 Step 4: Post completion of the process, power off your Android device and remove its SIM card. Now, insert the SIM card of the network you prefer and boot up your device. Your device has successfully been unlocked.