Repairit - Fix all levels of video corruption and all formats of video easily.
An easy-to-use video repair software for beginners and professionals.
Is your TikTok video not playing or lagging for no apparent reason? Worry not and read this article until the end to quickly fix this issue.
Having over 3 billion downloads, TikTok has quickly become one of the most popular entertainment platforms in the world. But lately, users are complaining about the TikTok video not playing issue, which can be frustrating. Before you get all worried, the good news is that fixing this problem is not as difficult as it may appear. We will talk you through the reasons behind this issue along with a step-by-step guide on how to resolve it once and for all.
Part 1. The Causes of MP4 Video Files Corrupted
It's not easy to pinpoint the exact reasons for videos not playing on TikTok. However, experts believe that the below factors are at play that triggers the issue in every case: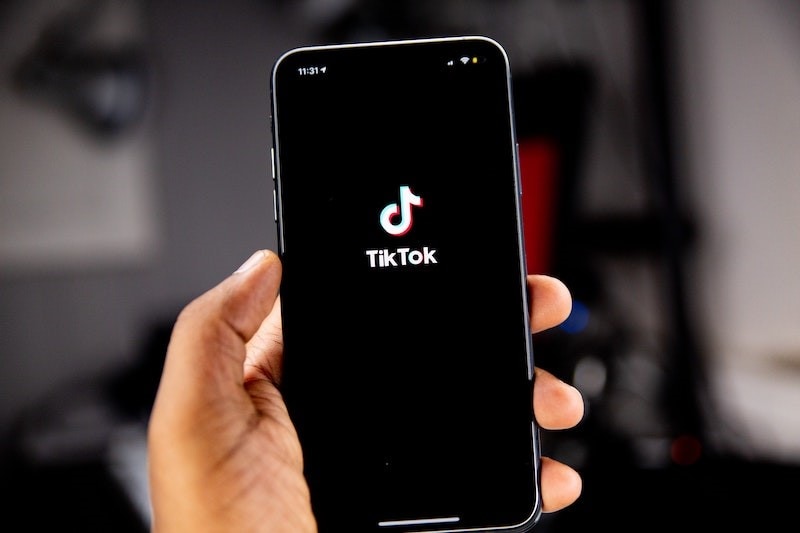 TikTok is a free app that requires a healthy internet connection to stream videos. A weak or unstable internet can lead to a lag in sound and video, or worse, the video doesn't play at all.
Every app on your smartphone stores cache as temporary files to load quickly whenever you use it. These files are prone to malware and getting corrupt or damaged, creating this issue in many ways.
Another common is glitches in the TikTok app itself.
Last but not least, the government in your country might have banned the app.
Part 2. Common Solutions to Fix "TikTok Video Not Playing" Issue.
No matter why you're facing this issue in the first place, the below methods will help you troubleshoot it in no time. Just implement them one by one, and hopefully, you'll get the job done.
1. Check the network connection
The most common cause of TikTok video not playing is a weak or unstable internet connection. So, the first thing you need to do is check the internet connectivity of your device.
The easiest way is to open the mobile browser and refresh the page. If it loads quickly, your internet is working fine, else connect to another Wi-Fi or use a mobile data connection and repeat the same procedure.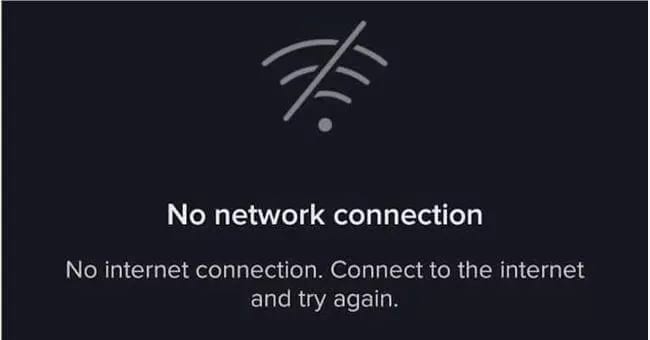 Hopefully, it will fix the issue of TikTok video lag. If not, then go to the next method.
2. Clear the caches and junk data
Sometimes, TikTok videos don't play because of junk files in the Cache data. You need to remove all cache files to get rid of this problem. To do that:
Step1:

Go to Settings, head to Apps > TikTok > Force Stop > Storage.
Step2:

Then, tap Clear Cache and restart your device .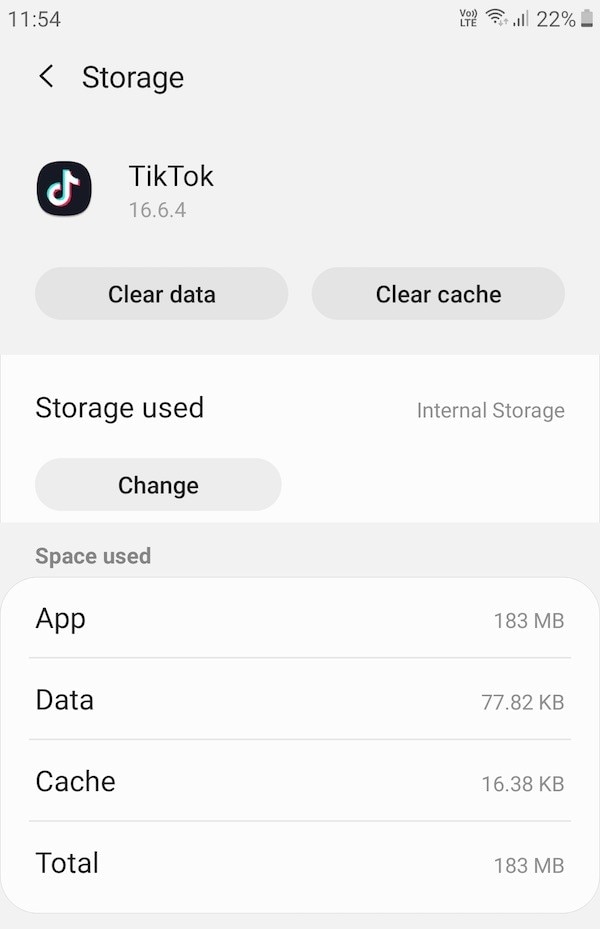 Note that the steps may vary for different mobile versions. Check the "clear cache" steps corresponding to your mobile performance on Google if the above procedure is not working for you.
3. Re-download the TikTok app
If there's any bug in the app, and many times, it is, you have no option but to manually delete the app and install it again on your smartphone. This method has worked for many users, and hopefully, it will work in this case as well.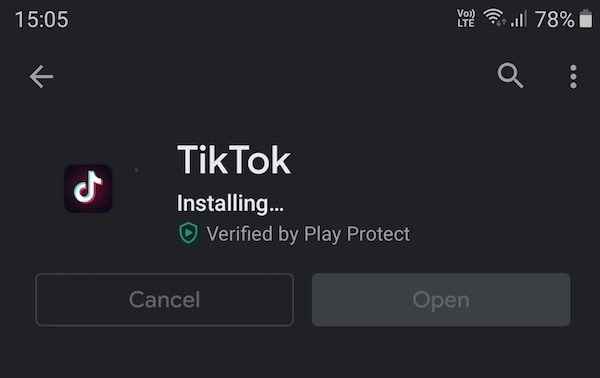 After you have the latest version of TikTok installed on your phone. If the issue persists, jump to the next solution.
4. Use a VPN
As mentioned earlier, TikTok may be banned in your particular country or region. The best way to circumvent this issue is by using a credible VPN. Luckily, you'll find tons of free VPNs on the internet that empower you to connect to a server outside your country and start playing the TikTok videos smoothly. Now, the VPN you choose to download depends on your preferences. Here is a list of the most popular VPNs in 2022.
NordVPN
Hotspot Shield
Express VPN
Proton VPN
CyberGhost
IPVanish
Private Internet Access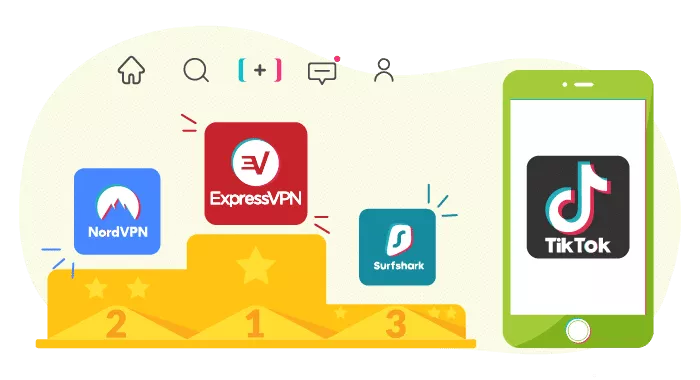 5. Check TikTok server status
If none of those mentioned above methods has fixed the TikTok videos not playing issue, try checking the TikTok server status. Often, the TikTok server is undergoing routine maintenance or crashes, which produces glitches in the app.
To fix this problem, navigate to the Down Detector Outage Map website and find out if other users are facing the same issue as yours.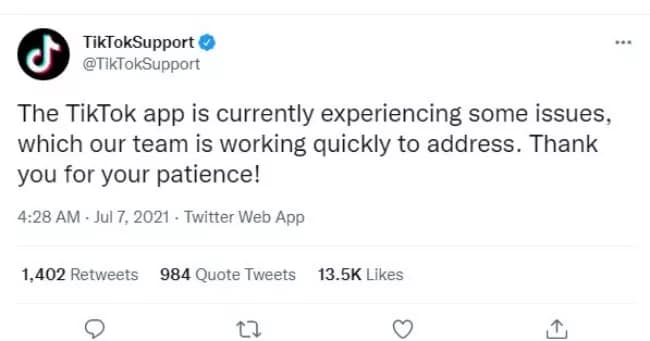 Part 3. Fix "TikTok Video Not Playing" Online for Free
Use Repairit Online Video Repair to repair the TikTok videos without any hassle. This method is a perfect choice for users who don't want to register or install any third-party add-ons to resolve this issue. It is specifically designed to allow entry-level users to fix TikTok videos not playing on iPhone issue instantly. Unlike other online repair tools, it automatically repairs your video once uploaded to give you a tension-free repairing process. Not to mention, this tool is completely free for all users.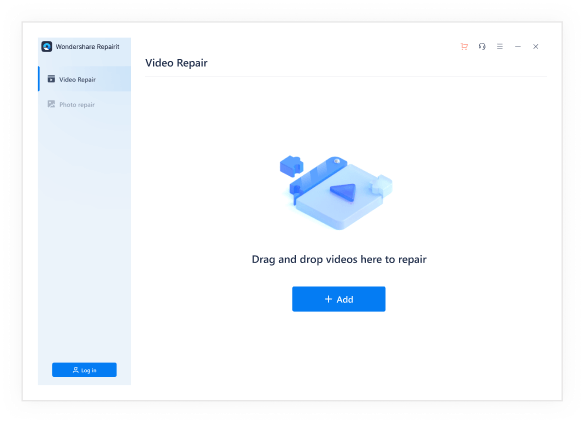 Step2:

Repairit Online will automatically start repairing it once the video is uploaded. Here, you can also preview the fixed video.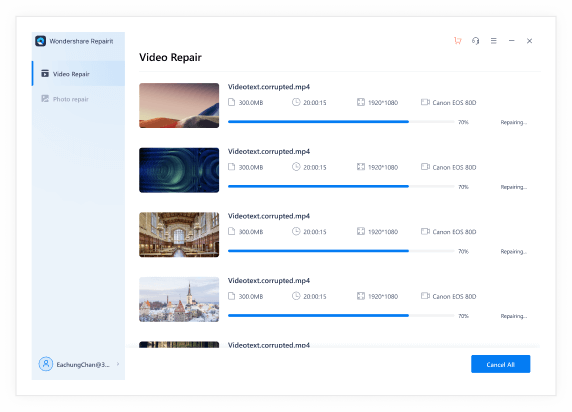 Step3:

When the repairing process finishes, preview the video and if you're satisfied with the result, just hit the "Save" button to download it on your PC.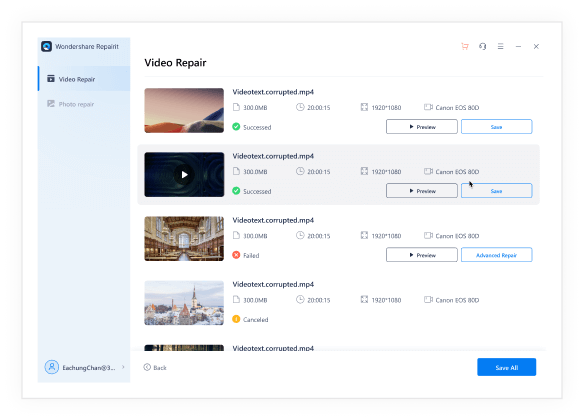 Note: As efficient and friendly as this tool is, Repairit online version is a handy choice for basic video repair. The online version supports just 3 video formats and can repair 10 video files per day. Also, the maximum size of a video shouldn't exceed 200MB. If you need to fix more video formats, or fix video with a larger size (over 200MB), please try Repairit for Desktop.
Pros
Supports popular video formats (MP4, MOV, 3GP, etc.) and videos shot on any device.
Full-automatic repair,upload a video file and you can download a repaired file in minutes. No need human intervention.
The utmost security technology, the file is transferred via a 2048-bit encrypted connection and it will be automatically deleted after 3 hours.
Cons
Repairit Online only supports 3 video formats and 10 video files repair daily.
The repaired video size cannot be larger than 200MB.
1 video to repair at a time and support 30s video segment for preview.
Part 4. Fix "TikTok Video Not Playing" With Professional Video Repair Tool
If you have downloaded the TikTok video on your phone or PC and it's still not playing, then you need a competent video repair tool to address this issue. Compared with the online version, Repairit for desktop has impeccable repairing capabilities, supports 10 video formats, and comes with a sleek interface, making it a go-to choice for beginners and professionals alike.
Even if the TikTok video is severely corrupted and cannot be repaired through common ways, Repairit takes just a few seconds to fix it using the Advanced Repair feature. On top of that, you can repair multiple TikTok videos in one go which saves a lot of time and energy. Repairit also gives you the option of previewing the repaired video before saving it.
Repair almost all levels of video corruption issues, including video blurry, flicker, choppy, no sound, sluggish display, display stuck, etc.
Repair corrupted/unplayable/unaccessible videos of various formats, such as MOV, MP4, M2TS, MKV, MTS, 3GP, AVI, FLV, MXF, and M4V. It even supports the latest INSV video format.
Support to repair videos shot and recorded on the mainstream video devices, including all leading camera brands such as Canon, Nikon, Sony, GoPro, DJI,etc. or mobile phone.
The "Advanced Repair" function can repair seriously damaged videos with high success rate.
Repair HD, 4K, and 8K videos with a very high success rate.
Step1:

Download and install Repairit on your PC/MAC, then choose "Video Repair" from the left tab.

Upload the cottupted videos to Repairit by clicking the "+Add" button, you can add various formats of videos and repair them in bulk by 1-click.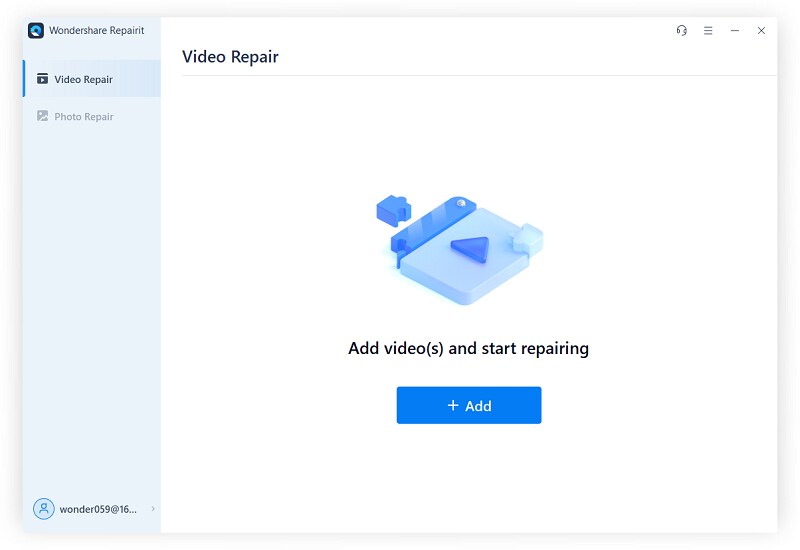 After add the damaged videos, Repairit will check the information of these videos and you can see the details on the below interface.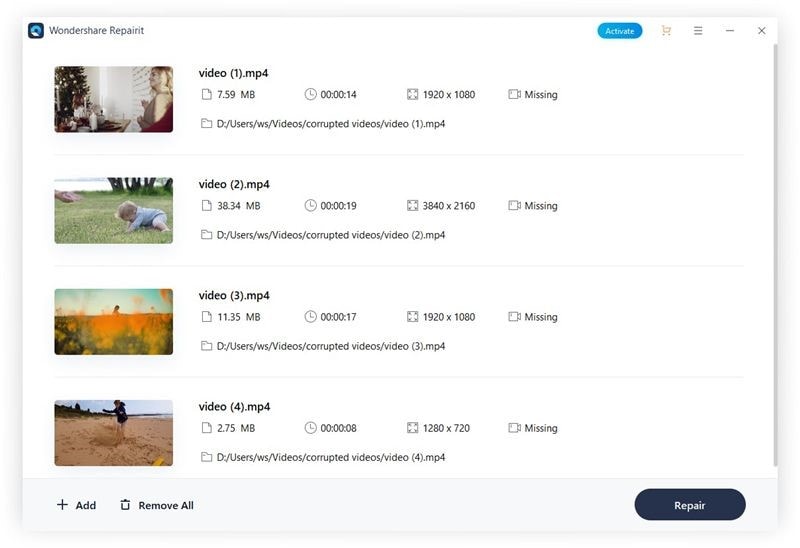 Step2:

Repair the corrupted videos.

By clicking the "Repair" button, Repairit will start the video repairing process, when the process finishes, Repairit will tell you the result.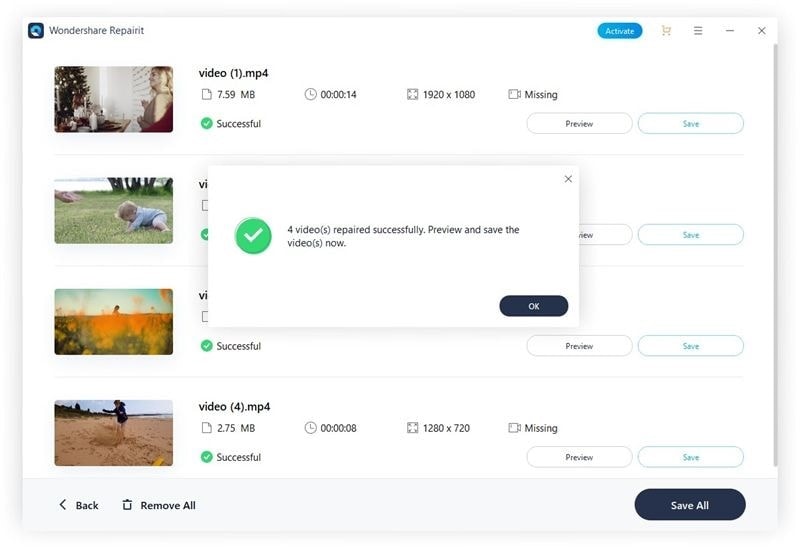 Step3:

Preview and save the repaired videos.

By clicking the "Preview" button, you can check the quality of the repaired video, if you're satisfied with the quality, please click the "Save" button to save it locally.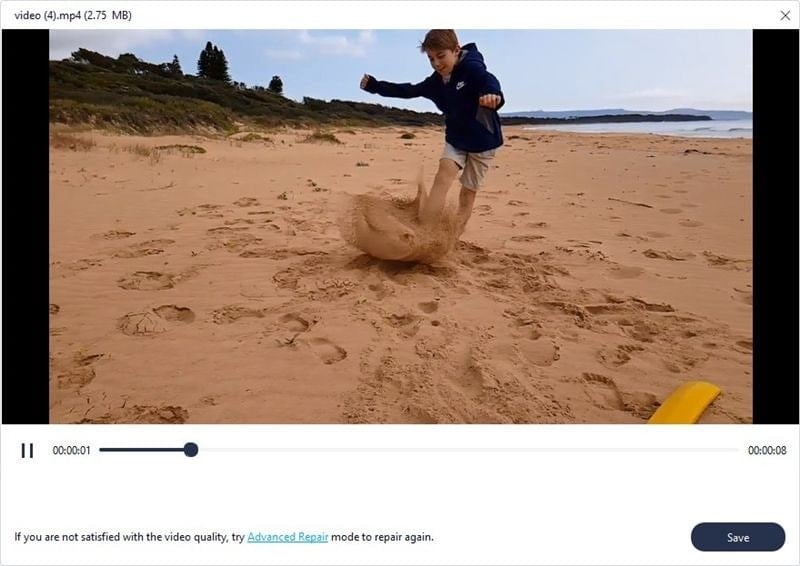 However, if the video is severely damaged or you are not satisfied with the quality of the repaired video, please choose "Advanced Repair" to make a higher level of video repairing. For those seriously damaged video that cannot be repaired by the above steps, please check the guide for "Advanced Video Repair" to make a more professional video repairing process.
Conclusion
To sum up, this article has provided a comprehensive guide on the TikTok video not playing problem. All the solutions we reviewed are tested and tried to help you easily solve this issue. If you have downloaded the TikTok videos on your device and these videos cannot play or have other problems, Repairit can help to fix your damaged videos effectively. This tool comes in both online and desktop versions and offers a click-through procedure to fix all levels of video corruption with ease.