Repairit - Fix all levels of video corruption and all formats of video easily.
An easy-to-use video repair software for beginners and professionals.
Are you looking for the best MP4 repair tool to fix your unplayable MP4 video files? Worry not and read this article to learn about several top-ranked tools to do this.
MP4 is the most popular video streaming format because of its lightweight and compatibility across all popular devices. But at times, these MP4 files get corrupt or damaged and become unplayable. If you're unable to play your favorite videos, this article is meant for you. Here, we will outline some top-ranked video repair tools you can use to repair mp4 file quickly and without losing the original quality. Please give it a read and let us know which tool meets your requirements.
Part 1. The Causes of MP4 Video Files Corrupted
Before reviewing the video file repairer, let us first understand why you're facing this issue in the first place. It's difficult to pinpoint the exact causes of MP4 corruption, but the experts believe that the below reasons are at play that you should know:
Viral attacks are a nightmare for any PC, and they can infect your MP4 videos on the hard drive. Good anti-virus software can help prevent rival or any other malware attack. Still, your videos are always prone to such attacks, particularly during the data transfer process using physical means such as USB, CDS, DVDs, SD cards, and so on.
Sometimes editing the Mp4 file damage it. A video experience changes internal architecture when you edit it. It can lead to file corruption due to missing information or changes that an MP4 player cannot read.
Converting a video file into other formats using unreliable software can corrupt it. The same goes for the incomplete conversion process.
Often, the non-tangible media lose crucial information due to unexpected interruptions in the power supply when playing a video. It limits the proper data transfer to the servers, thereby altering the results and damaging the MP4 file.
Part 2. How to Repair Corrupted MP4 Files Online?
Don't want to go through the hassle of downloading any third-party mp4 repair software on your PC? We still got you covered as Repairit Online is your perfect companion. This powerful tool offers a one-click automatic procedure to repair any corrupt or damaged MP4 file in just minutes, and it is for free.
Thanks to its advanced AI tech, Repairit makes it so simple to fix corrupted mp4 file no matter how severely damaged it is. On top of that, it supports all devices as well as deletes the file from its servers after 3 hours to ensure privacy.
Step1:

Head to the official website of Repairit online tool. Hit "Add" to load the corrupted video file into the program.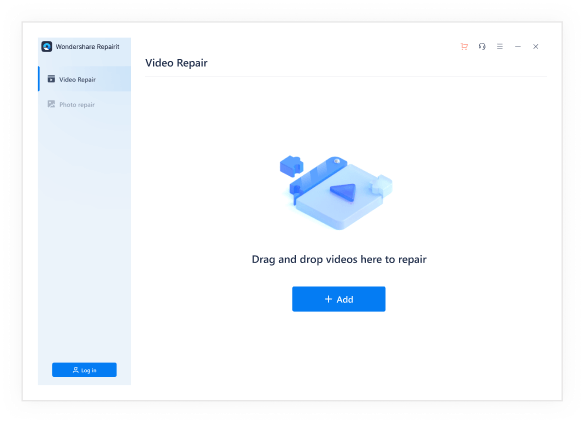 Step2:

After the video is uploaded, Repairit Online will automatically start repairing it.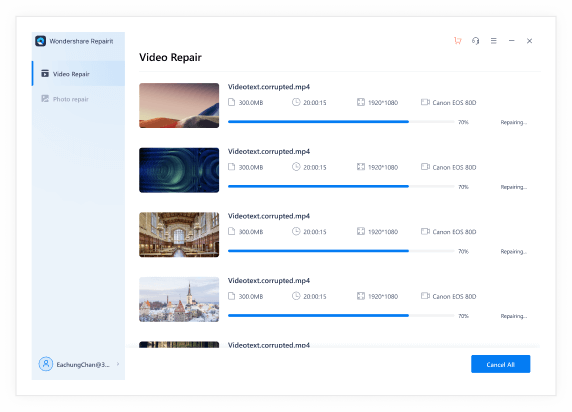 Step3:

After the repairing process finishes, preview the video and if you're satisfied with the result, just hit the "Save" button to download it on your PC.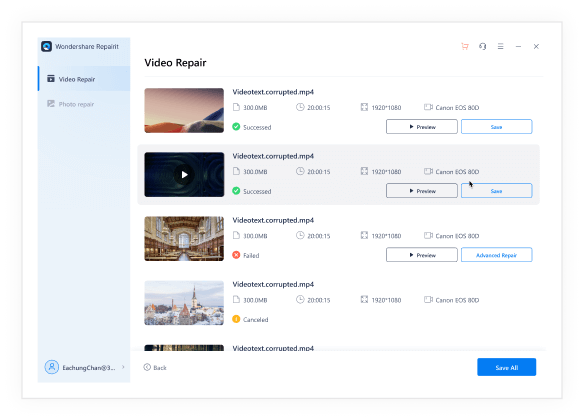 Pros
Supports popular video formats (MP4, MOV, 3GP, etc.) and videos shot on any device.
Full-automatic repair,upload a video file and you can download a repaired file in minutes. No need human intervention.
The utmost security technology, the file is transferred via a 2048-bit encrypted connection and it will be automatically deleted after 3 hours.
Cons
Repairit Online only supports 3 video formats and 10 video files repair daily.
The repaired video size cannot be larger than 200MB.
1 video to repair at a time and support 30s video segment for preview.
Part 3. Top 4 Video Repair Tools to Fix Corrupted MP4 Locally.
This section will discuss some professional-level desktop software and their key features to repair corrupted video.
1. Repairit for Desktop
When it comes to the best and most efficient mp4 fixer, Repairit stands out. It comes with a load of spectacular features together with a sleek interface to repair any damaged video with just a few clicks. Contrary to its competitors, Repairit works perfectly on PC and Mac as well as supports all popular video formats. Its professional and powerful restoration technology, friendly UI, blazing fast speed, batch conversion, and ability to preview in real-time make it a go-to- choice for users. Not to mention it can fix HD, 4k, and 8k videos seamlessly. What makes it so popular is its high success ratio and 24/7 professional support service that bode well with its reputation as the #1 video repair software in 2022.
Repair almost all levels of video corruption issues, including video blurry, flicker, choppy, no sound, sluggish display, display stuck, etc.
Repair corrupted/unplayable/unaccessible videos of various formats, such as MOV, MP4, M2TS, MKV, MTS, 3GP, AVI, FLV, MXF, and M4V. It even supports the latest INSV video format.
Support to repair videos shot and recorded on the mainstream video devices, including all leading camera brands such as Canon, Nikon, Sony, GoPro, DJI,etc. or mobile phone.
The "Advanced Repair" function can repair seriously damaged videos with high success rate.
Repair HD, 4K, and 8K videos with a very high success rate.
Step1:

Download Repairit on your PC/MAC, and choose "Video Repair".

Add or drag the cottupted videos on the main interface of Repairit, you can add various formats of videos and repair them in bulk by 1-click.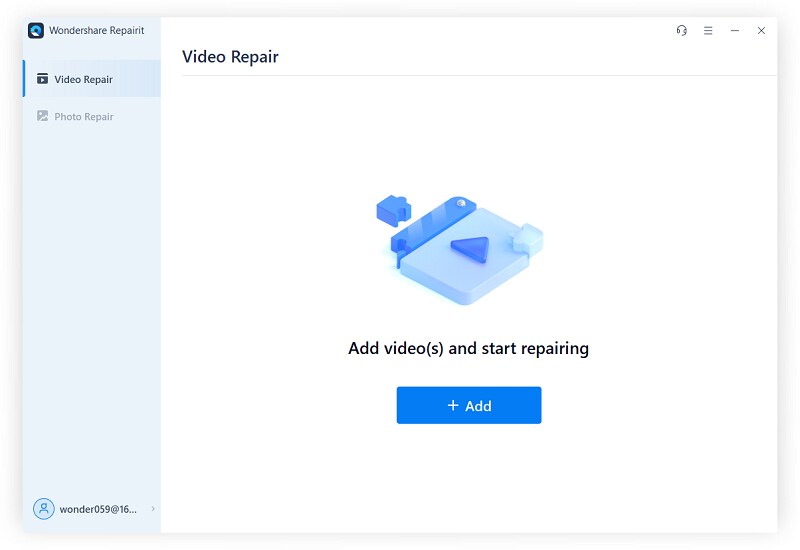 After add the damaged videos, Repairit will check their information and you can see the details on the below interface.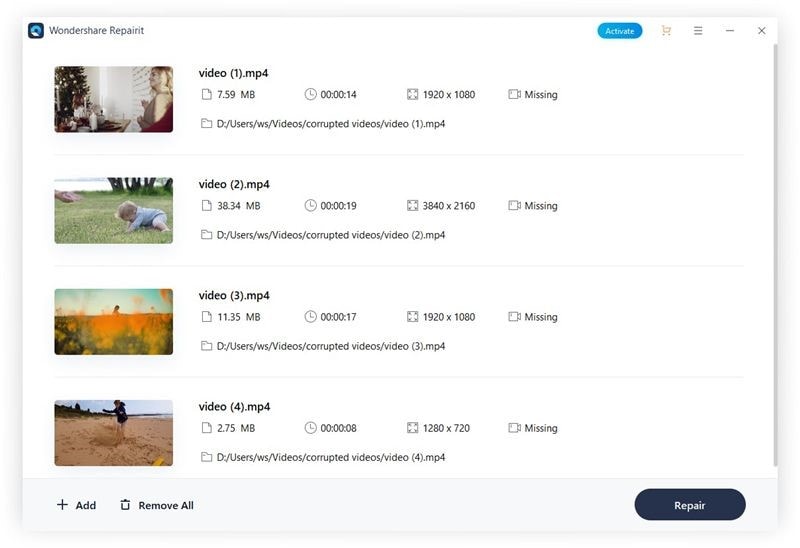 Step2:

Repair the corrupted videos.

By clicking the "Repair" button, Repairit will start the video repairing process, when the process finishes, Repairit will tell you the result.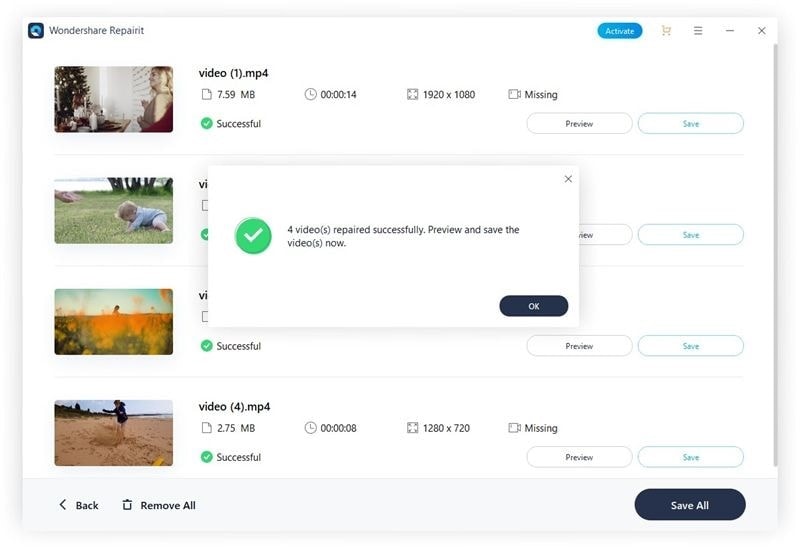 Step3:

Preview and save the repaired videos.

By clicking the "Preview" button, you can check the quality of the repaired video, if you're satisfied with the quality, please click the "Save" button to save it locally.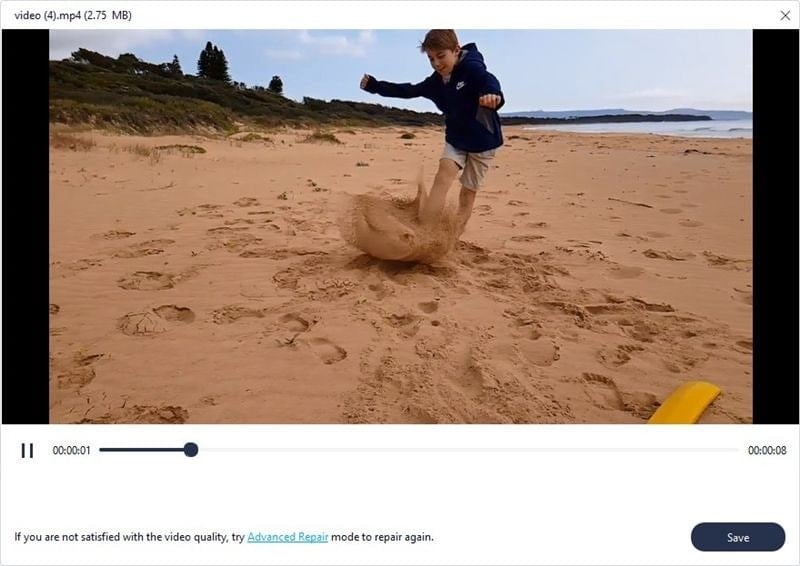 However, if the video is severely damaged or you are not satisfied with the quality of the repaired video, please choose "Advanced Repair" to make a higher level of video repairing. For those seriously damaged video that cannot be repaired by the above steps, please check the guide for "Advanced Video Repair" to make a more professional video repairing process.
2. Stellar Repair for Video
Stellar Repair for Video is ranked among the best corrupted video file repair software. It supports 17 video formats, including MP4 and works with both Windows and Mac. No matter why your video is not playing, this tool scans it and performs a deep repair to make it playable. Its other features allow users to edit, convert, transfer, and process video files quite intuitively.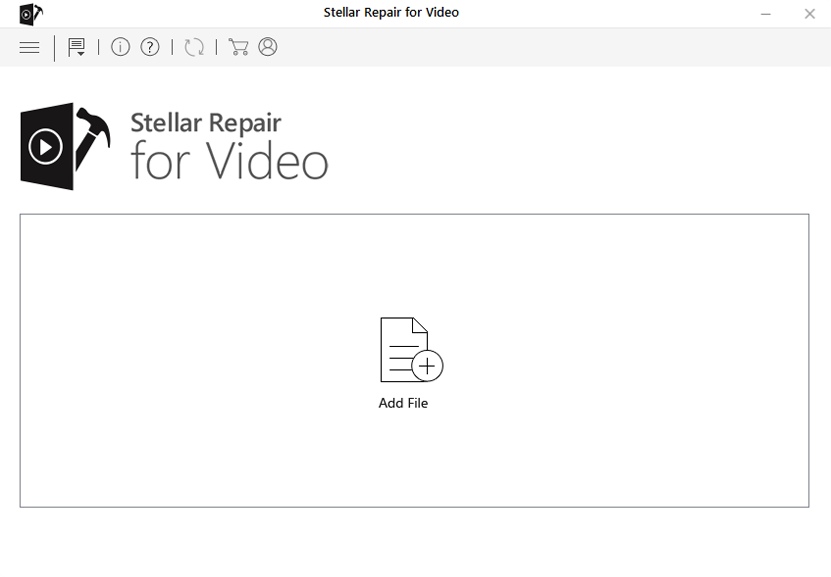 Fix many issues in your videos in simple steps.
Support the popular formats of video.
Provide an advanced mode to repair severely damaged files.
Batch repair.
3. Remo Video Repair
Remo Video Repair is a powerful MP4 fixer that can repair damaged video clips effortlessly. Please don't get confused about its simple interface. It can repair tons of issues in your videos stored on any device, be it your computer, HDD, SD card, or memory card.
It offers a demo version, but users have to buy the premium package, priced at $99.97, to access all its features. Many users complain of its excessive or unjustified price tag given its limited file format support and non-availability of batch repair.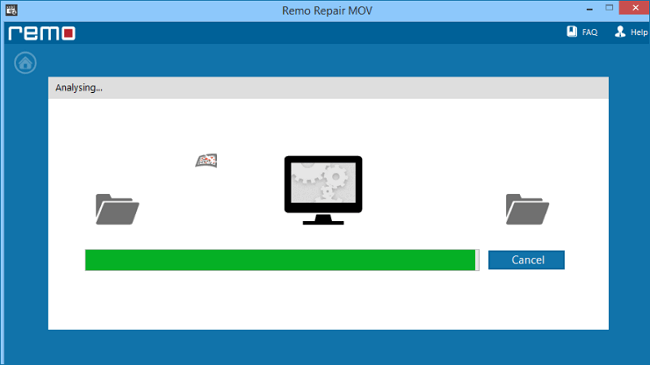 Fix corrupted or damaged videos quite quickly.
Work on videos taken from cameras, smartphones, and drones.
Offer a free demo.
4. Yodot MOV Repair
Yodot MOV Repair comes with a simple interface that empowers users to fix the damaged MP4 and MOV videos. Aside from that, it can easily handle HD videos, supports videos on all devices, and delivers a quality output file. This tool is ideal for entry-level users due to its clean and easy-to-use interface, you get the trial version before buying the premium package.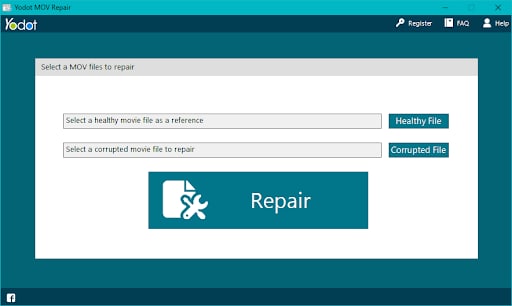 Repair truncated MP4 files.
Fix MP4 videos taken from high-quality cameras and drones.
Preview the repaired videos before saving them.
Conclusion
To sum up, this article has walked you through how to fix corrupted video files without compromising the quality. You can rely on any of the software mentioned above to get the job done but as far as our recommendation goes, use Repairit to fix your damaged videos effectively. This tool comes in both online and desktop versions and offers a click-through procedure to fix all levels of video corruption with ease.