MacBook constantly brings new updates and components that increase its security. Through the constant developments, the chances to exploit or hack MacBooks have reduced. One such big component is the T2 security chip. They have made a positive impact on the security of the MacBooks and their functionality.
Does my Mac have a T2 chip? Many users think this question as T2 chips can bring several benefits along with them. In this article, you can learn about T2 security chips and an easy way to identify them on your device.
Part 1: What is a T2 Chip?
To enhance the performance of macOS devices, Apple introduced a game-changing second-generation component called T2 security chips. If you are thinking of buying a new MacBook, you must consider the devices that support T2 chips. The reason lies in their advanced boot security functions. Alongside, their capability to store encrypted data with extra features is commendable.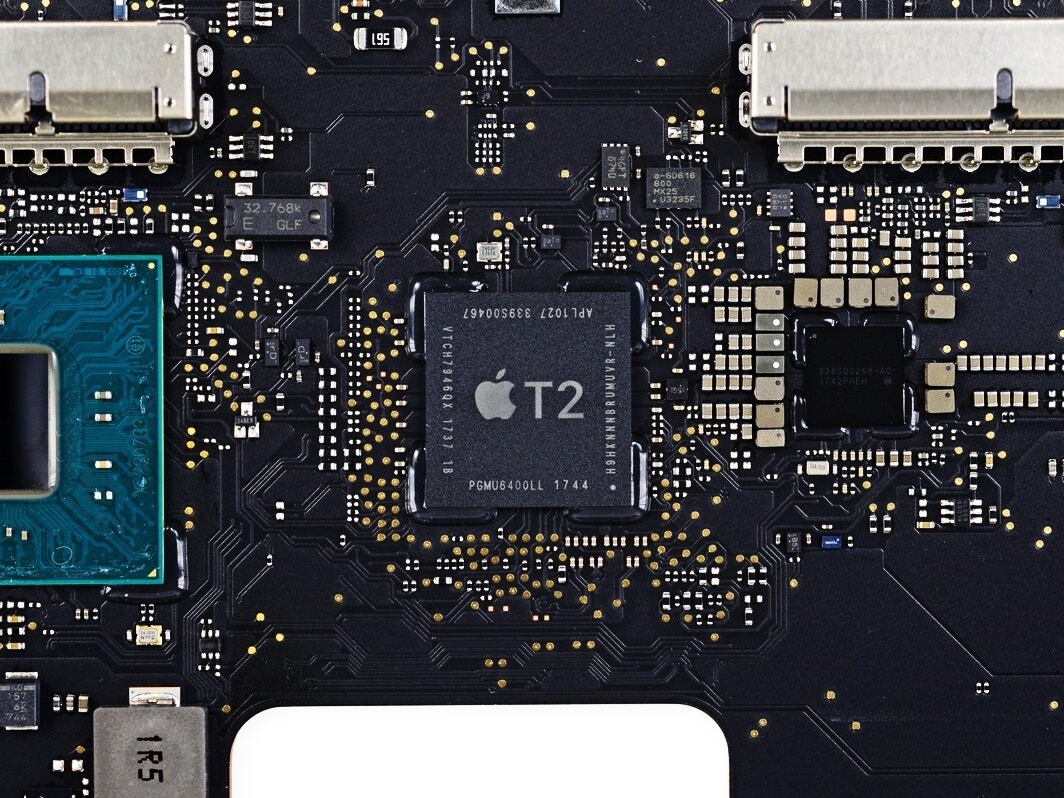 The T2 chip is a custom-designed silicon piece that is built through hardware controllers. Its functionality is not restricted to advancing the security level of Mac devices. It also generates a huge impact on the performance of features such as image processing, Touch ID functions, and better signals.
Part 2: How Does a T2 Chip Elevate Your Security?
T2 security chips are a great addition to the reliability of macOS devices. In this part, you can learn how Macs with T2 chips can elevate their security and functionality to a great level.
1. Secure Boot
In Mac's boot process, T2 chips play a significant role in keeping the whole process safe and secure. The components like firmware and kernel extensions involved in the boot process are verified by Apple through these security chips. Doing so reduces the chances of the hacker injecting malicious code during the boot process that can hijack your Mac device.
Moreover, macOS devices with T2 chips include a "Startup Security Utility" through which the users can control troubleshooting settings for the internal drive problems. To execute a booting process in the default settings, the user cannot use an external drive for this process. However, with the startup security utility, users can control the settings easily, which makes the booting secure and safe.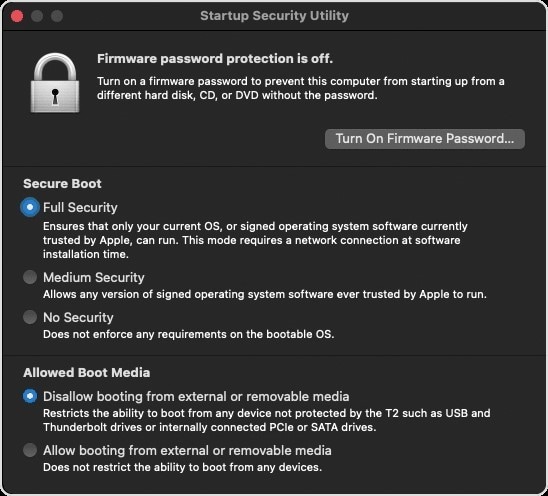 2. Encrypted Storage
T2 chips use the same technology as FileVault for encrypting and decrypting the data on the internal SSD. The encrypted storage of the T2 chip brings numerous advantages, such as the data cannot be decrypted without a password. It also works efficiently in managing the failed attempts made to decrypt the data. Users can make 14 tries without delays, but as a result of the failed attempts, they have to face long delays between the 15 to 30 attempts.
After 220 failed attempts from different approaches, the T2 security chips will deny proceeding further. It indicates that any unauthorized access won't be able to decrypt your data without entering the correct password.
3. Touch ID
Touch ID data security has also been enhanced through T2 chips. Users who don't want to enter the password on their MacBook repeatedly can use Touch ID to log in. Through their fingerprint, Touch ID sensors function with the help of T2 chips. However, if you have restarted your device or turned it on, you need to enter the valid password.
Moreover, if you have not used your MacBook for more than 48 hours, you would be required to log in with the password, not through Touch ID. Also, if the user has not entered the password in the past 156 hours for once, the system will ask for the password. Or, if you had made five failed attempts with the fingerprint, you would be required to enter the password to log in.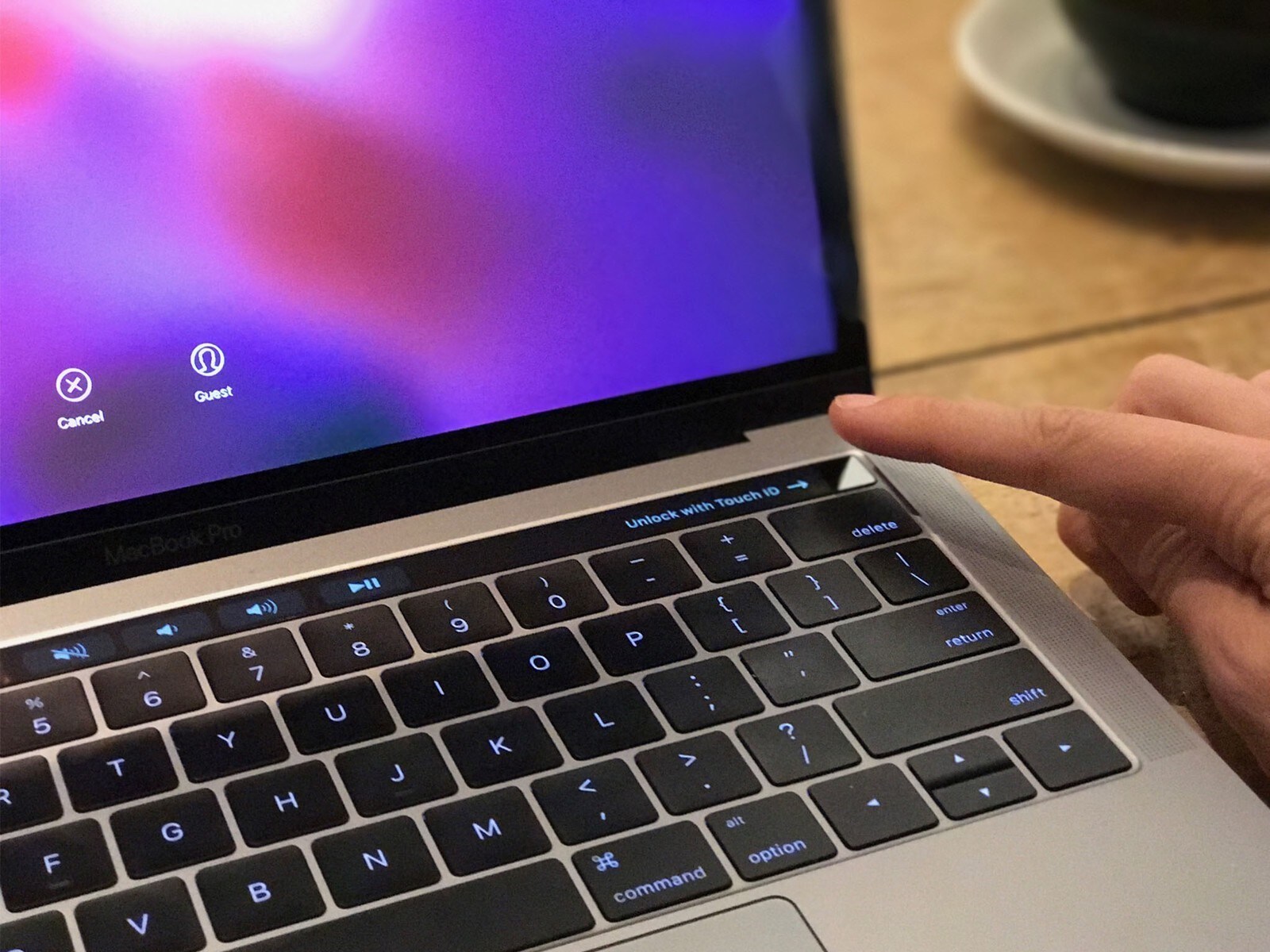 4. Mic Drop
This function is not directly linked with T2 chips, but the macOS devices supported by T2 chip comes with an additional feature. This feature allows the hardware disconnect of the microphone whenever the user closes the lid of the laptop. Through this function, any software on your computer won't be able to turn on the mic for eavesdropping on you. Also, if you are on FaceTime with anyone, the microphone will be turned off the second you would close the laptop's lid.
Part 3: Mac Models with Apple T2 Security Chip
Do you want to know which Macs have a T2 chip? In this section, you can check the devices that support T2 security chips smoothly:
iMac (Retina 5K, 27-inch, 2020)
iMac Pro
Mac Pro (2019)
Mac Pro (Rack, 2019)
Mac mini (2018)
MacBook Air (Retina, 13-inch, 2020)
MacBook Air (Retina, 13-inch, 2019)
MacBook Air (Retina, 13-inch, 2018)
MacBook Pro (13-inch, 2020, Two Thunderbolt 3 ports)
MacBook Pro (13-inch, 2020, Four Thunderbolt 3 ports)
MacBook Pro (16-inch, 2019)
MacBook Pro (13-inch, 2019, Two Thunderbolt 3 ports)
MacBook Pro (15-inch, 2019)
MacBook Pro (13-inch, 2019, Four Thunderbolt 3 ports)
MacBook Pro (15-inch, 2018)
MacBook Pro (13-inch, 2018, Four Thunderbolt 3 ports)
Part 4: How to Identify Mac Models with Apple T2 Chip?
If you are thinking, does my Mac have a T2 chip? This section will offer you simple steps through which you can identify T2 chips on your system:
Step 1.

Start by clicking on the "Apple" icon displayed on your MacBook.

From there, tap on "About Mac".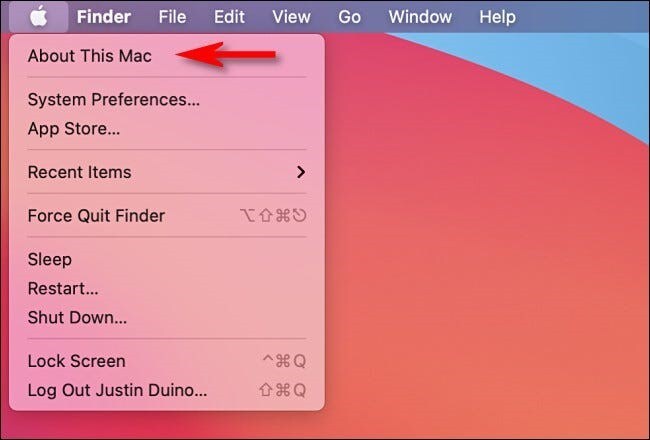 Step 2.

Now click on "System Report" and then choose "Controller".

If your MacBook has a T2 security chip, you can see its description on your screen.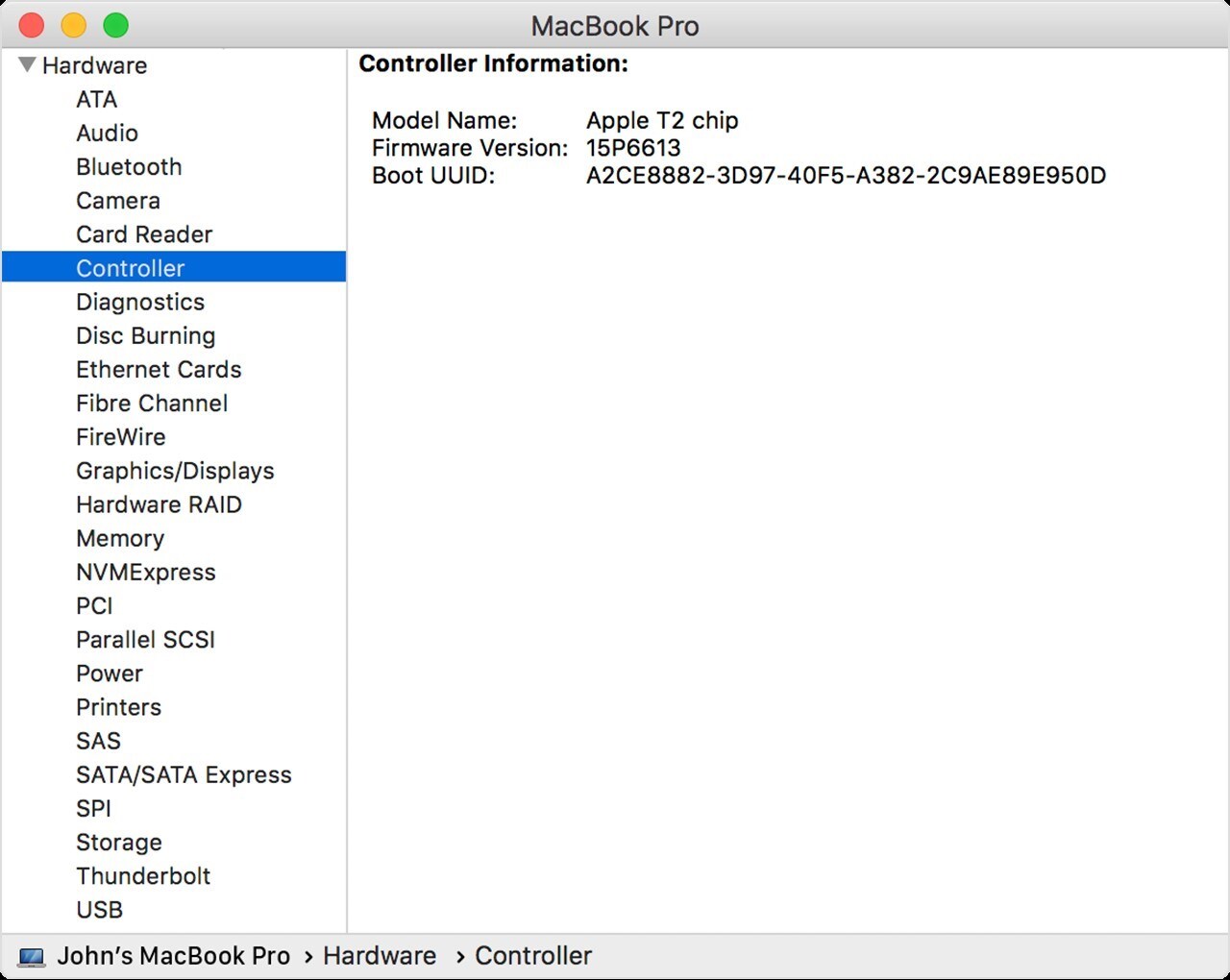 Conclusion
T2 chips are a great component that increases the reliability of MacBook devices. It not only prevents your system from hackers but also optimizes the overall performance of the computer. This article will help you to learn about Macs with T2 chips and has also mentioned the steps to identify them in your macOS systems.