Recoverit - Video Repair
Best Video Repair Tool
Provide the best solution in handling corrupted or not playing videos
Support 20+ different devices and 10 different file types
Repair videos for Windows and Mac OS
Awesome Features that We Have
Recoverit - Video Repair is one such platform that provides you the best solution in handling corrupted or not playing videos. It can repair MP4, MOV, 3GP, AVI, MKV, MTS, M4V, M2TS and FLV video types and support 20+ camera brand types.
Repair Videos from Any Devices
It can repair videos from various storage devices, like camera, SD card, hard drive, USB drive, etc.
Fix Various Corruption Issues
This video repair tool can fix corrupted, choppy, frozen, blur, jerky, grainy, truncated videos and more.
Fix Different Video Format
It can fix MP4, M4V, AVI, 3GP, MOV, MKV, ASF, FLV, MXF, WMV, SWF, RM(RMVB), MPG and more.
Preview Videos Before Saving
Let you preview all the repaired video files before getting them saved on desired locations.
Repair Unlimited Videos
There is no limitation on either video size and amount of video files for Recoverit - Video Repair.
No Compromise on Quality
It will not compromise the integrity, quality of the video, and provide Full HD and 4K resolution videos.
Repair Videos in Different Symptoms
Recoverit - Video Repair can fix videos due to the following causes:
Videos have no sound
Videos black screen
Video file system corruption
Grainy/blurry/pixelated videos
Flickering in videos
Video playback interruptted
Videos have audio only
Audio video sync problems
Video errors like "video not playing"
Frozen videos
Choppy or jerky video playback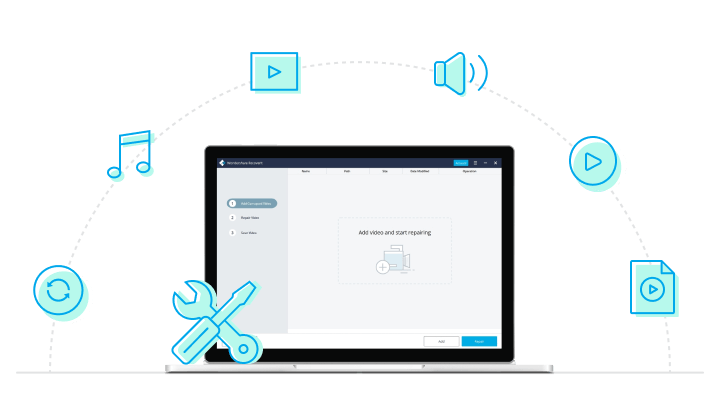 Support All Kinds of Camera Types
Recoverit - Video Repair can fix video shots with all common camera brands, Android smartphones / tablets, iPhones & iPads
DSLR Cameras:
Sony, Canon, Nikon
Action Cameras:
GoPro, Osmo
Digital Cameras:
Fujifilm, Panasonic
Drone Camera:
Dji
Smart Phone:
Apple, Samsung, Huawei, OnePlus, Pixel, Nokia, Motorola
CCTV Cameras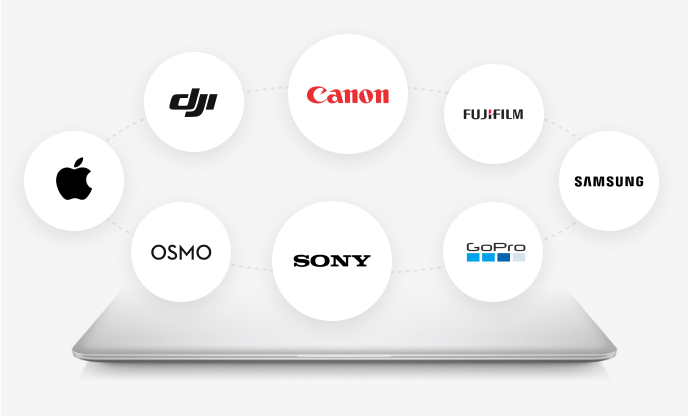 Walkthrough the Easy Process
Choose Corrupted Video Repair
Choose Corrupted Video Repair to start the repairing process.
Repair Video
Import the video you want to repair and click the Repair button.
Preview and Save Video
Preview the repaired videos and save them at the desired location
More Details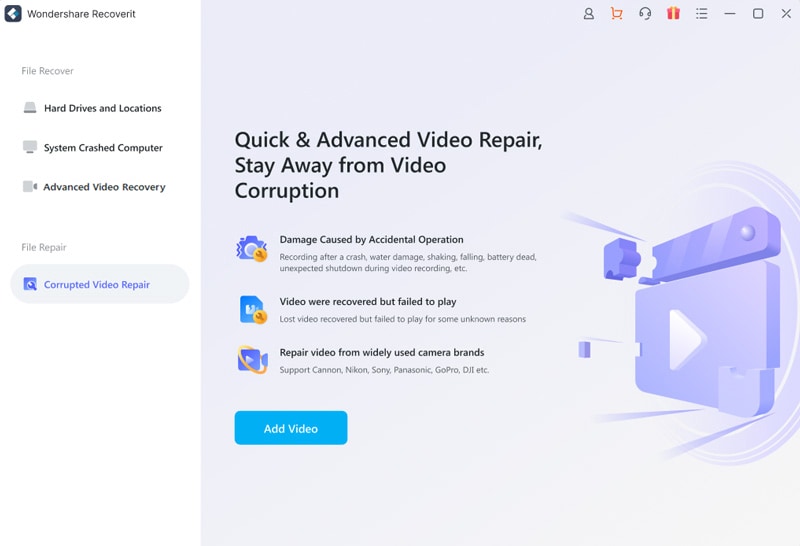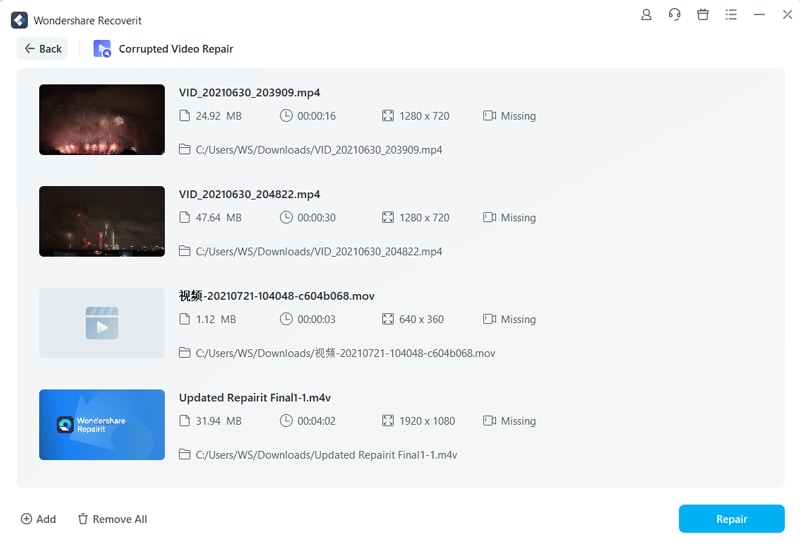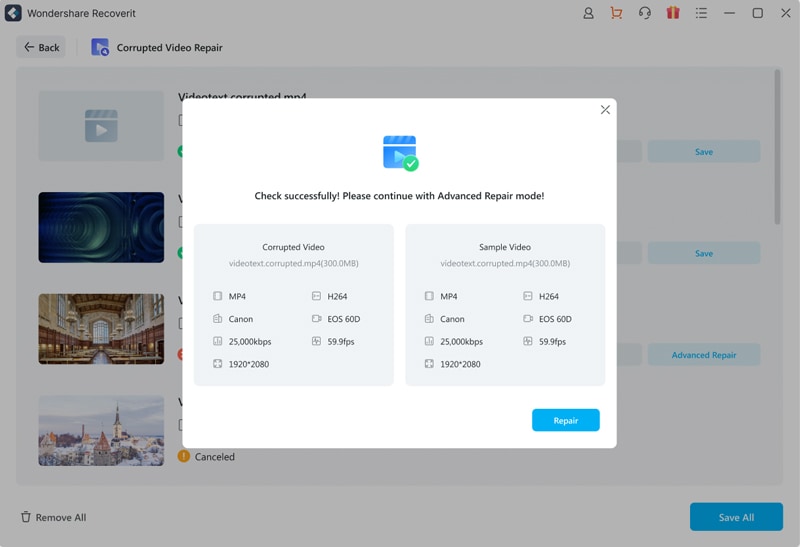 What Else Can Recoverit Do
Recover 1000+ Types of File Types From Different Devices
Recover Video
Recover Image
Recover Audio
Recover Documents
Recover Email
Other Files
Detailed Tech Specification
Supported Systems
Windows OS:
Windows 10 / 8.1 / 8 / 7 / Vista / XP
Mac OS:
MacOS X 10.15(Catalina),10.14(Mojave), 10.13(High Sierra), 10.12(Sierra), 10.11, 10.10, 10.9
Trusted by Millions of users
this is the most recommended app. It helped me getting rid of that annoying black screen.

Charles
2017-07-05 05:47:15
my iPhone used to get stuck while updating to iOS 10.4, this tool repaired the problem and I got the latest version now!

Casandra
2017-07-20 11:43:33
Recommended! My frozen phone has been successfully recovered with the help of this tool. Thanks a ton!

Mia
2017-06-27 11:07:25
I was so discouraged when my iPhone stuck in black screen of death. But then came iskysoft. Thanks so much.

Maggie
2017-06-21 12:03:12
Using this software, the system recovery is done faster as compared to any of the softwares.

Rojas
2017-06-19 05:00:32
My iOS system failed and could not be recovered in spite of so many efforts. This software recovered the decvide quickly.

Rosh
2017-06-01 07:45:10
Data Recovery Tips & Tricks