"Windows Live Mail disappeared in Windows 10/8/7, is it possible to recover Windows Live Mail emails?"
- a question from Quora
Windows Live Mail is a famous email application because of its neat and friendly user interface and functionality. However, your email folders can get lost anytime without any reminder. This can happen after an update to either the windows or the Windows Live Mail application. It can also happen after accidentally deleting any one email folder. The lost email folders become inaccessible and this will result lots of troubles to your work and life especially if you heavily depend on Windows Live Mail for your daily email communications. Thus, in order to ensure never losing crucial info in your Windows Live Mail, you'd better to know how to recover deleted emails from Windows Live Mail.
Yeah, just like what you've seen, you can get deleted Windows Live Mail back once you get the right solution, that's why we write this post here. Keep reading this article and you'll get 3 different ways to recover deleted emails in Windows Live Mail. Now, you can go to the right section as follows:
Part 1. The Common Way to Recover Lost Emails from Windows Live Mail
Different methods have been used to recover and restore lost email folders. Not all of them have been effective to a common person who just needs to recover his/her email folders. Our research shows that the most common and effective way of recovering email folders is by restoring them using Compact View. The compact view feature allows you to access the list of all the email folders within the Windows Live Mail application on your computer. This enables you to choose the missing folders and restore them.
Step 1. Opening the Windows Live Mail program on your computer. Once on the task bar menu, click on View and then select Compact View.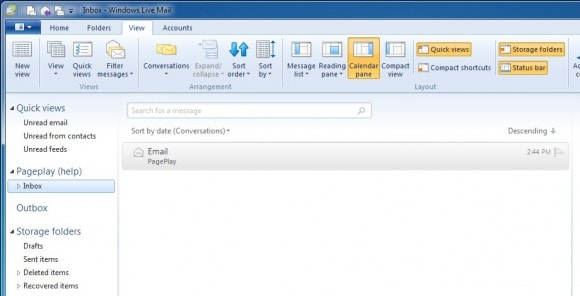 This action is meant to collapse all the windows live mail folders. A green sign in form of a plus symbol will then appear under them. Clicking on the green sign opens a dialog box that lists all the folders within the Windows Live Mail program on your computer. This includes those folders that may have been lost and needs to be restored.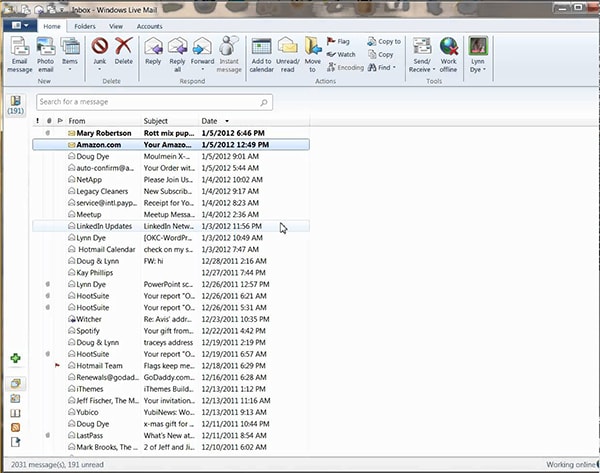 Step 2. The second step will involve selecting those folders that need to be restored. There is a check box located next to each folder. Select the check box and then click OK once you are done.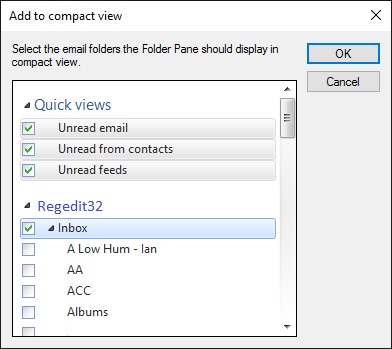 Step 3. The third step will involve checking to ensure that your folders have been restored to where they were before they got lost. In this step, click the view tab on the task bar and then click on the compact view. You should be able to see the email folders that you thought had been lost.
---
Part 2. How to Recover Windows Live Mail Emails from the Default Directory
This method involves restoring all the lost folders directly from where they are stored using an import tool. To achieve this, you need to follow the following steps:
Step 1. Open the Run application by holding the Windows Key and then press the R key on the keyboard. A small window such as the one in screenshot 4 below will appear.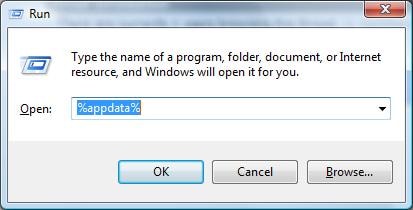 Step 2. Type %appdata% in the search box next to open dialog within the small Run window. Click OK to open a new window. Depending on your windows configuration, this will either be a roaming or a local folder within the AppData folder.
For the roaming window, navigate to C:\Users\username\AppData\Roaming\Microsoft\Windows Live Mail, to open the Windows Live Mail folder.
If it is a local folder, navigate to C:\Users\username\AppData\Local\Microsoft\Windows Live Mail, to open it.
Step 3. In the resultant Windows Live Mail folder, you should be able to see all the email folders. Copy everything within the folder and create a new desktop folder where you can paste them. Give the new folder a name as this is going to serve as your backup. This backup is meant to safeguard the existing files from being corrupted or being messed up in the subsequent steps of the recovery process.

Step 4. Open the Windows Live Mail account and go to the file menu located at the top left corner of your screen. Click to open it. Scroll to the import messages option within the file menu. Click on it and select the same file format as that which you have used in the Windows Live Mail backup folder. If you are restoring from the backup folder, select your Windows Live Mail option and then click on the next button. Browse to locate your backup folder, select it and then click next. Depending on the size of your files, the restoration process may take some time. Wait until the process is completed. Once you get a message confirming successful restoration of your folders, click on the Finish button. Check the left pane of your storage folders or where they were imported to ensure that all the restored folders are visible.
---
Part 3. All-in-one Solution: How to Recover Lost or Deleted Emails from Windows Live Mail or Other Mails Easily?
Recoverit (IS) for Mac (or Recoverit (IS) is the fastest, easiest and safest software that can be used to recover your lost emails from Windows Live Mail, Gmail, Outlook, Yahoo, Hotmail, etc. The loss of your emails may come as a result of various reasons like accidental deletion, improper operation, formatting and virus infection, you can retrieve lost emails from these situations with this powerful Email Recovery as easy as 1-2-3.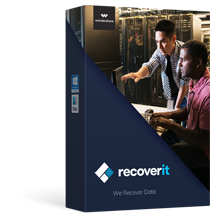 Why Use Recoverit Email Recovery to Recover Deleted Emails from Windows Live Mail?
Easy to use interface - the user interface for this software is extremely simple to help you solve data loss issues quickly.
Powerful recovery abilities - the software gives you three simple steps to solve your data recovery issues painlessly. It not only recovers emails, but also retrieve lost photos, videos, audio, documents, etc. from various disks as you like.
Risk free recovery - being a read-only program, it will only scan the drives without changing or removing anything.
2,556,328 people have downloaded it
Step-by-Step Guide to Recover Lost or Deleted Emails from Windows Live Mail
Step 1. Select File Type
Install the Recoverit (IS) software and choose "Email" as the file type you want to recover.
Step 2. Scan Your Device
Choose the locations that you would want the software to scan for the lost emails and press the "Start" button.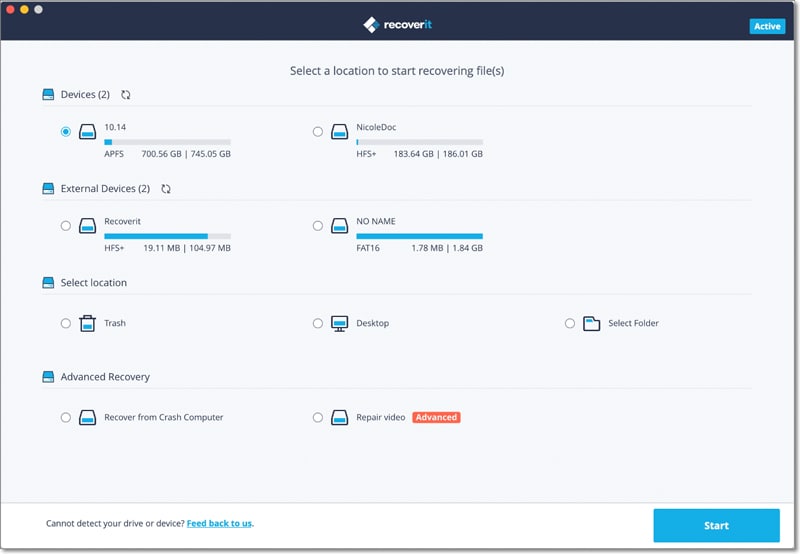 Step 3. Recover Lost or Deleted Emails
The list of recoverable emails will be displayed by the program. You can check the content from the tree view and the mark those emails you wish to recover before pressing the "Recover" button.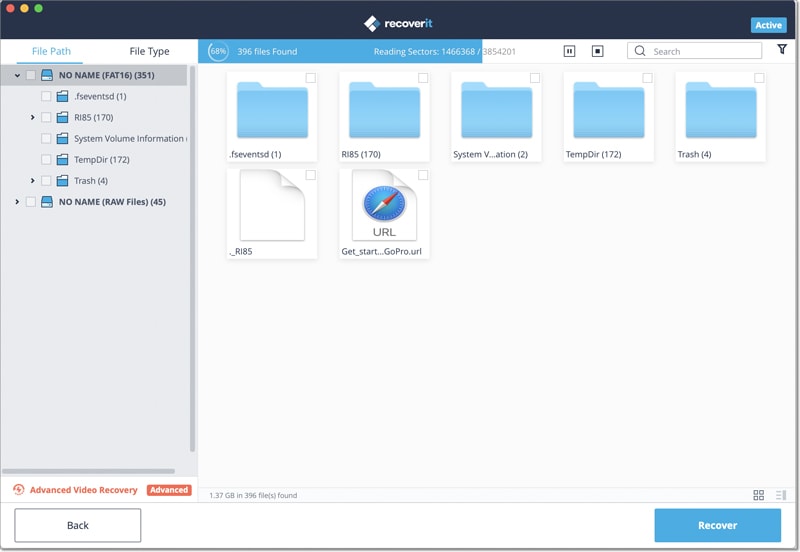 Alternative: Deep Scan
You can do a deep scan just in case the scanning did not return any results. You follow steps 2 and 3 above to recover the desired emails.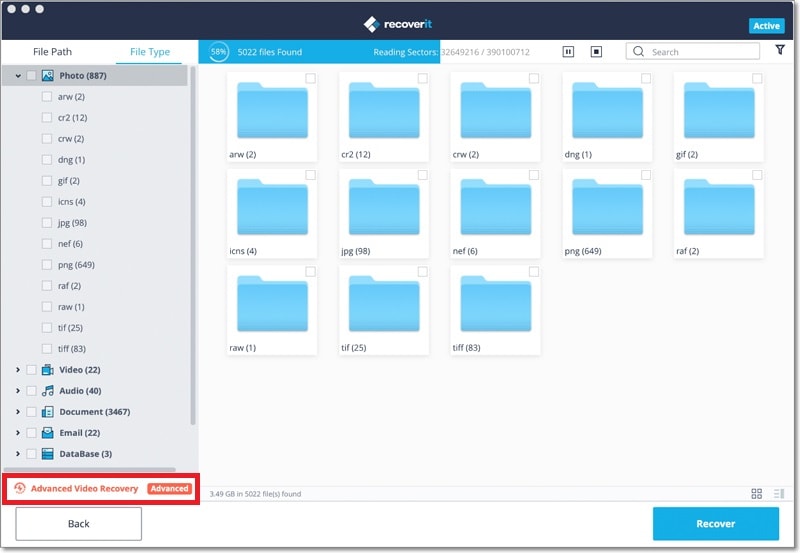 Conclusion:
If you're looking for a simple yet direct way to deal with all kinds of data losing issues on Windows or Mac computer, then Recoverit (IS) or Data Recovery for Mac could be a nice option for you. And its powerful recovery ability and higher success rate will help you get back your needed files at seconds. However, if you only need to recover deleted Windows Live mail emails, you can take the first two solutions for a trial. If it is not working, don't hesitate to try Recoverit (IS) software immediately.