iOS 9 is soon to be released and the beta version has already been rolled out. As per the reports from the developers at Apple, one can find that iOS 9 is all about improving the current operating system rather than coming up with something dynamically new. As per the news from official sources, Apple has brought in significant changes in the iOS 9 built-in apps and services. Siri will be a lot more responsive with much more intelligent features and even proactive suggestions too. Let us take a look at how the built in apps have been changed for iOS 9.
1. News
A new app has been added to your home screen as you no longer need to shuffle in between multiple apps for the sake of getting hold of the top news which is trending all over the world. Newsstand by Apple has been replaced with News.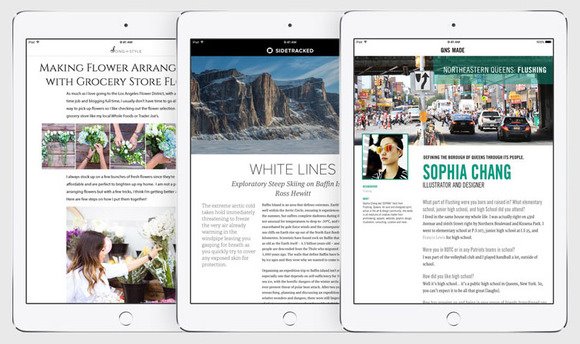 Apple has added the News app on your home screen itself. This app will collect stories from a plethora of different sources and this procurement is done on the basis of topics which you are interested in. You have the option of adding your favorite news sources and publications and choose categories like news, fashion, entertainment and more. You can easily share the articles with your friends and even save them so that you can read it offline. Some of the top publications which have partnered with News are as follows.
Time
Vogue
Wired
Cosmo
ESPN
CNN
The New York Times
2. Notes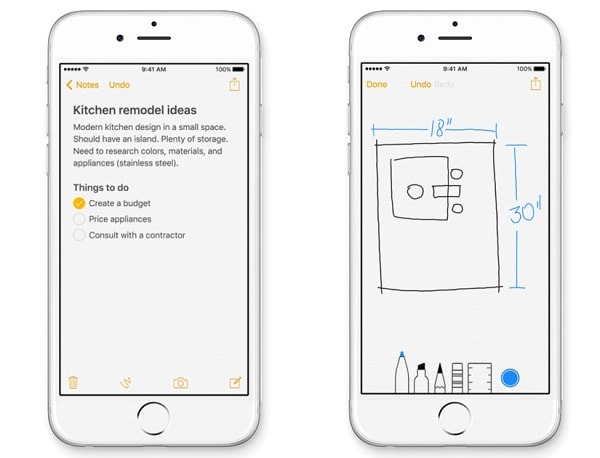 Apple Notes have always received a positive response as it has a neat interface. However, it failed to give as many features as those of Evernote or even OneNote by Microsoft. This is why Notes app has been changed with the new iOS update. A lot of new features have been added to Notes app.
Turn all your news into a checklist without any hassles. Simply tap on the bullets and you have the checklist ready.
Jazz up your notes by adding a sketch to your notes. You will find a set of drawing tools with brush styles and colors to jazz your notes and add a sketch.
You can take a photo from within the notes app as well. You can also upload a photo from your library or click one from the notes app itself.
Notes works with iCloud which means that you can synchronize your notes through all your Apple devices simultaneously.
3. Maps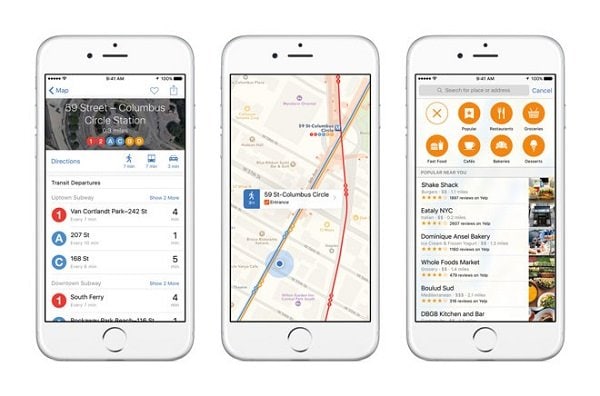 Maps is one of the most used apps and the developers felt the need to bring about the right set of changes. The Maps app has seen some major changes too. Here are some of the features which would make Maps a lot better to use.
In a few selected cities, you can enjoy a transit view wherein you will spot lines and station on the map.
There is a 'Nearby feature' which allow you to see things in and around you and you can decide at the places to stop en route to your destination. There are various categories like food, shopping, drinks and more. This allows you to find for the top spots to crash in or simply have a pit stop.
You can ask Siri for directions to your public transport as well.
4. Wallet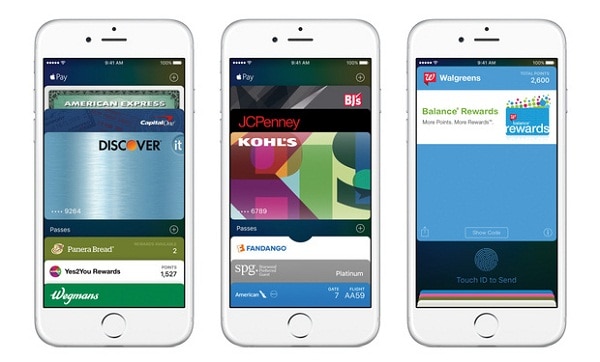 Remember that hideous passbook app which was a built-in app offered by Apple? This app has been replaced with Wallet which is a lot more powerful and comes integrated with too many different features.
Just like your wallet, you can store your Starbucks card, boarding passes and even tickets to your favorite theatrical shows as well. However, there is a difference with the old app as you can now also store your credit card and even the reward cards from different merchants like Wall green and so on. As per reports, in the times to come, as many as 1 million locations will accept Apple Pay. This might become a very easy and standard way of making payments.
5. CarPlay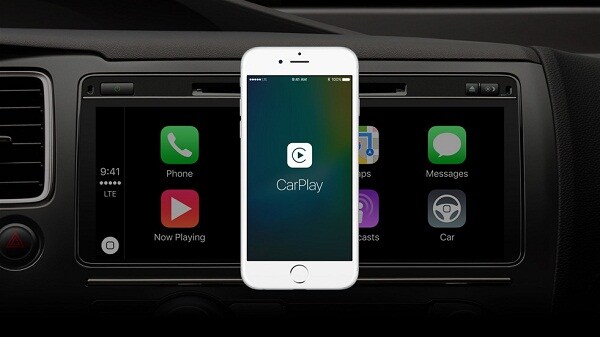 If you have wireless support configured in your vehicle, you can make smart use of the CarPlay feature. You don't need to plug-in your iPhone to use it as this app will work for you.
It has the provision of playing audio messages and you can hear what people have to say in their own voices. You can also use the knob of your car to configure and make smart use of the app and make full use of the maps feature. This app has been powerfully designed to ensure that those who are driving can seamlessly integrate their phone and make the most out of it. No doubt, it is evident that Apple has been putting too much emphasis to make its built-in apps a lot more popular among users.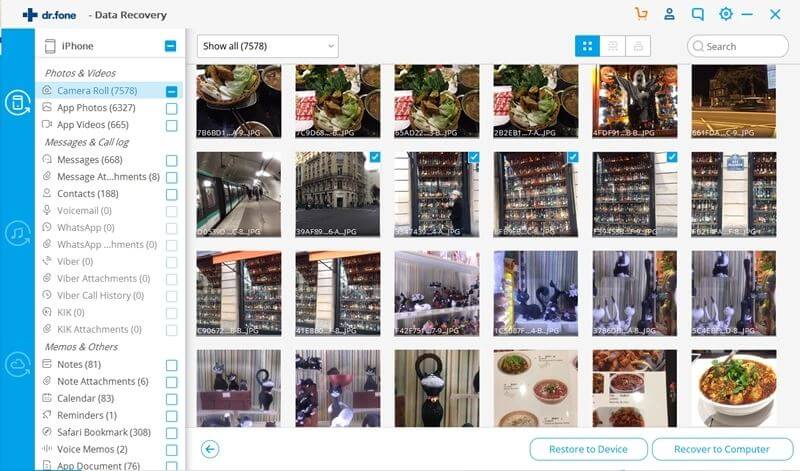 Why Choose This iOS 9 App Data Recovery Software:
It is easy to recover App photos, App video, App documents, WhatsApp messages, photos, contacts, messages and many other data from iOS 9 devices.
It has 3 recovery modes which are including "Recover from iOS Device", "Recover from iTunes Backup file" and "Recover from iCloud Backup file".
It is compatible with various iOS devices including iOS 10 devices.
You can preview recovered data and recover selected target data.