Some of the latest Vivo models have extremely powerful cameras, and people love taking photos and videos with them. Vivo can take High-resolution video which you can even play on your TV.
Imagine that one day, you accidentally lose all your precious videos, and yet you had not backed them up to an external drive or the Internet; what would you do?
Well, this article will show you several ways to recover lost Vivo data, including your precious videos and photos, when you accidentally delete them from your phone.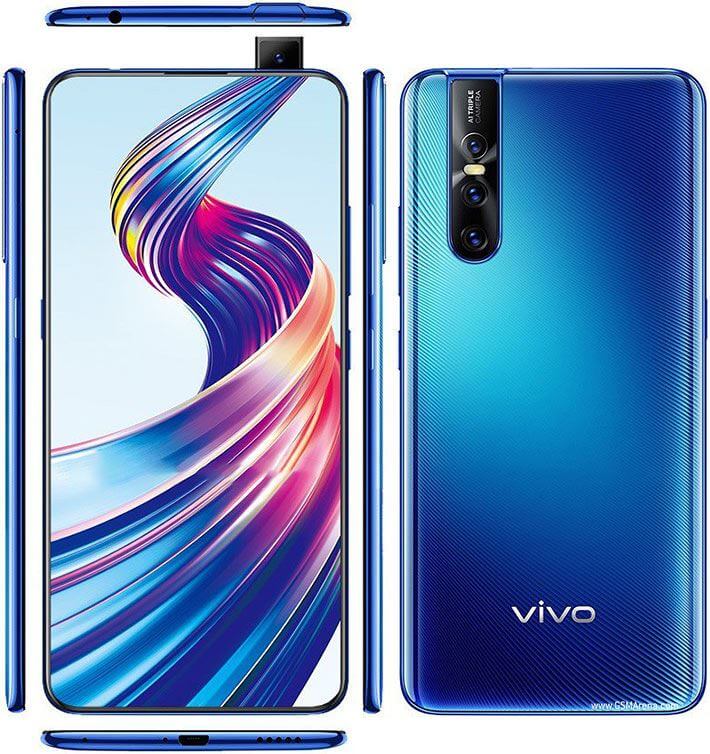 Part 1: Best Vivo Data Recovery App
As always, unintentionally deleting data is a calamitous event. You wish you had been paying more attention to what you had been doing, or had the foresight to make a backup copy of your Vivo files.
Well, your world will not end - there are tools that help you recover deleted Vivo data in a few simple steps.
Your data is always available if you do nothing after you realize it has been deleted. You should not take more videos, or photos, to avoid overwriting the deleted ones. It is these remnants of the deleted Vivo data that Recoverit (IS) looks for and restores.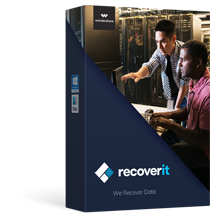 Key features of Recoverit (IS)
Saves you time – through selective preview of the data to be restored you save time by unchecking those that you don't need.
Recovers over 1000 file types – recover a wide range of files that are stored on your mobile device.
Flexible recovery process – you can recover data from a wide range of storage devices such as SD Cards, External Hard Disks, and USB Flash Drives, etc.
Restores crashed devices – should your computer or Smartphone crash, you can restore the data on the device and bring it to life.

3,165,867 people have downloaded it
Part 2: How to Recover Deleted Photos from Vivo Phone
Step-by-step guide how to recover deleted Vivo data using Recoverit (IS)
Step 1

Install iSkysoft Data recovery and launch it

Go to the official download page for iSkysoft Data recovery and then download it to your Windows or Mac computer.

Meanwhile, turn off your Vivo phone and carefully unmount the SD card. Connect the SD card to your computer. Now, launch the program and start scanning the external device, which is your Vivo.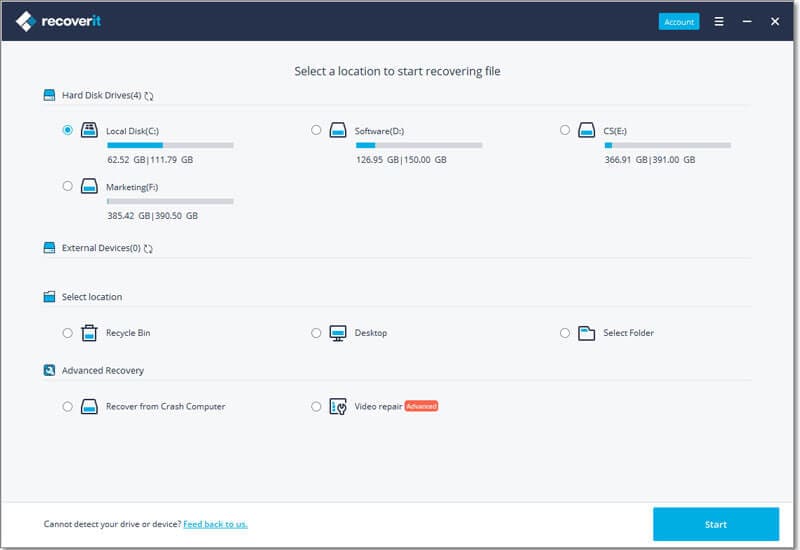 Step 2

Scan for lost files on the Vivo device

You will get a list of all the devices connected to your computer, such as Hard Disks, and the External Vivo device. Select the Vivo and then wait for the scanning to be complete and you will get a preview of the files that are recoverable.

You may scan the process for better results using inbuilt filters and defining certain selections. For example, you can choose to scan the video folder on your SD Card, or you can allow it to scan for video files alone.

Once you get the data you need, you may stop the scanning process or pause it.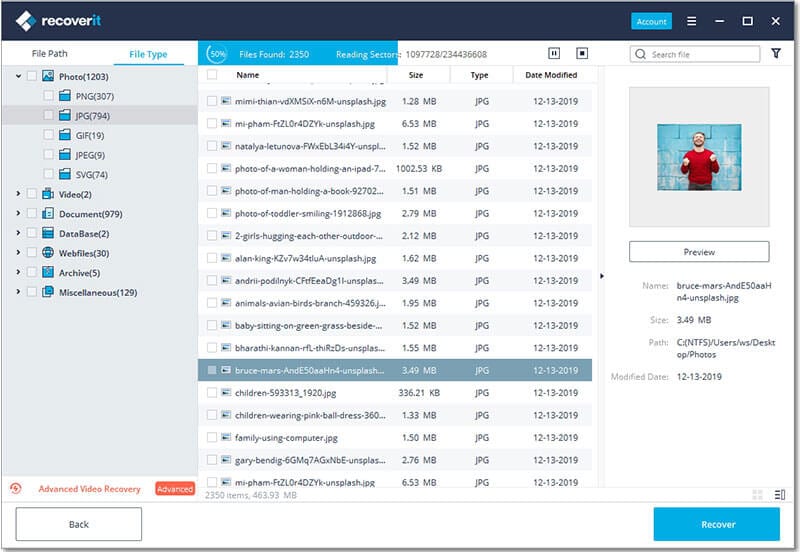 Step 3

Preview and recover files from the Vivo device

Once the scanning of the Vivo device is complete, you will be presented with a full preview of the files found. You may then restore them to another disk, such as your computer had disk and not the SD Card on your Vivo device.

If some files cannot be previewed, use inbuilt tips and tricks to preview them. Simply follow the instructions flashing across your screen and preview them.

After you are happy with the preview, select the files you need and then hit the "Recover" button. You file will be recovered and launched.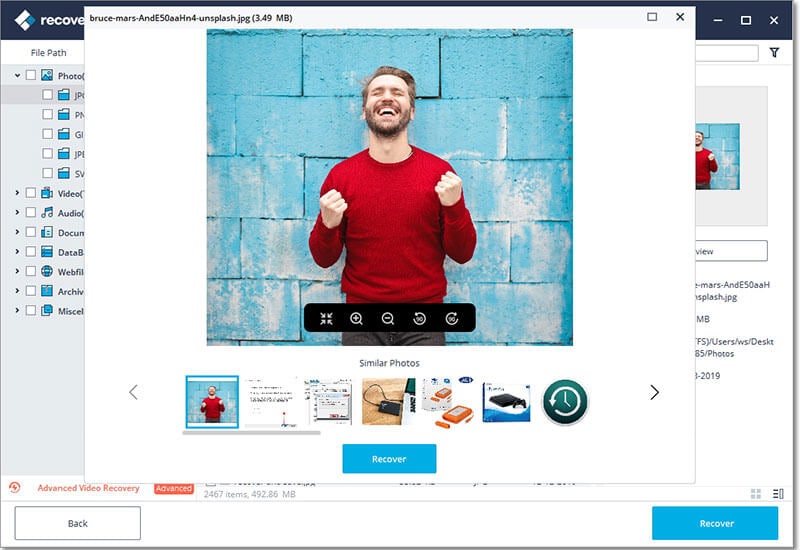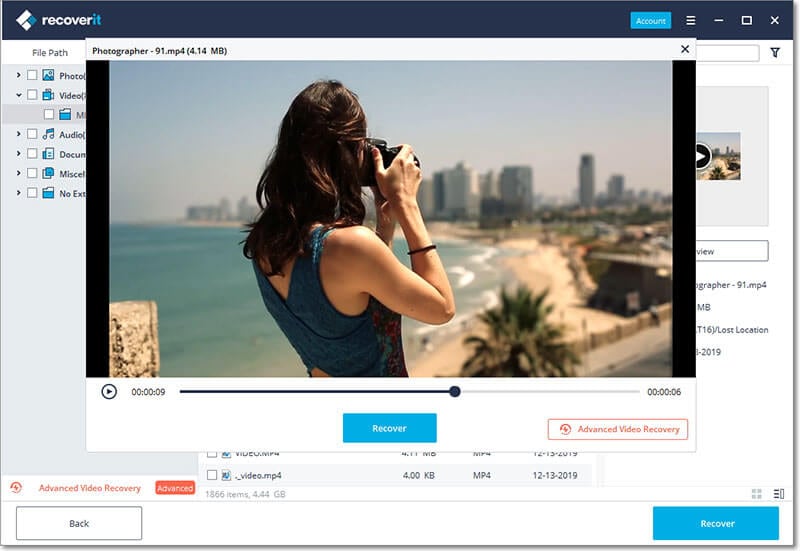 Part 3: How to Avoid Vivo Data Loss in Future
There are tips and tricks that you can use to avoid complete data loss from your Vivo device. Here are some of them:
Use cloud storage – learn to regularly send your files to cloud storage facilities, so they are always available should anything happen.
Backup your device – many people ignore this process until the worst happens. Always have a backup of important data from your Vivo.
Be careful – sometimes accidental deletion of important files is out of carelessness. Be careful, especially when deleting items.
In conclusion
You don't have to worry when you accidentally delete video and other data from your Vivo device. If you have a backup, then you can easily restore the files. If you do not, you can use Recoverit (IS) and restore the files like they were before. All you have to do is not add any more files until you have recovered the lost file to avoid overwriting of the deleted files, which will mean you lose them forever.