Samsung account is important because some of your device integrated services like the Samsung Hub, WatchON and Samsung Link will require you to have a Samsung account. That means with just a single sign on, you will be having access to a lot of Samsung services on your device. Also, you can backup your vital information and restore them to any supported device if you have a Samsung account.
Part 1: Step-by-step Guide For How to Create a Samsung Account
You can create a Samsung account from your Samsung device or from your computer. However, whichever way you want to use, it is easy to create by following these steps. Creating a Samsung account through your device, follow these steps.
Note: It is important to note that only one Samsung account per email address is allowed.
Part 2: How to Change Samsung Account Email
You can change your Samsung account email by editing your Samsung account from your device or computer web browser. If you choose to use a web browser follow these steps.
Step 1: Go to Samsung Website to log into your account
Step 2: Log in with your Samsung account with your login and password
Step 3: Click "My Account Info"
Step 4: You can edit the information. That means you can change your Samsung account email. Scroll down and click "Submit" to save the changes.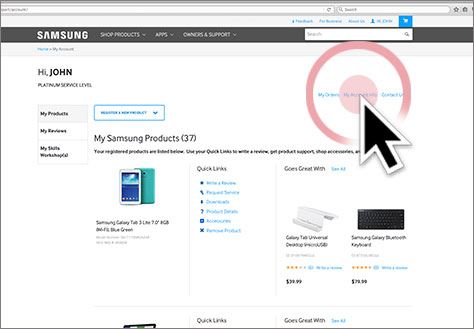 Part 3: Backup Selected Important Files from Samsung Galaxy Devices
Samsung account will enable some features on your phone, compatible TV's and computers. For example, Find My Mobile will let you register your phone and locate it if it gets misplaced. When you are tracking your lost phone, you have the option of remotely locking it, making the phone ring. But if you think the phone will not get back to you, then you have the choice of wiping the phone to remove any sensitive data or even private information. This can be done remotely.
Samsung Hub is a digital data entertainment store which gives you access to music, movies and games. There is always a selection of good content that are found in the hub.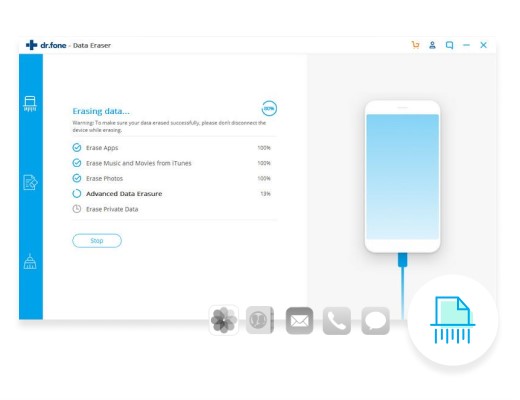 Not all files can be backed up Samsung account and that is why you need to try iSkysoft Toolbox - Android Data Backup & Restore to backup the files from your Samsung Device to computer incase of data loss. The iSkysoft backup software is supported by a good number of file types which include images, audio files, video files, document files etc. The main features of the iSkysoft Toolbox - Android Data Backup & Restore software is that it has the capability of backing up and restoring all types of files and data on your Android device, it is quick, risk free and also efficient and you will also have the option of previewing the files to select what you need instead of wasting time search files that are not needed. All these combined makes the iSkysoft Toolbox - Android Data Backup & Restore software a good and sought after tool to back up your files.
Step by Step guide for how to use iSkysoft Toolbox Android Backup & Restore to save Files from Samsung Phones or tablets.