"I have tried severally to empty trash on my Mac but it seems it is not yielding any fruit as should be. My question is; how do I empty the trash on my Mac so that I acquire enough space for other workouts?"
- a question from Quora
Many users can attest that emptying trash folder on a Mac machine is pretty easy and quick. Perhaps this is because Mac OS has an easy to navigate user interface which makes it suitable for people of all levels. However, this is not the case in most cases especially when it comes to Mac trash not emptying. There are several reasons that could be associated with Mac unable to empty data issue. Maybe it is because some of your files are in use or probably there is a file that is named with some special character. Amidst all these, it is still possible to accomplish your mission of securely emptying the trashcan.
Part 1: Need to Securely Empty Trash On Mac? Follow These Steps
It is a good move to get rid of all the files that you no longer need. Though, remember that even if you empty the trash can, such files are still left lying within the can. It, therefore, takes a little effort to ensure you don't have any left-over within your Mac trash bin. Thanks to Apple, for they have enabled a 'Secure Empty Trash' option. Even though this option takes longer than usual, it ensures that all those important files that have been deleted are gotten rid of not only in a splash of time, but for good.
Step 1 Go to the Trashcan icon at the desktop of your Mac. Click and hold on it in the Dock.
Step 2 Using your cursor, hold down the 'command' key and then click on the Trash. The normal 'Empty Trash' option ought to change to 'Secure Empty Trash'. Remember to select it later so as to securely empty the Trashcan.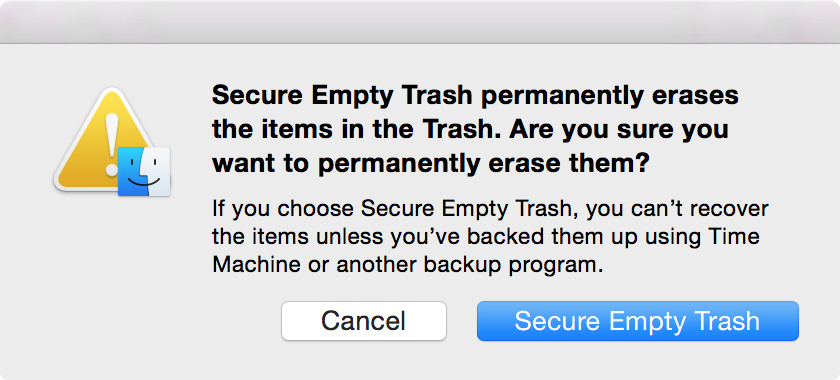 Step 3 You can also empty the bin from any open finder window. To do this, click on the 'Finder' menu and then go to the 'Secure Empty Trash' option.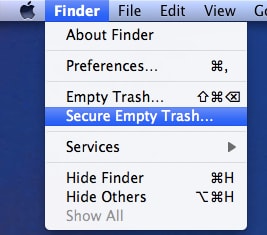 Tips:
Remember to make the 'Secure Empty Trash' as the default behaviour. This is an empty trash Mac shortcut that will ensure that all feature deleted files get permanently and securely erased.
Part 2: How to Solve When Mac Trash Won't Empty
It is at those times when you can't empty trash on Mac that panic slowly starts to trip in. This happens for various reasons. However, leave it to rest as here's the kicker: Let's see how to deal with various cases. This short tutorial will also enable you to know how to check if your files are in use, locked or if there is an error code message.
Method 1. If your Mac says that the file is in use
This is a common scenario that will lead to Mac can't empty trash situation. As long as some files are in use or there is a background operational process then you need to take prompt action.
The first step is to close all the files that are in use to enable you delete them permanently. In the event that you have closed the files but you are still not able to carry on with the deletion process, then it could be that a background process is using the file. This will call for restarting of your Mac or booting it in Safe Mode.
Shut down your Mac machine.


Next, turn on your Mac and remember to hold the 'Shift' button. This will boot it in Safe Mode.


Then open the 'Trash can'.


Go to the top-right corner and click on the 'Empty' option. This should then delete your file.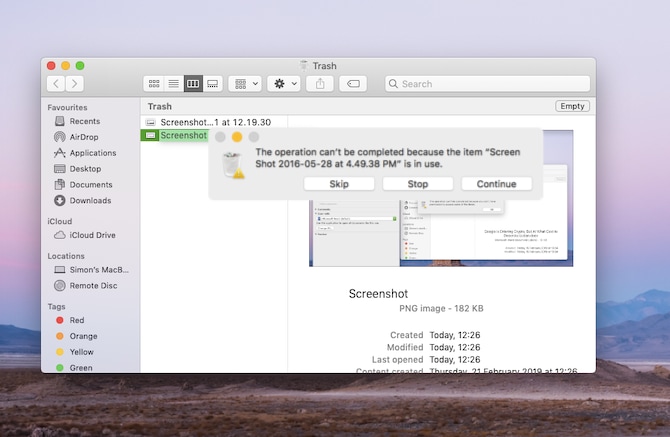 ---
Method 2. If your Mac says that the file is locked
Sometimes, you may have a locked data, resulting to it not being able to be deleted. If so, follow these steps.
Open the Trash. You will see a list of files.


Choose among the files, the one you need to delete by right-clicking on it.


Once you right-click on the file, click on the 'Get Info' option.


Then click on the 'Locked' checkbox. You should then be able to unlock the file thus enabling you to delete it as desired.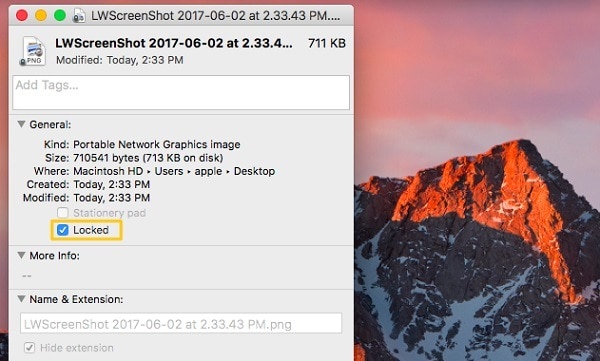 ---
Method 3. If you can't empty Trash when you receive the code error or message error
In this case, using the Terminal would be the best option. Such errors may be brought about by hard disk issues, partial download of a certain file or probably you have no permission to manage that particular file. You may be wondering how to empty the trash Mac in such weird situations. Well, worry no more but just follow these steps.
Open the Trash.


Then launch Spotlight by pressing the Cmd+Space at one go.


Type 'Terminal' in the available space and then press the 'Return' button.


Next, type 'Isof' and then press Space. This command will list all the open files, enabling you to view all the files in use at that particular time.


You can then check at the Trash for the file that you wanted to delete. Drag that file to the Terminal.


Press the 'Return' button once more so that you can run the command. The command will show you a list of all the apps that are using the file. Simply close the files and then carry on.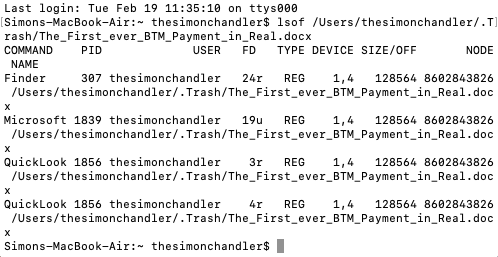 ---
Method 4. If you can't empty Trash for unknown reasons
Repairing your Mac disk is the suitable method when you cannot empty trash Mac and apparently, you don't know the reason why. There are various hard disk issues that may hinder you from Trash emptying. As you have seen, there comes a time when you need to empty your Trash so that your operating system can function adequately. To carry on you need to launch a Disk Utility and run a test for such unknown reasons.
Start by pressing the Cmd + Space so as to launch the Spotlight.


Next, type 'Disk Utility' in the space and press on the 'Return' button.


Then pick your 'hard disk' by selecting the corresponding name. Remember it should be the one that contains the file which need to be deleted.


Click on the 'First Aid' option.


Lastly, choose the 'Run' option to complete the process.
This should lead you to the particular error that your Mac is faced with. This also makes it easy to repair your Mac's disk, considering that the error has been identified.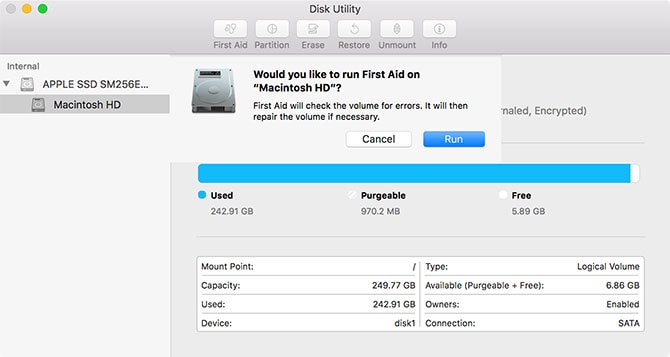 See also: How to Force Empty Trash Mac?
Part 3: How to Recover Files That You Accidentally Deleted After Emptying Trash Mac
You may have deleted your files accidentally when doing macOS empty trash. This can be so heartbreaking especially if they are important documents that are still in need. In such a scenario, you will be compelled to look for a third-party recovery tool that can be able to bring back your files in few steps. Recoverit (IS) for Mac has the potential to recover data from any storage devices on Mac, while giving an all-around data recovery solution.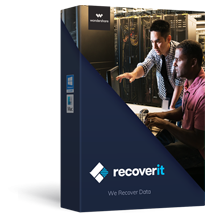 The features that make Recoverit (IS) for Mac an ideal tool to use
It supports all file types such as videos, audio files, archives and other files like PKG and DMg, among others.
This tool is able to recover data from various scenarios like hardware failures, Trash recovery, formatted Mac drive recovery and so forth.
It can also recover data lost from any storage device like cameras, memory cards, USB drives, and many other devices.
The user interface is well orchestrated, with only 3 steps to the recovery.

3,015,629 people have downloaded it
A step-by-step guide on how to recover data that has been accidentally lost from empty Trash on Mac – Recoverit (IS) for Mac:
Step 1

Select Recovery Mode

Once you have downloaded Recoverit (IS) for Mac and installed it on your computer, the next step is to launch it. Select the 'Trash Recovery' option from the interface.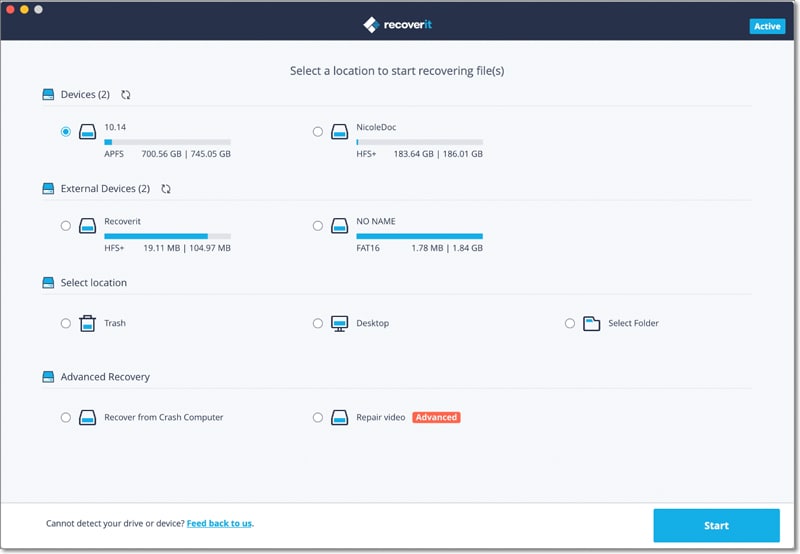 Step 2

Scan Trash

Scanning will ensure that all the deleted data from the Trash are populated once more. Furthermore, they will be categorized according to their file types. Check from among the list for the files that you need to recover back. In the event that you don't find your files, go a step further for the 'All-Around Recovery' mode. It will search for all the hidden files and possibly bring them to your full glare.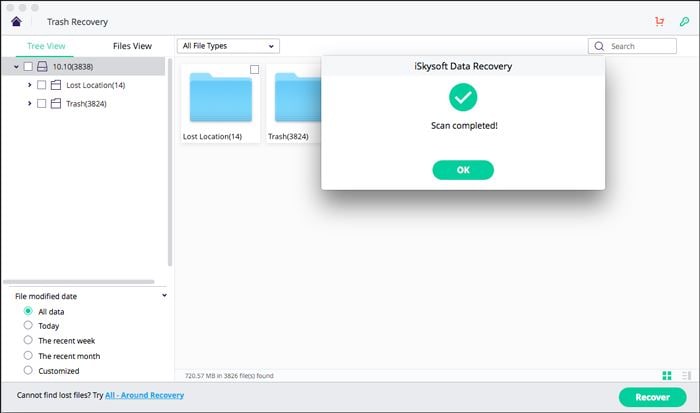 Step 3

Preview and Recover

This tool also lets you preview and filter files from the all populated list. Pick the ones you need to salvage back. Alternatively, type the name of the file that you need to recover in the searching bar. By this, you will easily locate your target file. Confirm all the files you need to recover by ticking the boxes against each of them. Lastly click the 'Recover' button to save them to the computer or any other external device.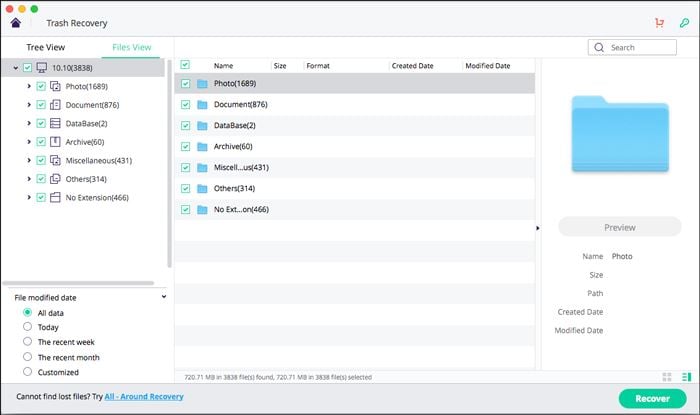 Conclusion
With the trend of technology, using powerful operating systems like macOS are continually being on the rise. Users, therefore, need to save more data for various needs. This also calls for deleting of more data to create additional space. This tutorial has enlightened you on why it is not possible to delete data from Trash. Consequently, it has also shown how to empty trash on Mac using various methods. Furthermore, you can easily recover data that has been lost accidentally by using the best tool, Recoverit (IS) for Mac. It is 100% virus free secure and offers 24/7 free support to customers. Since you are more enlighten, now you can share this helpful tutorial to your friend who might need.