"What steps do I need to take in order to recover lost photos? My last saved pictures have been missing for quite some time now."
- a question from Quora
Perhaps, photos are the best means by which you can keep those precious memories alive. However, the worst usually happens when you accidentally delete them when they are still mostly needed. This act usually puts many people in a panicking state especially if you have no idea on how to recover lost photos. If you find yourself in such a state then you have come to the right place. It is important to know that you can possibly get back your lost photos and other kinds of data in very simple steps. Get to learn how to recover your pictures the easy way.
Part 1. Learn About the Possible Causes for Photo Loss
There are many factors which can lead to sudden photo loss depending on how you handle your devices. Despite this, the tons of how to restore photos may just come in handy with this article. Learning about these causes of picture loss is the first remedy to nearing towards your pictures in the long run.
This is mainly brought about by sharing of files or photos. Viruses are commonly present over the internet hence when photos are shared, there is a high possibility that they are passed along as well. Once a virus like Trojan Horse gets to your device, it ends up eating files leading to lost images. You can use an antivirus to clean up your system.
Formatting leads to deletion of all the available files on your device. It is possible that you can experience photo loss through this simple process. To avert any would be losses; it is advisable to backup your photos first. You can opt to use your iCloud account or better still, back up to iTunes. By this, you can retrieve them later on as long as you have logged in to your corresponding account.
This photo loss type can also push you to look for a photo saver as soon as possible. A system crash indicates that your device's software can no longer continue with its normal operation. A new software reloading may be needed in such a case. However, some similar problems get away with simple procedures like restarting your device.
A corrupted file usually contains bad sectors which are not good for any device. The adverse effects of the bad sectors are the core cause of losing any available file, including your photos. If you realize that there are corrupted files, it is better to back up your most important data. Henceforth, you can do a cleanup of your device so as to remove all the bad sectors within it before they destroy your data, including photos.
Among the aforementioned, accidental deletion is the most common type of data loss. Many at times, you can find yourself in a hurry especially when deleting unwanted files. It is by such events that you can end up deleting other important data from your device. You can, however, retrieve pictures again even after deletion.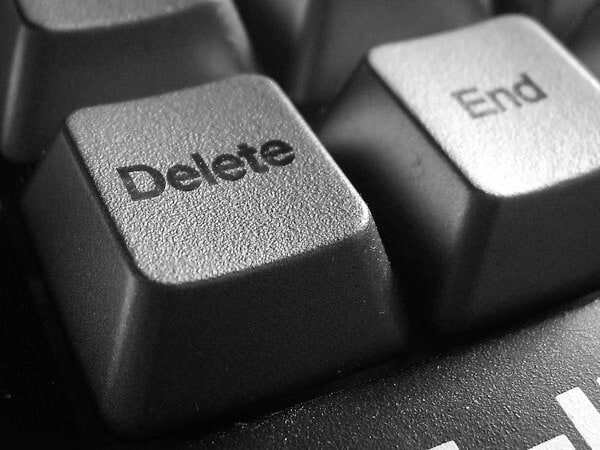 Part 2. Is There Any Possibility to Retrieve Photos?
If you are of the opinion that lost photos cannot be retrieved, then you are slowly falling into a misconception.
There are numerous ways on how to recover lost photos from your device. This is because lost photos are usually still located at a storage location within your device. What happens is that they are neither accessible nor visible with a normal checking. There is third-party software that can help you carry out the allocation of your files as well as recovery purposes.
Part 3. How to Handle Photos or Pictures That Have Been Deleted and Precautions to Take Before You Retrieve Photos
It is important to take viable precautions in an attempt to get your photo back. In the event that you continue with your normal operation, all the present photos may end up being overwritten. This then automatically leads to loss of the current photos within your device. Do these Pre-steps in order to salvage back your pictures.
Stop the usage of your device as soon as you realize that some photos have gone missing. If you go ahead and take more photos, you probably will lose the others.


Avoid saving any more data to your device. Any additional new data automatically take up the available space that was held by the missing photo or data. This may result in a total loss of the photos you are trying to salvage.


It would also be vital to know the location where your photos were initially saved. This is to help you know from which location to do a recovery. It will also save you time when you start the recovery process.


Look for reliable third-party software that is able to help you find lost photos in simple steps. Besides, it should be able to recover data from all types of storage devices.
Part 4. The Best Tool You Can Use to Restore Photos - Recoverit (IS)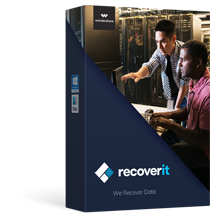 A Life Saver to Solve Your Data Loss Problems!
It will help you recover more than 1000 data types: Recoverit (IS) is encompassed with high grade technology, enabling it to recover any kind of data. These include graphics, videos, documents, and audio among other files.
All-in-one data recovery tool: This photo saver also has the potential to salvage your data from numerous scenarios. Be it due to a system crash, accidental formatting or virus attack, Recoverit (IS) is able to do a total recovery. Furthermore, it can do external device recovery, recycle bin recovery and lost partition recovery.
Recover from any storage device: This is also a photorecover tool that is capable of recovering data from any type of storage device. Use it to get back your lost photos from a USB Drive, Micro SD card, a hard drive, Camera, Laptop, among other devices.
Easy data recovery: You don't need to be a tech-savvy in order to use Recoverit (IS). It has very simple steps that automatically lead you to recover your lost photos. All you need to do is to install the software and then launch it in order to kick off your searches.

2,965,271 people have downloaded it
Follow these steps user guide to recover lost photos:
Step 1. Choose which disk to scan
Once you launch the program, you ought to have a rough idea of where to find lost pictures. Generally, data is saved in various locations such as from the internal disk or external device. Pick the location that harbors your pictures and then click on the 'Start' button. This will let your scanning process kick off.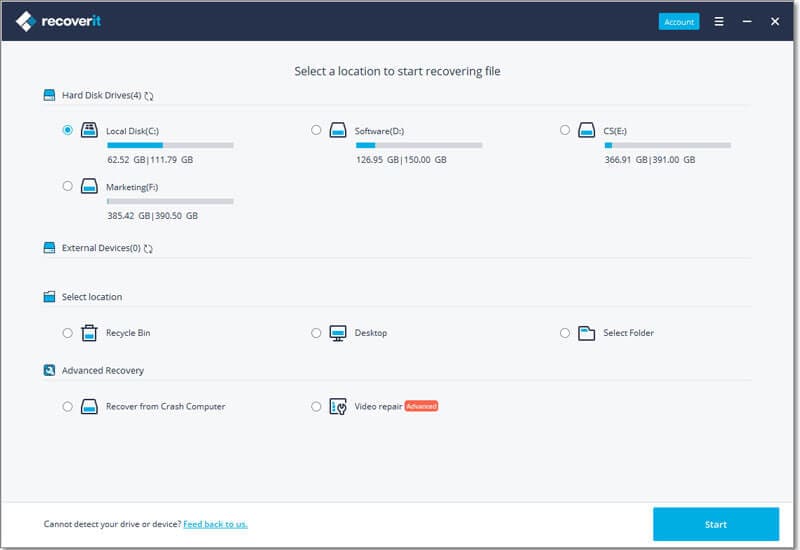 Step 2. Data Preview
Recoverit (IS) gives you the opportunity to preview your recoverable data. Select all the photos you need to salvage by ticking all the target files.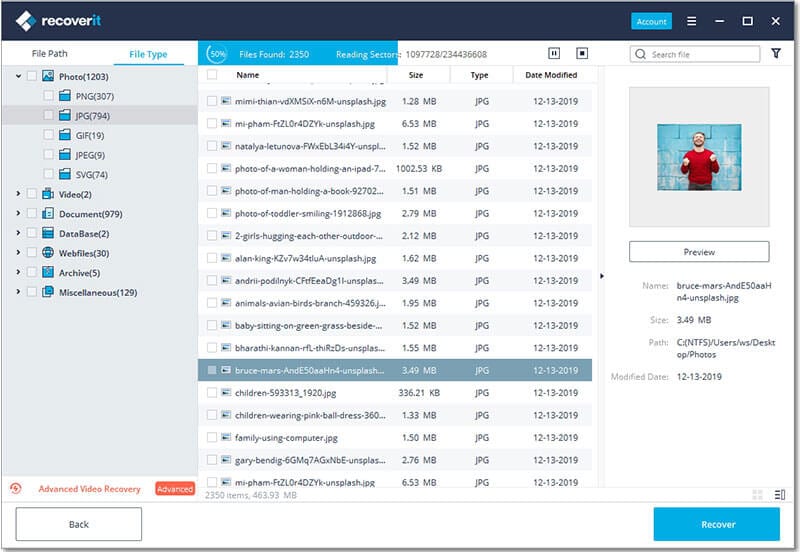 Step 3. Recover
This is the last step to retrieve lost pictures. Once you have confirmed that all photos have been selected, click on the 'Recover' button found at the far right bottom corner of the screen. You can then save your photos to the computer or any other external device that you want to save them to.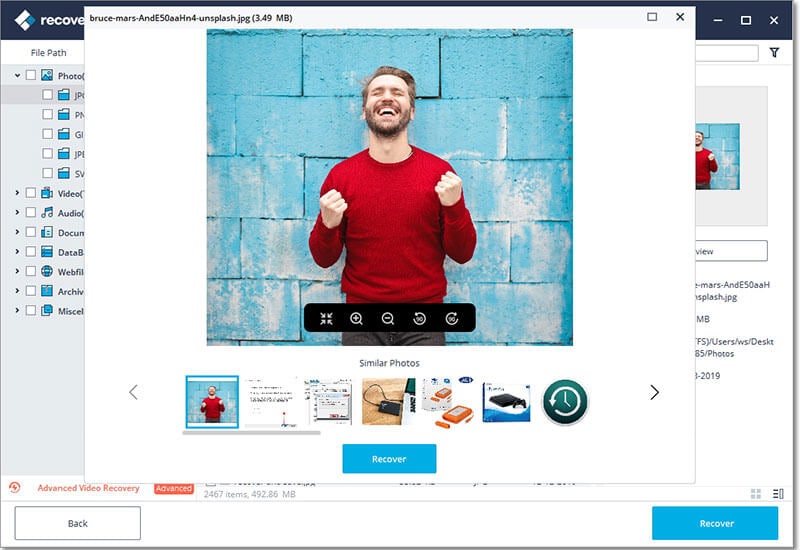 Part 5. Tips That You Never Knew About How to Recover Your Photos
Don't save any more data on your device before retrieving your lost photos. Space which was previously occupied by the lost photo will be filled up by any new data. This may cause your lost photos to be totally deleted.


You can search for a specific photo by its name. Simply click the search icon from your program and type the name of the photo you need to retrieve.


You can also restore your photos from iCloud and iTunes backup. You, however, need to would have backed them up before losing your data.


It is also possible to transfer your recovered photos to an external disk such as your iPhone, camera or a USB drive.


Whenever a quick scan does not give you successful feedback, do the all-around recovery scans so as to get all your lost photos back. Remember that this is only available with Recoverit (IS).
Conclusion
If the question of 'how do I get my pictures back' has been bothering you, it is pretty evident now that you know what to do. It is the norm for photos to get lost in a mix of scenarios. The important part is that you can bring back those precious memories in a flash of time. Use Recoverit (IS) tool to get back lost photos and other types of data as well.