Repairit -File Repair
Fix corrupted Word, Excel, PowerPoint and PDF files in three simple steps.
It is inevitable that people often go through situations when PDF files get corrupted or damaged. They eagerly lookout for some credible solutions to deal effectively with this challenge. Is this what exactly you are going through? If yes, a PDF repair tool can be your helping hand, and it can efficiently repair PDF files online for you.
This guide is designed to familiarize you with why a PDF file gets damaged and 7 tools to repair PDF, as well as how to recover lost/deleted PDF files. So, let's begin.
Part 1. The Reasons Why "PDF Files Corrupted or Damaged"?
Before going into the nitty-gritty of how your PDF files get corrupted or damaged, it is more important to know why it happens. Though PDF files usually come with a couple of protection techniques, making them fully secure has become very difficult. That is why they get corrupted most of the time. A few of the major reasons are listed below to understand this situation in a better way.
1. Use of Various PDF Opening Software
It is one of the leading reasons why PDF files get damaged. It is not that common, but it has happened to many users recently. Some PDF opening tools that you open your PDF files may cause slight changes to your document to fit it on your screen. This is how it all ends up in file corruption; therefore, people often search for how to repair corrupted PDF file.
2. Inappropriate Downloading
Most of the time, what people do is; start downloading a couple of files simultaneously, which can cause PDF file corruption. Similarly, if your internet connection is not stable and the signals are fluctuating, there are higher chances that your file may get damaged.
3. Virus Attacks
These days, virus attacks are pretty common, and they can seriously damage your important stuff. Whenever you try to download a PDF file on a virus-infected computer, it may result in corruption. This is why it is always safe to install credible antivirus software on your system to keep your files from damage.
4. File Transfer
Sharing files from one device to another through any medium has proved to be one of the most common reasons for PDF corruption. When you email your files, it can result in a damaged end product, which is indeed an avoidable situation.
5. Hard Drive Failure
The failure of USB or hard drives is another big reason why your PDF files usually get corrupted. The hard drive failure may happen due to water exposure, short-circuiting, or excessive heat provided to the hardware components.
Part 2. Top 7 Online PDF Repair Tools for Free
Are you want to know how to fix corrupted PDF files? This section presents 7 top-notch tools to repair PDF files online within a few minutes. Let's get into their specifics.
1. PDFYeah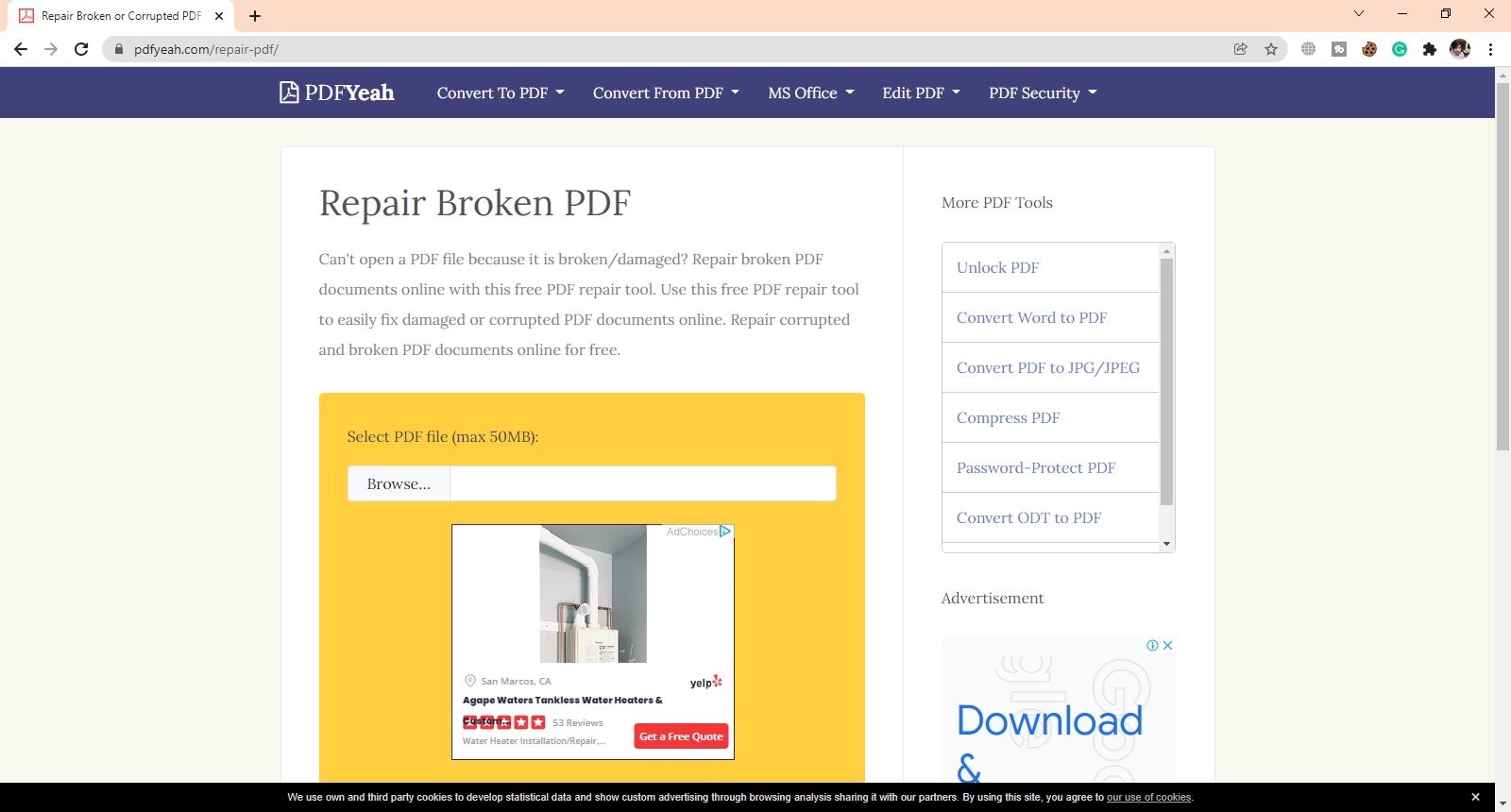 It is a superb online tool to repair corrupted PDF files and doesn't ask you to pay for them. It means fixing damaged files at no cost.
Prominent Features:
There is no restriction on recovering your damaged files. You can fix as many as you want.
A secure HTTPS connection helps you easily upload your files to fix them.
Your data remains protected as the uploaded stuff gets removed after some time.
It performs well on all browsers.
2. PDF2Go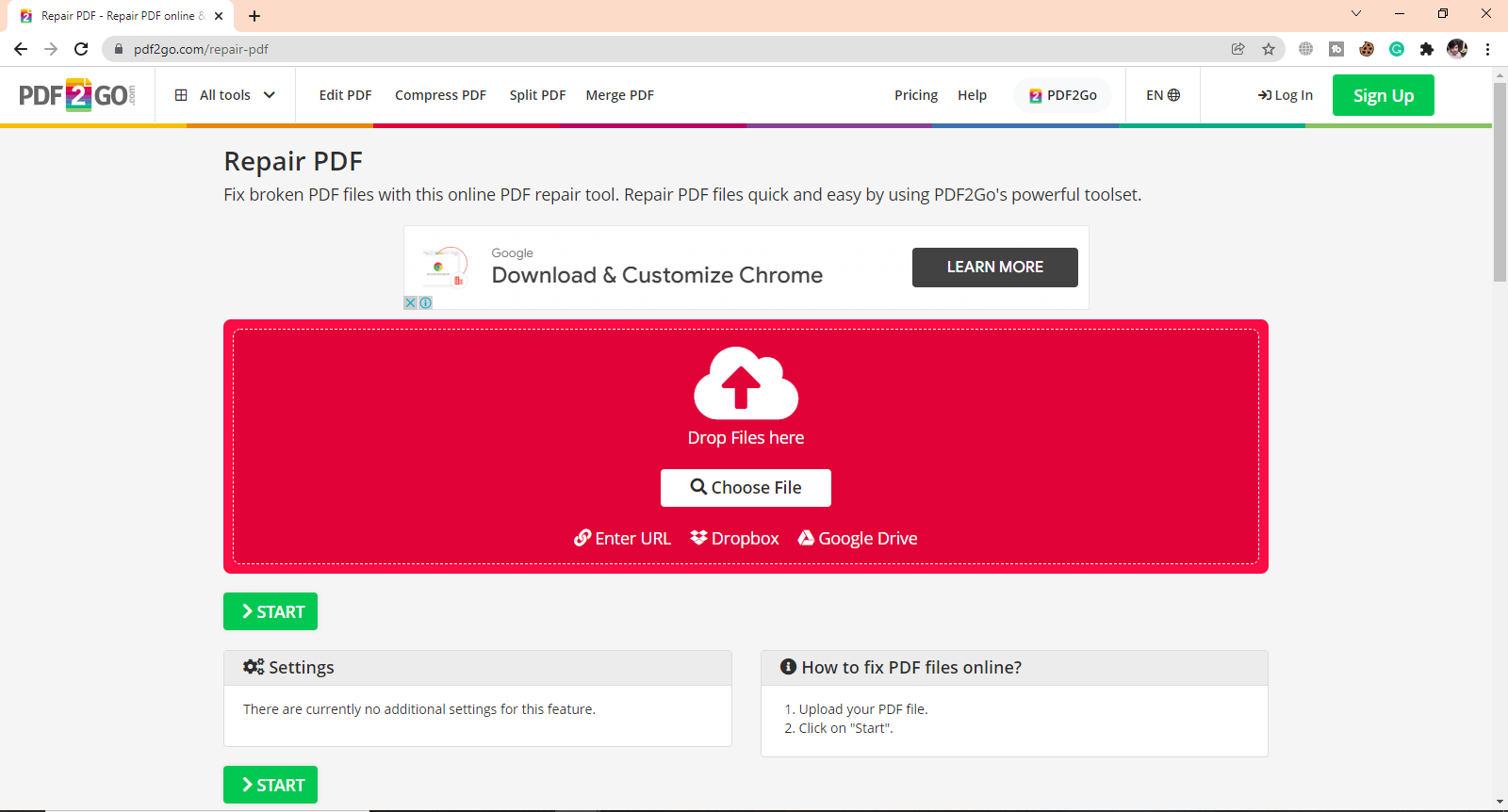 PDF2Go can help you repair broken PDF files within simples steps and supports to save Adobe PDF files easily. With PDF2Go, you can safely transfer PDF files among different locations, like systems, computers, hard drives, etc.
Prominent Features:
Repair PDF Online for free
Support to save Adobe PDF files
Convert and transfer PDF files between systems and computers and hard drives easily
Safe PDF files repair
3. Sejda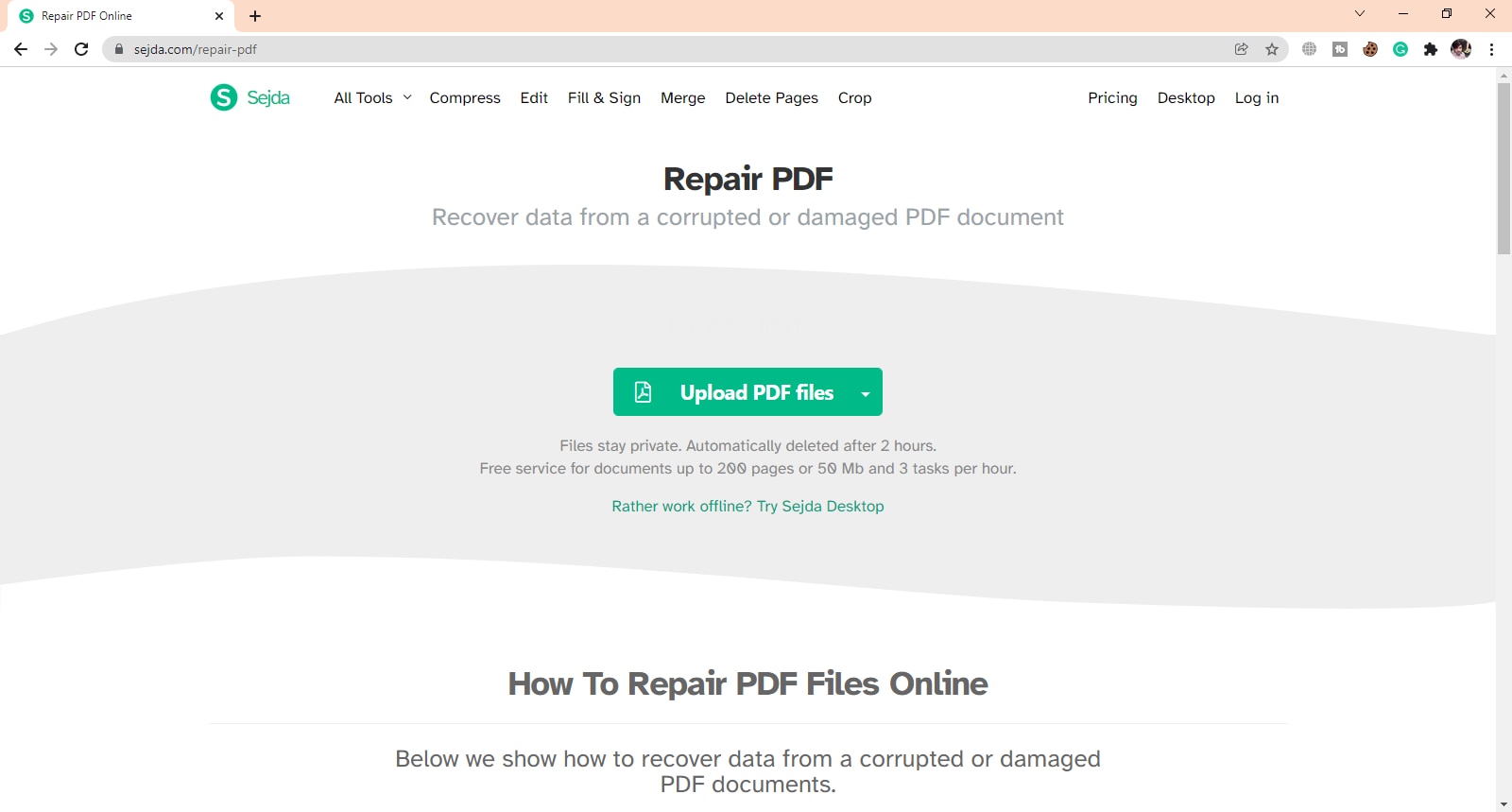 Sejda is an online PDF repair tool that can recover data from a corrupted or damaged PDF document, and it can protect file privacy.
Prominent Features:
Keep your stuff private because it gets deleted within 2 hours
You can fix up to a 200-page document (or up to 50 Mb)
Support to pick PDF files from Dropbox or Google Drive
Repair PDF online within several steps
4. Pdfbear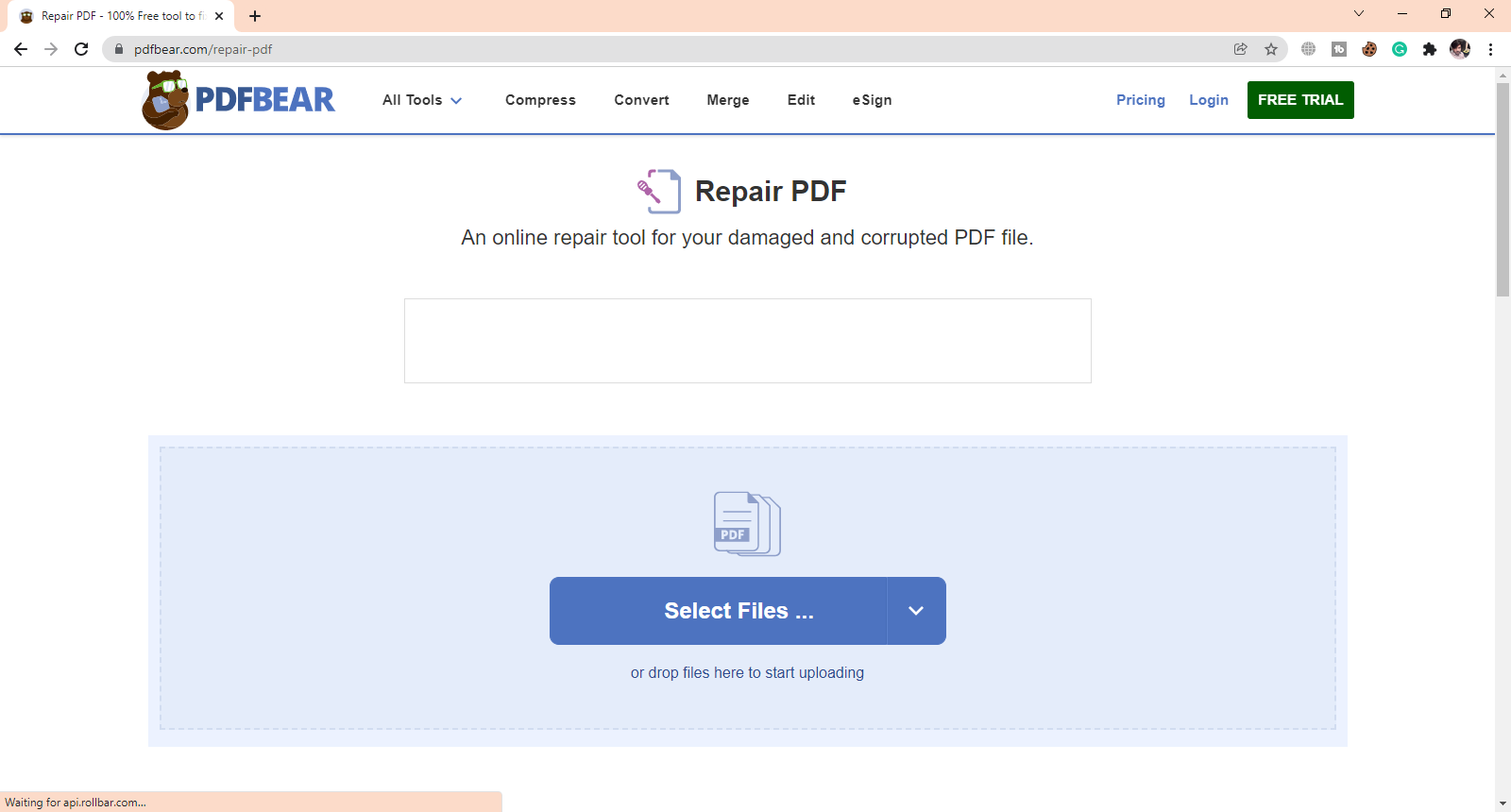 It acts like a doctor when it comes to repairing your corrupted PDF files online and recovering data from them.
Prominent Features:
Friendly and automatically repair PDF files with just a single click
Repair PDF online without location restriction, no devices are limited for use.
Supports Linux, Mac, and Windows
5. Corrupt PDF Viewer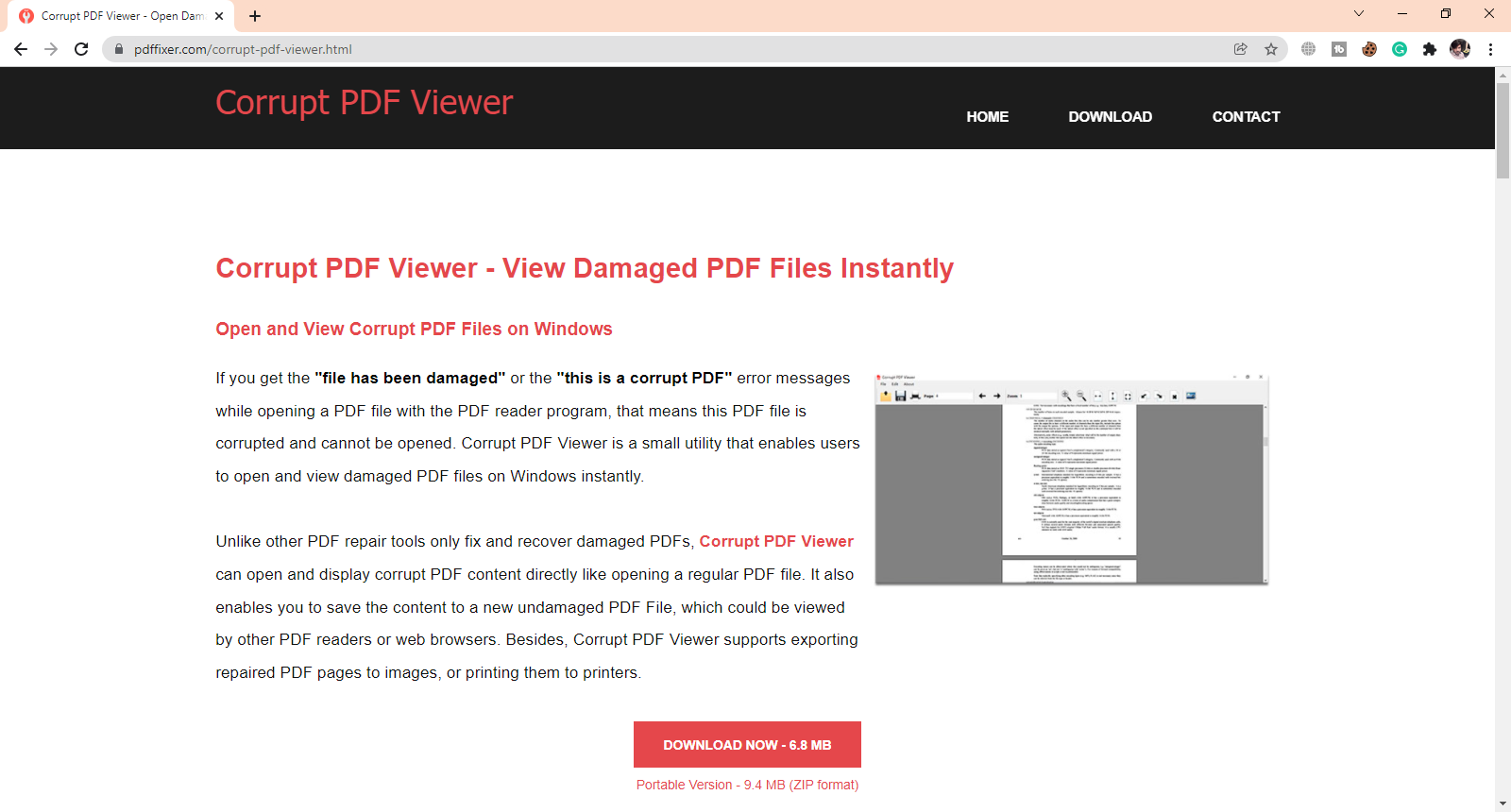 It is a wonderful utility that comes with the ability to open corrupted PDF files instantly on Windows.
Prominent Features:
Help you directly view the content of damaged PDF files
Effectively convert repaired PDF files to images and printers
Performs well on Windows 11/1/8.1/8/7 and Vista
Quick, safe, and reliable PDF repair
6. AvePDF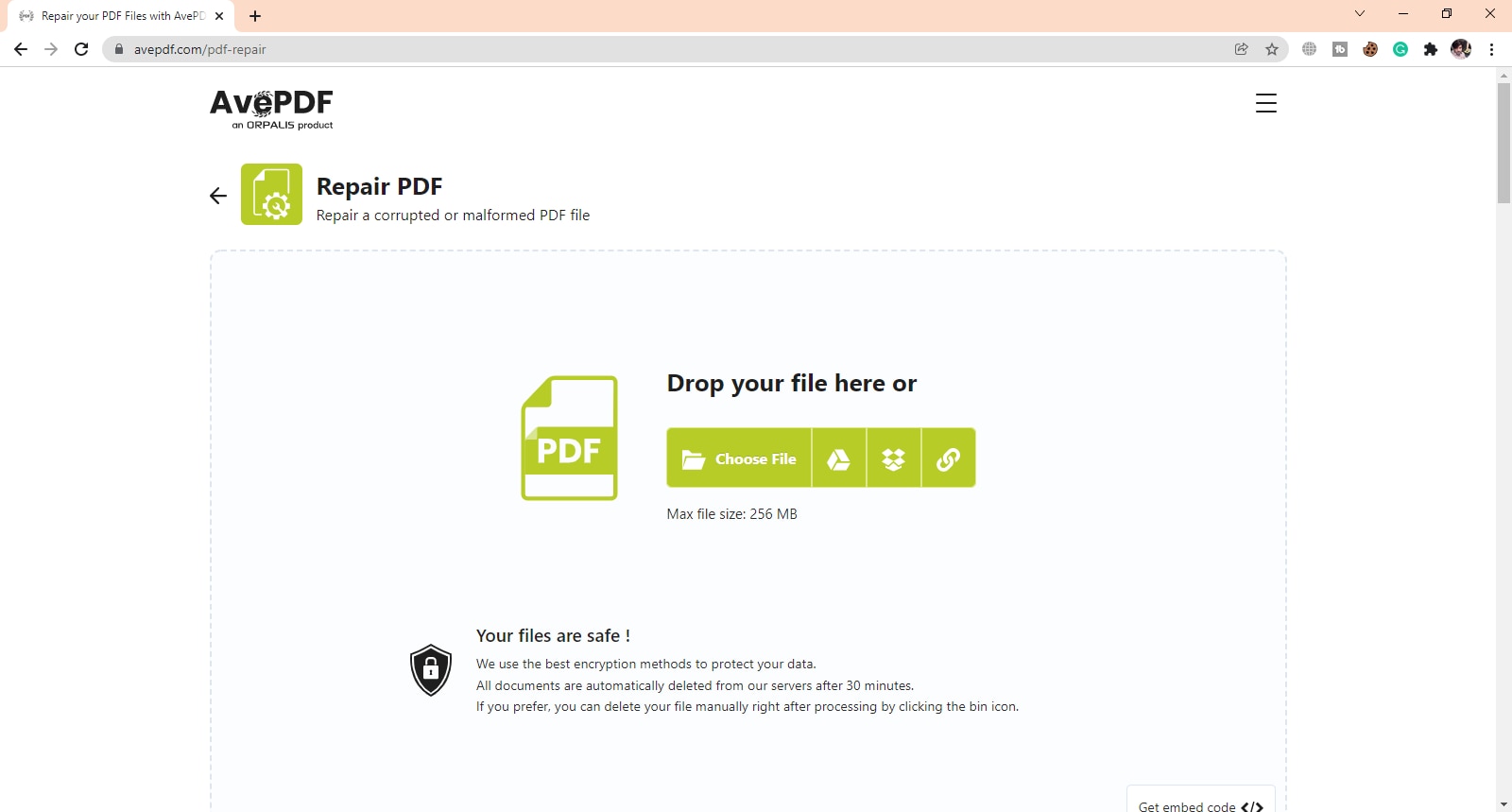 It is one of the reliable PDF repair tools, and you don't have to be a tech-savvy person to benefit from it.
Prominent Features:
With advanced encryption approaches, your data is protected well
Delete your information automatically after half an hour
Once your files get repaired, you can manually delete them too
Quick, safe, and reliable PDF repair
7. PDF4me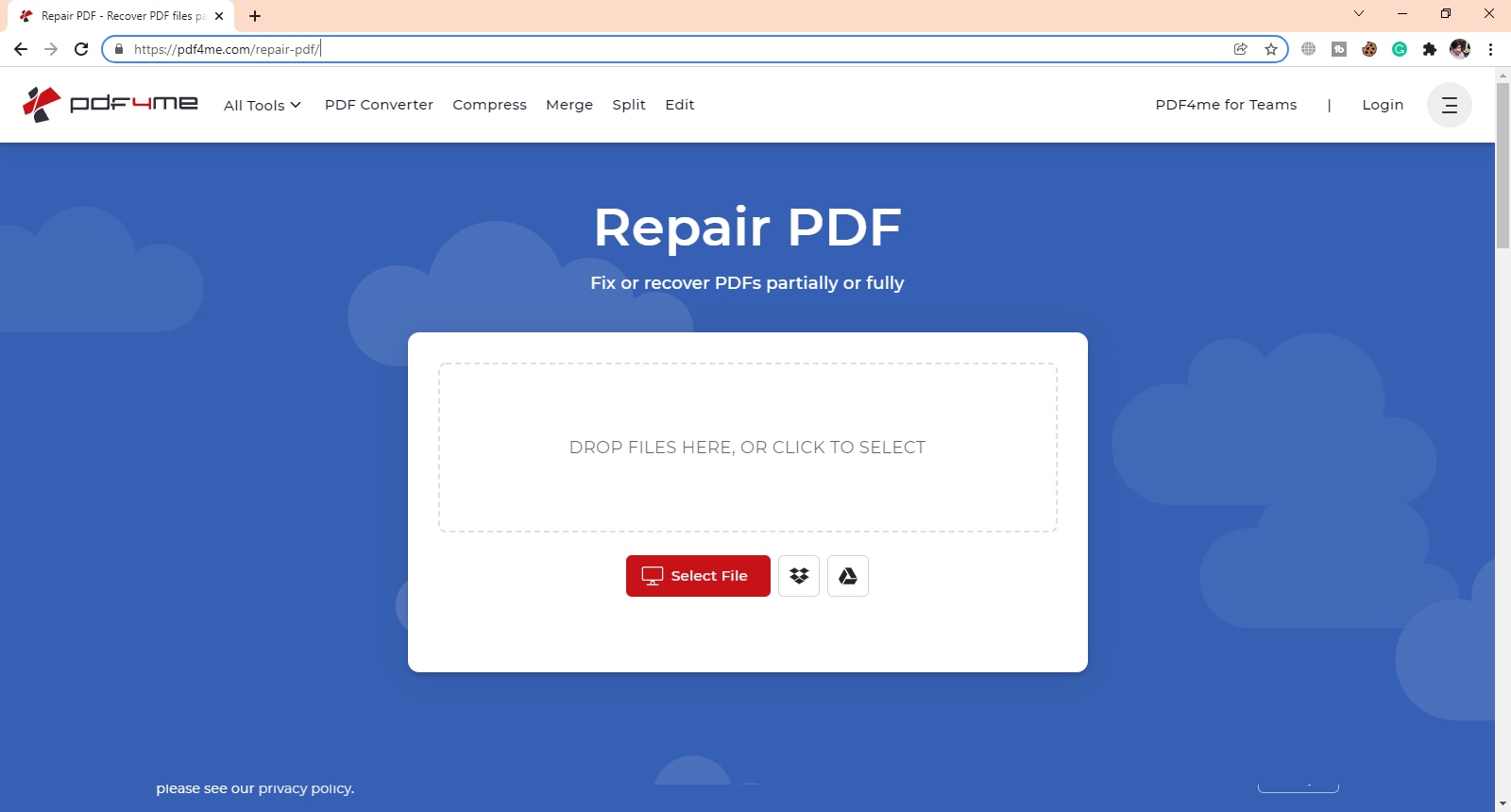 It effectively supports you fully or partially repairing PDF files online, thereby protecting your valuable information present in the documents.
Prominent Features:
Accessible online from anywhere on any browser
Securely fixes the damaged PDFs
You can use this tool on your mobile phone too
Support to fix or recover PDFs partially or fully
Part 3. How to Repair Seriously Damaged PDF Files Easily and Effectively?
Have some of your PDF files got seriously damaged? If your seriously broken PDF files cannot be fixed well by online tools, then an effective pdf repair tool for desktop will help you! You can fully rely on Repairit - File Repair. The following are its main features:
Repair almost all levels of file corruption issues, including Files cannot open, File layout changed, Unreadable files, Garbled files, etc.
Repair corrupted/unplayable/unaccessible files of various types, such as PDF, Excel, Word, Powerpoint, and repair files with all major formats.
Repair all components of the PDF file without modifying the original file.
Support for a complete preview of the repaired files before saving it.
Step 1.

Download and launch Repairit. Press the "Add" button to upload the damaged PDF files.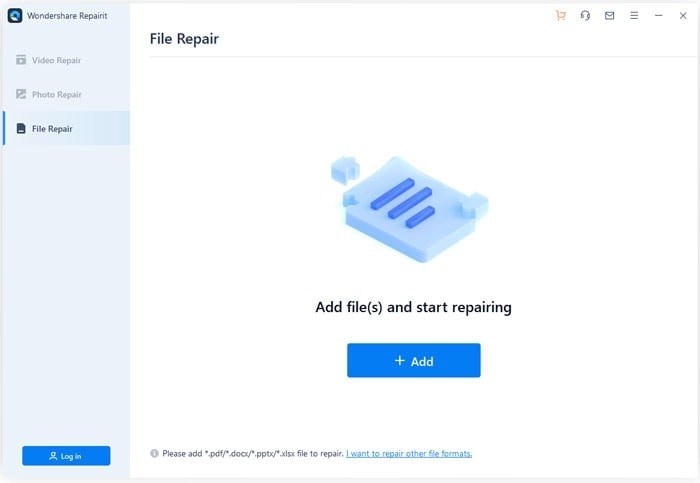 Step 2.

Now, tap on "Repair" to fix the corrupted files.

Here you can see the information of the damaged files, then click "Repair" to start the process.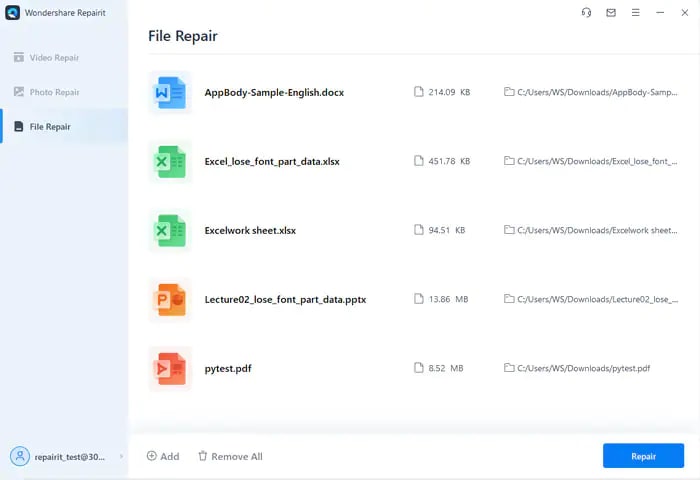 After the corrupted files are reapired successfully, you will see a notification in the below screen.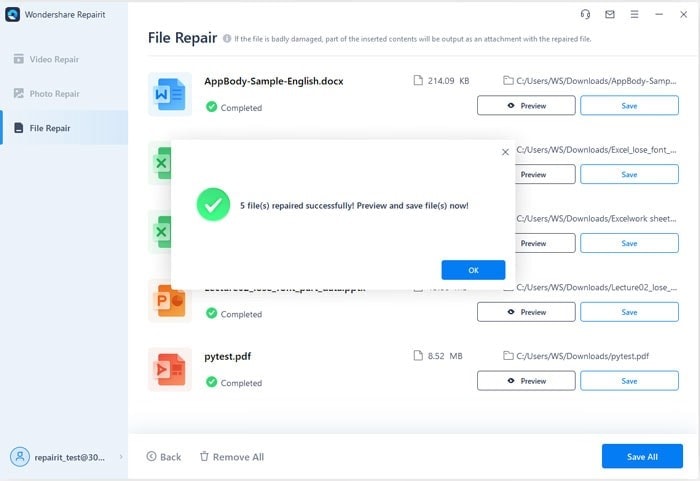 Step 3.

Preview and save the repaired files.

After your files are fixed, you can preview the content of the files to check their qualities.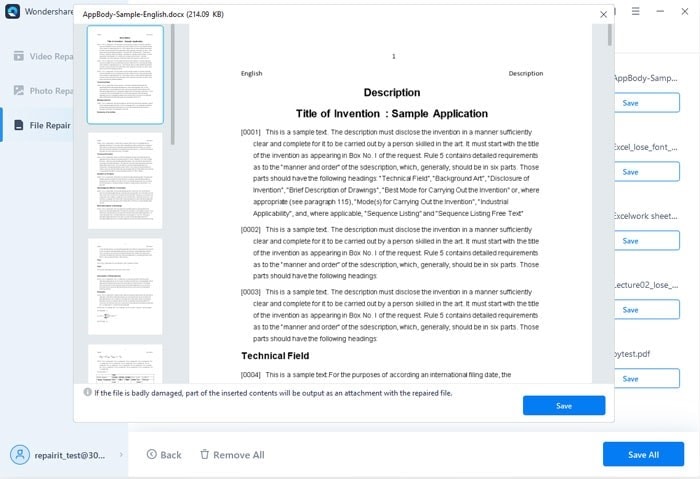 Then you can select a location on your PC/Mac to save the files you want to export.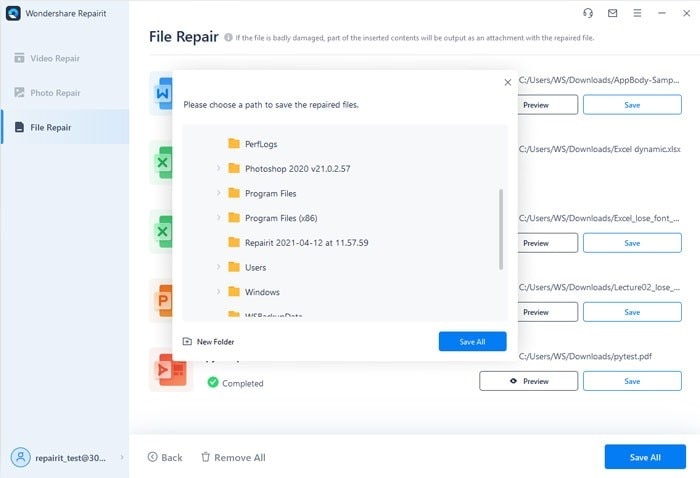 Part 4. How to Recover Deleted/Lost PDF Files on Windows?
Have you lost or mistakenly deleted the PDF files you were supposed to share with your boss? Worried about how to recover them? On the hunt for a reliable solution? Recoverit has always been there to serve you in the best possible way.
With this all-in-one incredible data recovery tool, you can instantly recover your lost PDF files from external devices, laptops, and computers. Doesn't matter if your files are lost accidentally or you intentionally deleted them, Recoverit can do the job you actually need.
Recover 100+ types of documents (PDF/XLS/DOC/HTML/PPT, etc) and data from your computer, and support to recover over 1000 types of data types, like Graphics, Videos, Emails, Audio, etc.
Recover data from numerous scenarios. Be it due to a system crash, accidental formatting or virus attack, Recoverit is able to do a total recovery.
Recover from any storage device, such as Hard Drive, Desktop, USB Drive, SSD, SD card, recycle bin, etc.
Ensure 100% data safe and easy operations.
Step 1.

Download and launch Recoverit on your PC/MAC, then choose a location where the files are lost.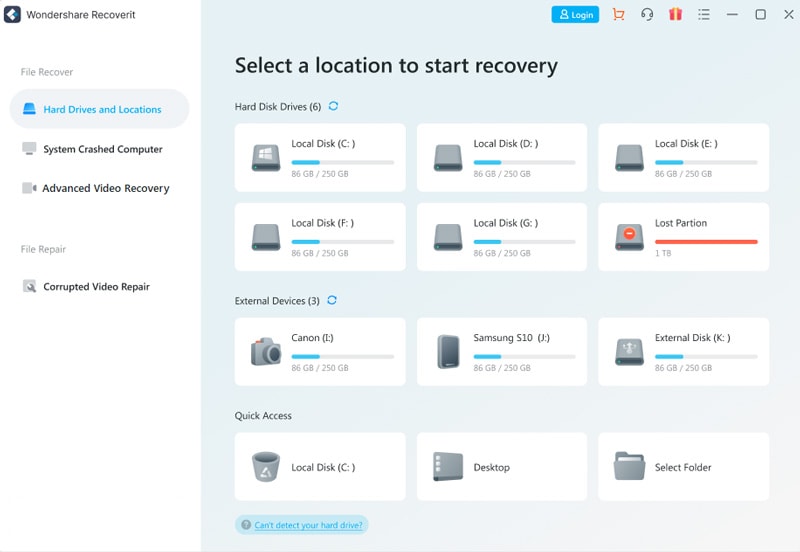 Step 2.

Start to scan the lost data.

During scanning, you can introduce filters to target a particular file you want to recover. You can immediately stop further scanning as soon as you find the deleted PDF file and click "Recover". In case you didn't find the lost file you want to recover, go for "advanced search".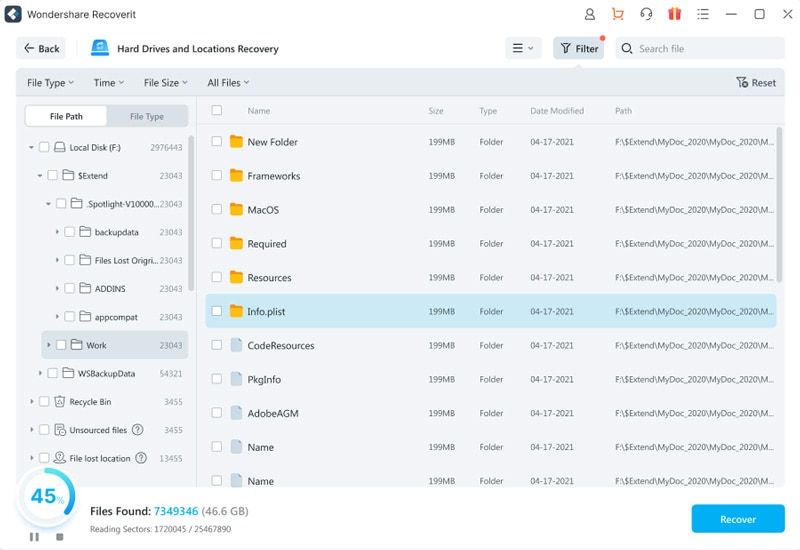 Step 3.

Preview and save the recovered files.

Recoverit will allow you to open a preview mode once the scanning gets completed. Verify the file to be recovered and click on the "Recover" button as shown below.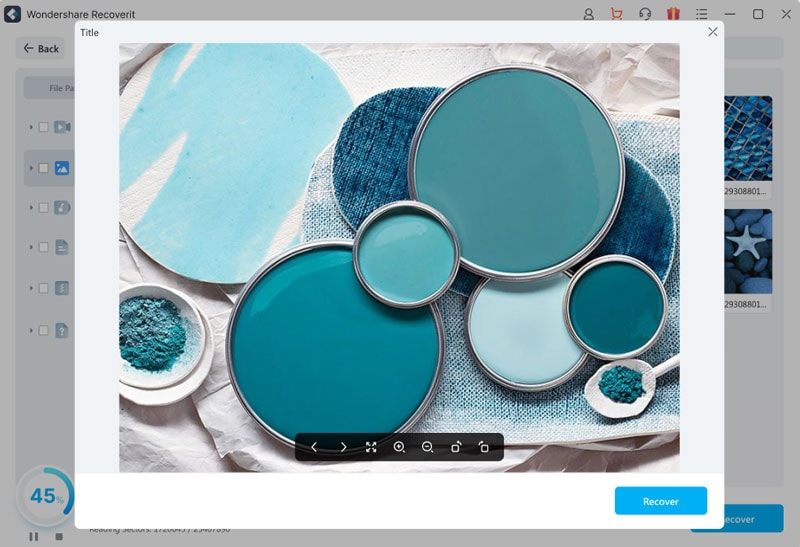 Conclusion
PDF file format for both personal and professional tasks has increased greatly. But, many PDF users are facing file corruption problems. Are you going through something similar? Don't panic as Repairit - File Repair - an effective PDF repair tool - can repair all the damaged or corrupted files.