Repairit - Fix all levels of file corruption and all formats of files easily.
An easy-to-use file repair software for beginners and professionals.
Outlook is a magnificent tool to manage your information that comes with a complete package of Microsoft Office Suite. You can easily save your important Outlook stuff (e.g., contacts, reminders, email, event, etc.) in a PST file to access it conveniently even if you don't have an internet connection.
Many Outlook users face a couple of challenges, including application crashing and freezing. PST file corruption is another issue that makes it difficult to access important information. An Outlook repair tool can help you effectively repair PST files in such a scenario. This guide presents top-tier tools to deal efficiently with Outlook data file corruption. Let's get into the details.
Part 1. The Reasons Why Outlook PST Files Get Corrupted
Generally, both software and hardware problems result in Outlook data file corruption. Let's have a look at them separately.
1. Software Challenges
● When the size of your PST file gets exceeded, it may get corrupted. The size of your PST file can be up to 50 GBs, but it is always better to keep the size small.
● When an Outlook user notices a file system damage problem, the PST files can also get damaged at that time. It is one of the leading reasons for PST file corruption. A Microsoft Outlook repair tool can be useful in this scenario.
● Virus attacks can also damage your PST files to a great extent. Want to get rid of these challenges? Install Outlook PST repair software today.
2. Hardware Challenges
● If your system turns off immediately due to a power failure issue while accessing your PST files, they may get instantly damaged.
● In case your system's hard drives crashes, it will end up corrupting PST files.
● PST files are stored on a network server. If any link (cable, router, or hub) gets damaged, it will cause PST corruption in the end.
Do you want to keep your Outlook data and emails safe? Go for an Outlook inbox repair tool to reduce your headache.
Part 2. Common Outlook Issues You May Want to Know
The three commonly happening Outlook problems you must be aware of are listed below.
1. Not Responding
Many times, Outlook 365 gets crashed or stops responding and shows a single screen continuously. You may also have come across a similar problem. Didn't you? Well, it usually happens due to corrupted PST files. You can use any of the below-mentioned PST repair tools to eliminate these challenges.
2. Spam Emails
If you are using Windows 10, you may have noticed that Outlook often sends empty or spam emails to the contact you've saved. One of the possible reasons for this problem is your damaged PST files.
3. Unwanted Delays
Most of the time, when you try to launch Microsoft Outlook 365, it takes a bit longer to open the application. It is just because of the large PST files.
Part 3. Top 5 Outlook Repair Tools for PST Repair
A list of the five best outlook repair tools is given below to repair PST files. Let's get into their specifics.
1. Stellar Repair for Outlook
It is listed among a few credible Outlook PST repair tools. You don't need to be a tech-savvy person to use this software. Do you have limited knowledge of PST files and other outlook stuff? Not a problem! The features are easy to implement and very convenient for every user. If you want to save your repaired PST files into multiple formats, Stellar Repair for Outlook is the tool you need.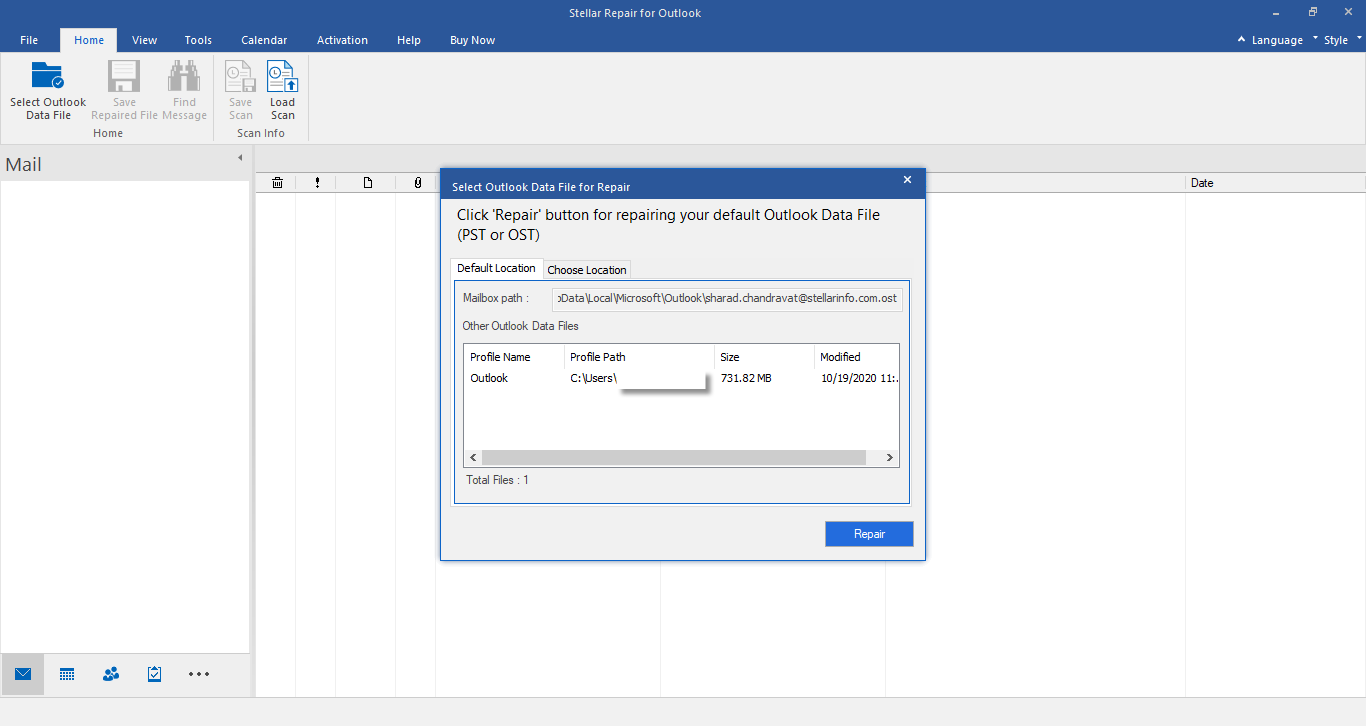 Pros
Support multiple languages (Italian, Spanish, English, and others)
Save the repaired files into different formats (HTML, MSG, EML, RTF, etc.)
Ability to fix password-protected damaged files
Cons
Focus more on simplicity instead of targeting effectiveness
The trial version contains very limited features
At a basic price, you can fix up to only five damaged files
2. Yodot PST Repair
Is your PST file damaged due to sudden shutdown? Don't worry! Yodot is a wonderful PST repair tool that helps you get your stuff back. A few clicks can do the PST file repairing job for you. Don't worry about the Windows you use as it supports every latest OS.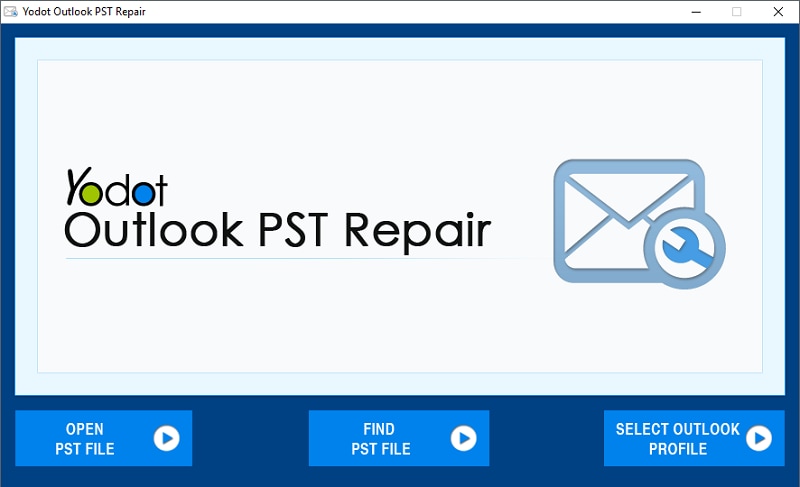 Pros
Engaging & user-friendly interface
Effectively recover deleted emails from damaged PST files
Cons
Unable to split large files into different portions
If the file is seriously damaged, the repairing process slows down
Batch repairing is not supported
3. DataNumen for Outlook
It is a leading Microsoft Outlook repair tool that has become a top choice for a couple of people who often have to repair PST files. The advanced algorithms to fix broken or damaged PST files make DataNumen for Outlook more special. It was previously known as the "Advanced Outlook Repair Tool".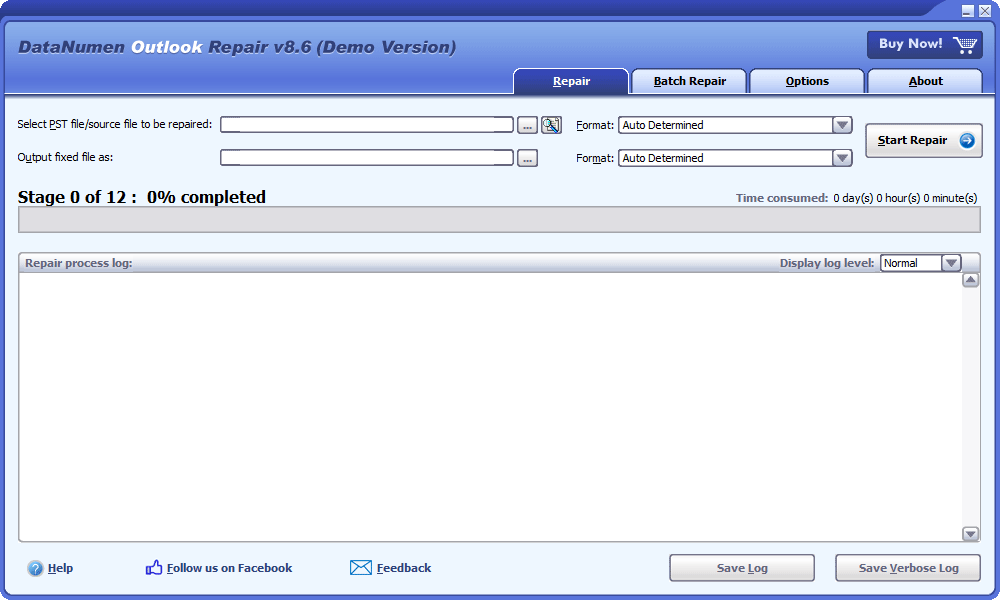 Pros
Split large files into multiple parts
Perform efficient batch repairing
Highly compatible with Windows (8.1/8/7)
Cons
If you are not a technical individual, the interface could be challenging for you
Costly in comparison to other similar tools with the same features
Customer support is not so responsive
4. Remo Repair PST Software
Due to the ability to repair seriously broken or corrupted PST files. Be it contacts, reminders, emails, or events, you can fix everything in a matter of minutes with this reputed PST repair tool.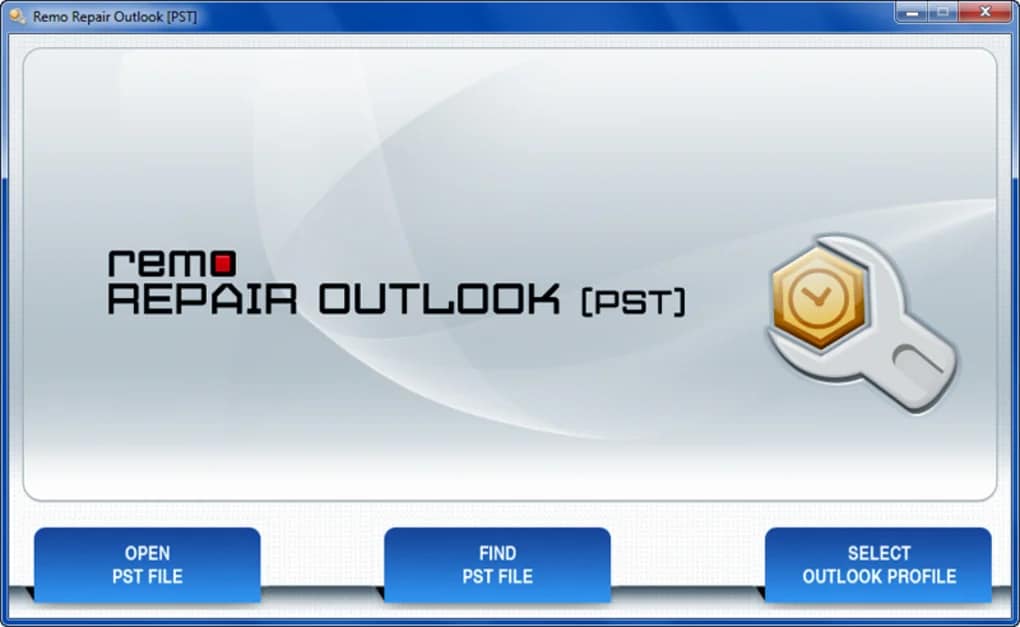 Pros
Perform quick repairing without damaging the stuff inside
24/7 technical support remains available
Password-protected and oversized corrupted PST files are repaired through the "Smart Scan" feature
Cons
Don't support batch PST repairing
In case you are fixing highly corrupted files, it will take more time to do the job
5. ScanPST Repair Tool
It is an incredibly amazing Outlook inbox repair tool that doesn't require a single penny of yours when performing minor Outlook PST repairs. Free functioning is something that attracts many people to give it a try.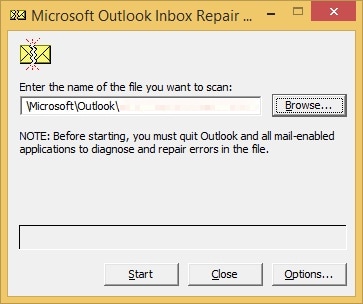 Pros
Repair PST file at no cost
Perform quick minor repairs
Support different versions of Outlook
Cons
Unable to deal with seriously broken PST files
You may lose some important stuff while repairing with this tool
Recover the folder structure of the fixed PST file is something it can't do
Conclusion
Has your PST file (carrying extremely important data) corrupted? Worried about losing the stuff inside? Looking for a reliable Outlook repair tool to repair PST files? Grab just 5 mins and read through this guide. It has everything you need in this regard.