This guide is precisely dedicated to all our readers who are only looking for photo recovery from memory card on Google. In this guide we are going to inform you about all the aspects of getting your lost data back and save it to avoid further incidents.
Part 1. Introduction to memory cards
Memory cards are a great source of collecting a huge bucket of photos and save it. From school to office it can keep all the data safe with precise memory. It will show you the exact data you uploaded. However, over writing it can cause problems.
Memory cards are small chipset devices which are very vulnerable to virus and physical damage. Certain damages are of such kind that we can't even see them properly.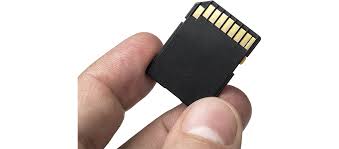 In such case, there are several solutions depending on the problem you are facing however if you are trying a memory card photo recovery then your wait stops here on this guide. You will need a recovery program that could make you day however, there is no choice given online. There are ample of software available but which is the best?
Read the complete guide and implement it ASAP to get your data back guaranteed.
Part 2. Introducing Recoverit (IS) toolbox
Introducing the fastest and best Recoverit (IS) to recover your precious data. Recoverit (IS) can recover data in such scenarios- Virus attacked data, Accidental deletion, Formatted data.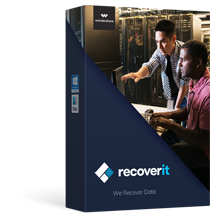 Why Choose This Memory Card Data Recovery Software:
It supports all the devices such as macbook, cameras, SD cards, music players and computers.
It can support over 90+ file formats available today.
There are two kinds of scans of its type one is quick scan and another is the deep scan to dig deep on your drive and take out your hidden file archives.
2,526,067 people have downloaded it
Below is the quick guide to recover lost photos on your memory card with Recoverit (IS).
Part 3. Step by step guide to recover your photos from memory card
Here is the step by step guide to recover your photos from memory guide. It would simply make your as there is no complications in recovering your data.
Step-1 Download and Install Recoverit (IS) program
Download and Install Recoverit (IS) program on your computer.
Step-2 Connect your memory card to your computer
Now, this part is quite important. As you have a memory card so don't confuse yourself with SD card and Memory card. You have a big size card that you need to connect to your computer in the given slot or with cable and card reader.
Step-3 Select the location for scanning
Now, the memory card location will be displayed to you on the screen. You need to tick the location and click on Start button to begin the process.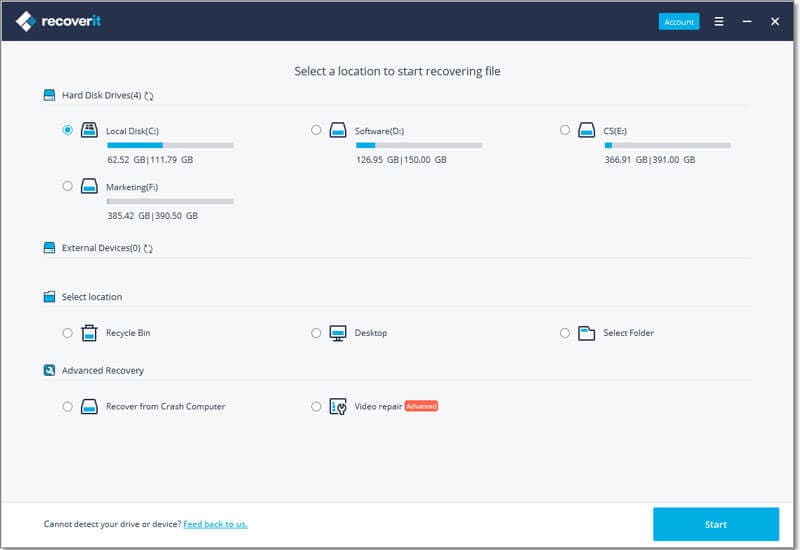 Step-4 Preview your file types and recover smoothly
Now, the scan results will be displayed as categorized file types. You can select the important photos that you want to recover and hit the Recover option to get the photos you lost.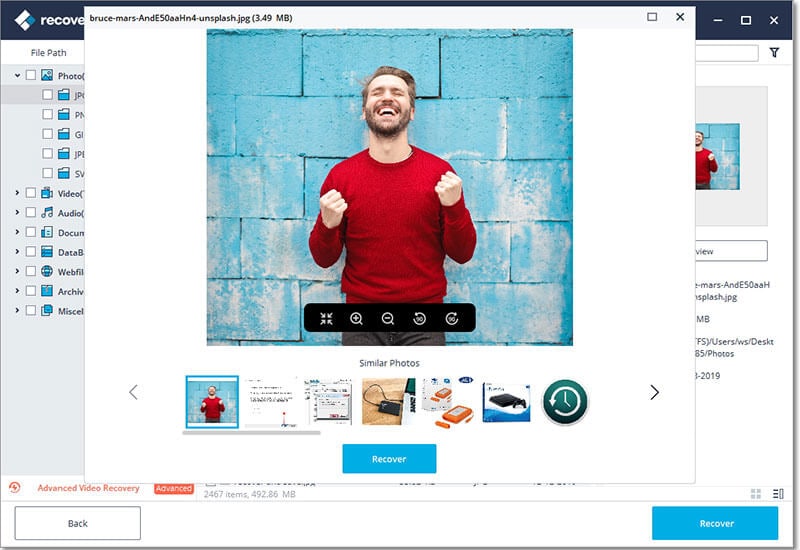 We hope you have got all of your photos however in case you missed on some photos that were not shown in the scanning results you still have one option to dig them out with Deep Scan.
Use this option and run a deep scan to recover all the files which didn't appear in first phase. You can simple recover and save the files on a different drive on your computer.
We hope you have got it and you are happy to see all your photos back to you. Now, it's your turn to spread some more happiness by sharing this tool with anyone who needs it. You can simply download the link and share with them.
Part 4. Memory card data lost scenarios
You might have wondered sometimes that why we lose data and what is the cause of it. Well, there is no specific reason for it, it is well explained below with all the scenarios that can happen.
Causes of memory card data loss-
1. Improper handling
2. Virus attack
3. Accidental formatting
4. Overwriting data
5. Physical damage
6. Corrupt file system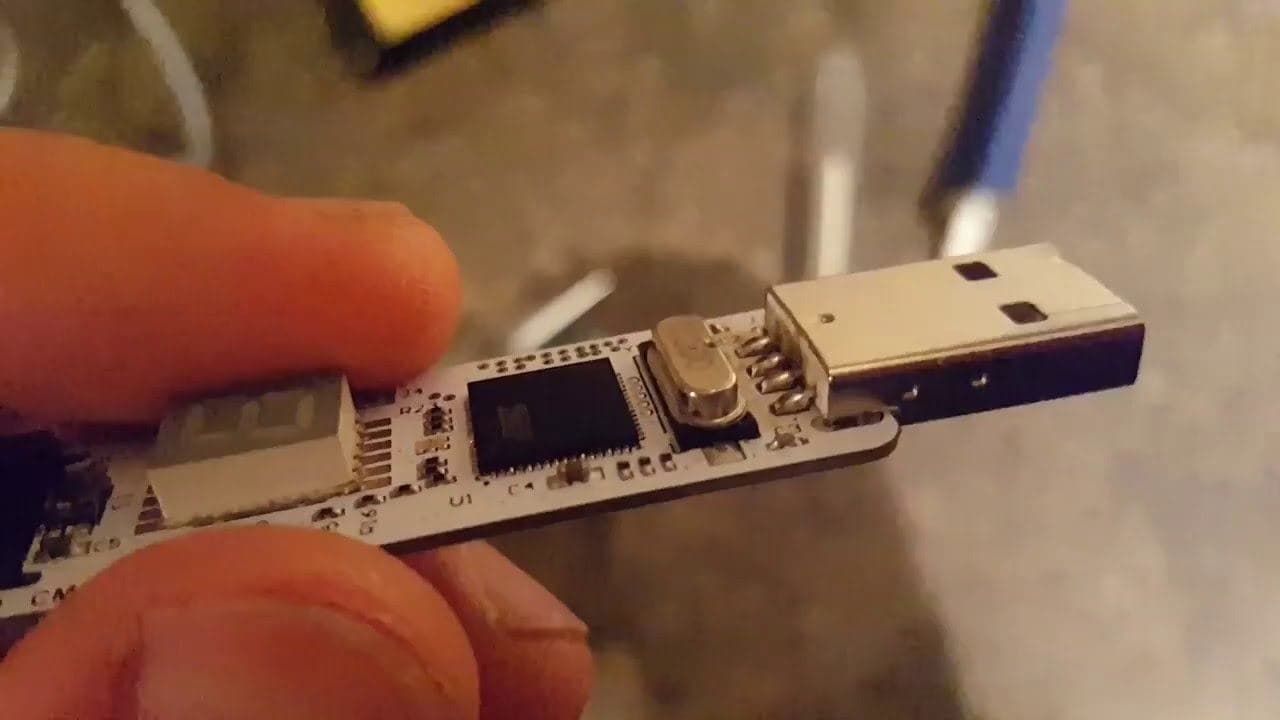 Part 5. How to avoid data loss.
We are going to share some useful tips on how you can avoid data loss on your memory card. Here are some best tips to avoid such conditions.
How to avoid these data loss causes-
1. Always carry the memory card case while you take it along.
2. Never upload virus infiltered data on the memory card.
3. Don't upload files to its complete capacity, leave some space vacant always.
4. Run a proper scan on your data before uploading it on your memory card.
5. Make sure your file system is healthy on memory card.