Data recovery softwares are available if you have ever lost some of your valuable files and images in your memory card. It will help you recovery lost items in a memory card that is either damaged or corrupted. There are several softwares out there that you can use to recover your data and other files in your memory card, some of the most popular include: Recoverit (IS), Digicamhelp data recovery tool, Wondershare Recoverit, Stellarinfo, Easeus and iBoysoft.
Among them, we'd like to recommend Recoverit (IS) as the most reliable data recovery software today. There is no reason to panic, just try the following solution to solve your problem instantly; there is nothing impossible with a good data recovery tool.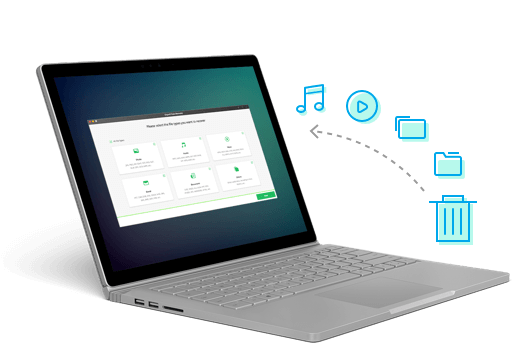 Part 1. Reasons for the malfunction of a memory card
Have you ever thought of how to retrieve files from a corrupted memory card? There are a number of reasons as to why your memory card failed. They range from technical reasons to normal operational failures of your device. You should be figuring out how to solve such a problem. This is because the memory card could be holding past images and files that are of value to you.
Some of the common reasons that would make your memory card malfunction include:
You may have formatted your memory card by mistake after connecting your device with a computer
You may have received files that were infected by a virus hence deleting or formatted your memory card
It has been long since you scanned your device with an antivirus tool
May be the card became unreadable due to system malfunction
Removal of memory card from a device without switching it of, or termination of the process of saving before it is completed.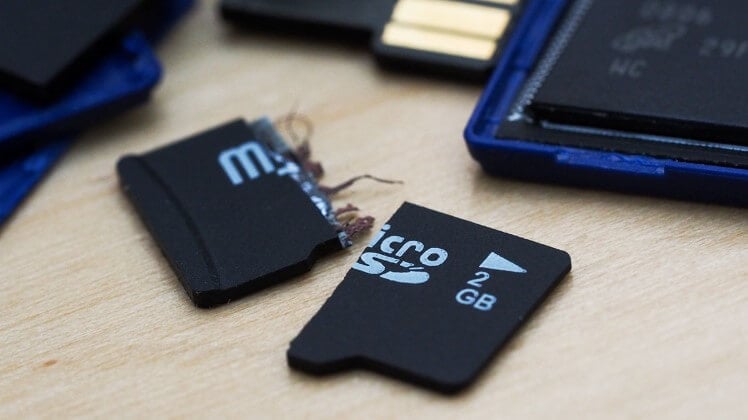 Part 2. Symptoms of a corrupted memory card
You don't have to worry anymore about a corrupted memory card. You have the tools available to help you. Did you know that Recoverit offers a solution? At least now you are informed.
As if that is not enough, once you notice that some documents are missing or can't even open up, that is a sign of corrupted memory card; The device would sometimes remind you to insert a memory card while you know you haven't uninstalled it, then that is another symptom of a corrupt memory.
In this case do not delete anything, and find software to recover some documents that can be lost. Additionally, it is also important to understand some few basics about memory cards before you even think of using a tool like Recoverit. You should be able to tell the symptoms of a damaged memory card before you even start thinking of how to recover data from a broken memory card.
Below are some of the common symptoms of a corrupted memory card:
Some files can be present but they cannot open up successfully
The memory card cannot be read
Sometimes, the images and files cannot open completely, they respond with an error text
Constant reminder error messages
The memory card is not detected by the device
Some documents may take a longer time to load or open
Part 3. How to repair data from a damaged memory card
You can use popular methods like running "chkdsk" command on computer to Fix the Damaged SD Card.
1. Start command prompt by pressing Windows Key + R (run command) and typing cmd in the box.
2. Next, type chkdsk E: /f /r and press enter. (Here "E" is drive letter of SD card, replace this letter with your SD card drive letter)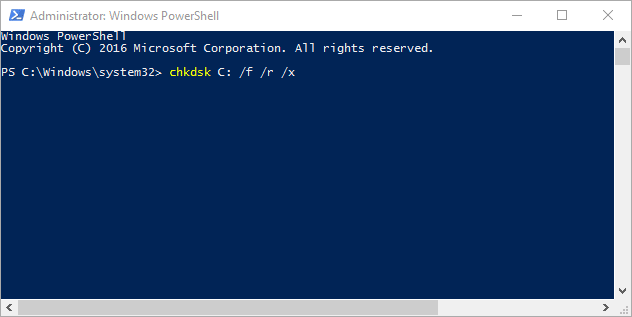 You should try to understand the problem before it escalates. You are in a good position to save and transfer your data in other places before they are fully damaged. However, you need to start looking for a data recovery tool. Now, let's go through a procedure with the popular Recoverit (IS) tool.
Guide on how to recover data recovery data from a memory data: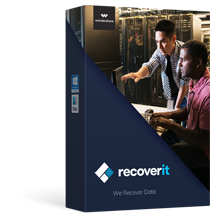 A Life Saver to Solve Your Data Loss Problems!
It is compatible with both Windows and Mac operating system.
It supports a large number of storage device type including hard drives, USB flash drives, SD cards, etc.
All major types of files can be recovered including music, images, video, documents, emails, and archives.
It has a deep scan features for in-depth scanning of the hard drive for searching files to recover.
2,526,067 people have downloaded it
Step 1. Firstly, you need to download and install the Recoverit (IS) software into your computer and launch it to access the user interface. Remember you have to be patient for a short while for it to download and launch successfully.
Step 2. Connect your memory card to your computer by inserting it into a card reader or other external device.
Step 3. Make sure the connected device is recognized by your computer, then you can see it in the program as below. Just tick the disk and hit "Start" to scan for lost files.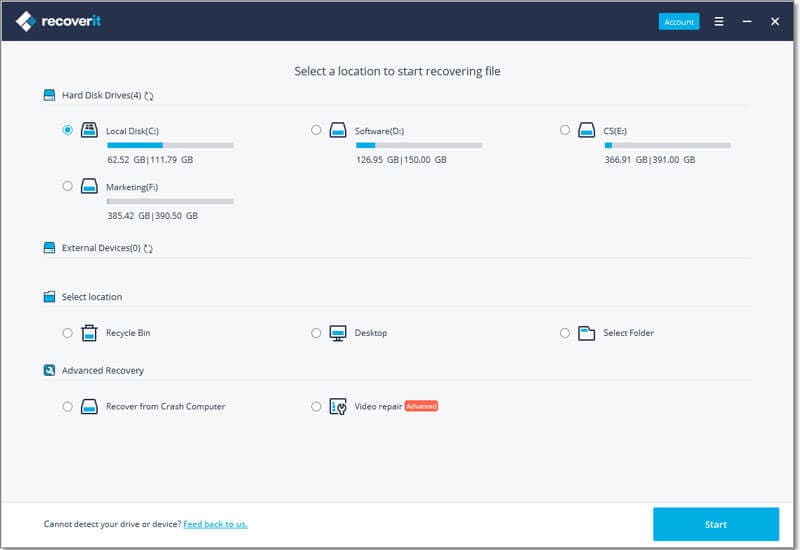 Step 4. When the scanning is finished, you can preview the specific recoverable files in the program directly. Select the files and hit "Recover" to save them on your computer. (Don't save the recovered files to the external device directly for the security consideration).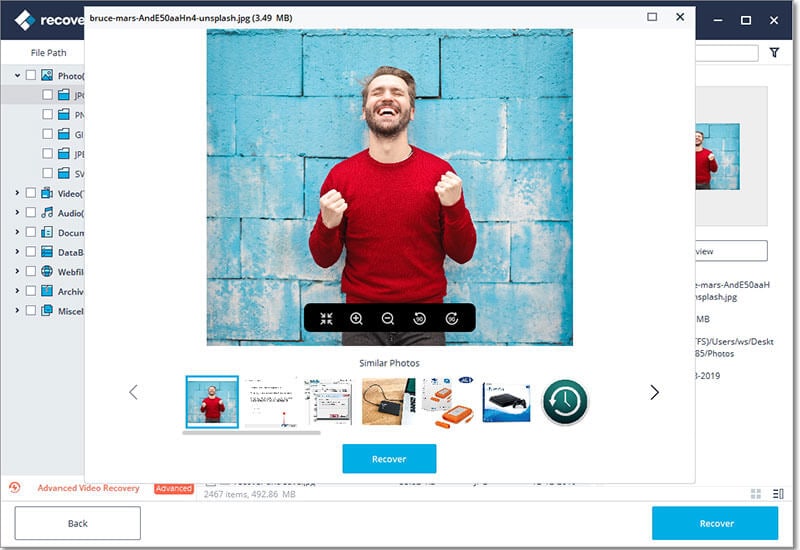 Tips:
If you can't find your lost data with the above mode, you can take a trial; It will scan your external devices deeply and offers more files for recovery.
Conclusion
It is now your turn to use the tool to avoid the stress and bring back yourself to your normal life. It is likely that you have now mastered how to recover data and other files from a damaged memory card. Most importantly, you will have restored your broken memory card back to its full functionality. Now you can help your friends by spreading the word, help a friend to help a friend.