For over a decade, Apple has prevailed itself as the leading brand of smartphones and devices that are leveled to bring tranquility and ease among individuals in their daily lives. The year 2020 has been referred to as an important year for the company since they believe in taking different approaches and steps in operation and development of their systems.
As you are aware of the launch of iOS 14 and iPadOS 14 on the 16th of September, Apple looks forward to introducing the iPhone 12 as their next benchmark of this fiscal year. iOS 14 has brought several impressive changes in their interface, where they have considered bringing App Library into action. The iteration has looked forward to improving their widgets and bring about several amendments and portrayals in their base applications.
With the major software update launched and announced, Apple now considers introducing the iPhone 12 to the world on 13th of October 2020. This article features their product and presents and detailed overview to guide people about their major launch.
Part 1. iPhone 12 Release Date
Apple has been known for its comprehensive releases of their products. Throughout its complete set of iPhone releases, Apple has been presenting its device to the world in an extensive fashion. Similar to iPhone 12, Apple has announced the release date to be 13th of October 2020. The complete release will be organized in an online session, as mentioned in their invitation to individuals around the world.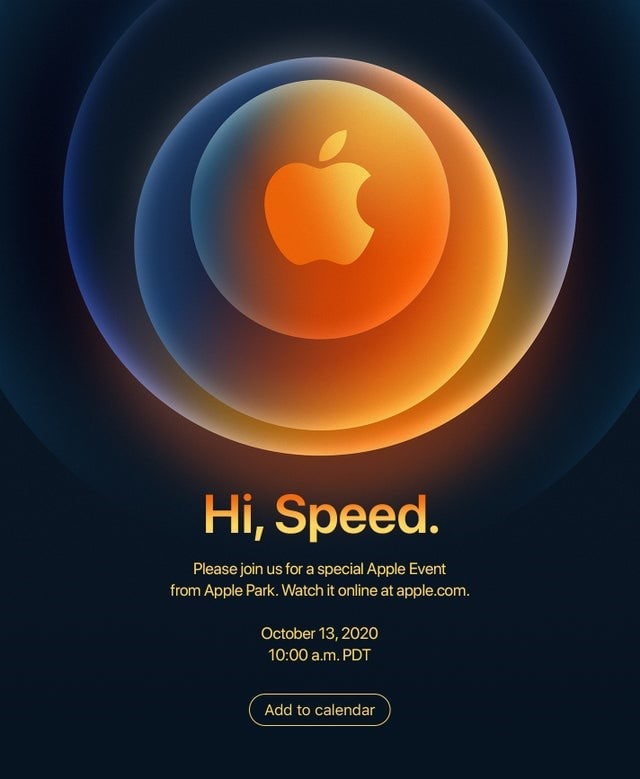 Part 2: iPhone 12 Models & Price
It is known that iPhone 11 will be ascended by iPhone 12, with the company presenting major updates and improvements in the preceding model. Before you get to understand the major specifications of your new iPhone 12, this article presents an overview of the previous model and its eminent characteristics.
iPhone 11 is known for processing major design updates and software updates that had made the system more robust unique in stature. With wide and ultra-wide lenses in its new design, Apple proposed a zoomed and cropped photo with adjusted pixels. A next-generation Smart HDR feature was induced along with the night mode for taking pictures. Apple just took their camera onto a whole new level with the launch of the iPhone 11.
iPhone 11 also came with a new and systemized video feature named as QuickTake. With 4K video resolution results, video quality got excessively better in iPhones. iPhone 11 came with the A13 Bionic chip, the processor that has been referred to as the "fastest Apple-designed processor ever." The battery life made a slight improvement in the former latest update. The Pro versions, however, are far more expressive and unique from the simple iPhone 11 version.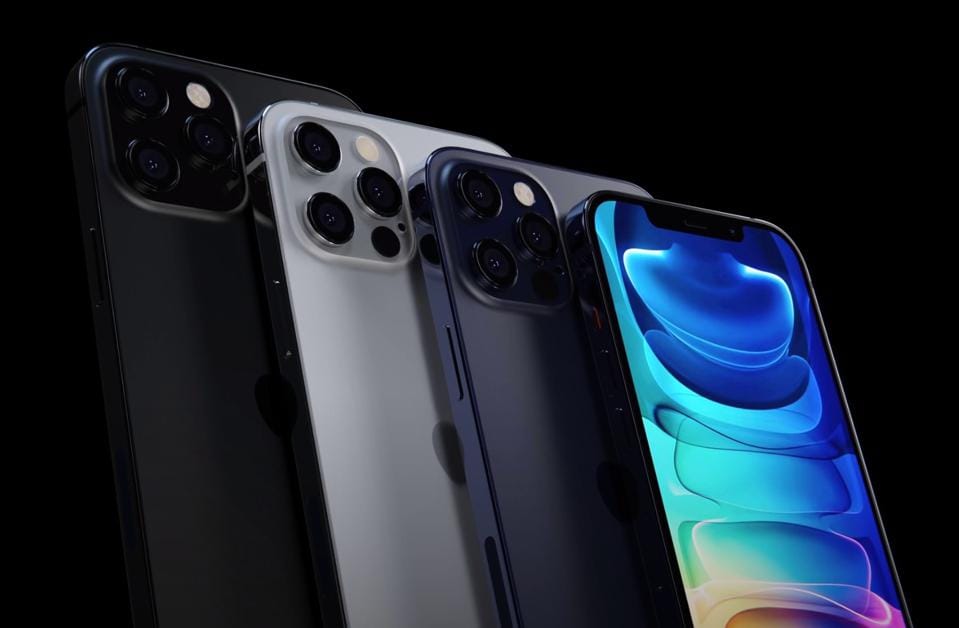 iPhone 12 has not been in the market, yet there are several rumors over the launch that is leaving the crowd quite excited for the new significant appearance. According to different leaked information, the following table displays the major specifications, price, and other details for every version of the new iPhone 12 that is believed to hit the market.
| | | | | |
| --- | --- | --- | --- | --- |
| | iPhone 12 mini | iPhone 12 | iPhone 12 Pro | iPhone 12 Pro Max |
| Price | $699 | $799 | $1049 | $1149 |
| Display | 5.4-inch Super Retina OLED (BOE) | 6.1-inch Super Retina OLED (BOE) | 6.1-inch Super Retina XDR OLED (Samsung) | 6.7-inch Super Retina XDR OLED (Samsung) |
| Processor | A14 Bionic | A14 Bionic | A14 Bionic | A14 Bionic |
| RAM | 4GB | 4GB | 6GB | 6GB |
| Storage | 64GB, 128GB, 256GB | 64GB, 128GB, 256GB | 128GB, 256GB, 512GB | 128GB, 256GB, 512GB |
| Cameras | Dual rear cameras | Dual rear cameras | Triple rear cameras + LiDAR | Triple rear cameras + LiDAR |
| 5G | Sub-6GHz | Sub-6GHz | Sub-6GHz, mmWave | Sub-6GHz, mmWave |
| Battery | 2,227 mAh | 2,775 mAh | 2,775 mAh | 3,687 mAh |
| Body | Aluminum | Aluminum | Stainless steel | Stainless steel |
Part 3. Apple iPhone 12 Colors & Design Options
iPhone 12 is believed to hit the market with new innovations from Apple. The major updates are rumored to be brought in the design of the model, where it can be primarily observed in the outer metal edging of the smartphone, similar to what has been shown in the latest iPad Pro. Another important update that was observed in the leaked mockups for new iPhone 12 declared a fourth lens, most commonly seen as a LIDAR sensor, that is keen to develop the camera results with an improved augmented reality function.
It has been referred that the notch provided in the front screen of the smartphone that holds the front camera will be slimmed down in this model. However, it is still quite uncertain that it would be completely removed off the front pane, as believed in the new generation of smartphones.
iPhone has been a house to a variety of color schemes that have been introduced over the complete ranges, with every model having its own unique color. Primarily, they might not have come with very variant color options; however, with the continuation of model launches, Apple sought different colors for their devices to make them look vibrant and unique in every sense possible. If we look over all the former colors provided by Apple in their iPhone models, they can be segregated as follows:
Space Grey
Gold
Midnight Green
Yellow
Purple
Rose Gold
Blue
Black
White
Red
Silver
Green
Coral
Pink
There is not much that has been mentioned about the color options provided for iPhone 12. However, according to major reports, iPhone 12 Pro is believed to come in a new spirited color of navy blue. Concerned over this fact, the rest of the color schemes are believed to be similar to what Apple has always presented, i.e., black, white, and silver. Furthermore, the iPhone 12 Mini is also considered to feature six different colors, including black, white, blue, red, coral, and light orange.
Part 4. Can I Use 5G on the New iPhone 12?
Many smartphone companies have bought a flagship of 5G for their latest models, including Apple, who is believed to introduce a 5G network in their latest iPhone 12 5G model. It is said that all models for the latest iteration would come in support for the 5G network; however, it is only possible for one of the models among all versions to have the swiftest possible speed. It has been reported that iPhone 12 Pro Max will be the version in the lineage that would be supporting mmWave 5G, with the other three versions to be having a sub-6-GHz 5G.
Apart from Apple, many other companies have sought 5G and have induced and are considering inducing 5G support in their mobile phones. These companies, including Samsung and Huawei, are seeking to improve the complete 5G support system and develop models that provide high-speed internet services, similar to what 5G is really developed for. The smartphones that are supported by 5G are displayed as follows.
1. Asus
ASUS ROG Phone 3
ASUS Zenfone 7
ASUS Zenfone 7 Pro
2. Pixel
3. HMD Global (Nokia)
4. Honor
Honor V30
Honor 30 Lite
Honor 30 Pro Plus
Honor X10
Honor X10 Max
5. HTC
HTC U20 5G
HTC Desire 20 Pro
6. Huawei
Huawei Enjoy 20 Plus
Huawei MatePad Pro 5G
Huawei Mate X
Huawei Mate 20 X 5G
Huawei Mate 30 Pro
Huawei P40 5G
7. LG
LG V60 ThinQ 5G
LG V60 ThinQ
LG Velvet
8. OnePlus
OnePlus 8 Pro
OnePlus 8
OnePlus 7T Pro 5G
OnePlus 7 Pro 5G
9. Oppo
Oppo Find X2 Pro
Oppo Reno 3 Pro 5G (China-only)
Oppo Reno 10x Zoom 5G
Oppo Ace 2
10. Realme
Realme X50
Realme X50m
Realme X50 Pro 5G
11. Samsung
Samsung Galaxy Note 20
Samsung Galaxy Note 20 Ultra
Samsung Galaxy S20 Ultra
Samsung Galaxy S20 Plus
Samsung Galaxy S20
12. Sony
13. Xiaomi
Xiaomi Black Shark 3
Xiaomi Black Shark 3S
Xiaomi Mi 9 Pro 5G
Xiaomi Mi 10
Xiaomi Mi 10 Ultra
14. ZTE
Axon 10s Pro
Axon 10 Pro 5G
Axon 11 SE
Axon 20
Nubia Red Magic
Part 5. Other iPhone 12 Specs (Based on Leaks)
iPhone 12 is not all about design and structure improvements; it similarly presents various performance updates that are to alleviate the models to a whole new level. Apple iPhone 12 is to be induced with the A14 Bionic, the next-generation processor that is to be primarily motived across the iPad Air 4. The A14 Bionic is presenting a six-core design with a 5-nanometer size and packed with 11.8 billion transistors. This processor is believed to break many leads set by its former A13 Bionic, with updates across Apple's Neural Engine, amending the cores from 8 to 16 in numbers. These numbers present a very significant improvement, with the second-generation machine-learning algorithms developing an execution speed twice the speed of the former accelerator.
The iPhone 12 also looks forward to introducing a 4-times faster GPU with the power to deliver graphical fidelity close to console-quality results. Experts have been mentioning A14 Bionic to set new benchmarks in the market; however, the actual results still remain a mystery for many people throughout the world.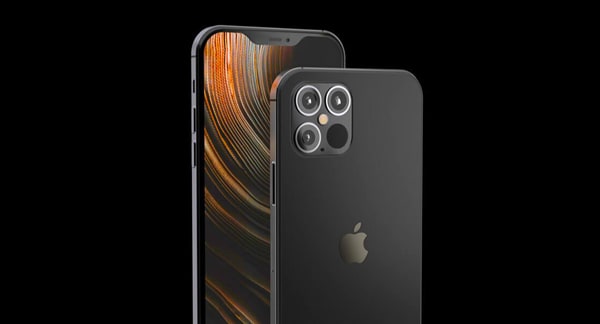 The display is another major improvement that is believed to hit a couple of models in the complete iPhone 12 series launch. iPhone 12 Pro and iPhone 12 Pro Max are believed to present a 120 Hz refresh rate, leading towards a smoother experience with a very swift response rate and vigorous playback. These specifications will surely hit the Apple market with a satisfied customer and would lead more people into using the iPhone in their daily lives for an enhanced experience.
You might have already decided to buy an iPhone 12 for yourselves or upgrade yourselves to a better model; however, there are a few factors that are to be kept in mind before moving towards a new smartphone set. Backing up your important data is one of the most important things that are to be kept updated while using Apple smartphones. The complete process of backing up data is no difficult for people these days. The use of third-party applications has been whoopingly increased in this era, leaving you in confusion to select the perfect platform for this purpose. This article looks forward to providing you with an option that would help you cater to your requirements and successfully back up data across your desktop to save it for your new iPhone 12.
dr.fone - Phone Backup (iOS) is one efficient solution to backing up data from your iPhone across your device in a few clicks. There are several reasons that make this platform a perfect option for your iPhone, which is explained as follows: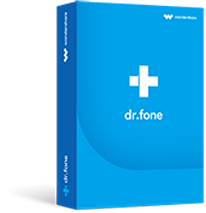 Backup your iPhone in One-Click before you upgrade to iOS 14
You can backup all data from your iPhone onto the computer under a single click.
Data can be easily previewed and restored back into the device.
You can additionally save data across your computer.
There is no data loss recorded during the procedure.
You are provided with the option of selective backup and restoration across any device.

2,965,271 people have downloaded it
The complete procedure of backing up data is explained in steps as follows:
Step 1 Download and Launch
Install the platform onto your device and proceed to launch it. Select "Backup and Restore" from the list of options in the home window. Connect your iPhone simultaneously and select "Phone Backup" to move to the next window.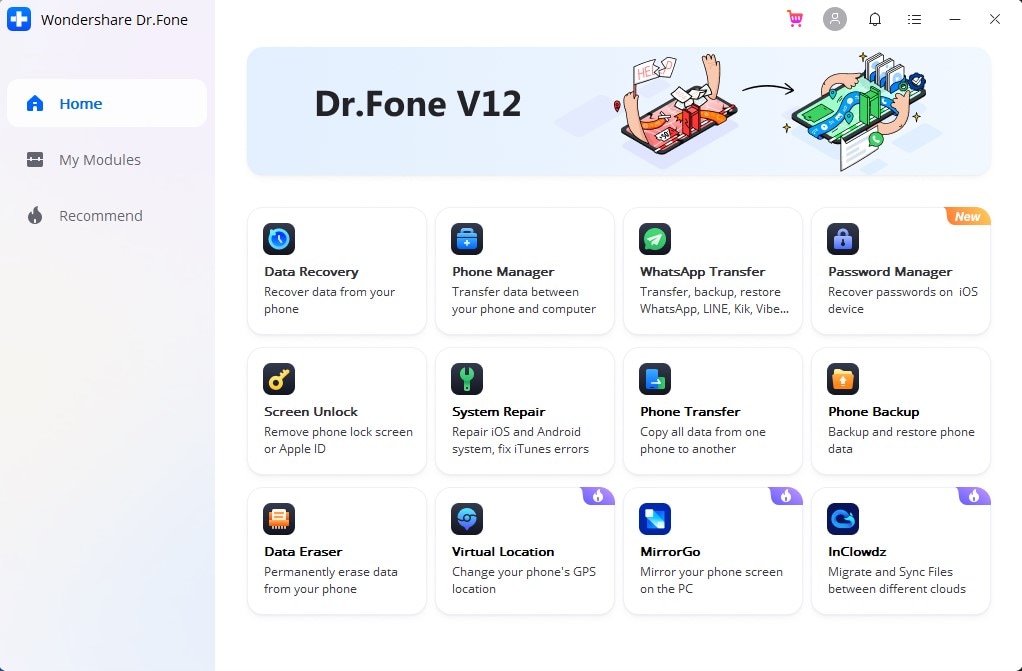 Step 2 Select Data and Backup
Select all the appropriate files and data that you need to back up into the computer. Tap "Backup" after successfully selecting the complete list.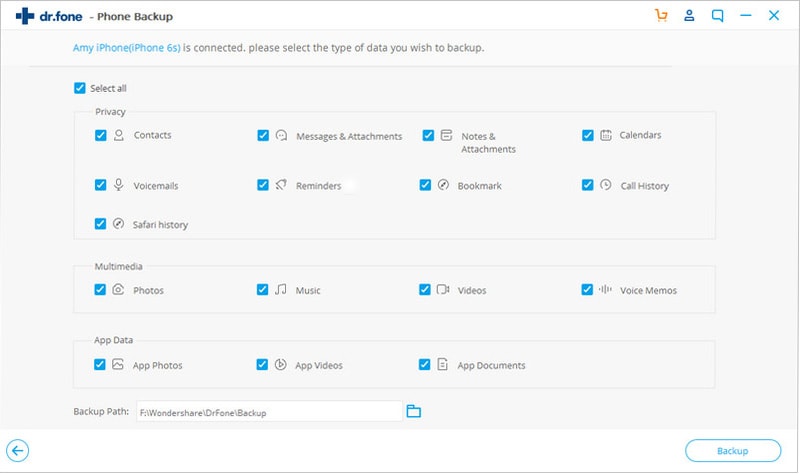 Step 3 Execution and Preview
The platform automatically starts the backup and concludes by showing a confirmation message in the next window. You can also proceed to preview the backed-up data by tapping on "Open Backup Location."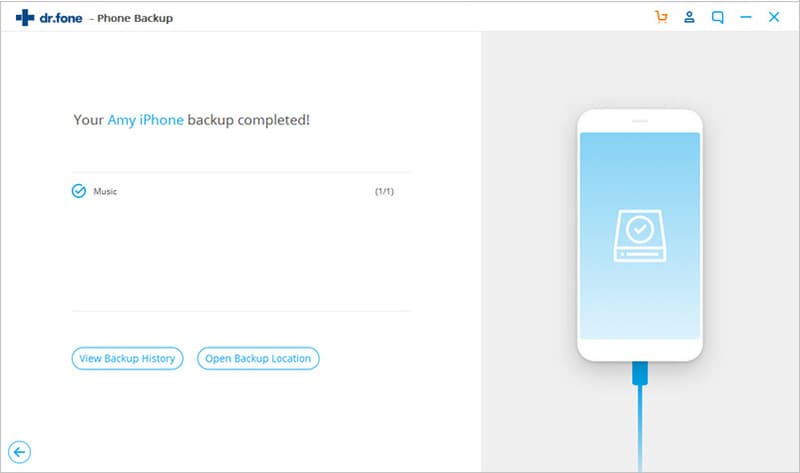 Conclusion
This article has presented a detailed overview of the latest launch of the iPhone 12 that is considered to be processed on the iphone 12 release date 2020, which is 13th of October 2020. There has been a keen emphasis on the iPhone 12 specs and the improvements that are believed to be presented across the new model. You need to look over the article to get a better knowledge of the complete launch.