Apple M1 Chip has been the transition of MacBooks in the SoC sector. The high-end MacBook Airs and Pros were believed to be powered by strong processors. M1 Chips became the game-changer in user experience to change the processing speed. With the introduction of the M1 Chip, an upgrade in the systems was necessary. The M1 Pro and M1 Max were introduced as the next-generation variants across Mac systems.
This article is based on providing a comprehensive overview of M1 Pro vs. M1 Max. We shall go through some exceptional details that will help users figure out the best processor according to their use.
Part 1: Apple M1 Pro vs. M1 Max
Apple M1 Pro and M1 Max are the products of the same developer. Although they are different variants of each other, they hold certain similarities. We shall be providing similarities and differences as an M1 Pro vs. M1 Max comparison in this part.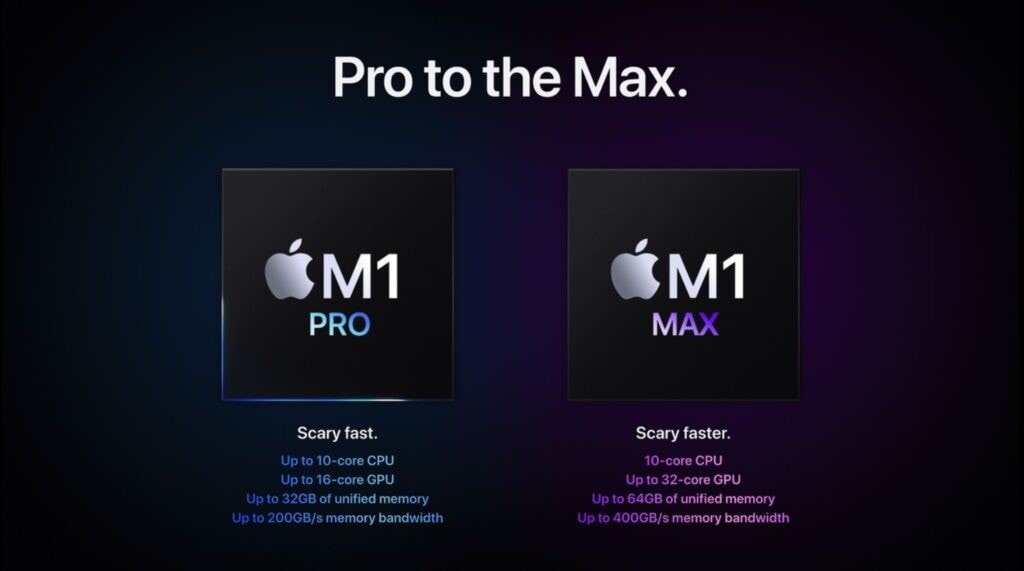 Similarities
Starting with the similarities, numerous features are the same across both chips. Talking about their CPU cores, we find 10 cores across the M1 Pro and M1 Max. Out of these cores, there are eight performance cores, and the two remaining cores hold the efficiency department. Both chips offer the option to increase the core number, which enhances their processor-intensive tasks. However, you get the option of increasing the number across both cores.
We also find a neural engine across both processors which is used to improve the camera experience and accelerate the on-device machine learning processes. Both high-performance chips feature a media engine that helps cover , , ProRes, and ProRes RAW, along with hardware acceleration. Users are also accompanied by a video decode engine, which can be found across both M1 chips.
Differences
The complete breakdown of the M1 chips brought several considerable differences. These differences differentiate them from each other. You will find a maximum of 16 cores across the M1 Pro for graphic processing. On the other hand, you can get 32 cores across M1 Max. This marks a significant difference between both processors. Those who understand the need for more cores for effective performance would get why M1 Max is superior in this case.
There is also a significant memory bandwidth difference between the processors. You will find a proper deviation in both bandwidths. M1 Pro only offers 200 GB per second, while M1 Max holds the power of 400 GB per second. People dealing with high-end tasks feel this difference. Similar to memory bandwidth, Unified Memory is another changing factor among the chips. You will observe a proper difference of 32 GB vs. 64 GB across both processors. Although M1 Max is available in both 32 and 64 GB variants, there is no 64 GB variant across the M1 Pro.
We have been discussing the encode and decode engines in the similarity sections. However, despite the similarity, both processors have significant differences. M1 Pro comes with a single ProRes encode and decode engine. It also holds a single video encode engine. M1 Max, on the other hand, holds two of each. Thus, if you are a professional dealing in video editing, you know where to look.
Part 2: Apple M1 Pro vs. M1 Max Performance
What will you get across the M1 Pro vs. M1 Max in terms of performance? Both chips have been designed with the objective of high-end results. However, there are specific numbers that differentiate both processors from each other. Regarding the primary use, no particular performance change was observed across the M1 Pro vs. M1 Max comparison.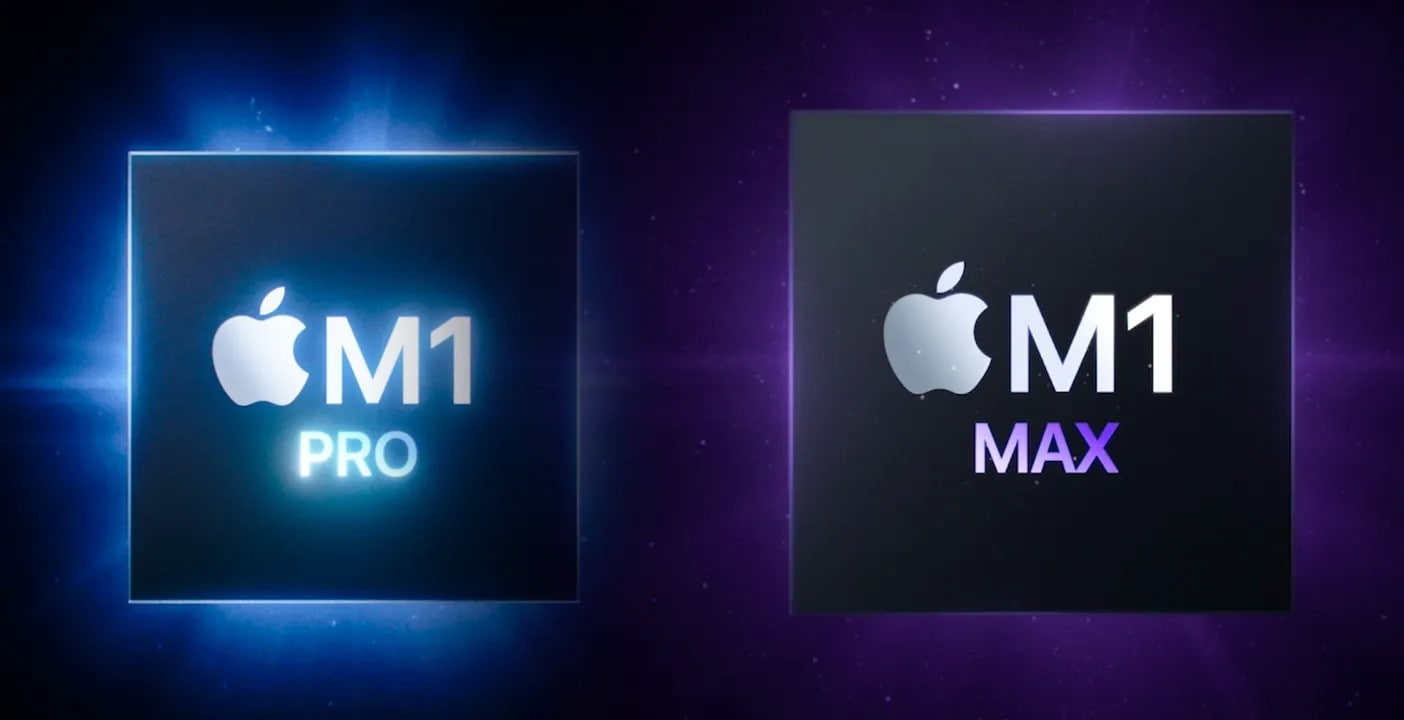 Being a developer, you will feel the difference in the performance across M1 Pro and M1 Max. The change comes across the video editing tasks, where one outperforms the other. M1 Pro provides about ten times better performance than the M1 chip in video editing. This is even better with M1 Max, which is known to have 13 times improved performance than the M1 chip.
There is a certain difference in the performance of both M1 Pro vs. M1 Max; however, this difference is not for basic users. Only high-end users need to focus on the metrics. You should focus on your budget if you have no such high-end needs.
Part 3: Apple M1 Pro vs. M1 Max Pricing
Processor

Device Size

Specifications

Price

M1 Pro

14-inch

8-Core CPU
14-Core GPU
16GB Unified Memory
512GB SSD Storage

$1999

10-Core CPU
16-Core GPU
16GB Unified Memory
1TB SSD Storage

$2499

16-inch

10-Core CPU
16-Core GPU
16GB Unified Memory
512GB SSD Storage

$2499

10-Core CPU
16-Core GPU
16GB Unified Memory
1TB SSD Storage

$2699

M1 Max

16-inch

10-Core CPU
32-Core GPU
32GB Unified Memory
1TB SSD Storage

$3499
Part 4: Which One You Should Buy?
Now that you know both chips well, you can figure out which one to buy. You will know which processor to consider with a clear M1 Pro vs. M1 Max comparison.
Consider Buying MacBook Pro with M1 Pro if…
If you have casual use with MacBook Pros, there is no issue in buying the M1 Pro. Although both processors have several professional differences, you won't feel them. Since you have worked across all basic functions, both M1 Pro and M1 Max MacBook work perfectly. In such cases, you should save your budget, which would come with an M1 Pro chip.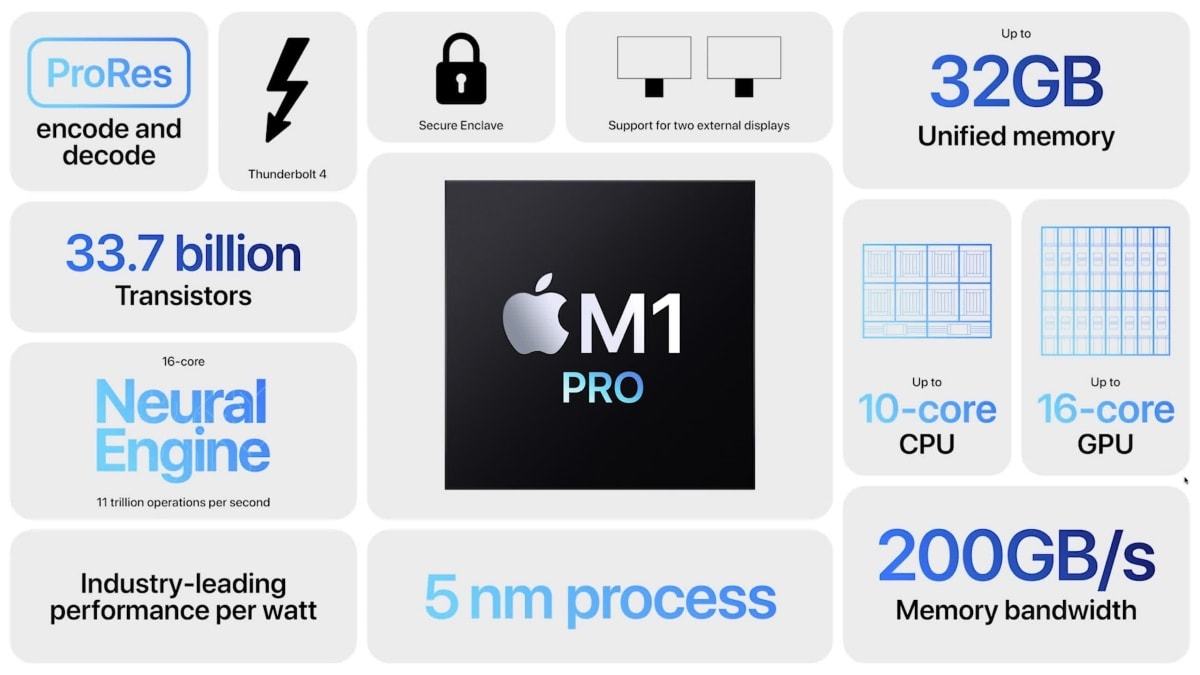 Consider Buying MacBook Pro with M1 Max if…
Considering you are a professional video editor, M1 Max is a suitable processor for you. With high-end results, M1 Max gives you a smoother experience with computing. It holds the power of playing games of the finest quality. That is why it is preferred to have an M1 Max chip on your MacBook Pro. You should consider spending a few more hundred dollars for a seamless experience.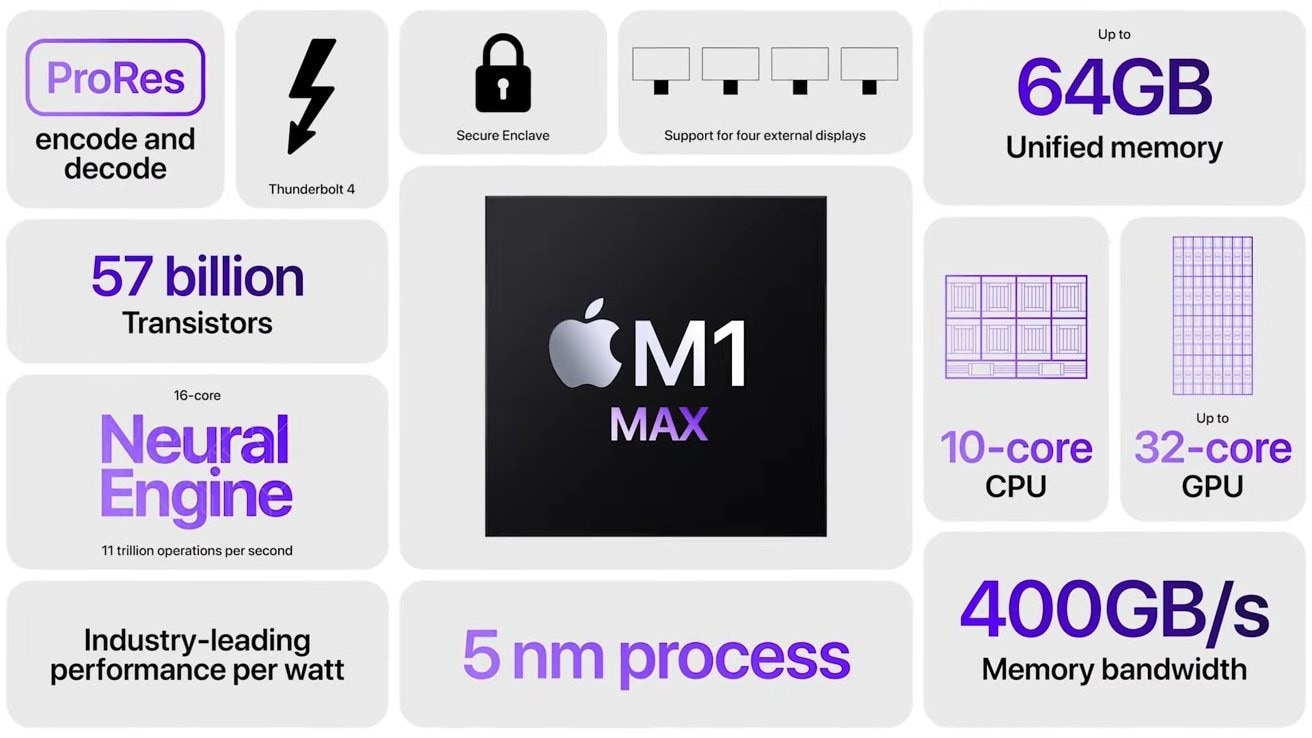 Conclusion
This article provides a comprehensive overview of M1 Pro vs. M1 Max. An accurate description of both chips and their performance has been discussed. Along with that, you have also discovered the prices of the processors. This would surely help you buy the proper M1 chip according to your requirements.