These days, the way we communicate with our loved ones has been changed drastically. For instance, instead of sending texts, we often leave voice recordings as well. Since these voice recordings can hold important information or sentimental values, losing them can be a nightmare. Fortunately, you can recover deleted voice recording by following the right approach. In this guide, we will teach you how to do voice recorder recovery in a stepwise manner.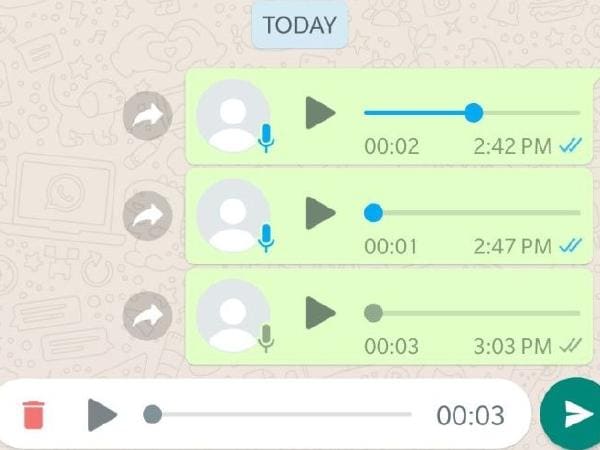 The common scenarios for lost voice recordings
There could be different reasons or triggers for losing the stored voice recordings. Some of the common issues could be:
A malware or virus attack of the device storage


The mishandling of voice recording by a corrupt third-party app


You could have accidentally deleted the saved voice notes as well.


The device storage can also get corrupt, resulting in data loss.


A physical or water damage of the storage unit


Some connectivity issue or network problems
How to recover deleted voice recording files with Recoverit (IS)?
The best way to recover deleted voice recording is by using Recoverit (IS). It is one of the best data recovery software out there that can restore all kinds of content. This includes songs, voice recordings, photos, videos, ebooks, documents, and so much more. The tool can help you do call recording recovery or voice recorder recovery from the SD card of your phone.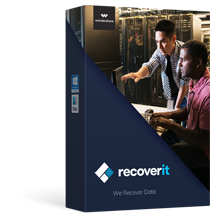 A Life Saver to Solve Your Data Loss Problems!
Users simply need to follow a basic click-through process to learn how to recover deleted recordings.
It can perform data recovery on a system's internal drive as well as various external units like SD card, memory card, hard drives, flash drives, and so on.
The interface will first let you preview the recovered data before restoring it.
Two different data recovery modes: normal and deep (all-around scan)
Every major file format is supported

2,965,271 people have downloaded it
To know how to recover deleted voice recordings using Recoverit, follow these steps.
Step 1

Choose a recovery mode

Unmount the SD card from your phone and connect it to your system. Launch Recoverit.
Step 2

Select a location to scan

On the next window, you need to select the kind of external device you have mounted. In this case, it will either be an SD card or a memory card.

Also, you can specify the exact location (drive or file system) from where you wish to recover deleted voice recording.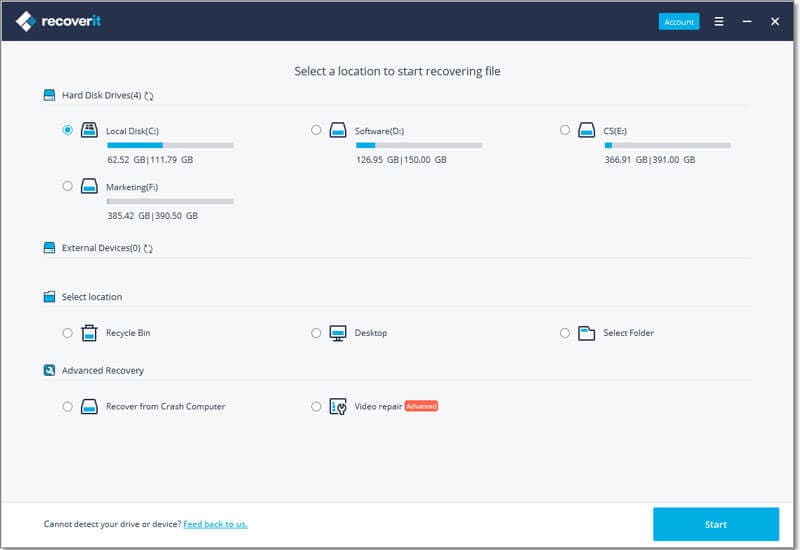 Step 3

Restore your voice recordings

Wait for a while as the application would scan the location and retrieve your deleted voice notes. Make sure that you don't close the application in between the call recording recovery stage.

In the end, you can just preview the data that has been extracted. Select the voice recordings of your choice and restore them to a safe place.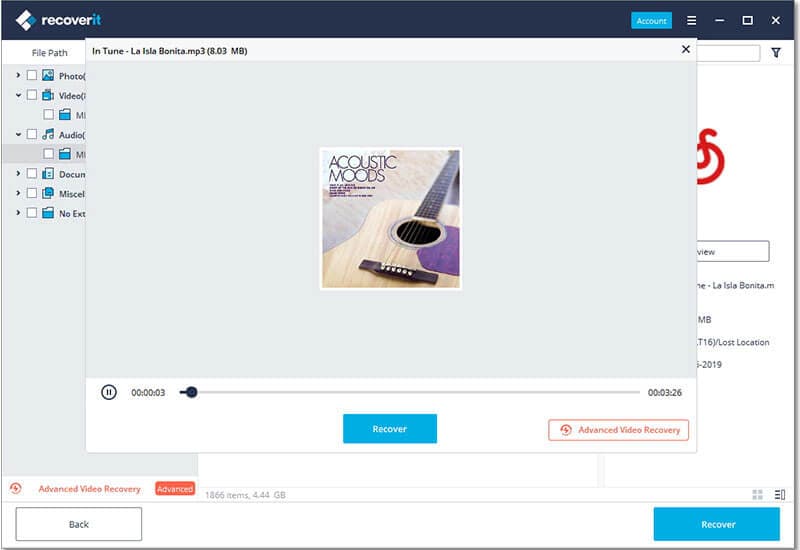 Who knew learning how to recover deleted recordings would be so easy! By taking the assistance of Recoverit, you can easily recover deleted voice recording under different scenarios. It is a complete data recovery tool that can also help you get back your photos, videos, music, documents, and other important data files.