Nowadays, the frequentaly asked question is that where my file go after deletion. Ofcourse in the recycle bin but that's just a temporary delete. I'm talking about where do they go after a permanent delete. When you permanent delet your file, but it is still there. I mean still present in your hard drive.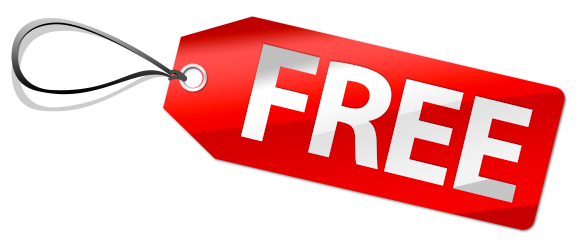 Moreover, If your pdf file is deleted unintentionally from Android device, it will not get deleted permanently until it is overwritten. That means the deleted pdf files from Android will be present in memory until its space is overwritten from other information or data.
Using data recovery software to recover your files will be the best option for you. So there's a lot of software available on the internet. Some are better than others. But what we're looking for is something that's advanced enough to scan all different sectors and piece together.
Get all of the different files and get as much data out of the drive as we can. So that you can recover as much as you can. In this article, we are going to talk about some methods to help you get PDF recovery free.
Read More: How Can You Recover Unsaved PDF Files? The Best Way to Recover PDFs
Part 1: Remember to Check Your Recycle Bin First
When it comes to recovering PDF files so the faster you act and the faster you'll have a chance of getting your PDF files back. One of the simplest ways to actually get your PDF files back is to check the recycle bin first.
So this way is a lot more effective. If you have just deleted your files or any type of data. Should check the recycle bin first. Honestly, a lot of people don't often check the recycle bin. But most times you can actually find what you're looking for - if you just check the trash.
You can follow these steps to recover or restore your files or any type of data.
Double-click on the Recycle Bin to open it.


Find and see the files to be recovered. You can use the Ctrl and Shift keys to choose multiple items at once.


Right-click on the selection and choose Restore. This will restore the file to its original location. You can also drag the file out of the Recycle Bin and drop it on a new location where it will be stored.


Verify the files have indeed been restored to their original or new location.
Part 2: How to Get Back PDF Files from iCloud or Google Drive
It's better to back up your data on an online backup or cloud storage service rather than on an external hard drive.
First let me tell you that most of the people ignore to backing up their files. People ignore the fact that hard drives or computers fail every single day for a variety of reasons. I think everybody should consider signing up for a cloud backup service these days.
Because every day we are adding gigabytes of data to our computers and smartphones. The resolution and quality of our videos and photos increased dramatically over the last couple of years. All of them saved on SSDs or even were spinning discs that are really prone to failure.
What will happen when you'll be sitting in front of your computer and regretting not having backed up. Storing data in the cloud has become common and thus incredibly affordable. I think cloud backups are the right choice for you.
1. How to Check Backed Up Files on iCloud
For Mac Users: Go to Apple menu > System Preferences > click iCloud > Manage.
For Windows Users Have Downloaded iCloud Control Center:
Window 10: Choose Start menu > All Programs. Click iCloud > iCloud.


Windows 8.1: Go to the Start screen > click the down arrow in the lower-left corner>click iCloud app > Manage.


Windows 8: Go to the Start screen > click the iCloud > Manage.


Windows 7: Choose Start menu > All Programs > iCloud > iCloud > Manage.


For iPhone and iPad Users - View and Delete iCloud Backup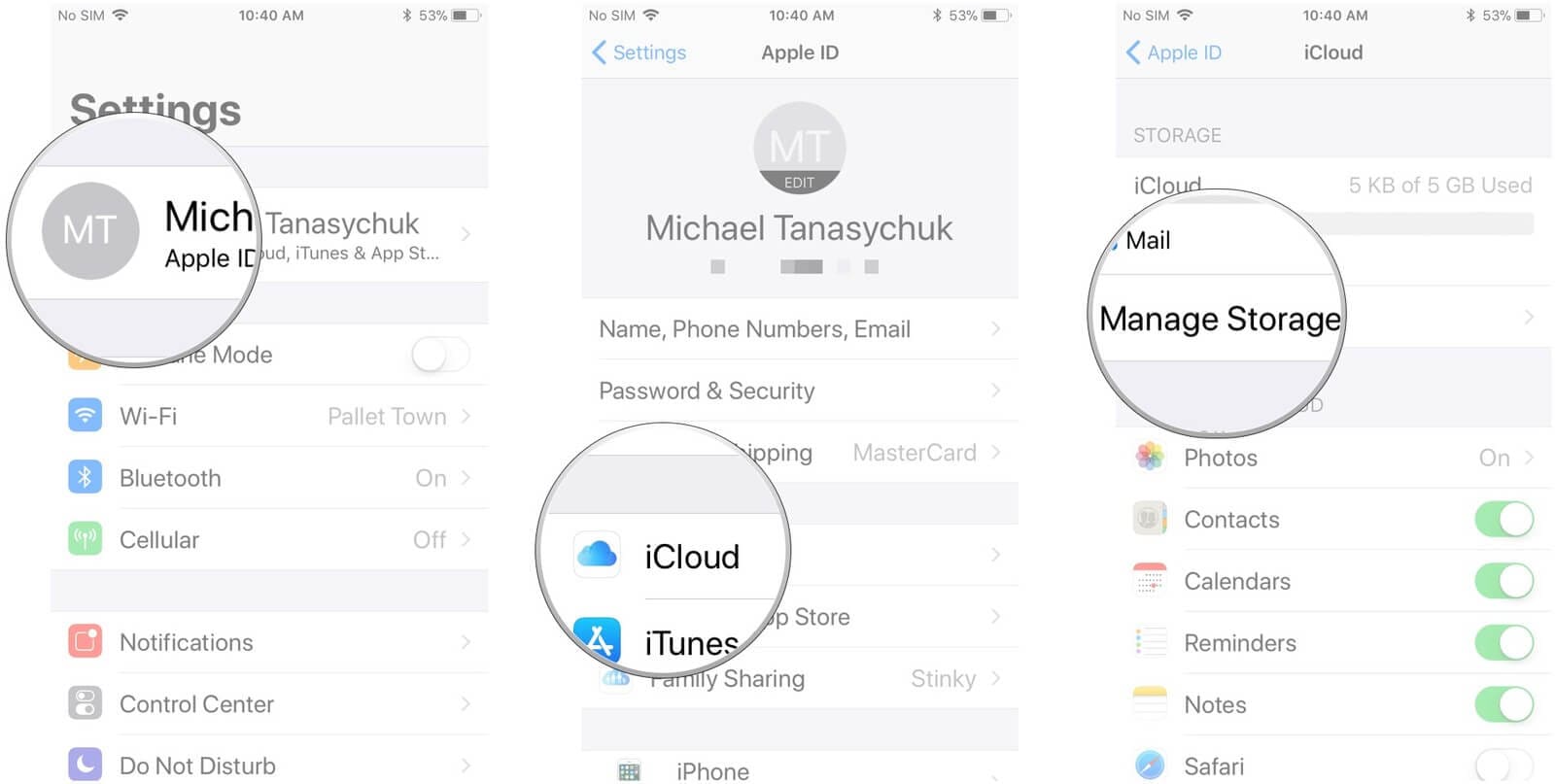 On iOS 10.3.2 or later: go to Settings > your name> iCloud > iCloud Storage. On iOS 10.2 or earlier: go to Settings > iCloud > Storage.


Tap Manage Storage, and you can find three kinds of iCloud backup categories: PHOTOS, BACKUPS and DOCUMENTS & DATA.


Tap "Backups" to choose a backup. Choose data to back up in the backup lists directly delete the backup by tapping Delete Backup.
2. How to Check Backed up Files on Google Drive
Step 1 Go to drive.google.com.
Step 2 On the bottom left under "Storage," click the number.
Step 3 On the top right, click Backups.

Step 4 Choose an option: View details about a backup: Right-click the backup and then Preview.
Step 5 Delete a backup: Right-click the backup and then Delete Backup
Note: If you delete a backup, you can't get it back.
Part 3: How to Recover PDF by Using Recoverit
[Recommend]
Recoverit is a great tool to retrieve PDF data. Whether you have an Windows or Mac, it doesn't matter you definitely need this amazing tool to recover your data. It will help you tremendously well.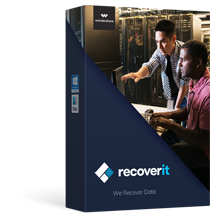 A Life Saver to Restore Deleted or Losted PDF Files!
Free of Cost (Up to 100 MB): Commonly data recovery software come with a heavy pricing plan. Yes you can recover data of up to 100 MB size with free of cost. You can simply download Recoverit for free by visiting our website..
Amazingly Compatible: Recoverit is compatible on both Windows and Mac. Moreover, you can easily recover data with recoverit on Android and iOS devices. You can also use recoverit to perform the data recovery process on other devices like flash drives, memory cards, digital cameras, camcorders, external hard drives, and more.
Support Multiple Formats: Recoverit supports 550+ different file formats. It means you can recover all types of data - videos, photos, emails, and documents etc. This feature make it superior than other pdf recovery free online tools.

3,165,867 people have downloaded it
I have a reliable way to recover your deleted PDF files. It's highly recommended that you can use the powerful file recovery software called Recoverit. By using this software you can easily recover deleted PDFs in just few steps:
Step 1 Please plug in your Android device to your desktop/PC, launch recoverit and tap "recover".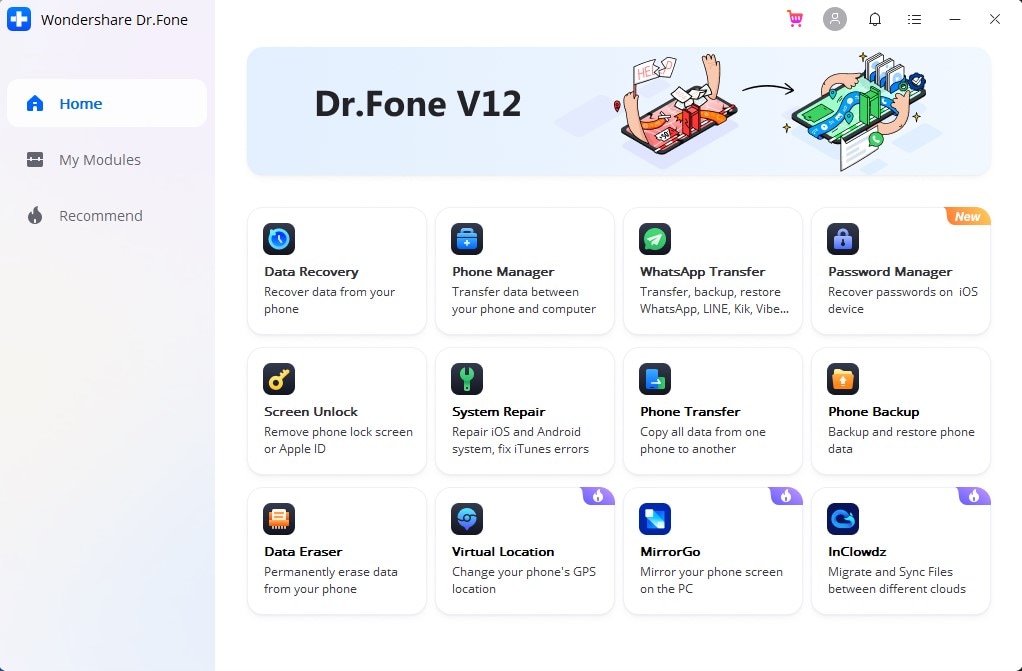 Step 2 It will start a quick scan and then it show you all the recoverable files.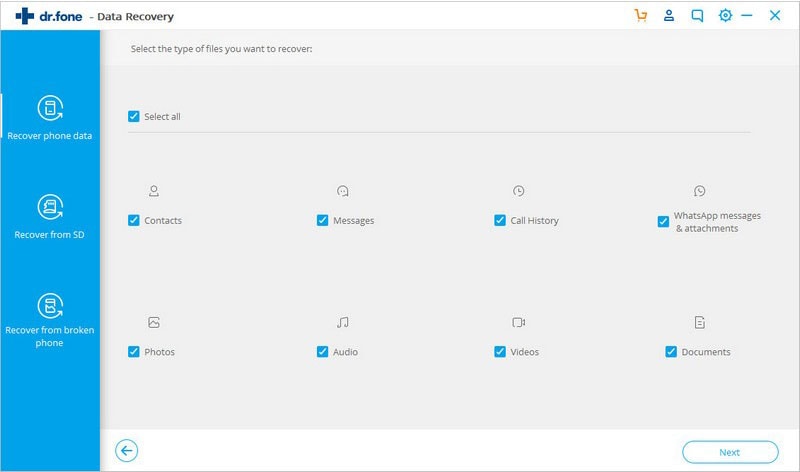 Step 3 Once the scan is finished you can preview the recoverable files, choose the PDF file and click recover to get them back.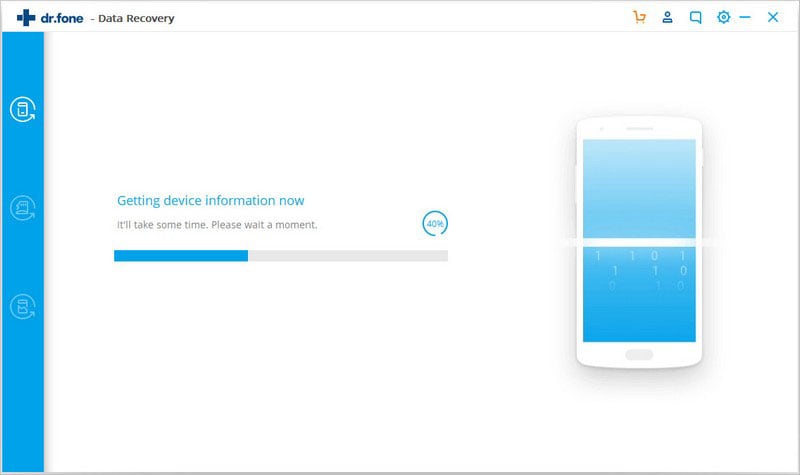 Step 4 I'll kindly remind you that you should not save the recovered PDF files in the hard drives or the storage devices. Where you lost or deleted the data.
Conclusion
After reading this article, I hope you already got some solutions to get back PDF files freely. TO be honest, it's very simple to use recoverit to recover your PDF files. I hope this method will work and help you get back your deleted PDF files.
Read More: How to fix corrupted PDF files