Folders are very important for storing personal data in an android device like Whatsapp, photos, videos, and documents. Folders can eat up a lot of space more so when they are used for storing very heavy data. At other times, some folders are created but never used to store data thus remain idle. Such folders should only be deleted to free up space so as to accommodate the crucial data that you want to store.
With more space, you will have your device working at increased speeds and you will not have problems storing your data. This article is going to teach you how to delete folder on Android. Let's get started!
Part 1. How to Delete Folder on Android With Ease
Unlike with the older versions, it is possible today to delete folders from android devices very easily. This is a major breakthrough for Android because it can now offer users more options apart from creating and moving folders. Before deciding to delete, it's important to note that the folder will go with all its contents. Therefore, choosing to delete should be an alternative only when you are not going to use the content in the folder.
Note: Before deleting any files on Android, you'd better make a full backup of Android devices to avoid mistaken deletion.
Step 1. Launch your android device and go to the "File Manager" or "My Files" where you can access all the folders you have created "Internal Storage" or "SD Memory Card".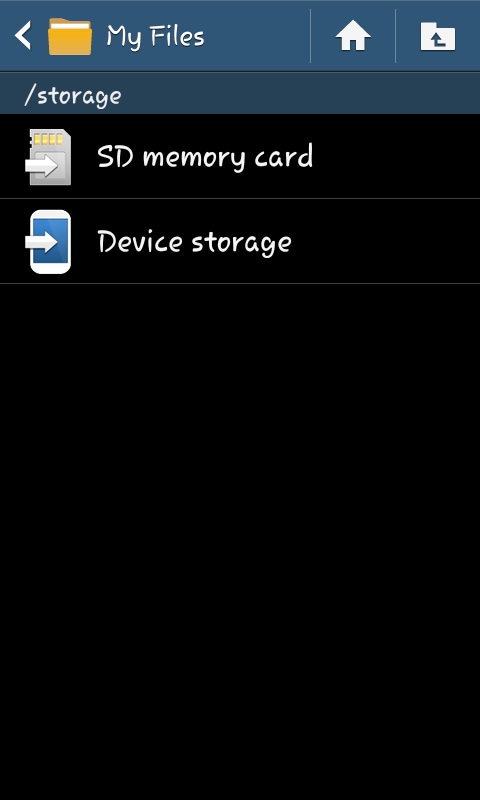 Step 2. From the many choices, you can select one or multiple folders that you will be deleting. Once selected, you need to tap on the "Delete" button on the top right side of your phone screen.
Step 3. When you finish deleting the folders you can then click on the "home" button to exit.
Now that you have deleted the unnecessary folders and left with the important ones, it will be time to organize them properly for better use. You can organize the folders as per color, workflow, category, and any other way as long as it does not make your use of the android device hectic.
Before you delete any app from your android device, it's good that you do some research to know its uses. Some of the apps you will be deleting might be the main support point for the operation of your device and deleting them will kill your device. Make sure you don't delete an app then make your android device useless. Furthermore, some of the pre-loaded apps are equally difficult to delete and it will be good you know about that well in advance.
When you delete a folder on Android mobile phone, you might realize that the folder you have deleted was not meant to be deleted long after the damage is done. Does it mean you have kissed goodbye to your folder and its content completely? Many people think so but it's not that way. There is a way you can reverse that process to recover your lost folder in its original state. You need to install a reputable software program for data recovery and you will have your folder back with all its data intact. Do not gamble with that but be precise in your decisions.
Part 2. The Best Solution to Restore Lost Folder on Android
Have you been looking for a software program to use with your PC for data recovery? Well, dr.fone - Data Recovery (Android) fits into that. Having it will ensure your data will not be lost permanently whenever you lose it accidentally. It will recover your data regardless of the way in which you lost it and that is how dr.fone - Data Recovery (Android) stands out from the rest in the market. The program comes in both paid and free versions so it will be upon you to choose that which will be well suited for your data recovery.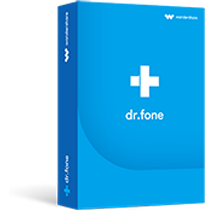 Key features of dr.fone - Data Recovery (Android)
It can help you recover data files including photos, videos, files, music, contacts, messages, etc.
It has a friendly user interface. It supports more than 6000 Android devices.
The working speed of dr.fone - Android Data Recovery is very high to make data recovery efficient.
There are no risks associated with this program. You will have your personal information well secured all the time.
4,290,481
people have downloaded it
How to recover the desired folder on Android using dr.fone - Data Recovery (Android)
Step 1. Download and install the dr.fone application on your computer. On the homepage of the application below, click the "Recover" option. Then, use a workable USB cable to connect your device to the computer.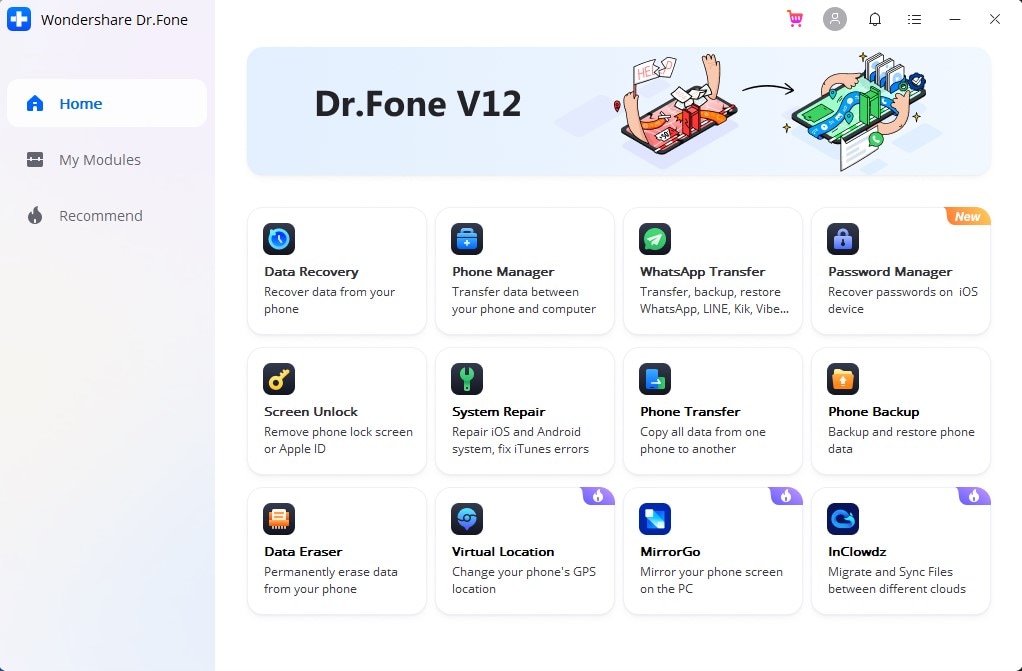 Step 2. Choose the file types that you need to recover from Android device. Then, tap on "Start" to move ahead.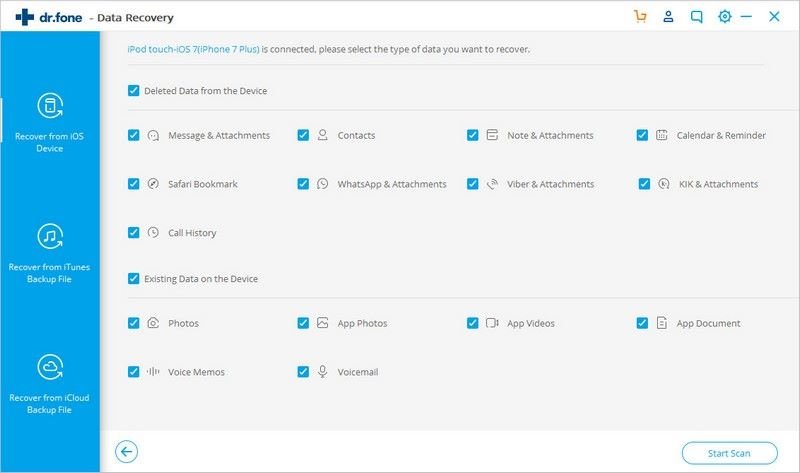 Step 3. When the process is ended, you can check the scanning results. Lastly, hit the "Recover" button that is on the bottom right side.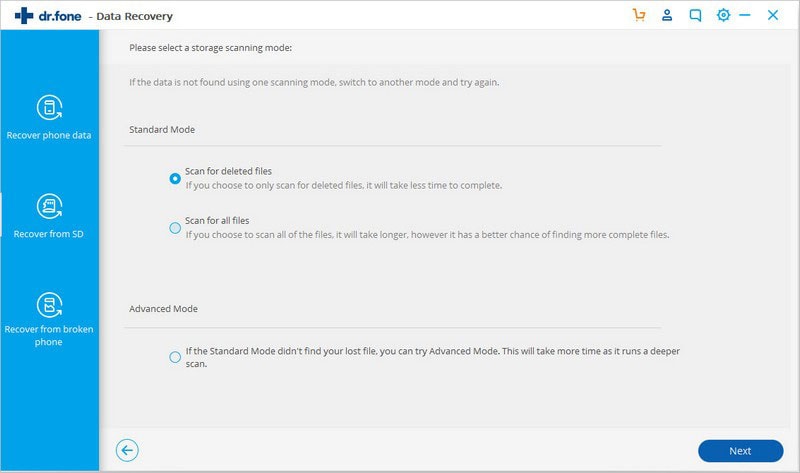 Conclusion
The post focuses on how to delete folders on Android. The specific steps are shown for your following. Then if mistakenly wipe some valuable folders and wonder how to do an effective recovery, you could take dr.fone a try. In general, dr.fone - Data Recovery (Android) is an easy-to-use software program; it completes its tasks very fast and can recover almost any type of data you have lost accidentally.