The excellent security hack known as Apple activation lock makes data protection in the event of iPhone loss. Without the activation lock code, a criminal cannot unlock your iPhone if it is lost or stolen from you. Therefore, to unlock your iPhone, you must always be aware of the correct Apple ID and associated password.
Many consumers who purchased used iPhones afterward discovered that they were connected to an Apple ID even if they didn't know the password. Is it possible to activate an iPhone without using an Apple ID?
For this reason, it's advisable to discover as much as you can about this subject and make an effort to comprehend the key benefits and drawbacks of any approach. Therefore, starting your research and preparations by reading this article is an excellent idea.
Part1: 4 Methods to Remove Activation Lock without Apple ID
If your old iPhone/iPad or used iPhone/iPad is stuck at the Activation Lock page, you can't proceed unless you log in with the required Apple ID. This process can be completed by changing the Apple ID password if you have the necessary information. However, it would be more complicated if you have no pertinent iCloud information. Anyway, we still have a solution for you.
An iPhone unlocking tool called Dr.Fone - Screen Unlock enables you to get through Activation Lock without using an Apple ID. Once Dr.Fone - Screen Unlock is installed on your computer, connect your iPhone to it and follow the on-screen commands to sign in using your current Apple ID.
Dr.Fone - Screen Unlock can unlock your iOS device's screen, switch off Screen Time without a passcode, and fix other problems in addition to removing Activation Lock from your iPhone.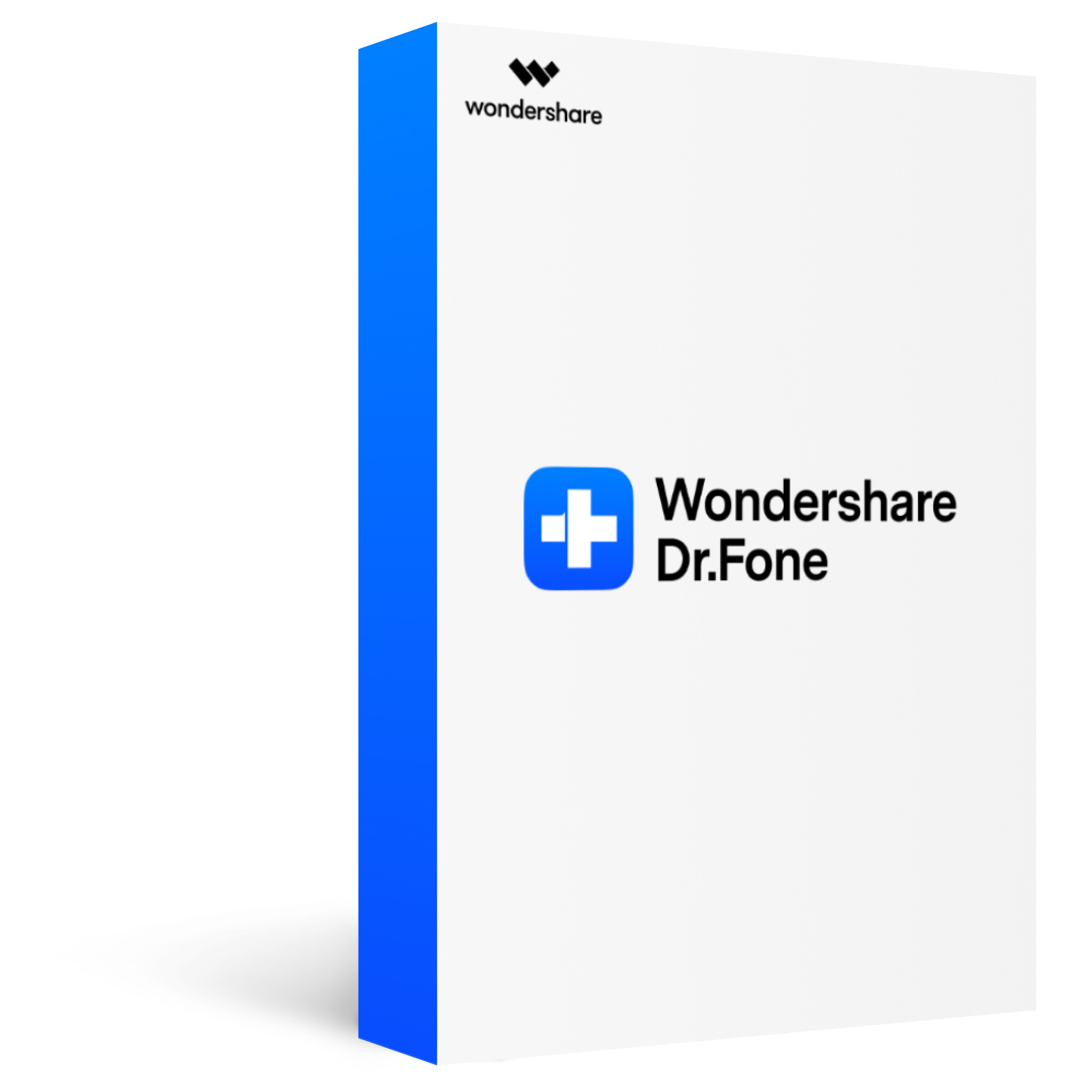 Dr.Fone - Screen Unlock (iOS)
Bypass/remove iCloud Activation lock on iPhone/iPad with simple steps
2,985,172 people have downloaded it
Remove iCloud Activation lock without password/Apple ID in any scenario anytime.
Bypass Activation lock in any scenarios anytime, such as forgot passcode, the device is disabled, second-hand device, unknown passcode, etc.
Unlock iCloud activation lock and iCloud account without iTunes.
Unlock all types of screen lock on iOS device within clicks, including iCloud Activate lock, MDM lock, 4-digit/6-digit passcode, Touch ID, Face ID, screen time passcode, etc.
Support to bypass activation lock for iOS from 12.0 and up to iOS 14.8.1. Compatible with iPhone 5S up to X.
Bypass iCloud Activation Lock with a 100% success rate.
Step 1.

Connect the phone.

Choose "Screen Unlock" from the main Dr. Fone interface.

Select "Unlock Apple ID."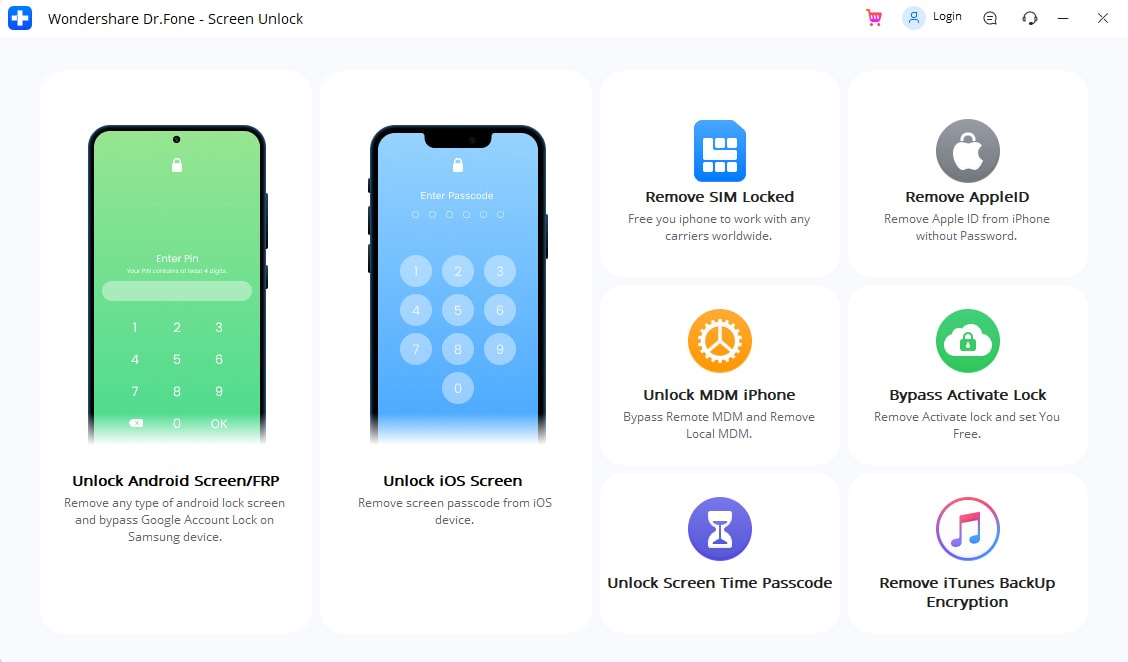 Step 2.

Click "Get Start," then "Remove Active Lock."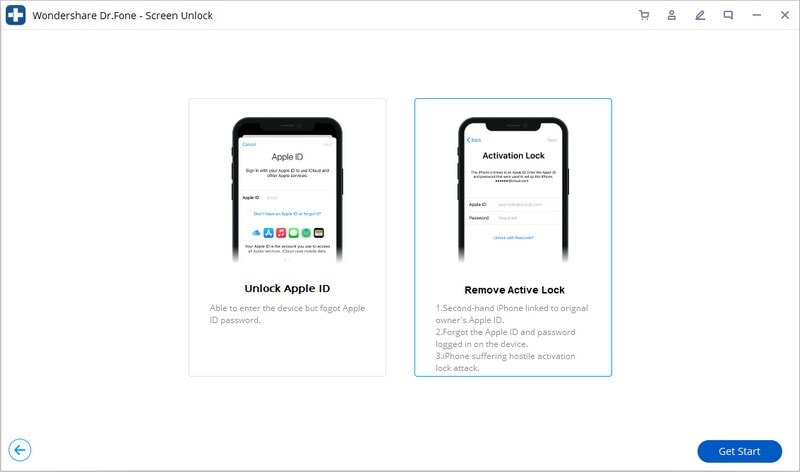 Step 3.

Jailbreak your iPhone.

It would be best if you jailbroke your iPhone to bypass the iCloud lock. Then, if it won't be too problematic, click "Jailbreak Guide" and adhere to the detailed instructions.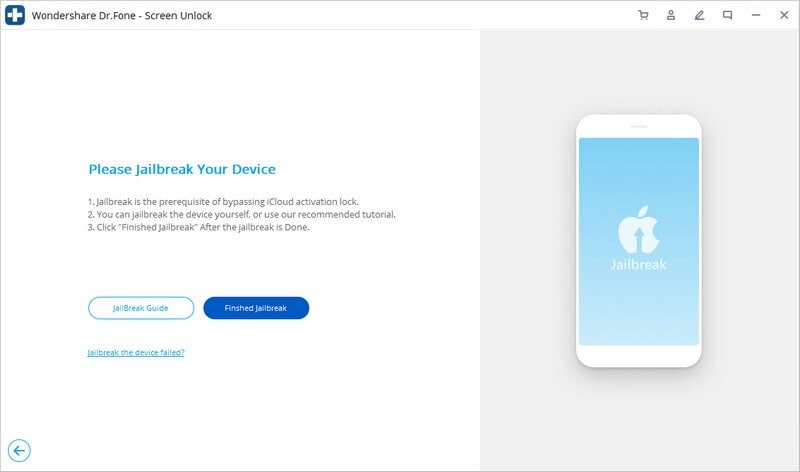 Step 4.

Confirm the Information of Jailbreaked iDevice.

When you've jailbroken your iPhone:
Please review the terms and conditions below.
Take them in.
To continue with the unlocking process, click "Next."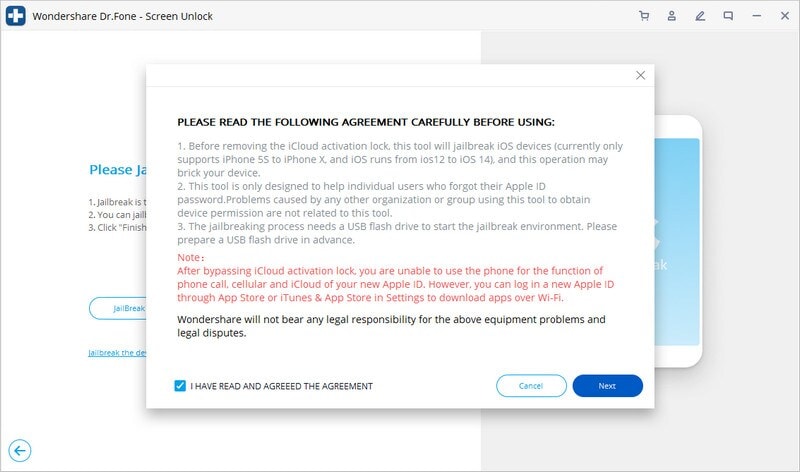 After that, verify the info on your iPhone, then choose "Start Unlock."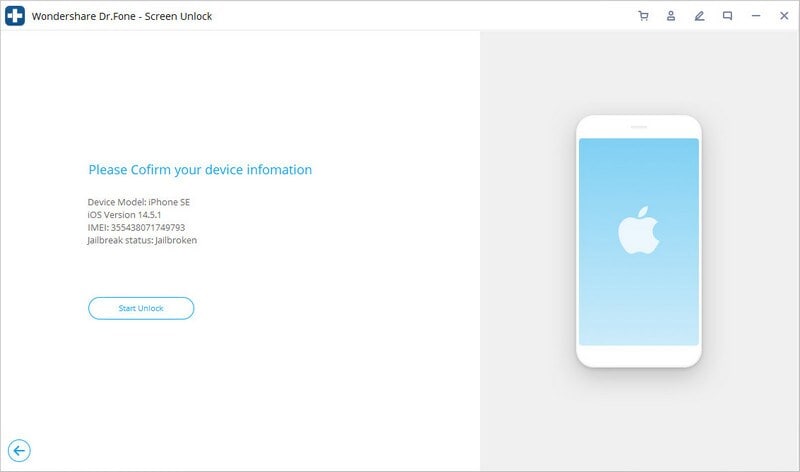 Step 5.

Begin to Remove the iCloud Activation Lock.

Dr. Fone will bypass the iCloud activation lock on your iOS 15 after you click "Start Unlock."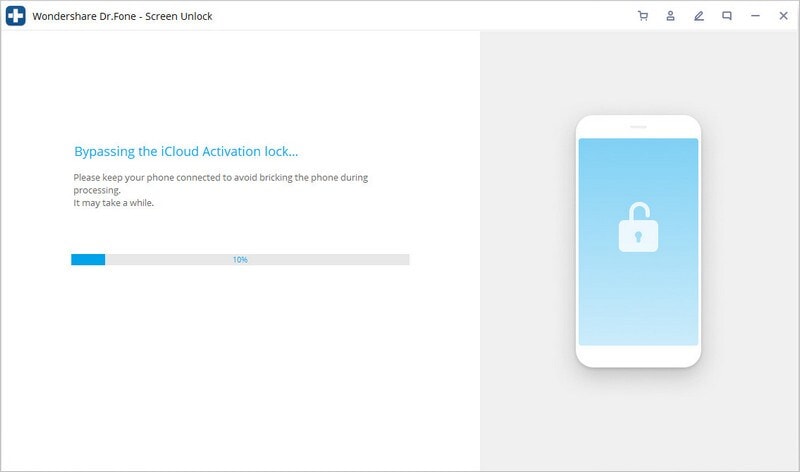 Step 6.

Removed Successfully.

The iCloud Activation Lock iPhone will be rapidly erased, thanks to Dr. Fone!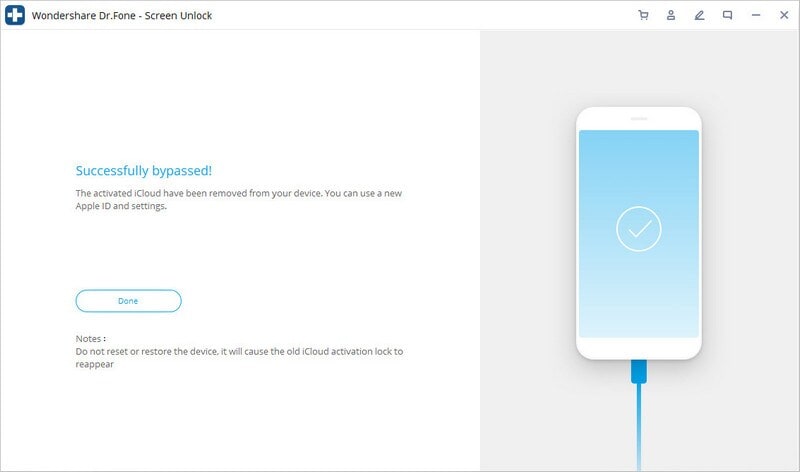 2. Ask the previous owner to remove it remotely
Since not everyone has the resources to purchase a brand-new iPhone, we search for sellers asking for a reasonable price. iPhones or iPads have an activation lock since the owner sells them to the store without removing their apple ID.
To activate an iPhone without an Apple ID, ensure the previous user has removed the ID and password. You may do this by allowing the prior user to unlock the iCloud activation lock.
Step 1.

Sign in at icloud.com using your Apple ID and password.
Step 2.

Select "Find iPhone."
Step 3.

The devices connected to this Apple ID are displayed when you choose "All Devices."
Step 4.

Click "Remove from Account" after selecting the iPhone.
Step 5.

The activation lock will be removed when you do this, enabling iPhone activation without a password or Apple ID.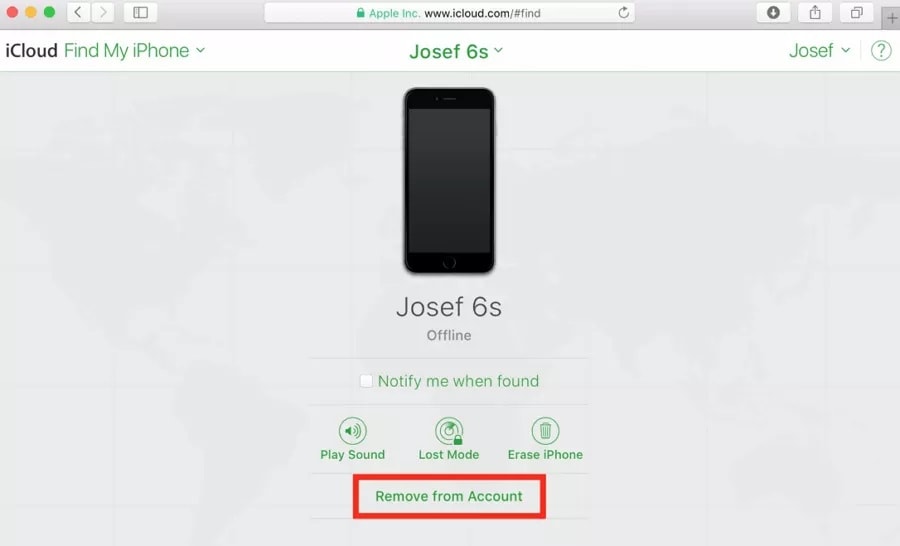 3. Use DNS Bypass
An alternative path to a DNS is constructed to circumvent the lock in one method of removing the iCloud lock. It entails modifying the device's settings to manually set the DNS address and getting over any kinks that may have been in place.
Any iOS device may utilize this technique, but it's reasonably sophisticated and demands that the user remember the precise steps to take, which include numerous crucial ones.
Step 1.

Open the menu as soon as the device is turned on, select your language and country, and then click the Proceed button.
Step 2.

Click Connection settings, then forget this Wi-Fi network on the Wi-Fi settings screen that appears.
Step 3.

Once your Wi-Fi connection has been cut off, click the "I" sign and type the appropriate DNS code for your location, in this case, 104.154.51.7 for the United States.
Step 4.

Return to the Wi-Fi settings screen by clicking the Back button.

Then select a network from the list of available choices.
Step 5.

Select the Next page button, then select the Back one again.

The iCloud bypass screen you were trying to access will now be displayed.
Step 6.

After getting through the screen lock, you can use your iOS device usually and create a new iCloud password.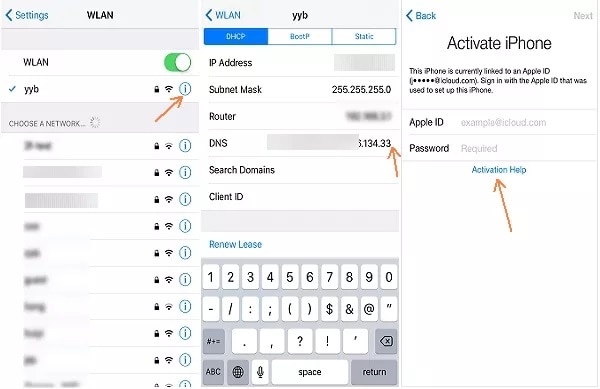 Note: This approach has a few drawbacks, in addition to its excessive complexity. Most crucially, it cannot be done in some regions since it depends on country codes that may not be widely available. There are no assurances that the method will work with your equipment, even if you reside in a nation where it is possible, and you risk wasting a lot of time for no cause.
4. Seek help from Apple support
You should speak with Apple support or bring up your problem in one of the Apple support groups if it is unrelated to any of the issues mentioned earlier. These groups frequently discuss various problems and solutions involving Apple products.
When it comes to resolving problems that Apple customers experience with Apple devices, Apple Service pays close attention to customer support.
Visit Apple's official support website and dial their toll-free number to contact them. Use the link https://support.apple.com/contact to try this specific fix.
Hopefully, Apple's support team will be able to find a solution so that the Apple gadget can be successfully unlocked.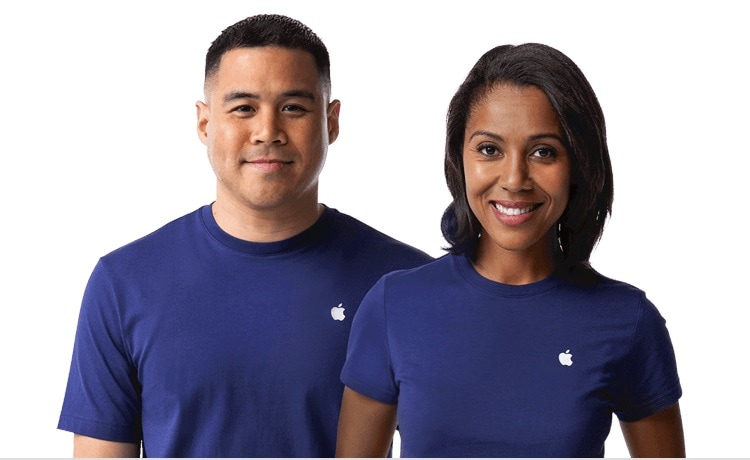 Part2: FAQs
Q1. What is an activation lock?
A1: Not everyone goes to an Apple shop to purchase an iPhone. Due to their high price but superior functionality, many users prefer to buy used iPhones instead of brand-new ones. However, iCloud activation locks are usually included with these smartphones.
Apple creates an Apple ID for the buyer and gives the new iPhone a unique identity when it is acquired. The device cannot be used by another Apple ID after the unique ID and identifier are linked together.
Q2. Is it legal to bypass the activation lock?
A2: Yes, removing the activation lock on your own Apple iPhone is legitimate if you are concerned about the authenticity of the activation lock bypass.
Q3. How do I remove the activation lock with Apple ID and password?
A3:
Step 1.

Please visit www.iCloud.com/find.
Step 2.

Use your Apple password and ID to log in.
Step 3.

Click All Devices in the header.
Step 4.

Choose the device that you wish to de-iCloud.
Step 5.

To delete an account, click.
Conclusion
Used iPhones' activation locks are essentially locked using the ID and password information of the prior owner. As a result, purchasing a locked iPhone that isn't functional might be annoying and prevent users from wiping their devices clean.
Although there are many potential solutions, they are challenging to implement and risk damaging users' sensitive information.
However, Dr.Fone - Screen Unlock guarantees that customers won't have security issues because of its superb repair capabilities and full compatibility with virtually any iOS device. With just a few taps, this technique unlocks the iPhone in seconds.