When you set up an iPhone, you need to make or sign in to an iCloud account, which controls Find My and allows you to deal with your devices remotely. Unfortunately, if you intend to sell your iPhone, you must remove iPhone from iCloud to bypass the activation lock. Numerous iPhone purchasers typically face this issue.
The steps and methods in this guide can help you with erasing iPhone from iCloud with or without a password. Additionally, we propose you back up your iPhone before attempting to erase an iCloud account because the data will disappear on your iPhone. So, if you are stuck on the activation lock, this guide will show you how to remove iPhone from iCloud.
Part 1: 3 Ways to Remove iPhone from iCloud
1. Use iCloud.com to remove the device from Find My
In some cases, you probably won't have a way to deal with your iDevice; this way, this technique is the most appropriate to help you. If you can recall your Apple ID details, you can remove your iPhone from your iCloud ID with a couple of taps.
The particular steps might not be the same for various iOS versions. Note that you need a steady internet connection before taking the following steps.
If you have your PC, you can remove iPhone from iCloud through iCloud.com by following the steps beneath:
Step 1.

Open the iCloud.com webpage and sign in with your Apple account.
Step 2.

Tap on the "Find My iPhone" feature on the accompanying screen.
Step 3.

That will take you to another screen.

Click on the "All Devices" drop-down menu at the top. You'll see an overview of devices associated with your iCloud account.
Step 4.

Click on the device you want to remove and then click the Remove from Account button.

Confirm by tapping on the "Remove from Account" choice.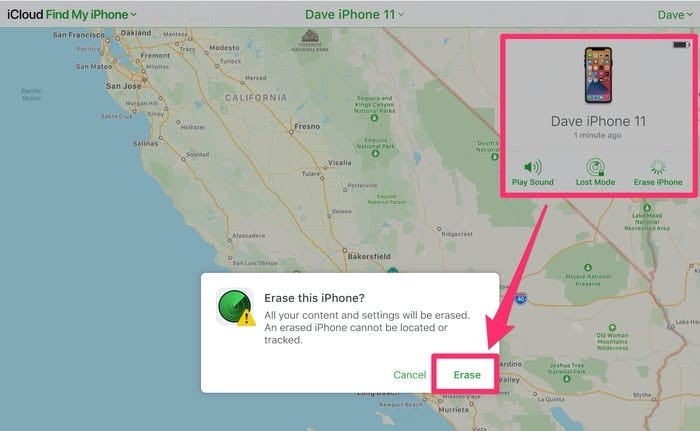 Step 5.

Click on the "Remove" button to affirm this action.
Following that, your iPhone will be removed from this iCloud account.
Likewise, the owner or the dealer may forget the account details. Then, at that point, how would it be advisable for you to respond? Just sit back and relax. Here is a strategy to recover the account.
First, go to the authentic Apple site, and pick "Forgot Apple ID/Password."
Next, input your Apple ID details. Then, at that point, click to reset it and snap "Continue."
Then, reset your account according to your situation.
If your account is set up with security questions, tap "Answer security questions" to get your account back. However, if you have enabled the 2-step authentication, you can tap "Reset My Password" and enter the code Apple sends you on your email or phone number.
2. From Settings in iPhone or iPad
Most Apple clients use iCloud to synchronize and back up their devices and access some Apple services through iCloud. However, when you want to sell one of your devices, you should remove it from your iCloud account. You can do that utilizing your iPhone, iPad, or Macintosh.
The steps underneath will show the way that you can remove a device from iCloud by using another iPhone/iPad:
Step 1.

Sign in to iCloud with an Apple ID on the new device.
Step 2.

Go to the Settings application and snap "Your Account" from the iCloud menu.

Then, at that point, tap the "Devices" choice.
Step 3.

Tap the device you want to erase from the list.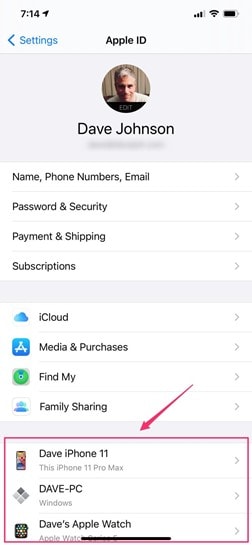 Step 4.

Pick "Remove from Account" and insist on it.

However, this won't forever delete the device from the connected list. Instead, this device will get back to the devices list when a similar Apple ID connects and the device connects with a WiFi.
3. From System Preference in Mac
If you have a Macintosh PC, you can follow the steps and remove iPhone from iCloud:
Step 1.

Go to System Preferences on your Macintosh PC and double-tap the iCloud symbol to open it.

Thanks to the built-in features, you can access iCloud ID directly.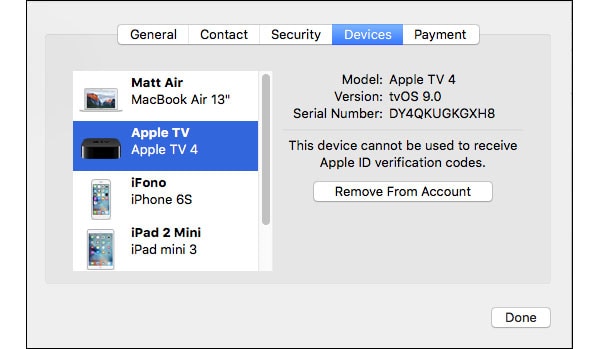 Step 2.

Tap the Account Details choice on the left side in the iCloud window.

The message will spring up, and you must enter the Apple ID credentials here. Click on Go after that.
Step 3.

In the next window, tap on the Devices tab.

Then every one of the devices associated with your iCloud ID will show in the left bar.
Step 4.

Click the device you might want to remove from iCloud and the Remove from Account button on the right.

If you want to remove other devices, follow the same process again.
Step 5.

When you remove every one of the devices that you need to erase from iCloud, click on Done at the base.
Step 6.

The agreement message will spring up; click the Remove button to affirm it.

Sometimes, you might find a device you don't know about. Then, at that point, it is wise to remove it from iCloud right away and change the password.
Part 2: How to Remove iPhone from iCloud without Apple ID and password
Contact the previous device owner for them
If you don't have iCloud ID details, the fundamental way in this guide is to get some information about it from the past owner. You can turn off the Find My feature on your iPhone once you get those. Regardless, this method isn't guaranteed to help you understand that iCloud has individual data about the owner. So, no client will need to give them to someone else.
In this way, you will get nothing. It is not something you want to go through, so we would never recommend that you centre around this method. You can get the ID subtleties from the seller if they are someone you know closely and can help you erase iPhone from iCloud.
Ask the previous owner to remove it remotely.
If the previous owner has done this before offering the iPhone to you, this shouldn't cause a problem. But you need to be worried if they have sold you a stolen phone and don't have the remotest hint about the ID details.
You don't have to stress over erasing iPhone from iCloud if that's not the case. The previous client can remotely take out the device from their ID without having it in their control by following the method below:
Step 1.

Go to the appleid.apple.com webpage and log in with the correct iCloud ID details.
Step 2.

Click the Devices tab to see all of the associated iDevices.
Step 3.

Pick your iPhone model from that point.
Step 4.

Then, click Remove from the account. That's how you can remove iPhone from iCloud.
Bonus Tips: Best Tool to Bypass Activation Lock on Your iOS Device
If you are looking for the best activation lock bypass software, look no further. Dr.Fone-Screen Unlock is an expert solution for all your iOS needs. It is free of safety issues and perhaps the best device on the lookout. In addition, it guards your data while unlocking the lock.
It has a clean user interface and doesn't require any technical knowledge to work with. Even an amateur can use it to unlock their iDevices. So without any additional search, follow the steps beneath to bypass the lock on your iPhone/iPad: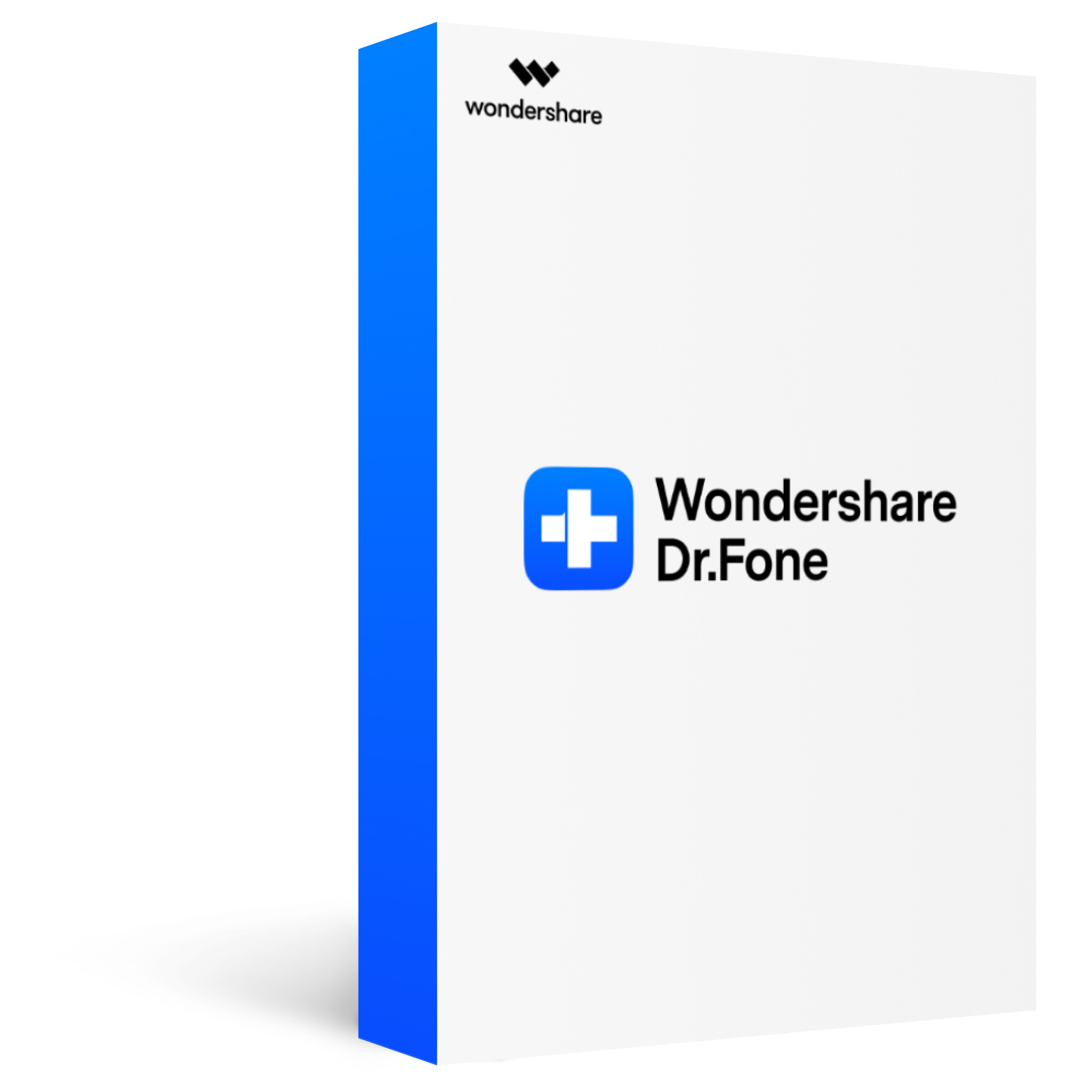 Dr.Fone - Screen Unlock (iOS)
Bypass/remove iCloud Activation lock on iPhone/iPad with simple steps
2,985,172 people have downloaded it
Remove iCloud Activation lock without password/Apple ID in any scenario anytime.
Bypass Activation lock in any scenarios anytime, such as forgot passcode, the device is disabled, second-hand device, unknown passcode, etc.
Unlock iCloud activation lock and iCloud account without iTunes.
Unlock all types of screen lock on iOS device within clicks, including iCloud Activate lock, MDM lock, 4-digit/6-digit passcode, Touch ID, Face ID, screen time passcode, etc.
Support to bypass activation lock for iOS from 12.0 and up to iOS 14.8.1. Compatible with iPhone 5S up to X.
Bypass iCloud Activation Lock with a 100% success rate.
Step 1.

Select "Screen Unlock" on Dr.Fone's home page, connect the device, and pick the "Unlock Apple ID" option.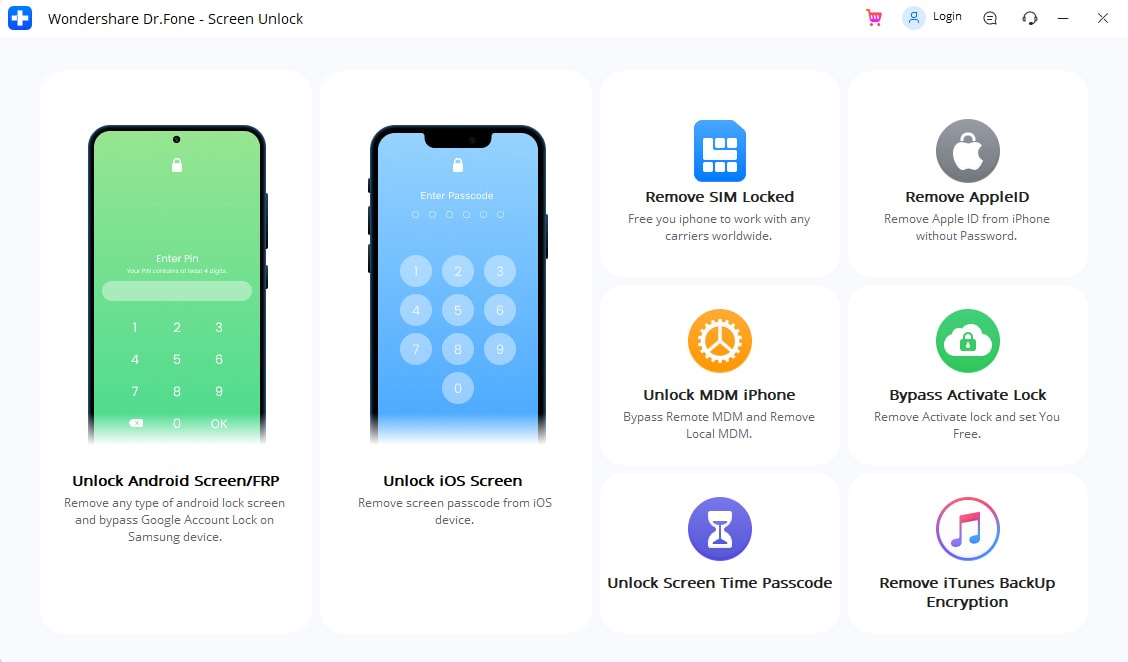 Step 2.

Select "Remove Active Lock," then, at that point, click "Get Start."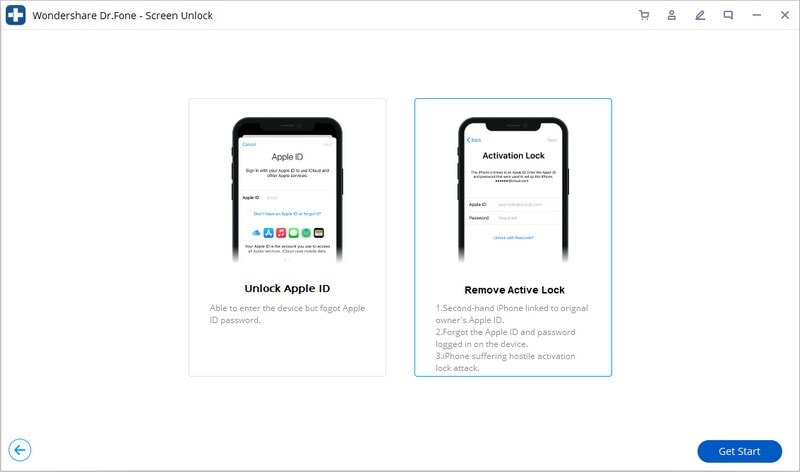 Step 3.

Jailbreak your iPhone.

Before bypassing the iCloud lock, it is crucial to jailbreak your iPhone. Snap the "Jailbreak Guide" and do it by following the point-by-point guide.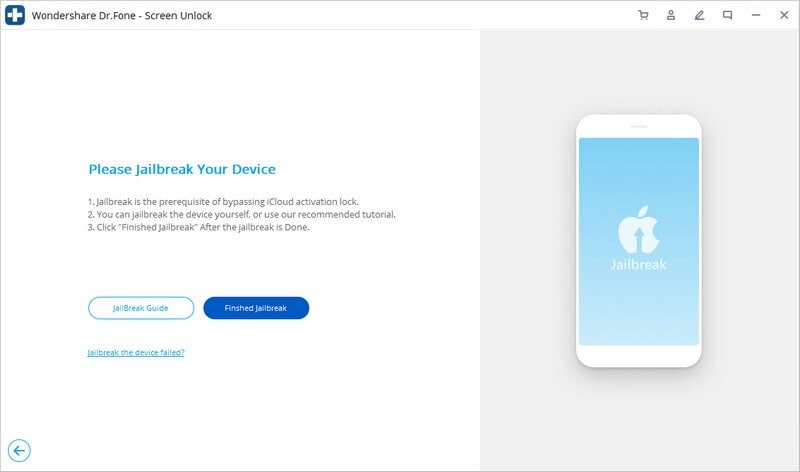 Step 4.

Affirm the Information of "Jailbreaked iPhone."

After jailbreaking your iPhone, read and agree with the arrangements beneath and click "Next" to continue with the unlocking system.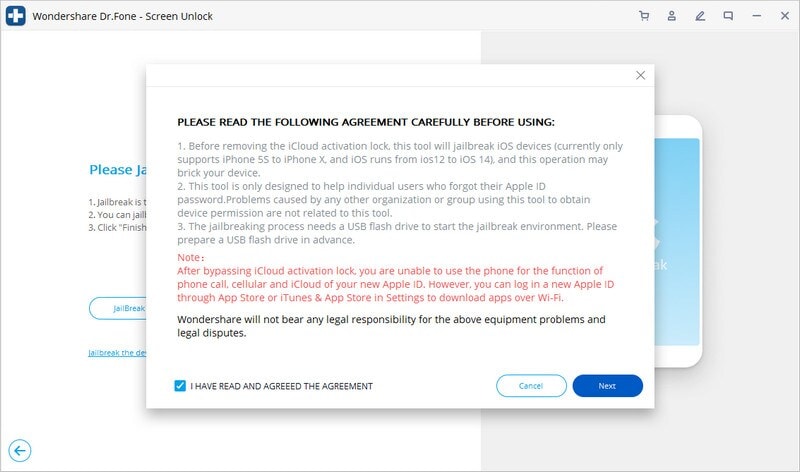 Then, at that point, affirm the Information of your iPhone and click "Begin Unlock."
Step 5.

Begin to remove iCloud activation lock.

After tapping the "Begin Unlock" button, Dr.Fone will remove the activation lock.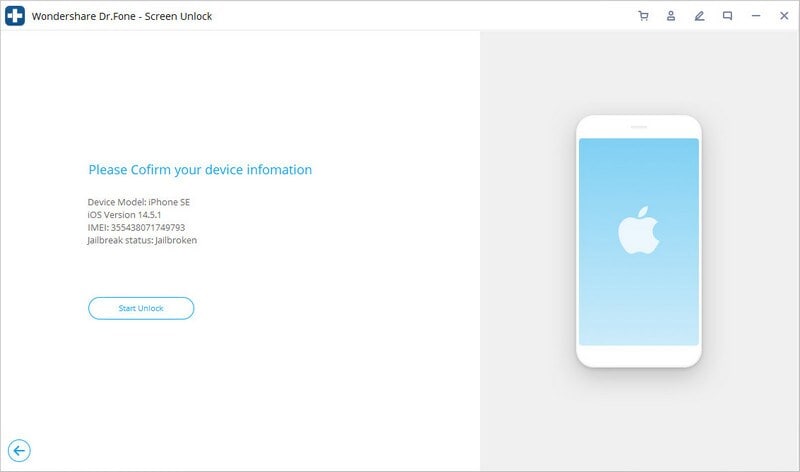 Step 6.

Removed effectively.

Dr.Fone will erase the activation lock in no time!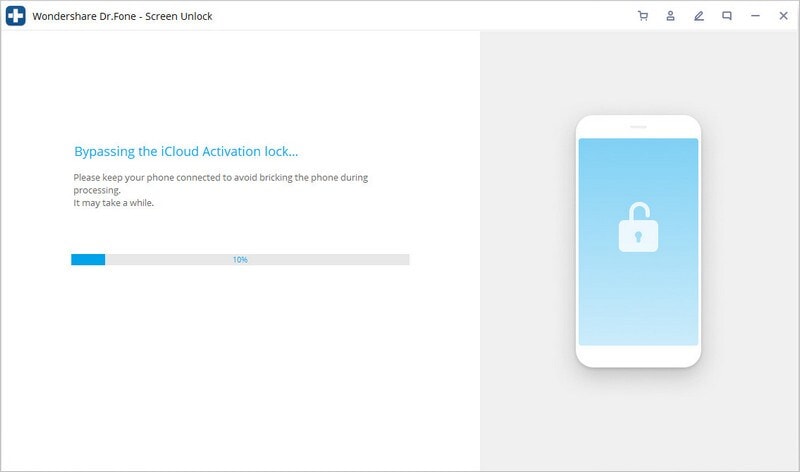 Your iPhone will begin with practically no activation lock, and you can utilize it without any issues.
The Bottom Line
After reading the methods, you will understand what activation lock is and ways of bypassing it. A few ways might be obsolete and work for old iOS variants. Furthermore, some won't work if you can't find the past owner.
However, this thorough article clears up how to remove iPhone from iCloud. We have referenced the ideal ways anyone could provide you. Besides, Dr.Fone-Screen Unlock works every time to bypass the activation lock from your iDevice. So if no other methods work, we strongly recommend you use Dr.Fone