The P20 and P20 pro are one among the most popular devices from Huawei. The features that they rock for the affordable price is one among the reasons why people are gravitating towards Huawei phones. If you have decided to move from Samsung to Huawei, then this guide will definitely come in handy!
In this article, we will be discussing how to transfer contacts from Samsung to Huawei easily, without you having to consult a smartphone expert! We also hope that this article will provide a definitive answer to all those queries that smartphone users post on forums. One such post that caught our eye is;
"I have bought a new Huawei P20 pro and decided to try something other than Samsung for one. Does anybody know a quick way to get all of my contacts from Samsung to Huawei?! Thanks in advance…"
- New Huawei User
We will go through different methods to transfer contacts from Samsung to Huawei and there will be detailed guides on how to perform it yourself. So let's take a look at our first entry.
Way 1. Copy contacts from Samsung to Huawei via fastest method
The first way that you can transfer contacts from Samsung to Huawei uses a fast, simple and utilitarian software that does all the work for you. We are talking about the dr.fone.
By using the dr.fone Phone Transfer (iOS&Android), you just have to connect your device smartphones to the computer, run the software and all your contacts will be transferred from one device to another in no time! There are only three steps to this process and all are done via the software itself. Let's review some of the features that set Phone Transfer (Android&iOS) apart from the rest;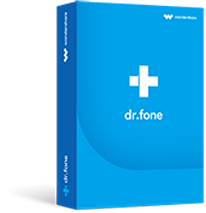 Best iPhone to iPhone Transfer Sotware on Mac/PC
Android – iOS support: Allows data transfer between two android devices as well as between Android and iOS.
Media support: Users can transfer file types like mp3, mp4, jpeg, png, txt, etc.
Device support: The Switch supports a multitude of device manufacturers like Samsung, Huawei, OPPO, Vivo, Sony, moto etc.
Carrier support: All popular carriers like AT&T, T-Mobile, Verizon, Virgin, Sprint, MetroPCS, etc. are supported.
Zero Data loss: The transfer process does result in corruption or loss in data
3,990,885
people have downloaded it
You will have a greater idea of the software when you review the following guidelines.
Step 1 Get the latest version of dr.fone and install it on your computer. After installation, launch the software and click "Phone Transfer" option.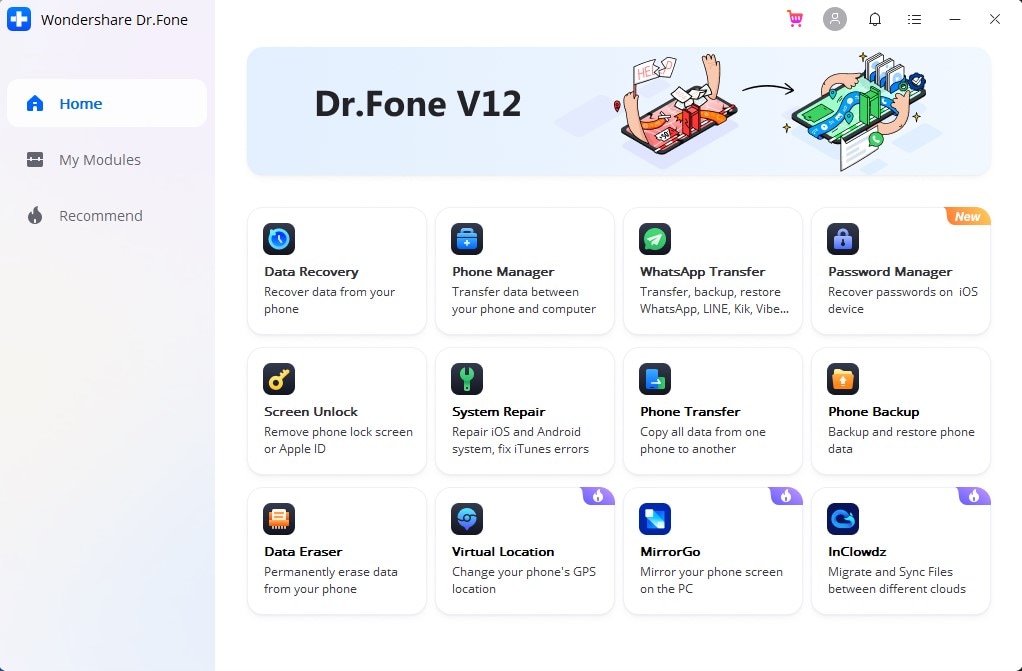 Make sure that you have connected your Samsung and Huawei device to the computer before starting the process.
Step 2 Set the source and destination devices. Since we are going to transfer contacts from Samsung to Huawei, you must click the "Contact" option in file options. Click "Start Transfer" when ready.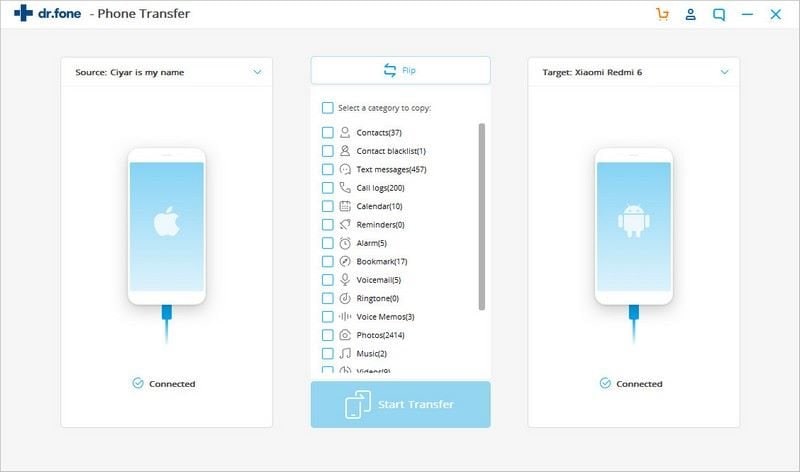 Step 3 The transfer process will be initiated. After the process ends, you will have all your contacts transferred from your Samsung device to the Huawei smartphone.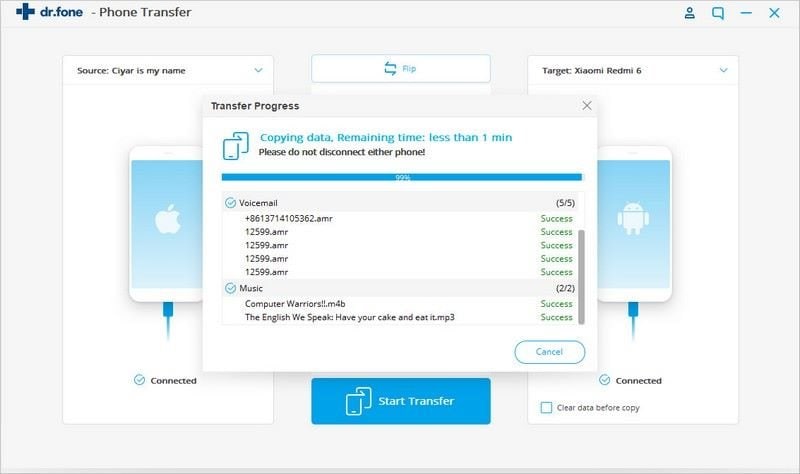 The dr.fone Phone Transfer is certainly the quickest way to transfer your contacts between devices. If you are a person who wants a data transfer suite that works as advertised, then dr.fone is the one to pick.
Way 2. Use Google accounts to sync contacts from Samsung to Huawei
If you have been using a Samsung device, then the chances are that you have a Google account with you. We can actually use that google account to transfer contacts from your Huawei device to the Samsung. The process is involving backing up your contacts and then using the same Google ID on the new device.
So it is paramount that you choose the same Google ID between the devices. Now let's learn how to Use Google accounts to sync contacts from Samsung to Huawei.
Step 1 You must first select which all contacts you want to send. So head over to the Contact app on your app list.
Step 2 Out of the list of contacts, select the ones you want to transfer to your Huawei device. You can always use the select all option given in the top right corner if you want to select them all.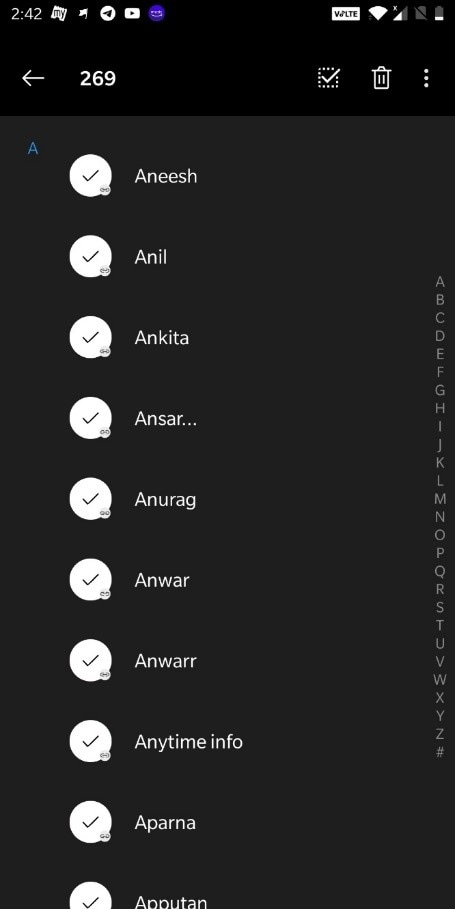 Step 3 Click the three vertical dots provided on the top right corner of the screen to reveal sharing options.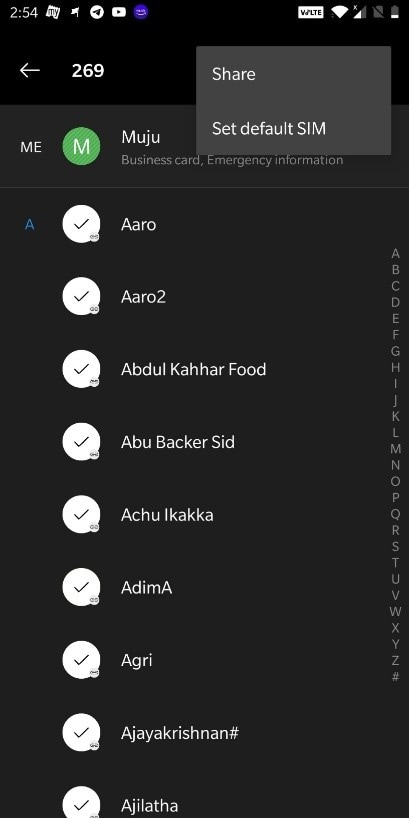 Step 4 Now click "Share" and this will show you the list of apps that you can use to share the contacts. Click on Gmail.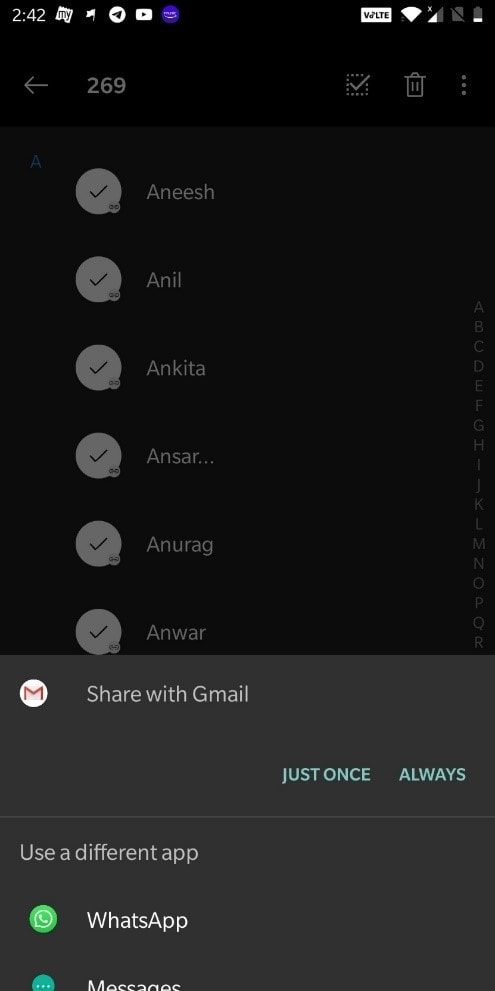 Step 5 A vCard will be automatically created having all your contacts in it. The same will be uploaded to your Gmail as an attachment. Now you can log into your new phone to find the same email saved as an attachment in your drafts section.
You can download the vCard attachment on your Huawei device and clicking the file will ask you to import all those contacts to your Huawei smartphone. Click Yes and the transfer process will take place.
However, you must keep in mind the fact that this process asks you to have an active internet connection and a Google account. If you do not have any one of these, then this method won't work.
Way 3. Send contacts from Samsung to Huawei via Bluetooth
Bluetooth is a feature that is now available on literally every single smartphone out there. The use of Bluetooth comes in when you have to transfer files having small to medium file sizes. Even though you can transfer large file sizes, the transfer speeds make it a painstakingly long process.
In this method, we are going to use Bluetooth to copy contacts from Samsung to Huawei. If you don't know how it's done, the following guide is here to help you out!
Step 1 Use the Contacts App from your app list to select the contacts that you want to send.
Step 2 Select the contacts that you want to send over through Bluetooth. You can choose to speed up the process by selecting them all at once using the "Select All" button located on the top right corner of your screen.
Step 3 Click on the three vertical dots to see the share options.
Step 4 Click "Share" to see the list of sharing options. Among the list, you can scroll through to see the Bluetooth option.
Step 5 Click Bluetooth and enable Bluetooth on your device if you haven't already. Click on "Turn On" to enable Bluetooth on your device.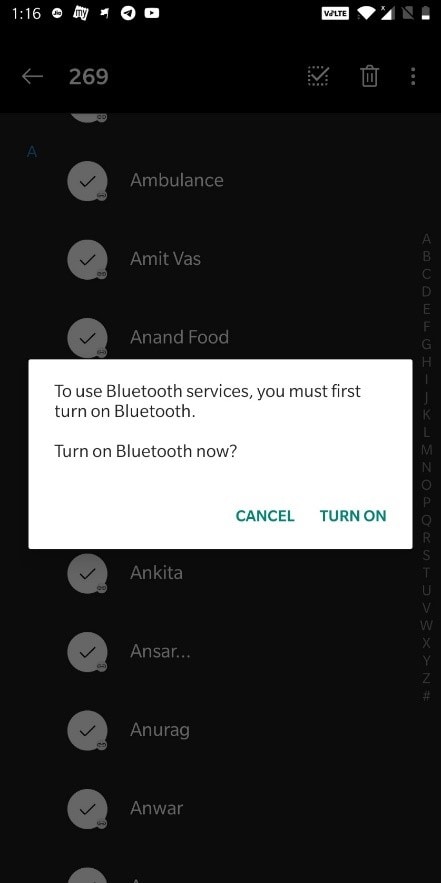 Note: You must also enable Bluetooth on the destination device, i.e., the Huawei. Also, ensure that it is set to be discovered by all devices.
Step 6 Now the Samsung device you have will start searching for available devices. Keep the Huawei near to the Samsung device and you will see the following window where your device has detected the Huawei device. Click on it to begin the transfer process.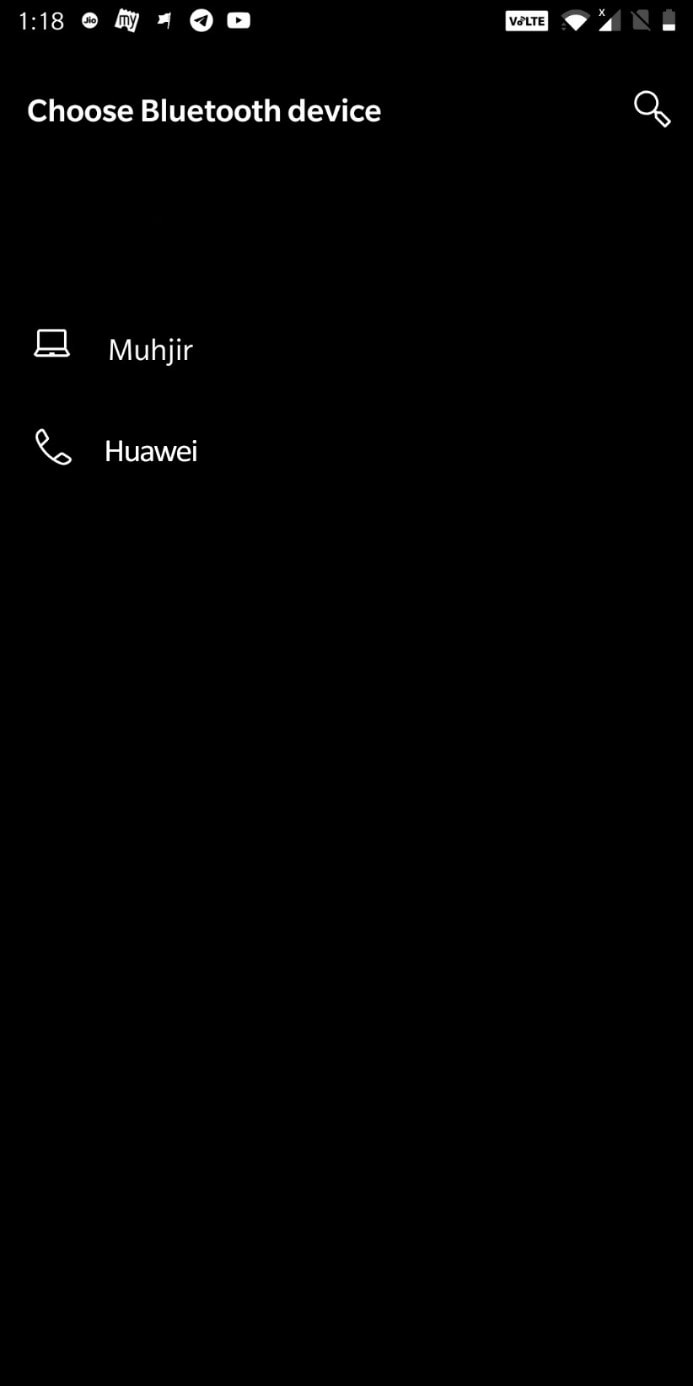 Now all you need to do is accept the transfer request in the destination device. Then the transfer process will start.
Now that is a lot of steps just to transfer your contacts to another device. It is not certainly the quickest method on our list due to the numerous steps involved, and the slow Bluetooth speeds don't also help at all. Also, keep in mind that Bluetooth connections can be impacted by several factors like the distance between the devices or the relative motion of the devices themselves. So if the conditions aren't optimal, it can result in data corruption or data loss.
Way 4. How to transfer Samsung contacts to Huawei phone via WiFi
Like Bluetooth, WiFi is another data transfer technology that you can use to transfer contacts from Samsung to your Huawei phone. The process involves creating a WiFi connection between the two devices and then using that WiFi connection to transfer contacts. You can find more details on this method in the guide given below;
Step 1 Use the Contact App in your device to select the contacts that you want to send to through WiFi.
Step 2 You can individually select the contacts or select the entire list by clicking Select All.
Step 3 Click on the three vertical dots visible on the top right corner to use the share options.
Step 4 Now among the sharing options, you will find an option called WiFi Beam. Click the option to send contacts via WiFi.
Now the software will use your Samsung mobile as a portable hotspot to which you can connect your Huawei Smartphone. Then the data transfer process will begin.
The WLAN Direct or WiFi Direct is the part of WiFi Alliance that is jointly signed by over 600 device and software manufacturers. You can find it on many devices, however, it may not be reliable as wired connections. The WiFi option has the same disadvantages that plague Bluetooth connectivity. This means that you need to pay extra attention to keep the connection between the dives strong or it may result in data corruption or data loss.
Way 5. How to transfer Samsung contacts to Huawei phone via SIM card
In a way, you can tag this as the difficult one among the group because it requires you to take the sim out from the old device and put it in the new one. So this method becomes useless if you are using your Huawei smartphone on a carrier.
If your Huawei device uses a physical sim, then you have to back up all your contacts on your SIM in the Samsung device, and swap the SIM to Huawei. Let's have a look at the actual processes involved.
Step 1 Open the Contacts App on your phone. On the top right corner, you can see three dots. Click them to see reveal backup options. Click on "Manage Contacts".
Step 2 Click on the option "Import/Export".
Step 3 Click "Export to SIM Card" and wait till the transfer is complete.
Step 4 Now, your sim will have all the contacts within your phone. Take the SIM out of the Samsung mobile and insert the same into the Huawei. You will see that all your contacts are on available on your Huawei device.
We will not advise this method if you don't know how to properly take out your SIM from your phone. Undertaking this procedure carelessly can result in the SIM card puncturing the screen, which is a costly replacement. So make sure you have an expert on the job before following through it.
Conclusion
We have discussed five different methods for you to try out and they all so the same job. However, the ease with which we can do the job varies from one method to another. In the end, ease of use is certainly the determining factor with which we gauge each method on the list.
In our tests, the dr.fone Phone Transfer (iOS&Android) takes the number one spot when it came to ease of use, intuitiveness and feature set. So we can recommend dr.fone to any smartphone owner without a speck of doubt.
You can free to experiment with other methods too as they will also provide you with results that you are looking for! You now have 5 ways in which your new Huawei phone can get all your contacts from your old phone, Cheers!