There are several ways to transfer files from Android to your personal computers. You can use a USB cable, Bluetooth devices, via email or with the use of Android apps. Here, we will discuss a few of the top Android apps used to transfer files from Android to PC for free.
Part 1: Top 6 Android Transfer Tools to Transfer Files from Android to PC for Free
1. dr.fone - Phone Backup (Android)
dr.fone - Phone Backup (Android) is a backup tool that allows you to transfer files from Android to PC for backup in 1 click. And you can restore the data to any of your phone later. Just free download it and enjoy more benefits from it.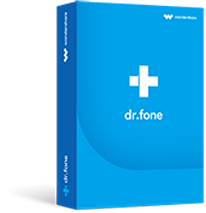 Best way to backup files from your Android to computer
Back up all the data on your device including files, music, photos, videos, apps, messages, call logs, contacts, SMSs and more.
You can use to selectively backup data on your device. This means that you can choose to back up one of the videos on your device instead of backing up all of them.

2,965,271 people have downloaded it
How to transfer files from Android to PC with dr.fone
Step 1. Connect Android device to PC.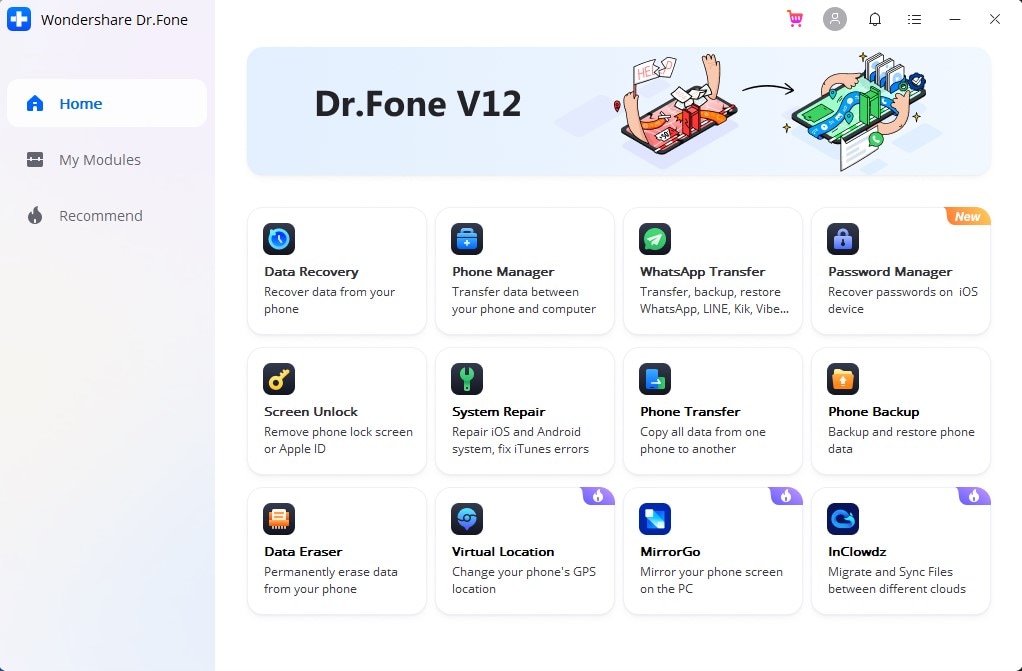 Step 2. Open the backup files you want to restore.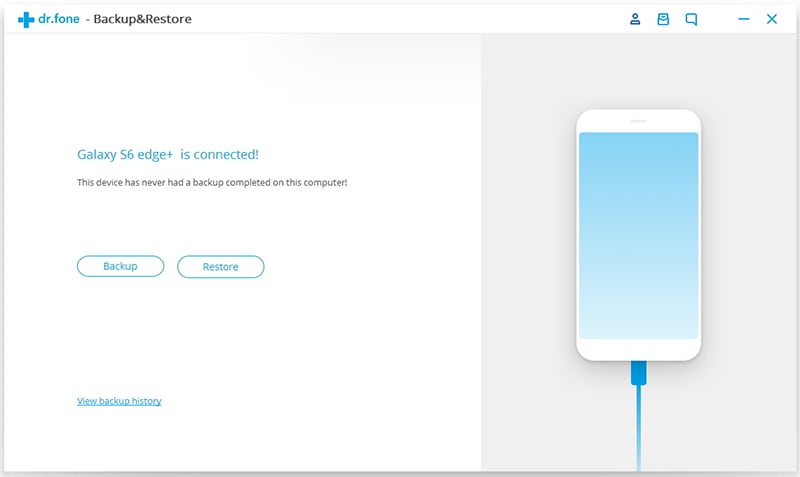 Step 3. Preview and select backup files.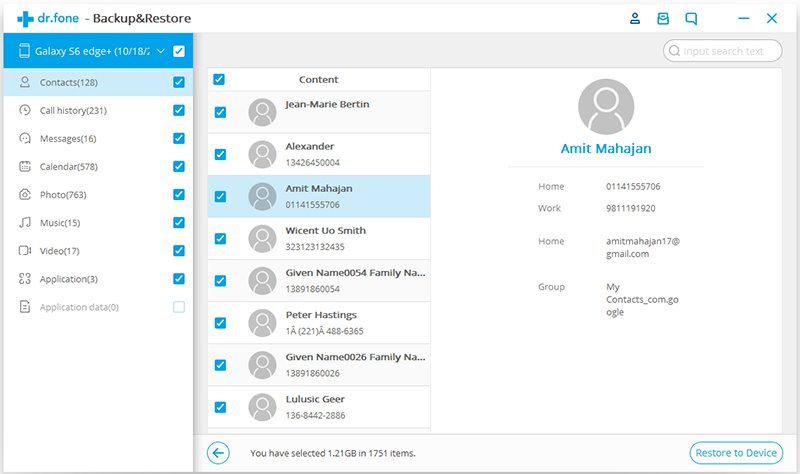 ---
2. Airdroid
Airdroid is a recommended app to move files across networks. It becomes fully equipped to use your phone without actually touching it. It isn't limited to file transfers.
When you first run the app from your phone, you will need to either sign in or register. You can sign in with your email or use your Google, Twitter, or Facebook as an alternate sign-in instead. After that, start set up, you'll have a screen that shows two links to go to on your desktop: the AirDroid site for accessing your device over the same WiFi network or a specific IP address for accessing it remotely.
If you ever need remote access away from home, you can still use AirDroid although it does cap you at a 500 MB monthly limit of transfers. While over the same WiFi, there's no limit to the amount of files you can transfer.
Some things you can do with Airdroid aside from file transfer are: control your Android from the computer, use any apps like WhatsApp, WeChat and Line and send and receive messages. You can download it for free from Google play.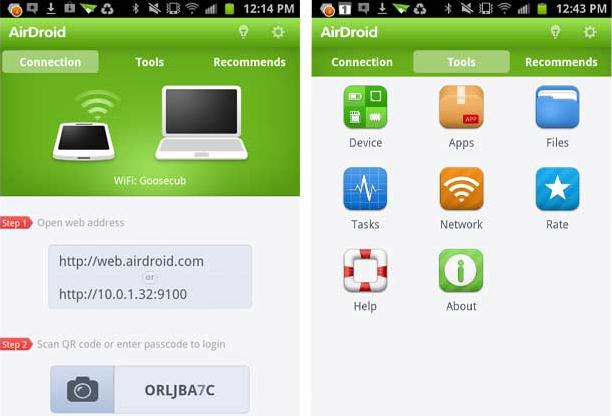 ---
3. ES File Explorer
ES File Explorer is a great tool for managing files and programs. It lets you copy and cut, rename, delete, search through, and explore the properties of your phone's files and folders. You can create new folders as well. Once connected with your computer, you can share files back and forth using ES File Explorer.
ES File Explorer is a popular utility that comes pre-installed on your Android device. If it doesn't have it, you can download it free from Google Play and process Android to PC file transfer for free.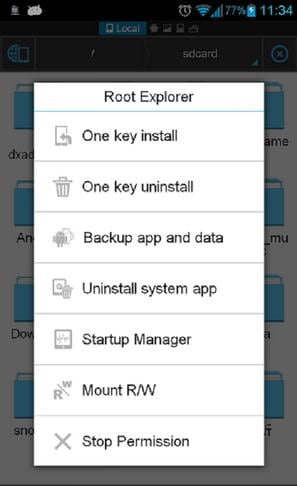 ---
4. Mobizen
Mobizen is an impressive app that comes with stunning features allowing you to transfer data from Android to PC for free. The basic premise behind the app is that it offers you a free way of easily mirroring your Android to a PC. You can connect over WiFi, USB or 3G.
Some of the features the app offers once connected are screen recording, smartphone notification, drag-and-drop file transfer from Android to computer and from computer to Android and a lot more. Only, you need internet connection with this. Overall, this is one of the best apps. It is completely free!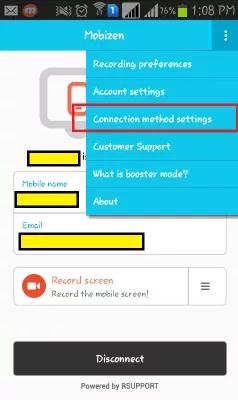 ---
5. Pushbullet
Pushbullet is designed to send Android notifications to your PC desktop, such as phone calls, messages, app updates, etc.
Once you're set up and opened PushBullet.com in your desktop browser and signed in with the same Google account in your Android, it becomes a sharing option too. Pushbullet connects your devices, making them feel like one. However, permission must be assigned manually.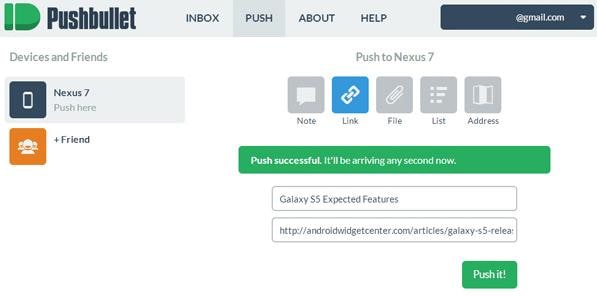 ---
6. Sync by BitTorrent
Sync by BitTorrent is an app that can synchronize any folder on your Android with a folder on your PC. It can be set to automatically sync or not. What's good about this app is you do not need internet to sync because the local network will do. Unlimited file size to sync. Permission is required before a device can access your folder thereby making your files secured.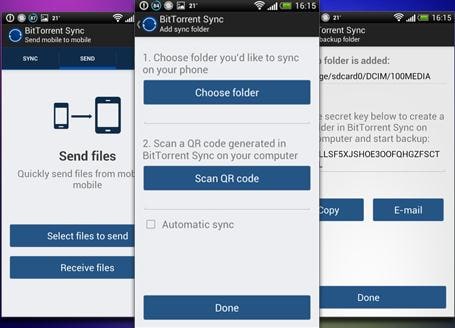 Part 2: How to Transfer Files from Android to PC with NO Apps
Transfer Files from Android to PC via USB
The most basic form of transferring files from your Android to your computer is through a USB cable.
Step 1. Connect your Android to your computer. In your Android, you will see there's a message on the screen asking what you want to do.
Step 2. Then choose the option that lets using the phone as a storage device.
Step 3. Then, on your Windows computer, open Windows Explorer, and search for your Android device, which should be labeled by model name.
Step 4. Transferring file is as simple as copying the file from your PC to a USB drive. And when you're done, do not forget to eject your device from Windows before you unplug the USB cable.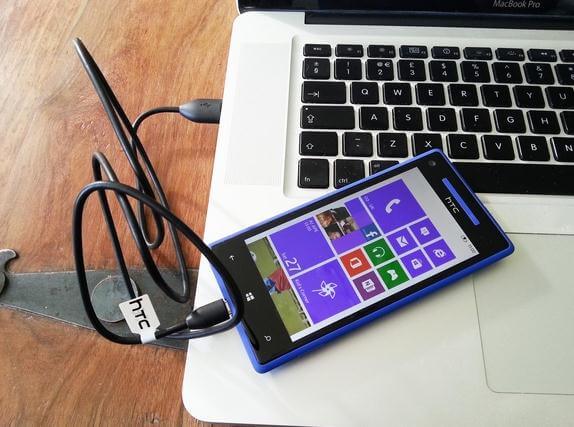 ---
Transfer Files from Android to PC via Bluetooth
Step 1. Enable Bluetooth on your Android and on your computer, then pair the two.
Step 2. Use a file browser in your Android or your gallery app to select the file you wish to transfer.
Step 3. Use the Share button via Bluetooth to share the file and choose your computer in the list.
Step 4. On the computer, right-click the Bluetooth icon in the System Tray and select "Received a file". Click "Next" to proceed with the transfer.
Step 5. After transferred the data, there should be a notice that the file transfer has succeeded. You will find the file in the Public folder.
---
Transfer Files from Android to PC via Email
Email was probably the first method of non-disk data transfer between devices and remains a useful option in some cases.
Step 1. On your Android, all you need to do is log-in to your email account, compose a new email, attach the files you want to send to your computer and send it to your email address.
Step 2. Access your email then download the attached file to your computer.
Step 3. UOf course, you need to use an internet connection to access and use emails.
Conclusion
Now you should clearly know how to transfer files from your Android to computer. You can choose one method of the above based on your own requirements.