Repairit -Photo Repair
Fix all levels of photo corruption in three simple steps.
Have you taken just the perfect pictures of your holiday seasons only to find out your favorite pictures are pretty blurry? No matter how good your camera is, it can happen to anyone due to lighting, movement, and other camera stabilization factors.
But luckily, it's not too tricky to unblur a picture taken from any camera, thanks to powerful photo repairing tools. To make it easier for you, we have shortlisted the three most sought-after programs for how to make a blurry picture clear effortlessly.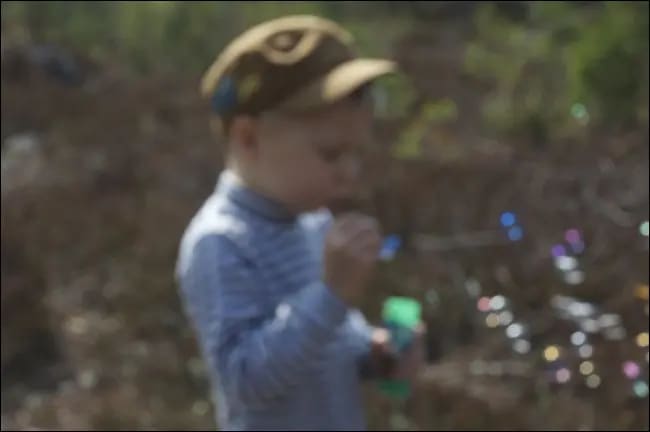 Part 1. The Common Reasons Why Picture Is Blurred
Before heading to the solutions, it's essential to understand the major reasons behind getting a blurry picture.
1. Not Holding the Camera Properly: Poor camera holding technique is the biggest cause of blurry pictures, irrespective of how advanced the camera is. Without a firm grip, it's likely to introduce a camera shake that produces unclear pictures. So, be sure to hold the camera firmly if you intend to capture some quality pictures.
2. Motion Blur: Motion blur is a common phenomenon when the object being recorded is moving or changing. It leads to blurry and unclear pictures. Make sure, you reduce the camera's exposure time to capture a moving object.
3. Focusing on the Wrong Area: It often happens with novice photographers as they cannot focus on the main object. The area out of focus will appear blurred, while the unimportant area under focus will appear transparent.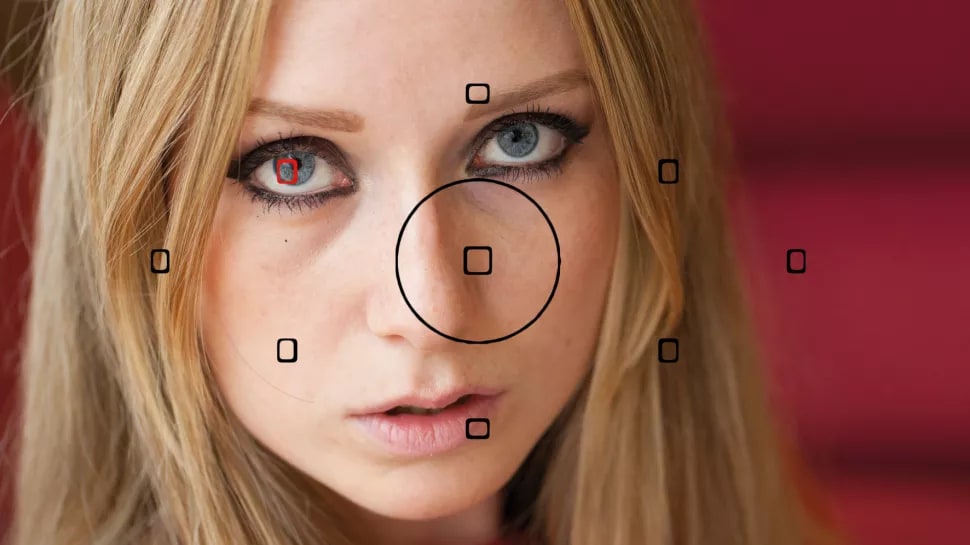 4. Internal Vibration in the Camera: Whenever you press the shutter button to take a photo, it produces a slight vibration that moves across the camera until the photo is captured. This vibration can lead to an unclear photo, particularly when you're not having a tight grip on the camera.
5. Unprofessional Zooming: Focal length plays a crucial role in determining the photo quality of any camera. Make sure you don't zoom in or zoom out the photo beyond the lens's capacity, as it significantly drops the quality of your capture.
6. Dirty Camera Lens: If not already clear, any dirt on the camera lens will produce a blurry and soft-focus capture. Ensure you clean the lens before taking photos particularly when it's a humid indoor environment or dusty outdoor.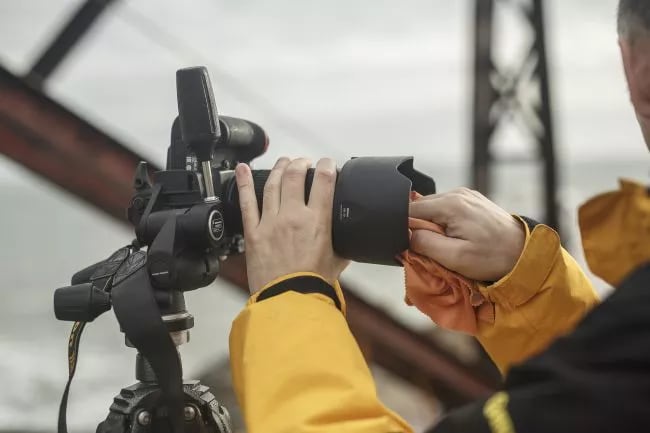 Part 2. How to Make A Blurry Picture Clear?
Regarding the central question of how to make a picture less blurry, check out the below photo repairing software. Then, all you need to do is implement the steps carefully and get the best possible photo quality.
Photoshop is the industry standard for repairing blurry and unclear photos. Developed by the tech giant, Adobe, it is a highly professional program that allows users to fix any blurry image effortlessly.
Using the advanced algorithms, this tool automatically analyzes and identifies the nature of the blur and then extrapolates the corrections to the whole image. As a result, the end product you get is very much the same as you would have intended in the first place.
To keep the ball rolling, follow the below steps to unblur a picture using Adobe Photoshop:
Step 1.

First, launch Adobe Photoshop on your PC and import your blurry photos.
Step 2.

Then, navigate to Filter > Sharpen > Shake Reduction Filter on its main interface.
Step 3.

The program will start repairing the photo. Next, you'll see the progress bar on the screen.
Step 4.

Once the process finishes, Photoshop will display the enhanced image.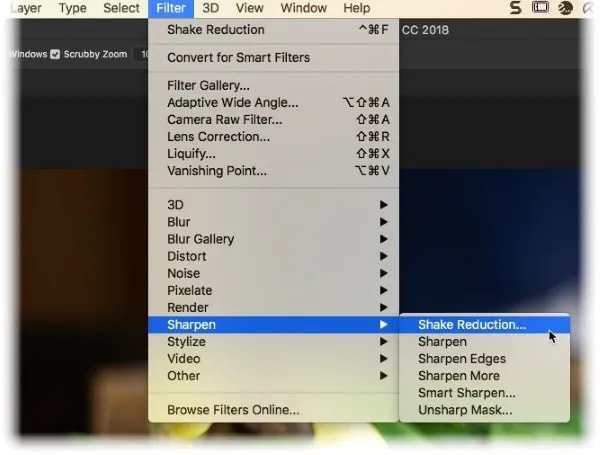 Photoshop has a very tech-savvy interface despite its state-of-the-art functionality, making it very difficult for beginners to use it. In addition, it is among the costliest programs because it offers many other photo editing features.
2. Repair with PIXLR on Mobile Phone
Do you have blurry pictures in your smartphone's gallery that need to repair? Worry not, and get this fantastic PIXLR app to transform your unclear photos into clear ones with just a few taps. PIXLR is one of the best mobile apps to sharpen images quickly, it also comes loaded with tons of free filters, effects, and overlays to enhance your pictures.
Check out how to make pictures clearer using PIXLR:
Step 1.

Install PIXLR from the Google Play Store. Then, launch it and import the photo you need to repair.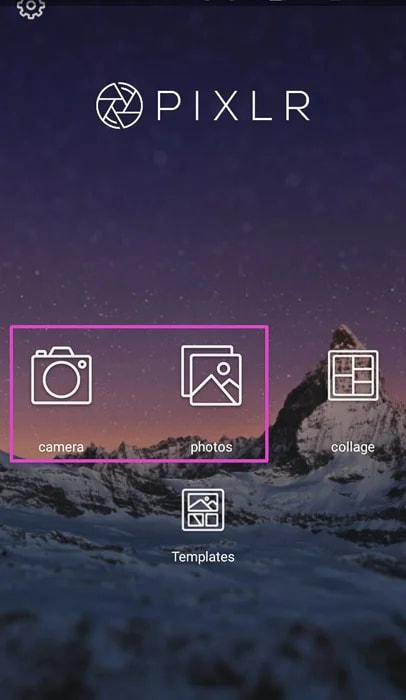 Step 2.

Select the editing tools under the suitcase icon.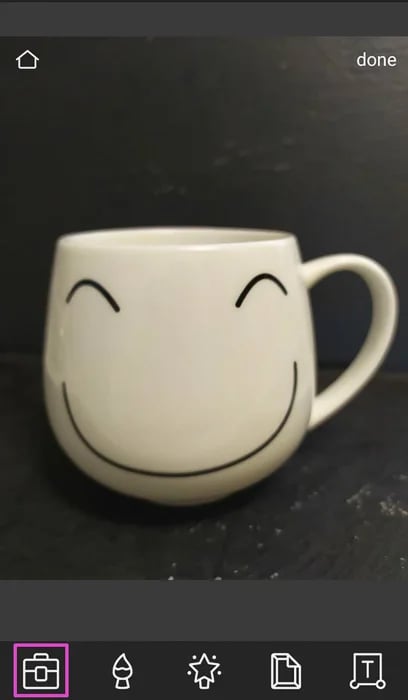 Step 3.

Tap "sharpen" to begin repairing your photos.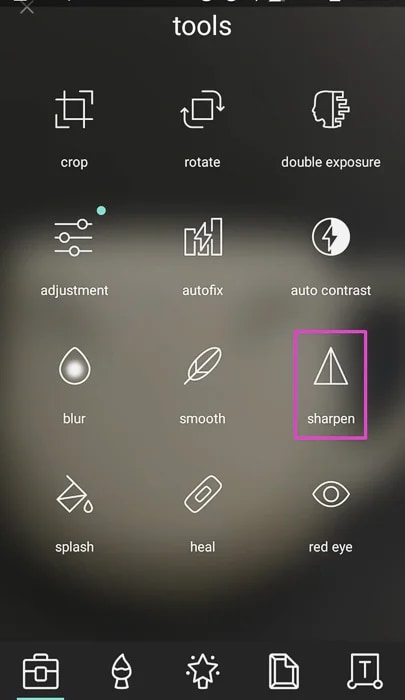 Make sure you apply the right amount of sharpening effect to make it look natural.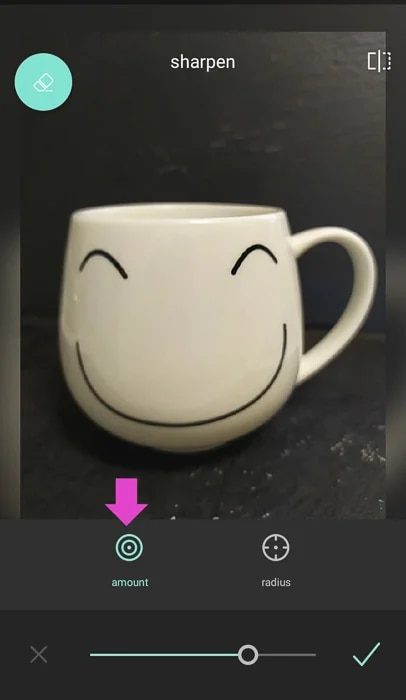 Step 4.

Wait until the effect is applied. Preview the enhanced image and check if it meets your expectations.
3. Repair with Photo Repair Tool - Repairit
When it comes to the most professional tool to sharpen unclear photos, then Wondershare Repairit stands out. Available for both Windows and Mac users, it is a effective photo repair tool to repair photo with all levels of corruption.
The batch repairing feature of Repairit allows you to unblur unlimited pictures in one go. This utility alone makes it a go-to choice for anyone who wants to repair many phots without repeating the same procedure. and you can easily use it without any technical knowledge.
Repair almost all levels of photo corruption issues, including photo blurry, grey areas, photo grainy, cannot be opened, header missing, etc.
Repair corrupted/unplayable/unaccessible photos of various formats, such as JPEG, JPG, CR3, CR2, NEF, NRW, RAF, DNG, ARW, GPR, etc.
Support to repair photos from various devices: Win/Mac, mobile phone, hard drive, SD card, digital camera, etc.
The "Advanced Repair" feature can fix seriously damaged photos through adding a photo template.
Below is a simple way how to make a picture not blurry using Repairit:
Step 1.

Install and launch Wondershare Repairit on your PC/Mac, choose "Photo Repair" on the left tab and hit "Add" to import the blurred photos.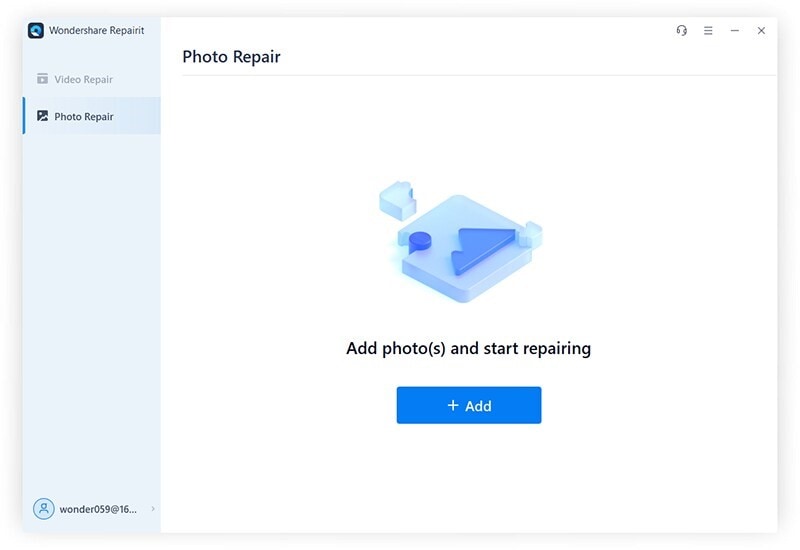 Step 2.

Once the images are loaded, hit Repair at the bottom of the screen.

Here you can check the detailed information of the blurred photos, after clicking the "Repair" button, Repairit will start the repairing process.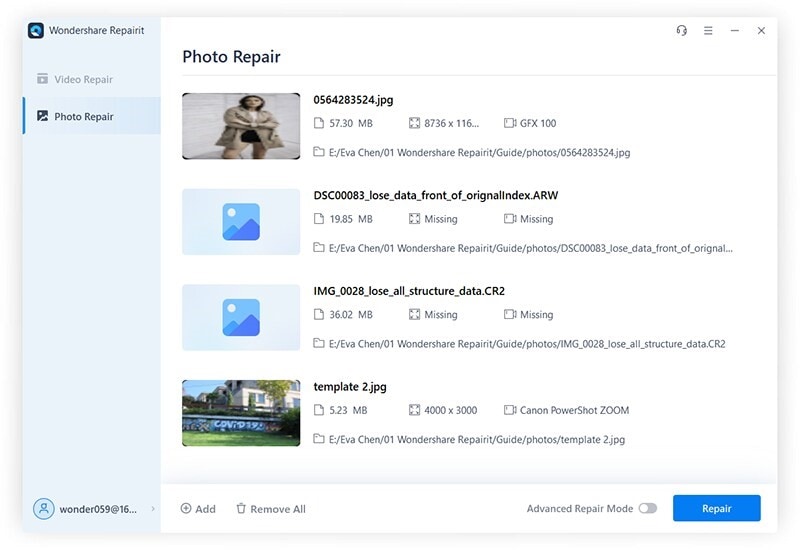 Step 3.

Preview the repaired photos and save them if you're satisfied with the result.

After the repairing process finishes, you can click the "Preview" button to check the repaired photos, and press the "Save" or "Save All" button and select a location to download them.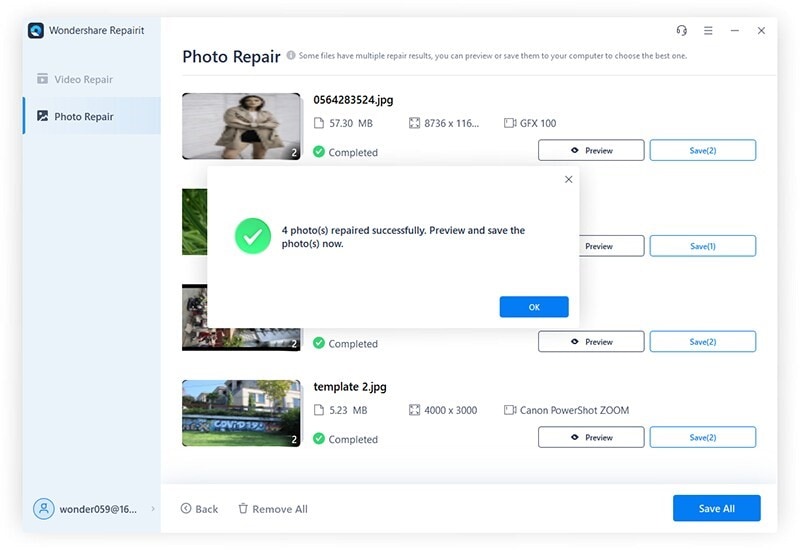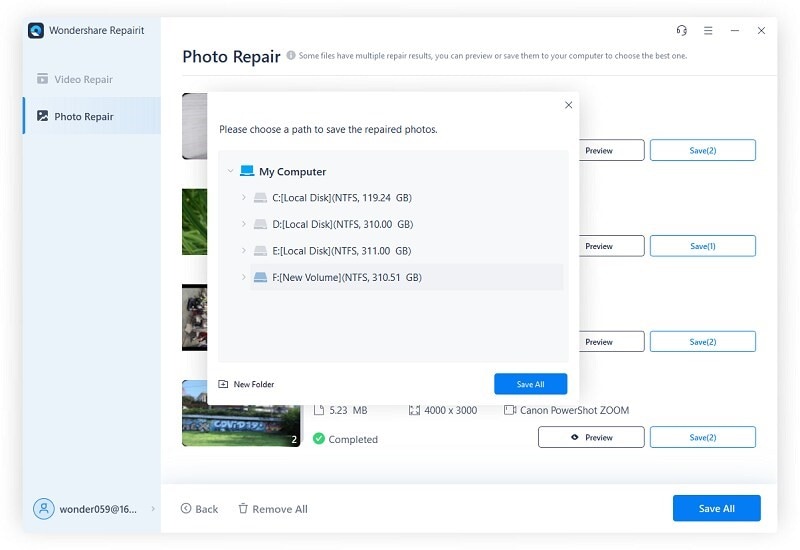 If you are not satisfied with the photo quality, you can use the "Advanced Repair" feature to make a more professional repairing process, please check the detailed guide for Advanced Repair.
Part 3. How to Avoid Photos Blurry?
Don't want to go through the hassles how to fix blurry pictures? Then, why not learn some tips to avoid getting blurry photos in the first place!
Check out the below tips and tricks to get stunningly clear pictures from your camera lens:
1. Hold the camera firmly and in the right possible. It's recommended to use both your hands and hold the camera near your body for better results.
2. If possible, use a tripod to ensure maximum stabilization. Be sure to adjust the tripod correctly before mounting the camera on it.
3. Keep in mind the focal length of your camera. As a general rule, the farther the picture, the blurrier it will get.
4. Focus on the main object properly to get a clear, high-quality image. If you're using auto-focus, wait until the camera has locked its focus.
5. Always clean the lens before capturing a photo. Any specks of dust particles or humidity on the lens are the primary cause of blurry photos.
6. If you want to take sharp images, do increase the shutter speed. But, at the same time, make sure the lighting is suitable as high shutter speed can underexpose your capture.
7. Use manual focus if you intend to capture a particular part of the object.
8. Use a lens with a smaller aperture to allow yourself to be more selective with the focus.
9. Use a high-quality lens if you want to produce professional-looking photos.
Conclusion
Hopefully, you won't face any issues with how to make a blurry picture clear after reading this guide. It provides all the necessary information and a how-to guide for getting rid of unclear photos and capturing some quality photos.