If you are having trouble like can't uninstall software or application on windows 10, it may occur due to third-party interference. It is very important to boot windows in safe mode to avoid these kinds of problems. We can't uninstall programs on window 10 due to different reasons. For example, when we install a new program it stores in a special log file and sometimes it does not store in a loge file, and in this case, we will face problems uninstalling this program.
Generally, we should not try to use and third-party software to uninstall any program. Because security software uninstallation has its own set of methods, so don't use third-party software to uninstall it blindly, because the uninstallation method of third-party software is forced deletion. But still, we have to use some applications to remove different programs from window 10.
Part 1: Top 7 Best Uninstallers for Stubborn Apps and Programs on Windows 10.
As it is very easy to uninstall programs on windows but sometimes we have to face different issues. The following are some authentic and verified ways to fix these problems. These are the best uninstallers for Windows 10.
1. IObit Uninstaller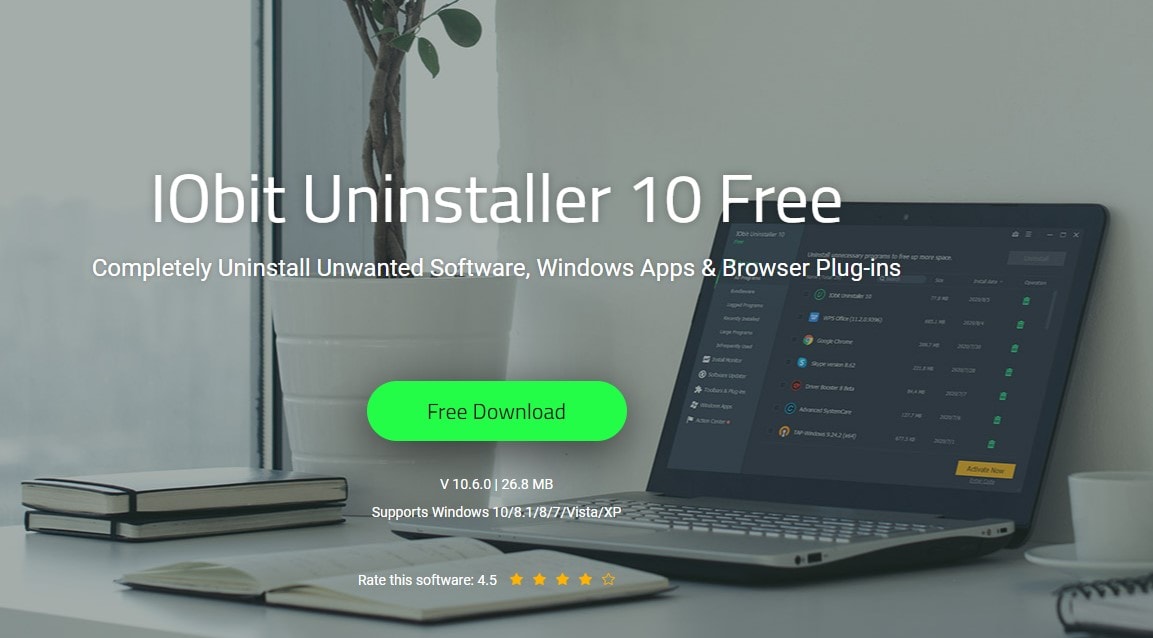 It is a very simple, efficient, and reliable windows program uninstaller. With this tool, you can easily find installed programs and can remove them accordingly. It will let you know which programs should be removed or need an update. You don't need to find the program's uninstall utility to delete a program. It also creates a system restore point before making any changes. Professionals use this tool due to
Right-click context menu integration.
Best for batch uninstalling.
Easy to remove plugins, programs, apps, and games.
It removes a file completely including registry entries and folders.
It is suitable for windows 7, 8, 10, Vista, and XP.
2. Geek Uninstaller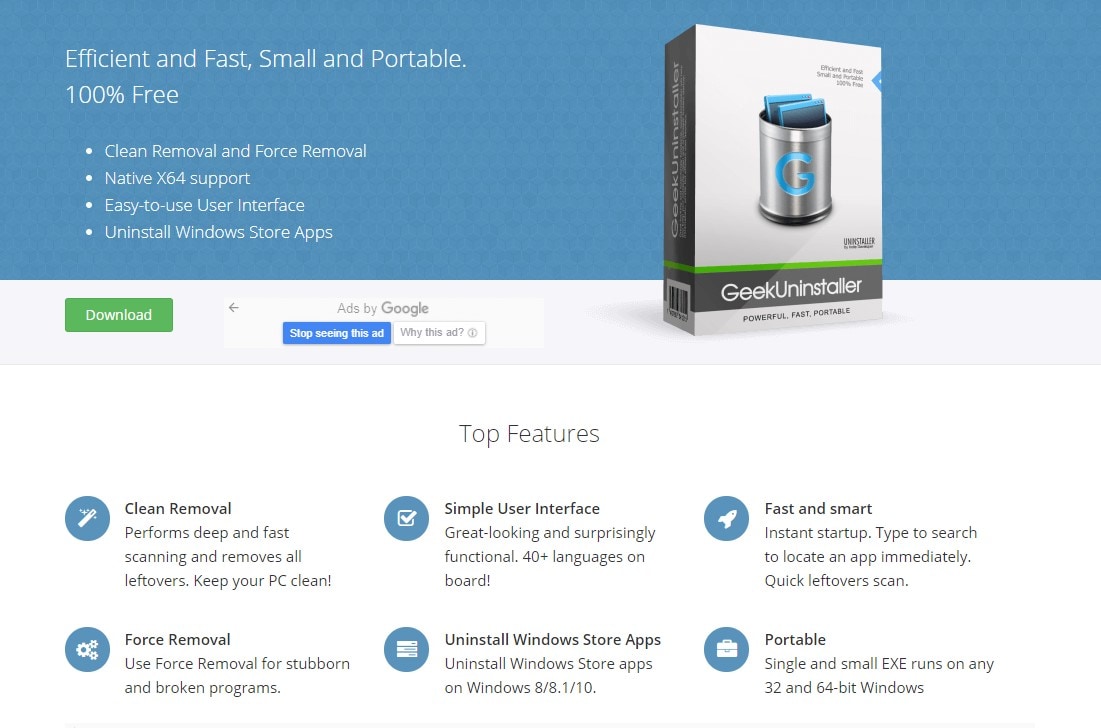 This is a portable uninstaller program for windows having a size less than 10 MB. You don't need to have extra space to install this program on your PC. You can remove windows apps normally or by force with this tool. It supports multiple languages and therefore it is considered one of the best uninstaller programs for windows. We can perform the following tasks with this tool.
It is portable and doesn't need installation.
Good to remove stubborn software.
You can check the installation date and space on the disk of a specific program.
You can view the app's registry entry.
It is reliable and cost-effective.
With a modern interface and full technical support, this tool has become one of the best uninstaller programs. It is best for all types of windows including windows 10, 8, 7, and XP, etc. There are free and paid versions of this tool available in the market. You can choose one according to your needs.
3. Wise Program Uninstaller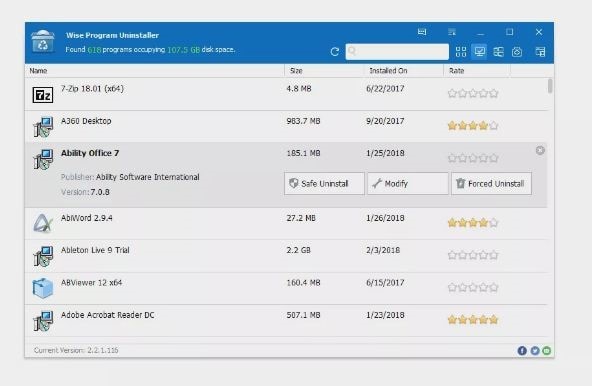 This is one of the best uninstaller programs due to its clean and modern user interface. It provides all the necessary details about different installed apps. There are two modes to remove any program via this tool. It always scans a PC after deleting a program to check any remaining files. People prefer to use it because
It is portable and easy to use.
It can uninstall the app from shortcuts.
Provides full information about any program.
You can view the app's registry entry.
It is reliable and cost-effective.
This is the perfect solution to uninstall programs quickly on windows. There are also some drawbacks to this tool. For example, the interface needs some updates, and batch uninstall is not supported. Unnecessary ads are shown sometimes that cause problem. It is available free of cost and can be used for different types of windows.
4. Advanced Uninstaller PRO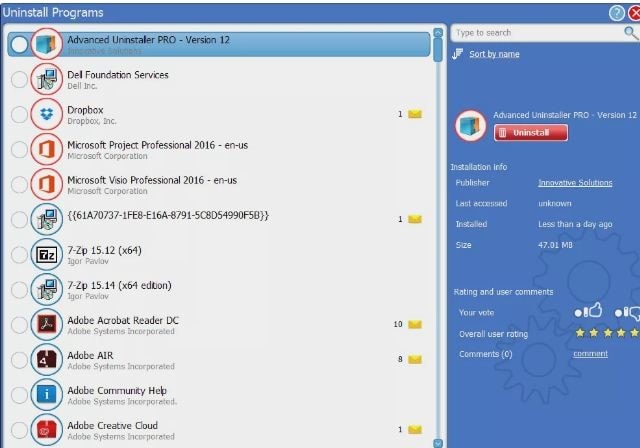 There are different types of uninstallers available in the market with different features but Advanced Uninstaller PRO is best in this regard. It has many features including context menu integration, automatic updates, and many more. It also has some others tools which are good to remove a program. It is a famous uninstaller because
It can delete the entire program.
It can back up and restore the whole program.
You can find programs by name and size, etc.
Best to find duplicate files.
Suitable for all types of windows.
This tool has different features and some extra tools as well. It has a feature monitor installation to monitor all programs on a window. It has also some drawbacks. For example, some extra tools are not free to use in this. It also has an outdated dashboard. But due to many good features of this tool, professionals always prefer this instead of other common tools.
5. Puran Uninstaller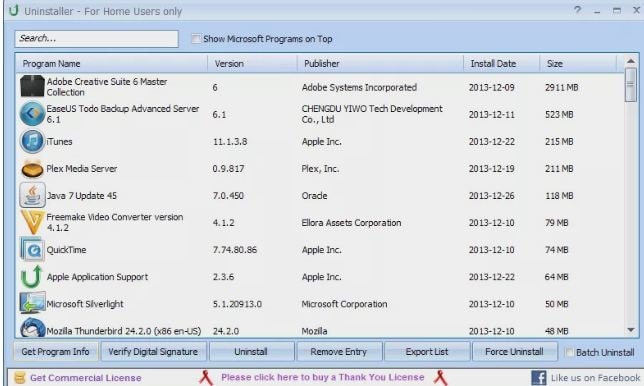 This is the best tool that can help uninstall any software. With Puran Uninstaller, you can uninstall any program that you can't uninstall normally. It always scans and checks malicious programs on a computer. With this tool, you can detect and remove programs very easily. People prefer to use this due to
It always generates HTML reports for all installed software.
It can uninstall any software in few clicks.
It can remove programs in bulk.
It has small size and easy to use.
It is free of cost software and can identify easily malicious programs on your computer. But this program has not had any new updates for many years and also shows many unnecessary ads. As it is free software, therefore professionals prefer to use it. It is available for all types of windows.
6. Revo Uninstaller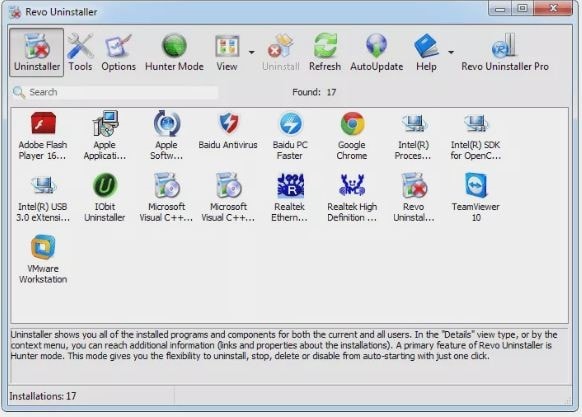 This program has 8 additional cleaning tools and full professional technical support. It is good to remove plugins, browser extensions, and other malicious programs. It provides many options to uninstall an application like register, online solutions, etc. It has a special advanced mode to scan and delete malicious programs and applications. It is best because of
Automatic restore point.
It can update and remove apps.
Have some additional tools.
Have different ad- ons.
Full technical support.
Attractive user interface.
Three are there different types of packages available to purchase this tool. It is best to scan and remove leftovers after the standard uninstall. It also provides junk file cleaner and privacy cleaner. The main disadvantage of this tool is you have to pay if you want to use all functions. As it has different unique features like a multi-level backup system, real-time monitoring, and command-line program uninstall support. Therefore, people always prefer to use this uninstaller program.
7. CCleaner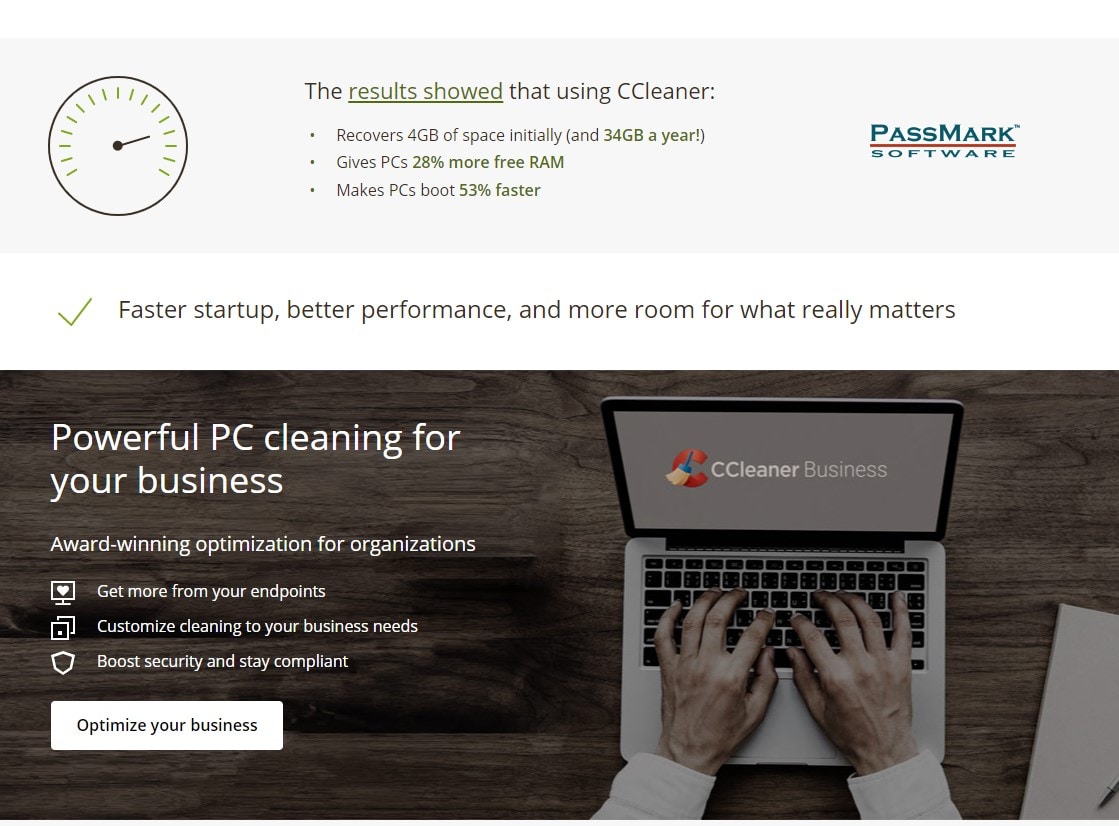 If you want to optimize and clean your PC, you must use CCleaner for the best results. The plus point of this tool is you can even uninstall pre-installed programs. Ccleaner makes your computer faster and reliable by removing unnecessary files and programs. You can delete cookies, temporary files, and other unwanted apps and programs by using this tool. It has a very simple and intuitive layout and anybody can use it very easily. It has the following main features.
It can optimize a computer efficiently.
Always delete apps through a proper schedule.
It ensures safe browsing and faster internet speed.
You can remove history and cookies easily.
It ensures safe browsing and faster internet speed.
Have lots of other useful tools.
It is also known as a free register cleaner and junk file removal program. It is very popular among internet users due to its many good features. We can delete apps and programs within seconds via this tool. It is very user-friendly and has many other cleaning tools. It does not support batch uninstallation and therefore some people avoid this tool. If you want to enjoy faster speed internet, you must this program. It is known as a top-rated uninstaller for windows 10.
Part 2. How to Recover Permanently Deleted Files From Windows 10?
Sometimes we delete important work files mistakenly and sometimes a virus ruins our important data. In that case, we use Recoerit-data recovery to get back all our important data. Recoerit-data recovery is a professional data recovery software that supports to recovery data lost in various scenarios such as recycle bin, formatted disk, etc. and recover more than 1000+ types of data. The following are its main features: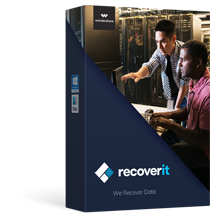 Support to recover videos lost in different scenarios, like external devices, system creash, formatted disk, crash computer, virus infection, etc.
It can fix playback issues with videos like a corrupt file, dropped frames, audio/video syncing, grainy video, missing audio/video, and so on.
All-in-one data recovery software for your computer.
It also possesses the capability to recover deleted files from a full range of devices, like hard drive, SSD, SD card, Desktop, camera, video/music player, etc.
Recover more than 1000 types of file types, like documents, audio, videos, graphaics, emails, etc.
Support to make data recovery and video repair on PC and Mac.

2,965,271 people have downloaded it
We can recover lost data with Recoverit by following the steps given below.
Step 1.

Launch Recoverit on your computer and select the partition where you want to recover data, then click Start.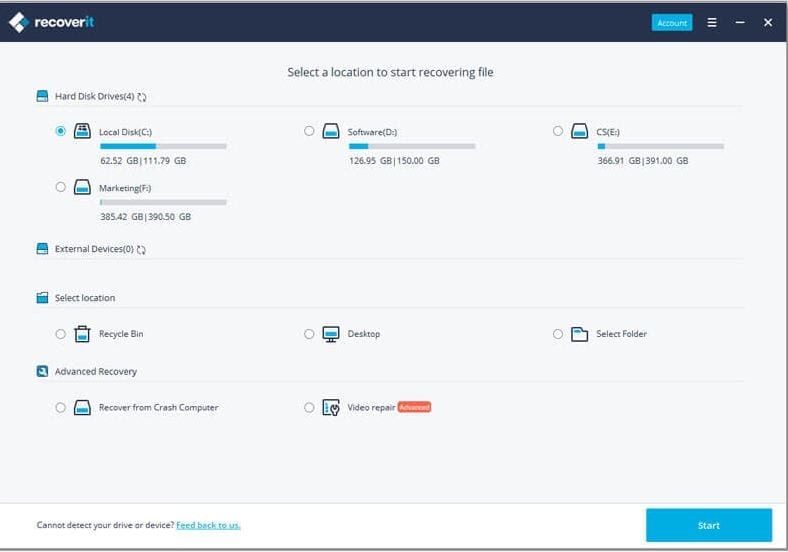 Step 2.

Wait for some time until the system scan your selected partition.

After the scanning process finish, your data will appear int he below screen.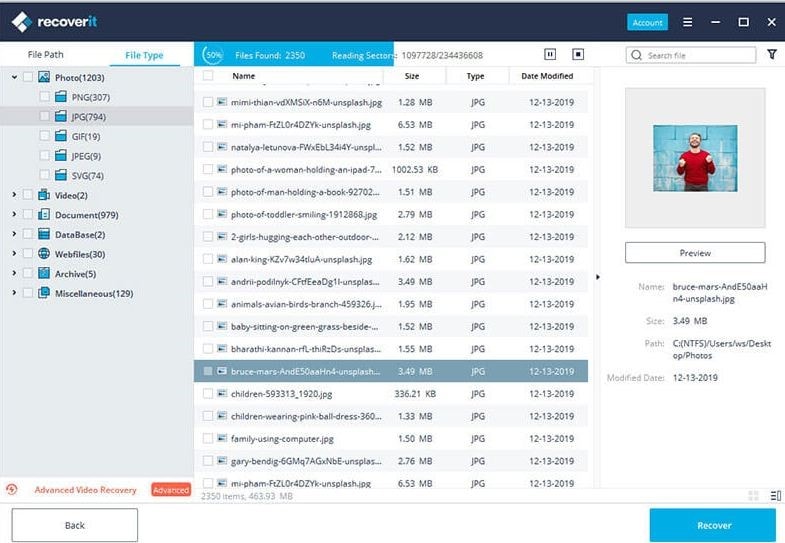 Step 3.

Preview and select tha data you want to recover.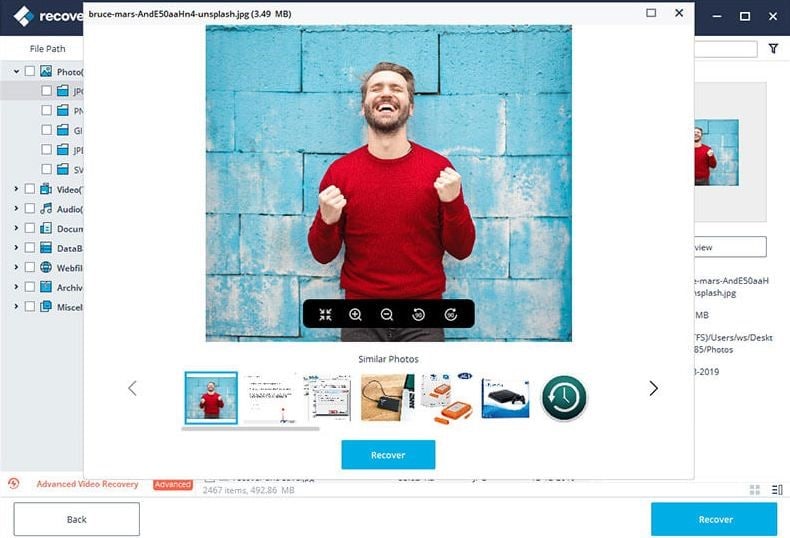 Conclusion
Although we can uninstall different programs directly without any third-party tool, sometimes we have to use an uninstaller to remove malicious apps and programs. Different types of uninstallers are available in the market with different features and price ranges. It is very important to choose the right type of uninstaller according to your needs and requirements. By choosing the right type of uninstaller program we can spend our money on the right type of product.