This article will provide a step-by-step guide on the topic of "Snapchat Email Recovery". This popular image messaging app recommends you to use a valid email address that must be associated with your Snapchat account. And, you may probably know that you need two important key parameters for accessing your Snapchat account, such as your registered email address and password. But, if you have forgotten both your registered email address and password and you have absolutely no clue about them, then how can you login back to Snapchat account and enjoy its features? In such scenarios, it's important to opt for a Snapchat email recovery process in order to gain back your access to this popular mobile app. For your reference, this article will reveal some insightful information on Snapchat email recovery process.
Snapchat Email Recovery: How to Recover Email Address and Password
Every Snapchat user has their own unique username (or a valid and registered email address) and password. Every Snapchat user should enter the aforementioned two details in order to log in and access their Snapchat account. If you know the associated email address of your Snapchat account, then it's extremely easy to recover your password. All you need to use "Forgot your password?" option from the Snapchat log in screen and you will be sent a detailed instruction on resetting password into your registered email id. Next, you will need to use the password resetting guide (received into your email id) to reset or retrieve the password.
But, consider a situation when you have forgotten both your email address and password. Then, how can you recover your Snapchat email address or password? Well, if you are facing such situations, then it will be pretty troublesome for you to regain your access to the Snapchat account. Well, there are two ways to recover Snapchat email address and password (as described below).
Step by Step Guide for Snapchat Email Recovery on Address and Password Via Phone
Step 1. Navigate to the login screen of Snapchat where you will find the "Forgot your password" link. Please tap on this link to reset your password. Now, the screen will prompt you to select the method of resetting your password. There are two ways to retrieve the Snapchat password -- either via Email or via Phone. Since you do not have access to the registered email account, please use the reset option of "via Phone".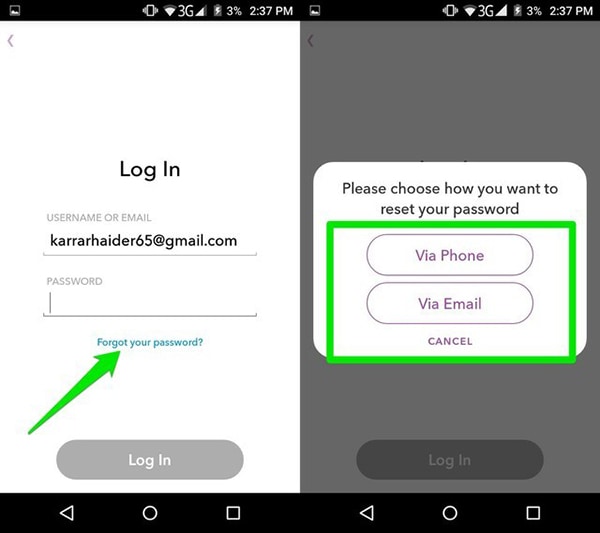 Step 2. Snapchat will now make you go through a standard captcha check. Once it is successfully done, you will receive a unique verification code to your account.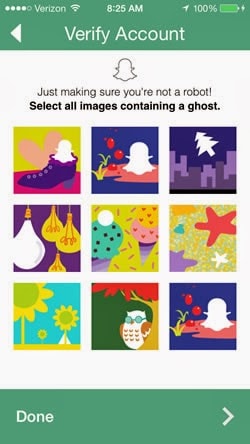 Step 3. The verification code will be sent to your phone number that is associated with your Snapchat account. Enter this verification code in the Snapchat login screen and then select "Continue". Now, set your desired password.
Please note: your desired password should be at least 8 characters long. Plus, it should not contain your username, phone number, name, birthday, or any other personal information. Snapchat recommends you to include a mix of symbols, uppercase & lowercase letters, and numbers for creating your new password. Once the new password is set, you are now ready to login back to your Snapchat account.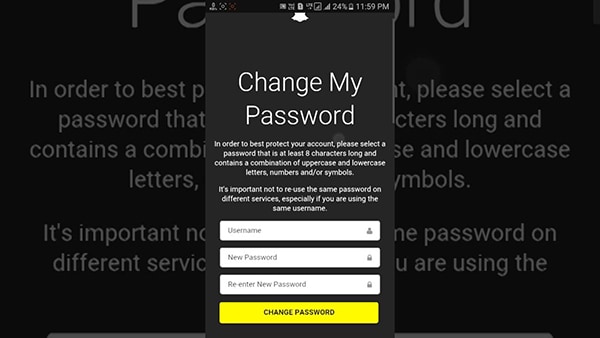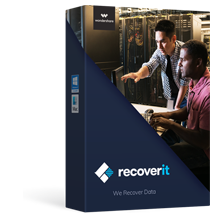 A Life Saver to Solve Your Data Loss Problems!
It can recover lost email files, archives, videos, photos, music, and folders etc.
It supports data recovery from external hard drive, Mac hard drive, digital cameras, and SD card etc.
You can even pause and save the recovery process and then resume it the next time.
You can preview your recoverable data before getting them back.
2,556,135 people have downloaded it