Smartphones like Motorola are becoming increasingly popular day by day. With over a billion users worldwide, these phones are a great purchase for all age groups. However, these smartphones sometimes face technical glitches such as of data loss. Many individuals depend completely on their cell phones and quite a bit of their life can be recorded on them as photographs and videos. So what do you do when this happens? You need help with Motorola phone recovery. No one loves this when years of information is lost suddenly. Imagine losing all the important data, precious photos, favorite music and more from your Motorola device. Quite a scary feeling, isn't it?
Part 1. The Best Motorola Phones Data Recovery Software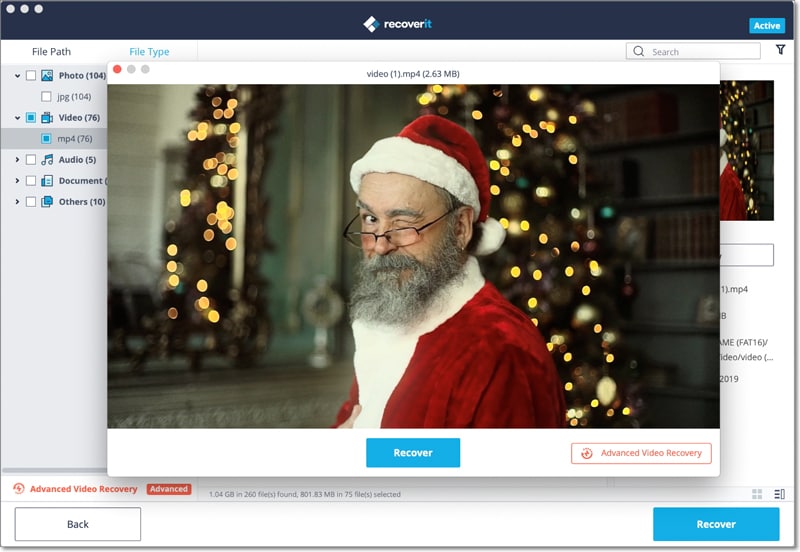 You need not worry. Among the various data recovery tools that are available, the Recoverit for Mac (or Recoverit for Windows) provides the easiest and most trustworthy Android data recovery service. Being a professional data recovery software, it can recover almost everything from your device, such as photos, files, videos, music, contacts, messages and the like and also possesses excellent features that make iSkysoft Motorola Phones Data Recovery quite user-friendly.
Why Choose This Motorola Phones Data Recovery Software: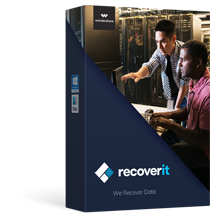 Support to recover data lost in different scenarios, like external hard disk, system crash, formatted disk, crash computer, virus infection, etc.
It can fix playback issues with videos like a corrupt file, dropped frames, audio/video syncing, grainy video, missing audio/video, and so on.
8 different recovery modes to help you locate the lost data and get them back in the shortest time.
Newly upgraded system crash recovery allows you to recover data from an unbootable system within few simple clicks.
Recover more than 1000 types of file types, like documents, audio, videos, graphics, emails, etc.
100% risk-free and easy to use, it can greatly improve your working efficiency.
Require no professional skills for both beginners and experts.

2,965,271 people have downloaded it
Part 2. 3 Steps on How to Recover Deleted Photos and Videos from Motorola Phones
Here are few simple steps on how to recover deleted photos and videos from Motorola phones:
Step 1. Connect the Motorola Phone to Computer
The first thing to do is connect the Motorola phone as an external SD device or take out the SD card and connect it to the computer. Once you open the Recoverit you will view 6 variants of file options available on the main screen. Here you have to select the type of file you want to recover. Then, click on the "Next" button to go to the next page.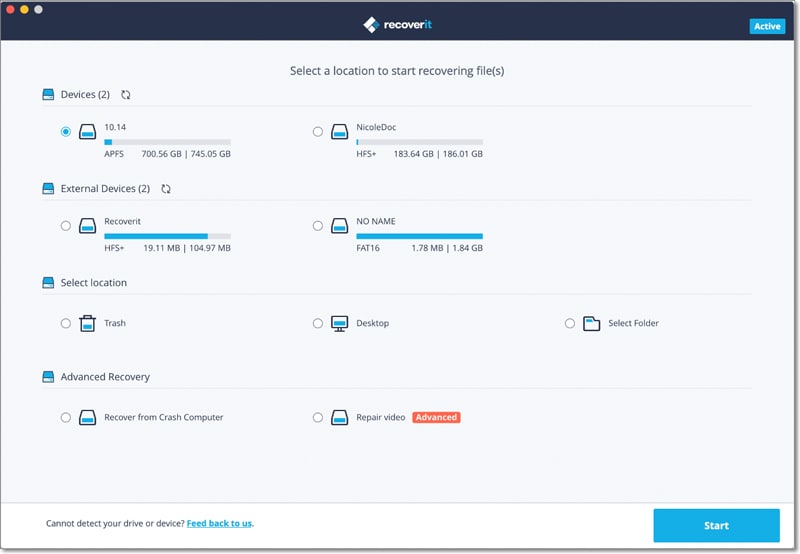 Step 2. Start the Scanning
Connect your Motorola phone with your computer as an external device with the help of USB cable or take out the SD card and connect it to the computer. Now, select the SD card from the various drive options available. Click on the "Start" button to begin the search for the lost data.
Step 3. Recover Deleted Photos and Videos from Motorola Phones
Once the scanning is complete, you will be able to view all the files as a list. Click on the files that you want to recover and then tap on the "Recover" button for Motorola phone recovery.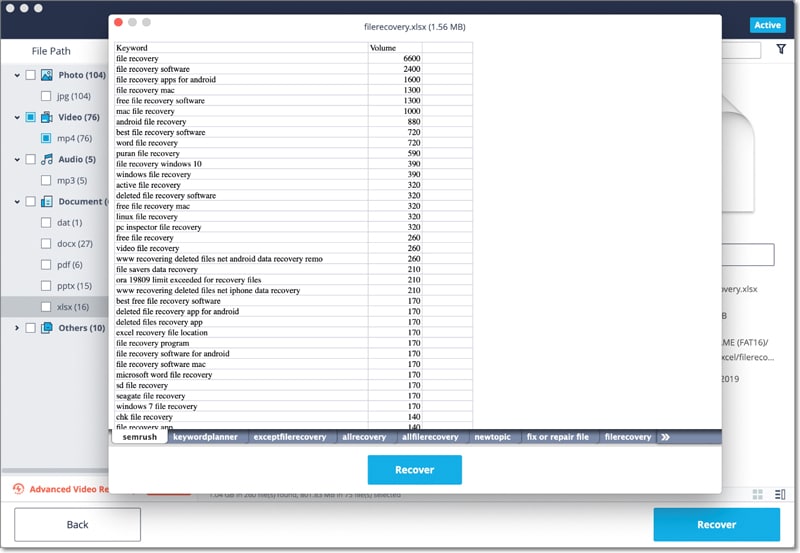 By following these simple steps data loss from Motorola phone gets easily recovered.
Part 3. Various Reasons Why Data Loss May Happen on Motorola Device
The loss of data from your Motorola device may happen due to various reasons, such as:
1. Operating System Upgrades
Numerous clients upgrade their devices to the most recent version of their operating system, keeping in mind the need to get the most recent features of the OS. In any case, they don't understand that upgrading their versatile OS can make their own data get deleted.
2. Human Error
There are many cases in which mobile data gets erased by the mistake of the owner or that of someone else. For example, you wanted to erase a contact and you wind up erasing the wrong contact. Erasing an application is likewise normal among cell phone users, and it additionally happens that a client unintentionally erases an essential application containing his or her key data.
3. Battery Replacement in Your Phone
Replacing your phone's battery may lead to data loss! This happens in light of the fact that when you replace your battery, your phone is probably going to be restored to its factory settings.
4. Physical Damage
Physical harm is a typical type of data loss. Physical harm caused by dropping the phone onto a hard surface can prompt the flash memory chip on the interior circuit board to no longer be usable, at times the chip can break meaning the information can never again be accessed.