"I am in dire need to get back some important files that my daughter accidentally deleted from my camera. Which is the best free SD card recovery software that I can use?"
- a question from Quora
SD cards store pictures, documents, messages, and other types of files. They are mightily efficient. And it breaks the heart to lose data from the SD Card, either by accidental deletion, unintentional formatting, or virus attack. When you don`t have an up-to-date backup, the knowledge of SD card recovery becomes handy, as it gets you prepared for any future data loss. Regardless of the way you lose your data, you`re sure to find a free SD card recovery tool on the web to serve your need.
But first, here is the critical step to recovering your SD card:
Do not add new files to the formatted or deleted SD card. Any file addition overwrites your card and makes it difficult to recover data regardless of the card recovery tool you`ll use.
The second step is to identify the correct free SD card recovery software to help you get your data back. The online platform already contains a sea of data recovery software. Some work pretty well but some need high tech gurus to be able to pull everything through. But of all, there are 5 of the world`s best of SD recovery freeware, that consistently offers best data recovery services.
Part 1: Top 5 SD Card Recovery Software
Top 1: Recoverit (IS)
Experience a comprehensive, highly organized, and free recovery solution for your SD card with this SD recovery software free.
Recoverit (IS) tool is well-knitted with powerful utilities to offer you impressive recovery solutions. This software, while diverse in its data recovery services and ability, it presents some of the most powerful, comprehensive, and quick SD card recovery utilities in the industry. Features that puts Recoverit (IS) ahead of the race: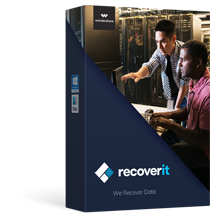 A Life Saver to Solve Your Data Loss Problems!
Recovers 1000+ types of Files: iSkysoft employs sophisticated art technology that scans and recovers over 1000 data format in your SD card, which includes images, audios, videos, documents, graphics, emails, etc.
Powerful File Search Tool: Retrieve nearly all your data by executing two scans. The Quick Scan will present you all the recoverable data. Suppose you couldn`t identify the files you desire to recover from the first scan, head over to the Deep Scan feature to dig deep into your SD card for more data.
Ability to pause the recovery process: Resume the scanning process suppose anything makes you pause amid the recovery process. The pause utility saves your SD scanning result in case anything interferes with your recovery process for convenient continuation whenever you desire.
Window PE feature: Create a WinPE bootable media file that you can use to access your computer to retrieve any lost file
Super intuitive User Interface: Easily recover your SD card in mere three clicks. After launching the software, select your SD card, Scan, and recover the data of your desire.
Supports plenty of cards like Multimedia cards, Micro SD cards, XD Picture Card, and Compact Flash Cards

3,165,867 people have downloaded it
iSkysoft is a leader in data recovery diversity and technical support. The software is excellently built with a lineup of sophisticated utilities to make it stand as one of world`s top recovery tool.
But is it enough to take the top spot?
We`ll see.
For now, let`s check out the next SD recovery software.
---
Top 2: Recuva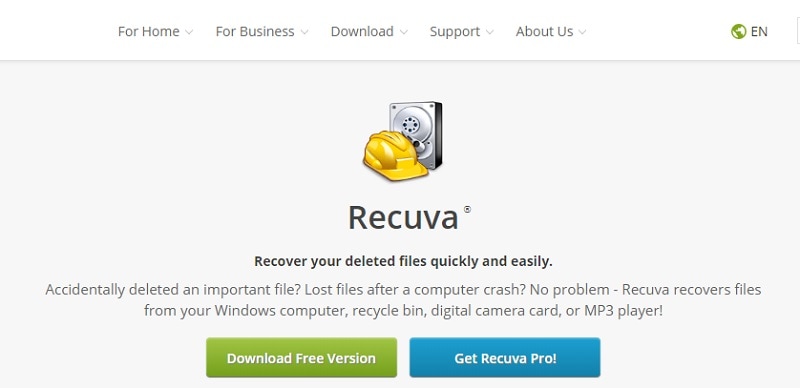 Recuva is a straight forward SD card recovery tool that exhibits strength and stability in the industry of data recovery. For years, CCleaner has offered popular file recovery package, which means they`re more likely to be there when you need to retrieve any lost data from an external drive. What makes Recuva unique is its tremendously powerful capability to retrieve any data loss. It not only recover deleted and recently formatted data, but also can retrieve data from damaged SD cards as well.
And as if that isn`t enough, Recuva employs military standard detection technique to scan and recover your data. And suppose you want to delete a file, beyond recovery point, Recuva utilizes the military-standard deletion technique to get rid of data forever.
Supported Operating Systems:
Window 10/8/7/vista and XP
Supported SD Card Type:
Multimedia cards
Micro SD cards
XD Picture Card
Compact Flash Cards
Pros:
Supremely user-friendly interface
Presents military-standard recovery and deletion
Has a portable version that requires no installation to use
Lightweight—easy to download and loads fast after installation
Has a trial period for 30 days
Cons:
Deep Scan is slow
The free version does not come with customer support
---
Top 3: EaseUS Data Recovery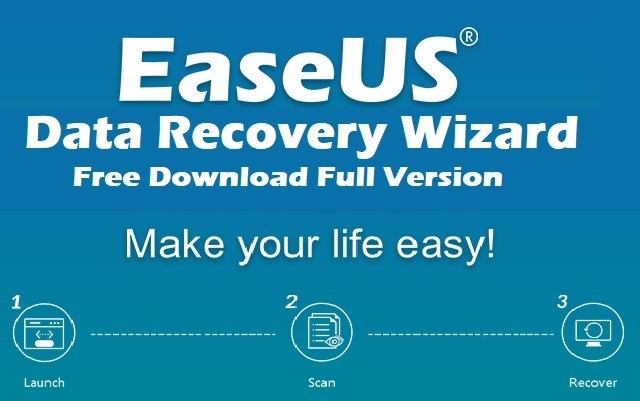 This is another micro SD card recovery online free tool that can salvage your lost data. EaseUS data recovery wizard is a nifty SD recovery tool that rescues lost, deleted, and corrupted files from your SD card readily.
The software offers comprehensive data recovery in a 3-step process, presentingall-in-one data recovery solution getting back almost any type of data format. The best part with EaseUS Data Recovery Wizard is its ability to search for a particular file type which saves on time.
Better yet, you can pause and resume the recovery process in case of any interruption.
Supported Operating System:
Windows 10/8/7/ windows vista
Mac OS X, MacOs (10.13/10.14)
iOS
Android
Supported Card Type:
CF Card
SDHC card
XD
MMC
MicroSD card
Pros:
Has a version for nearly all systems
Free for the first 2GB data recovered
Incredibly easy to setup and use
The pro version comes secured with a money back guarantee
Performs non-destructive data recovery, automatically skipping bad sector avoiding further data damage
Cons:
Doesn`t offer cloud recovery option
It scans automatically limiting the control over the process
You cannot recover data for free beyond the 2 GB limit
---
Top 4: PhotoRec Data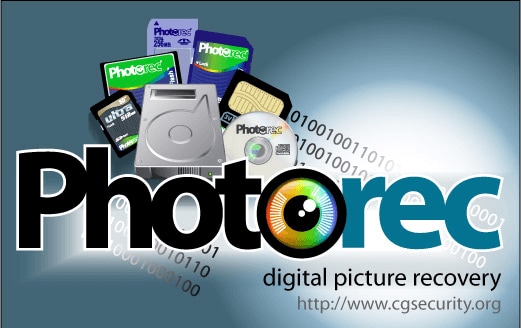 A bit clunky to use, but Photorec provides tons of features that not only recover photos but hundreds of file format as well. It uses carving technique to search your SD card and rescue the whole file as it has no data fragmentation.
Its features translate to an all-around SD card recovery solution. In fact, it is a perfect SD card recovery software for android mobile free download as well.
If you do not mind the text-only user interface, Photorec is a reliable, thorough, and inexpensive piece of SD recovery software you can go for.
Supported Operating System:
Dos/Windows 9x/Windows NT 4/ 2000/ XP/ Vista/ 2008/ 7/ 10
Linux
Mac OS X
Free BSD, NetBSD, Open BSD
Sun Solaris
Supported Card Type:
Compact flash cards
Memory Stick
Smart Media
Microdrive
MMC
Pros:
Tremendously powerful data recovery, recovering not only recently lost files but also overwritten files on a specific sector of the memory
Presents an option of recovering the free space on your SD card as well as both the free and occupied part of your SD.
Supports multiple systems, both Windows and Mac
Retrieves nearly all types of files
Cons:
Counter-intuitive user interface. Has text-only screens and menus; no thumbnails
---
Top 5: DiskDrill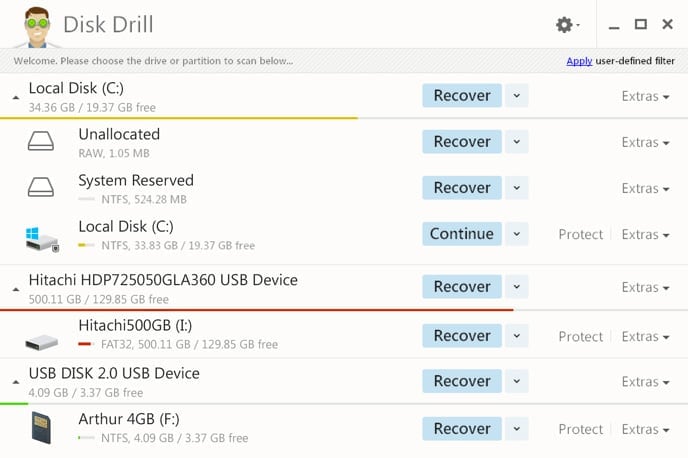 Disk drill has the ability to quickly recover almost any type of file on your SD card. It also scales at the heights of free SD card recovery for Mac operating system.
Besides Mac recovery, this Clever File knits a thorough piece of software to recover SD card for other OS like Windows, iPhone, and Android. The software has an impressive ability to recover and reconstruct hundreds of file types, employing plenty of recovery methods.
Supported Operating System:
Windows
Mac OS X
Android
iOS
Supported Card Type:
MiniSD
MicroSD
SDHC
Compact Flash
xD-Picture Card
Memory Stick
Pros:
For Mac users, it provides extra, free utilities
Offers a free trial
Offers quick and thorough data recovery
Super friendly user interface
Highly organized—it keeps the original name of files and folder for easier identification
Cons:
It cannot scan a specific folder or specific file type
It does not have a portable version
Free recovery is limited to 500 MB for Windows users
Mac users must upgrade to the Pro version to start the recovery
Part 2: Which is the Best Free SD card Data Recovery Software
Let`s look at the comparison table below to help you choose the best free SD card recovery tool. It is a highlight of advantages, limitations, and critical features that speaks sense to your data recovery needs.
| | | | | | | |
| --- | --- | --- | --- | --- | --- | --- |
| SD Card Recovery Software | Free | Recovery Speed | Ease of Use | Deep Scan | Supported System | Overall Score |
| iSkysoft | yes | Fast | Easy | yes | Win/Mac/iOS/Android | 9.0 |
| Recuva | yes | Slow | Moderate | yes | Win | 7.5 |
| EaseUs Data Recovery | yes | Average | Easy | yes | Win/Mac/iOS/Android | 8.5 |
| Photorec Data | yes | Average | Moderate | yes | Win/Mac | 7.0 |
| Disk Drill | yes | Slow | Moderate | yes | Win/Mac | 7.5 |
Part 3: How to Recover Lost Data for Free on Window PC
All the software above supports recovery of deleted or lost data from SD cards. However, this guide will walk you through free SD card recovery using Recoverit (IS) tool.
First, download and launch the Recoverit (IS) on your PC to begin the execution of the recovery process.
Step 1

Launch the program.

Plug in your SD card to your Windows system. The home screen will present all your external devices connected to the computer.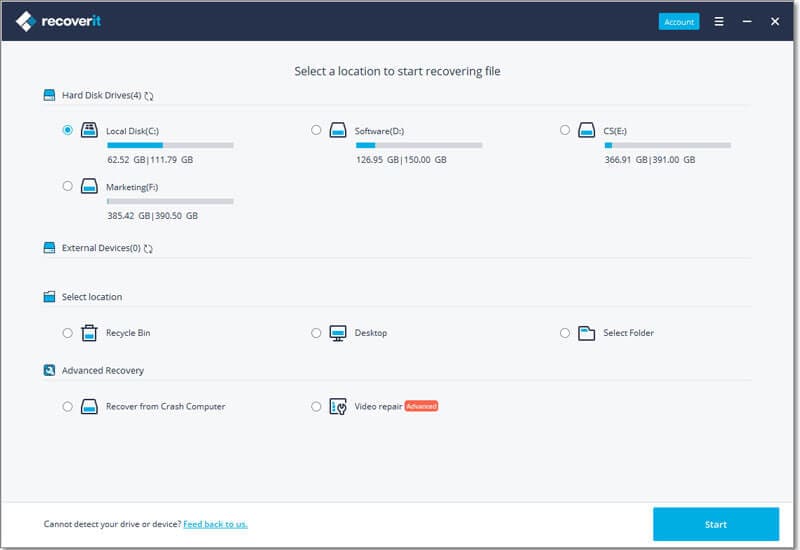 Step 2

Scan your data

Select the SD card to scan. Recoverit (IS) will scan your card and then present you with a preview of the files it has located.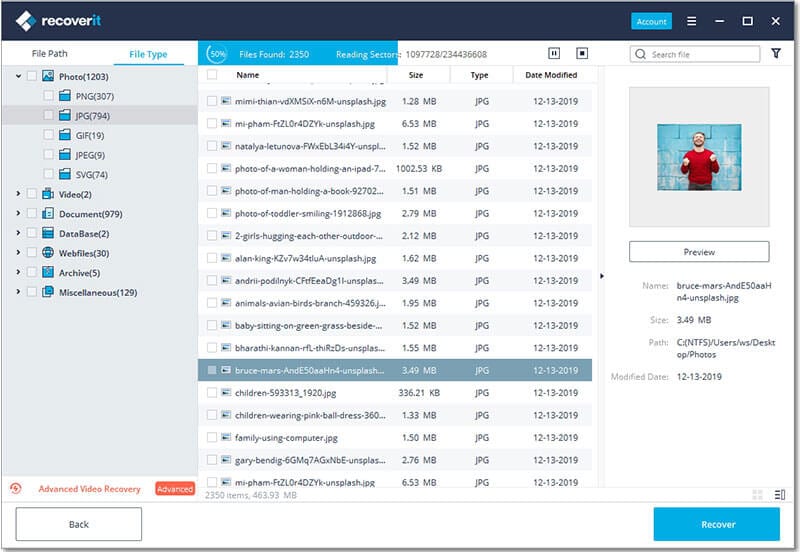 Step 3

Preview the Scanned Data and Choose what to Recover

After the scan, iSkysoft will present a preview of the recoverable files. Choose the files you`d wish to recover on your card. Click "Recover" at the bottom end of the screen to recover any data of your desire.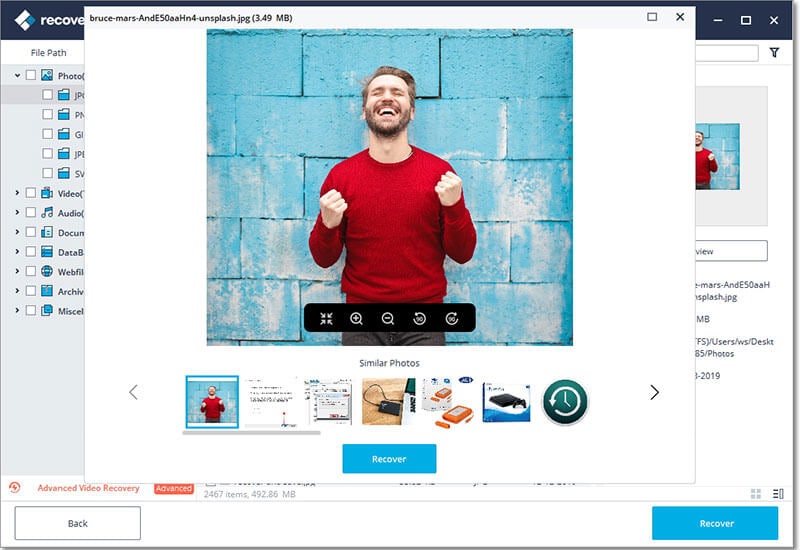 So if you find all your photo or videos were gone, and your computer was telling you that your SD card is empty, and you had that sinking feeling, Recoverit (IS) offers to restore all your data and peace.
The Bottom Line
Lost data? No cause for alarm. Actually, it is disastrous when it involves precious data that have no up-to-date backup.
While backups are vital, sometimes data gets lost before updating your backup. But it doesn`t mean your data is necessarily lost. Depending on the occasion of data loss, there is a reasonable chance you can recover your SD card. There is quite a software that can rescue your SD for free. More so, you can go full blast with this SD card recovery software free download full version.
We`ve reviewed the world`s top 5—their features, advantage, and limitation. Although the best SD card recovery freeware varies from person to person, we`ve compared the 5 picks, and iSkysoft stands out, in terms of speed, reliability, and ease of use.