Swapan: How good is Active File Recovery at this price point? Is there any better alternative?
Swapan's query regarding Active File Recovery is a very common query that we get to hear every day. As the number of data recovery software are increasing every day, the debate of the best software at the most affordable price is also heating up. So, let's analyse and review one of the well-known affordable data recovery tools i.e. Active File Recovery. We will also be telling you about a better alternative to Active File Recovery.
Part 1. How Good is Active File Recovery? An In-Depth Review of Active File Recovery
Active File Recovery is a good data recovery software. The software is an affordable alternative to many other data recovery tools that costs a lot. Active File Recovery comes with a lot of features and promises; however, the less price of standard version cuts a few corners on the features, and the Ultimate licence being fairly expensive can still not match with the power of other recovery software. It can be a good option if you need an affordable data recovery software with a few compromises.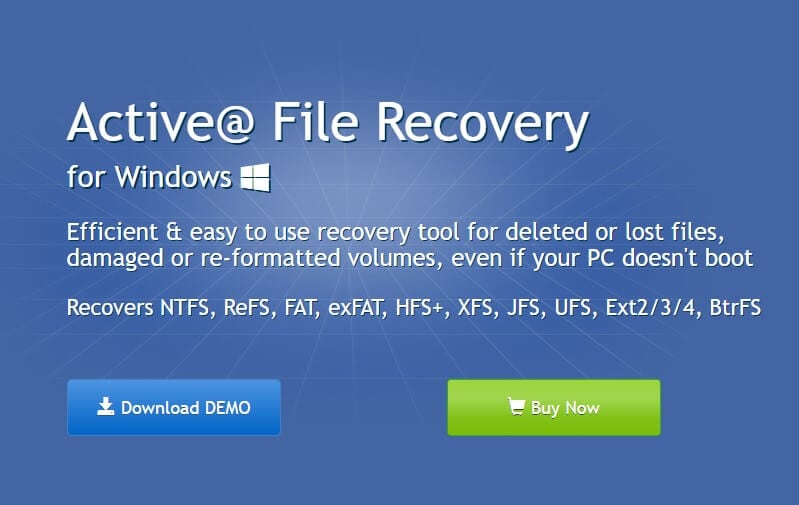 Few Key Feature of Active File Recovery
Active File Recovery supports recovery from all the version of Windows i.e. Windows 10 / 8 / 7 / Vista / XP / etc.


It comes with various scanning modes to give you the desired scanning result within the desired time. Scanning modes are Quick Scan, Super Scan, etc.


It comes with a feature that allows you to perform bootable recovery.


You can recover data from almost all kind of external drive and USB storage devices.


It can be used from your USB Flash Drive or another storage device without the need of installing it on your PC.


It shows you the recoverability of a file before the recovery.
1.1 Pros & Cons of Active File Recovery tool
We have analysed the Active File Recovery tool, we have filtered everything, and we have sorted every observation into pros and cons.
Pros:
It comes with four different types of licence i.e. Demo, Standard, Professional, Ultimate, allowing you to buy a package as per your need.
The Demo version allows you to recover files.
Quick Scan and Super Scan allows you to scan the drive quickly or in-depth to achieve your desired results.
It allows bootable recovery and it also allows recovery from all kinds of external devices.
It has a portable version so that you can use it directly from your USB drive or Pen Drive without the need to install it on your system.
It comes with a ton of options that helps you to customize the recovery process according to you.
Cons:
Although the pricing of the standard licence starts from low, Ultimate licence ends up being very expensive when compared to its alternatives.
The Standard licence lacks most of the features that the other upgraded licence comes with, that includes some very important features.
The UI and the recovery process of the Active Data Recovery are very confusing, so many unnecessary options to customize the recovery ends up being confusing and frustrating. The Interface is also not interactive enough.
You can only recover the files of size lesser than 64kb with the Demo Version.
Active Data Recovery only supports recovery from Windows and not from any other OS like Mac, Android, etc.
The software isn't powerful enough to recover all of your lost files, it also lacks the ability to recover all kinds of file types.
The portable version fails to connect to your system most of the times.
1.2 How Does Active File Recovery Work?
Step 1
As soon as you launch the Active Data Recovery Software, you will see a ton of options on the Home Window. Go to the right panel where you will see all of your systems storage drives listed, select any one of the drives. Once selected, click on the "Quick Scan Plus" or "Super Scan" button in the top bar.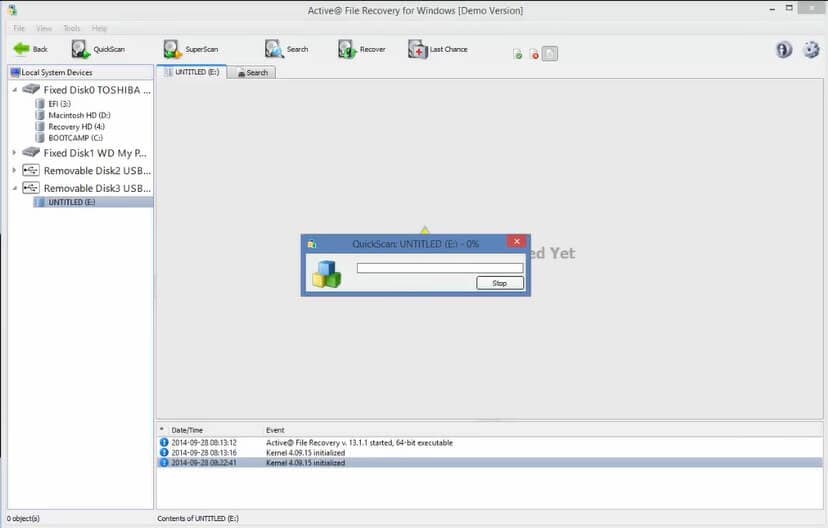 Step 2
Once you select any of the scanning options, the program will scan your selected drive accordingly. Once the scanning is done, you will see a list of files from your drive. The files that are lost from your drive will have a "White Coloured Icon" in front of them. Those are the deleted files that you have lost and want to recover. Now you need to select the files, and then click on the "Recover" button next to the scanning options in the top bar.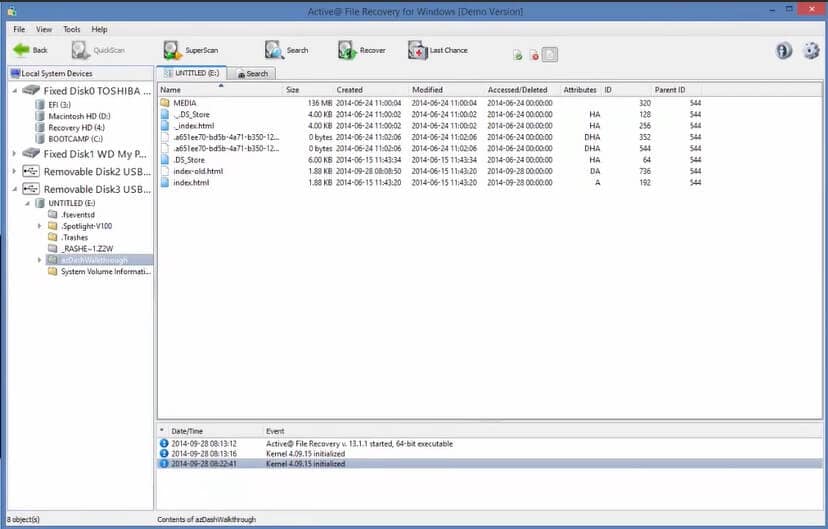 Step 3
Once you click on the Recover option, you will see a popup box in front of you, that popup box will contain various options, simply select the location where you want to restore your files, and enable the option "Deleted Only". Once done, click on the "Recover" button in the same popup box. This will recover your selected files.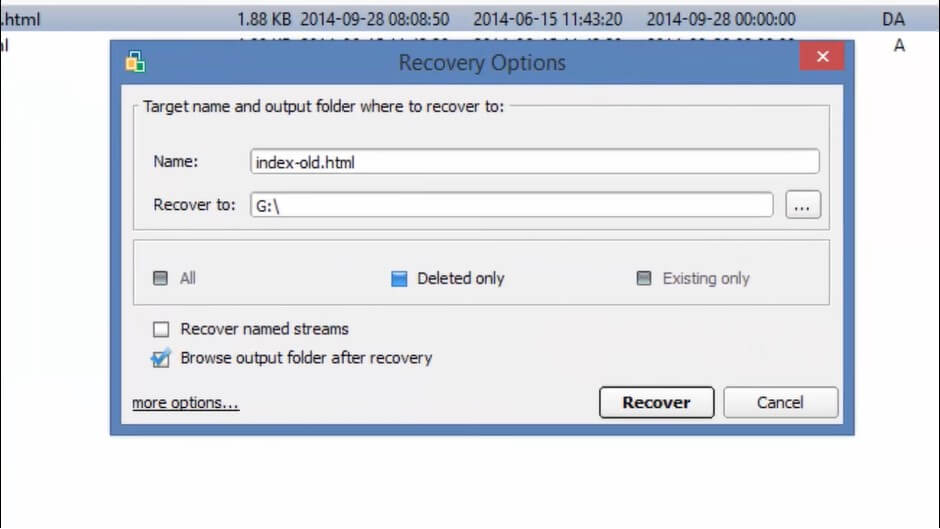 Part 2. The Better and Affordable Alternative to Active File Recovery – Recoverit (IS)
As you are looking for affordable data recovery software, you can consider an alternative to Active File Recovery as well. The best alternative is Recoverit (IS) software. The best thing about Recoverit (IS) software is that it comes packed with a lot of practical features and power, that too while being at the same price point as Active Data Recovery. iSkysoft makes no compromises, and that's the reason it's a better option as an affordable data recovery tool.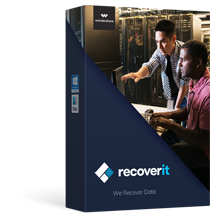 Few Key Features of Recoverit (IS) Tool:
Recoverit (IS) comes with one of the most interactive interfaces combined with one of the easiest 3-step data recovery processes.
With the help of Recoverit (IS) tool, you can recover lost files from multiple operating systems such as Windows, iOS, Mac, Android.
The latest version of Recoverit (IS) tool allows you to select a specific folder or choose specific file types for a more refined scanning.
the Recoverit (IS) tool is one of the most powerful recovery tools, it allows you to recover 100% of your lost data, including more than 1000 files types.
With iSkysoft you can recover data from various scenarios i.e. Lost Files recovery, Recycle Bean Recovery, Damaged Drive Recovery, etc. The latest version selects the best recovery mode depending upon your need.
With iSkysoft you can perform Bootable recovery, that means you can recover data from your system even when it's unable to turn on.

3,165,867 people have downloaded it
How to Recover Data with the Help of Recoverit (IS)? 3-Easy-Steps.
Step 1 Once you have purchased, registered and installed the Recoverit (IS) tool on your system, you can proceed with the first step. After installing, launch the program on your system. On the first Window, you will notice all of your system's storage drives listed in a clean interface. You need to choose a storage drive, external drive, or a folder from the same window and click "Start".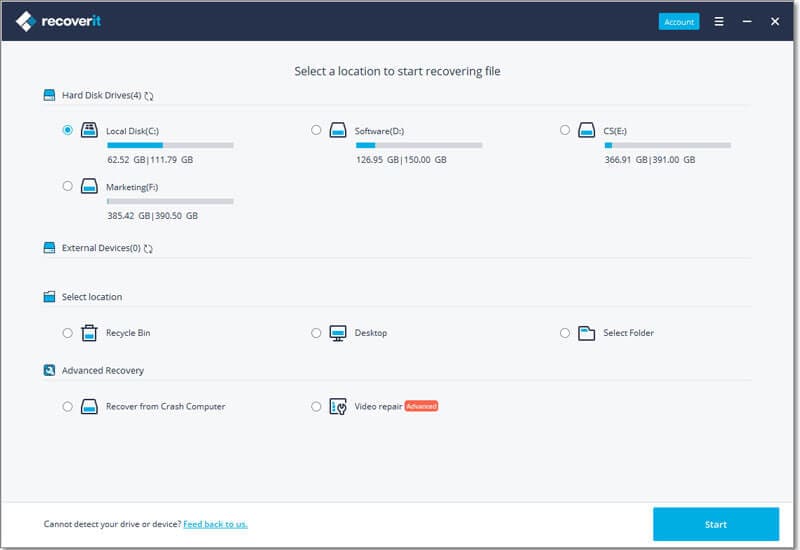 Step 2 Clicking on the Start button will initiate the scanning process of selected drive in your PC. The program will itself choose a suitable recovery mode and will scan your drives accordingly. You will see a list of recoverable files listed on the window once the scanning is done. All the files will be sorted according to the dates, names, or sequence.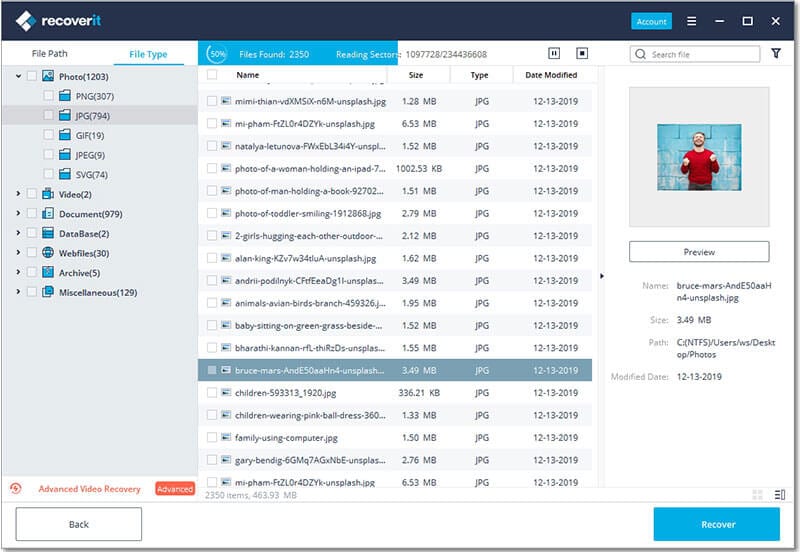 Step 3 Now, you can preview the files before recovery, you can search through all the files, or you can navigate to the files that you want to recover. Once you get to the files, all you need to do is to select all those files and click "Recover", choose a secure location in another drive in your PC to restore the data and click "OK". All of your selected files will be successfully restored to the selected location.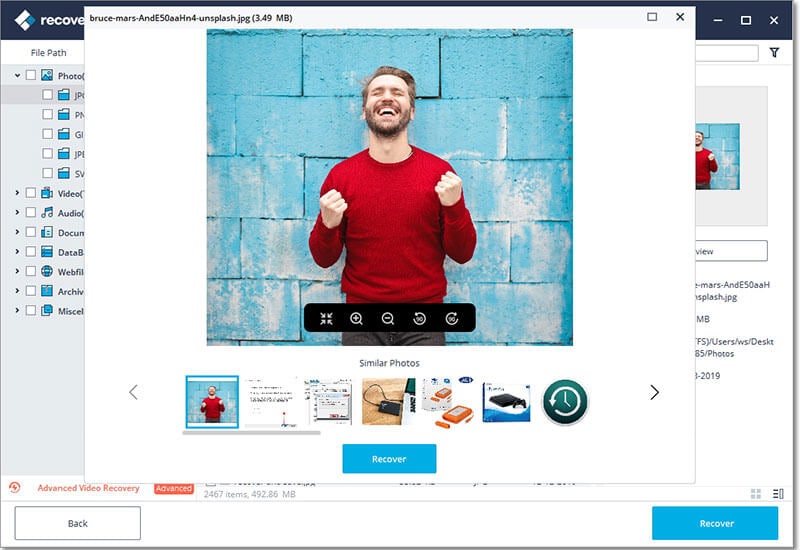 We hope that now you know everything about Active File Recovery, and also about its better alternative that is Recoverit (IS) tool. Active File Recovery comes at an affordable price point, but a ton of unpractical features and lack of power makes it a not so good buy. Whereas, Recoverit (IS) tool excels in all those things while being priced in a similar range.