"As I was busy winding up my project in the course of last week, I suddenly heard a bang on my laptop. On a closer look, I realized it had crashed. Now where do I start and how do I recover excel file after crash?"
- a question from Quora
Microsoft Excel is the most common application of Microsoft office suite. It is used by many people to carry out various calculations as well as performing different tasks hence the most useful application none can afford to miss. However, the nightmare is when your excel crashes on save and have no clue how to fix it. Well, there is a way you can locate and recover the lost excel file. Thanks to the auto-save backup feature that is now common in excel and other programs. They can help you retrieve your excel document following a crash.
Part 1: How Do You Tell That Excel Has Crashed?
There are a number of scenarios that will tell you excel has crashed and need to be fixed. For instance;
Excel is not responding


Excel has stopped working


A problem caused the program to stop working correctly. Windows will close the program and notify you if a solution is available.
These particular errors appear when your excel file freezes, locks up or crashes. This will apparently interrupt you and may not be able to locate your workbook unless you deploy the following methods.
Part 2: How to Recover Excel File After Crash
2.1 Search for your file on the windows system
i. Go to the file explore, double tap the icon on your taskbar.
ii. In the top right of your computer screen, you will see a search box. The search will locate folders and subfolders in the current location.
iii. Type the name of the exact file you are looking for, but, if that fails then use WILD-CARD search.
iv. You can also try to pull up only files with the .plan extension by typing *.plan
v. Also, type in *.layout to pull up only files with the .layout extension
vi. Or rather sort by the 'date modified' to quickly locate the most recent file when using WILD-CARD.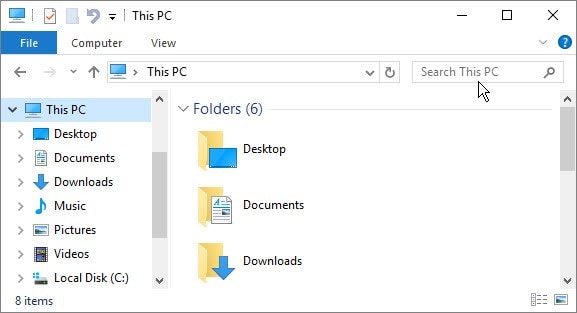 2.2 Restart excel and hope you find it in auto-recovery
Well, assume you were working on a new document on excel and the program locks up abruptly. After a while, you notice that you did not save your workbook. No need to panic you can recover it by AutoRecovery. Here is how to…
i. Go to the 'file' option, then to Open.
ii. Choose recent workbooks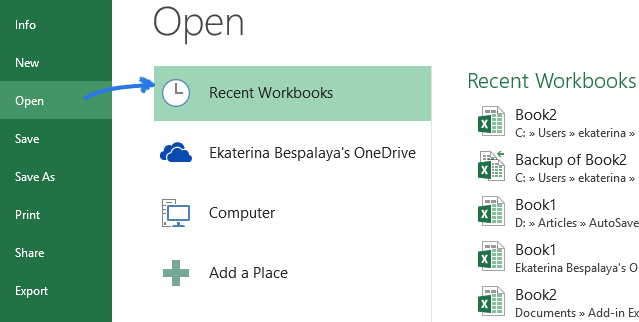 iii. Scroll down and press the 'recover unsaved workbooks icon at the bottom of the list.

iv. When the open dialogue box appears, select the file you wish to recover and press open. The document will automatically open in excel and the program will ask you to save the file. Press 'save as' button on the yellow bar, then save your file to your desired location.
2.3 Recover crashed excel document with iSkysoft Data recovery
Recoverit (IS) software is currently the coolest data recovery software in the market. Apart from being popular and much efficient, the software's main focus is on the user interface. It is able to scan any system and look for all the deleted files.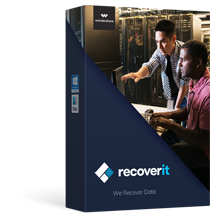 Why go for Recoverit (IS) for a quick Excel crash file recovery
Being a desktop feature, it works well with all Windows and OS X.
Recoverit (IS) software is able to support massive file formats of audios, videos, photos, documents, archives as well as emails.
Apart from local hard drives, this tool is able to recover data from audio players, external hard drives, USB flash, SSD Cards, Digital cameras, and media cards.
Recoverit (IS) tool provides a quick scan and deep scan modes to meet different data recovery needs.
The software recovers files without interfering with their quality.

2,965,271 people have downloaded it
To be precise, Recoverit (IS) tool is the powerful way to recover excel crashed files or any lost data on hard disks deleted by mistake. Recoverit (IS) Software User Guide
Step 1

Download and install Recoverit (IS)y software to your computer

It is advisable to install the software to a separate drive on your device to avoid overwriting the data you wish to recover. Run the program then select the file type you wish to recover on the main interface. Press 'next' to open the next window.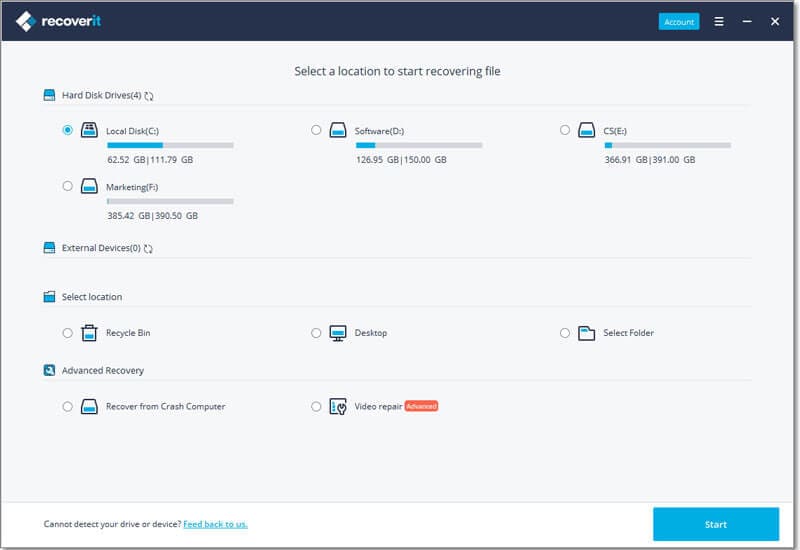 Step 2

Scan the hard-drive for data recovery

Select where you lost your file on the hard drive then press the 'start' button to begin scanning process. If you are unable to see your hard drive on the list just refresh the drive mode.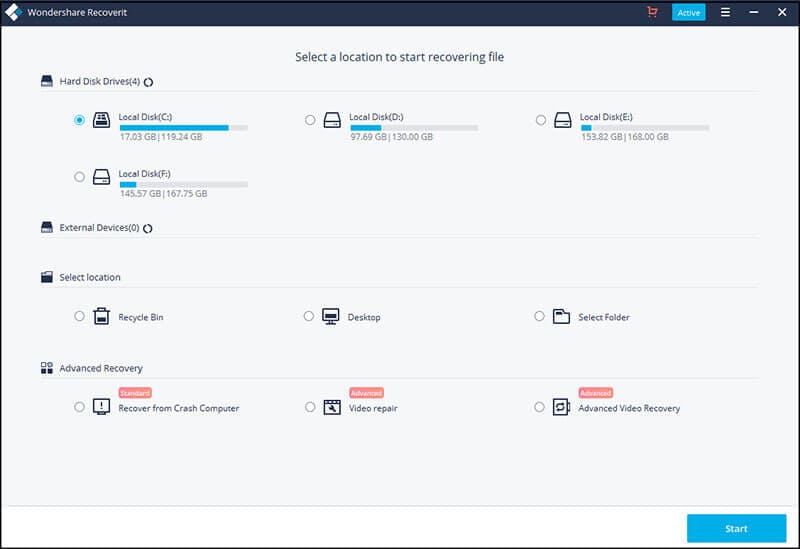 Step 3

Recover lost data immediately

After scanning, you can start previewing every file recovered on the result window by types. Select files you desire then press 'recover' button for the lost files to be restored in their original location.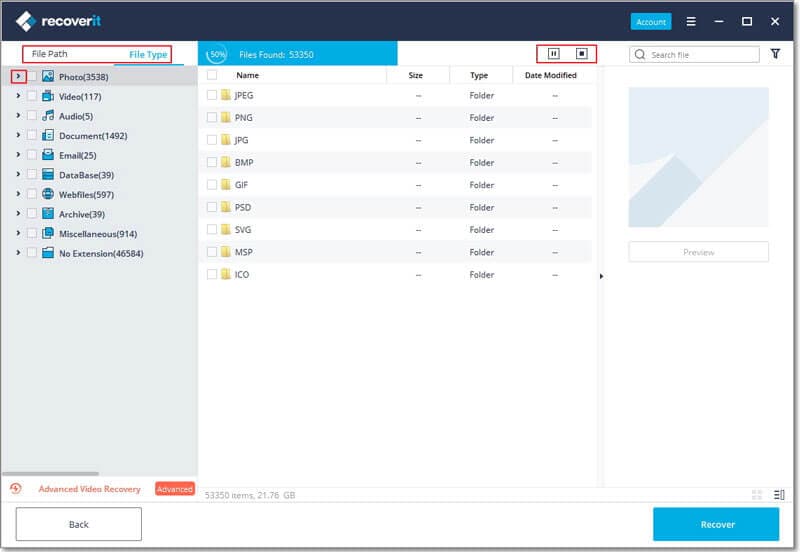 Part 3. Always Save Document While Editing and Do a Back-Up
Ideally, it is essential to save your workbook as you work on it or have a backup to avoid frustrations when file crashes. To double click on save or press ctrl+s every time you want to save is equally daunting. So, the AutoSave and backup feature becomes the key here. However, the excel autosave feature is not that useful as it saves data after every 10 minutes and at the interval excel also gets idle for 30 seconds. This happens by default.
In summary
Generally, it is always difficult to recover excel file after crash, especially for the users who have never gained a basic understanding of how the functionality operates. But fortunately with the data recovery tools in place and other normal troubleshooting techniques to recover crashed excel file can be easily achieved. Now, the best option is to secure the right AutoSave and backup software such as Recoverit (IS) program to stay safe.