Although backing up your key video documents is the most important task, keeping outstanding free video recovery software in your kit for an emergency is a smart move. It gives you a little comfort knowing that you can always trust your data recovery tool and restore any type of file deleted, formatted or lost on your system. Here, we have reviewed the top 10 tools for recovering data efficiently.
Part 1. Top 5 Free Video Recovery Software for Mac
Recoverit Data Recovery for Mac is smartly engineered with various in-built features to ensure 100% safe data recovery to the users. This data recovery tool offers four amazing recovery modes with their specific applications. The tool can be used to recover lost files from partition, removable media, recover lost files and folders. This is a very intuitive program with a user-friendly GUI that allows you to recover any type of data including videos in any format. It is extremely simple to use and highly efficient in scanning the entire system where the file is lost.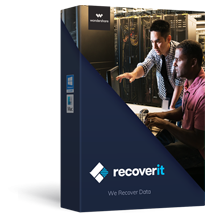 Why Choose This Free Video Recovery Software for Mac:
The tool enables you to perform two types of scans according to your need.
You can also preview your files before restoring them back using its Preview option.
The program runs a read-only process and this ensures unchanged and precise data restoration.
The tool is highly compatible with a wide variety of internal and external devices.

2,965,271 people have downloaded it
Step-By-Step Guide to Recover Lost Video from Mac
Step 1 Navigate to the official website and download the application from there. When the program is successfully installed, run it on your Mac computer. The main interface of the program will appear on your screen. 
Step 2 When you select the recovery mode, a list of all the hard drives on your system will appear. You can select any drive where you know your file is lost. Sometimes few drives are not visible. In such cases, you can click on "Refresh Drives" to make sure all the drives are visible, then click the "Scan" button to start scanning the drive. The tool also empowers you to perform a more powerful scanning by using its "Enable Deep Scan" option. It may take more time but it will also provide all the possible lost files.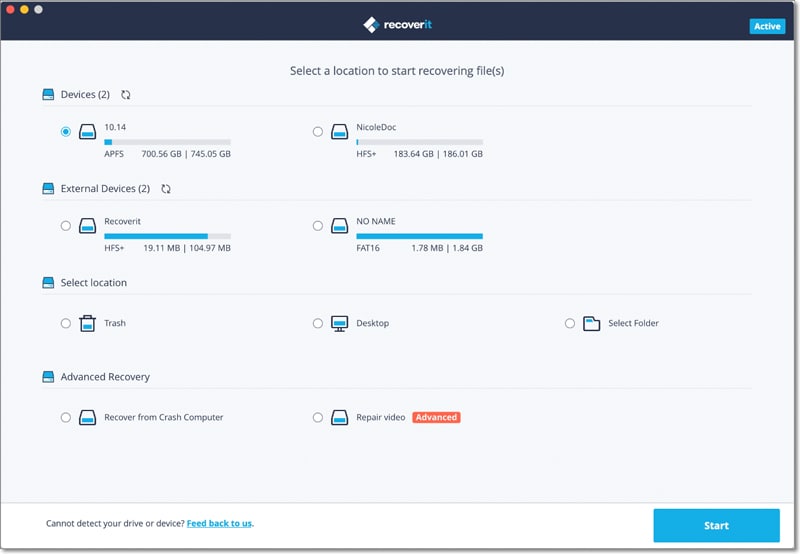 Step 3 The scanning process will result in a list of all the lost files. You can use the Preview option to see your files before recovering them. When you have decided the files you want to restore, click on the "Recover" button.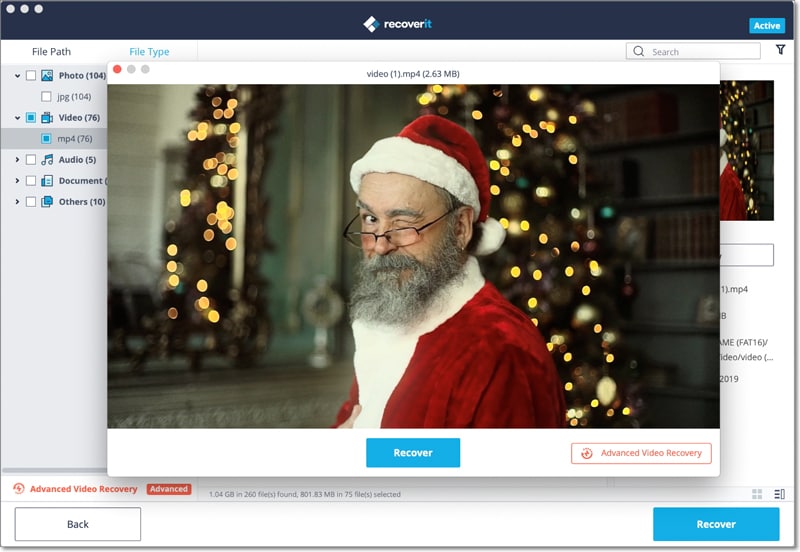 It is always recommended that you save the recovered files in some other external storage device other than the one where your file was actually lost.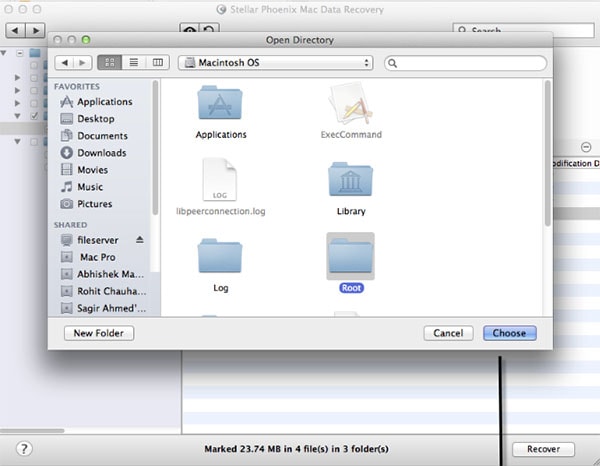 This amazing tool is primarily concerned with helping you recover your accidentally deleted or lost files in the simplest way possible. It makes sure that the entire process is simple and hassle-free. Apart from the various recovery modes meant for advanced users, beginners can also use its recovery wizard. It enables you to recover any data type like videos, audios, pictures, documents and a lot more. You can also target your search to a particular drive or all drives.
Pros:
The tool offers several recovery options for different file types accordingly.
You can also trust this tool for recovering data from encrypted drives.
Cons:
The tool is quite time-consuming for both the scanning and recovery processes.
The program's user interface is not very attractive.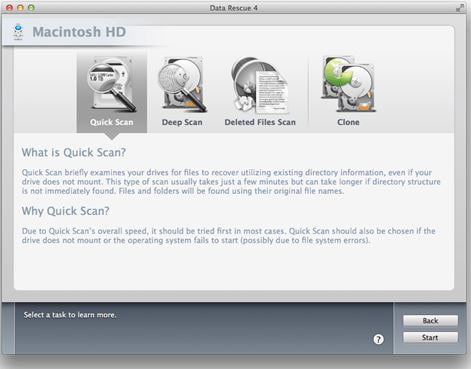 3# Data Rescue 3
This is powerful software that can be easily used for data recovery on almost all operating systems including Mac. You can use it for the recovery of different file types like video, music, document, and more. It can also recover data from devices like memory cards, digital cameras, hard disk and other such external storage devices. It thoroughly scans each and every sector of your drive to find out as much lost data as possible. It offers three recovery modes.
Pros:
You can also duplicate a damaged drive using this tool.
The scanning process of this program is extremely powerful.
Cons:
You cannot preview your files every time.
The interface is hard for a novice.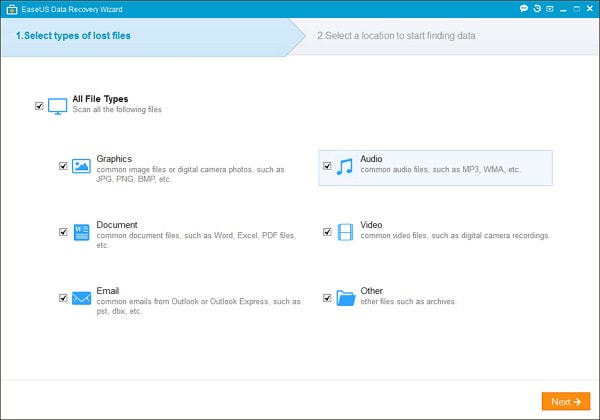 This simple freeware can easily scan for different file types and then it can recover them without any hassle. It is designed to recover data from Time Machine backup drives, deleted partitions or volumes, and lost partitions and volumes. It even supports RAW recovery and works exceptionally well for a number of devices. All you have to do is to choose your disk and your recovery mode. You can also export the scanned results to import them later when their need arises.
Pros:
The results of this outstanding tool are amazing with a 99% satisfactory result.
It enables you to recover almost any file type in any of its popular formats.
Cons:
The recovery wizard cannot recover hard disk drive files.
The name of the files is not recovered and they all queue up in an unnamed order.
This is great free video recovery software to restore deleted files from Mac. You can also scan with file type as a priority to narrow down your search even in the specific drive or volume you are searching. You can use it on numerous devices and restore files in the most hassle-free way. The interface is also easy to navigate and great for new users.
Pros:
Both the basic and advanced versions are super powerful in data recovery.
The files are easily comprehensible with their signatures.
Cons:
The advanced version is quite expensive.
You can't recover files from corrupted data.
Part 2. Top 5 Free Video Recovery Software for Windows
If you want to recover your lost or deleted files in the safest and most precise way, then Recoverit Data Recovery for Windows is the tool you must choose. This tool is specifically designed to recover almost any kind of data that is accidentally deleted, formatted or lost. The tool is extremely powerful when it comes to scan and recover files from your system. It has four recovery modes along with other innovative features to preview your files before restoring them. From videos to music, photos to audio and documents to archive files, the tool works exceptionally well for recovering any data.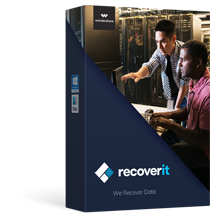 Why Choose This Free Video Recovery Software for Windows:
The interface of the program is simple and easy to use.
The tool performs a read-only process so the data is recovered without any change and in its most accurate form.
This ground-breaking data recovery tool provides the simplest, safest, and fastest video recovery.

3,012,556 people have downloaded it
Step-By-Step Guide to Recover Lost Video from Windows
Step 1 First step towards data recovery is to download and install this remarkable program on your computer. Run the program on your system when it is installed successfully. 
Step 2 It is time to choose the drive which you want to scan for finding your lost file. So, select the drive from the options given on your screen and click on "Refresh Drives" in case your drive is not visible, next you can click the "Start" button.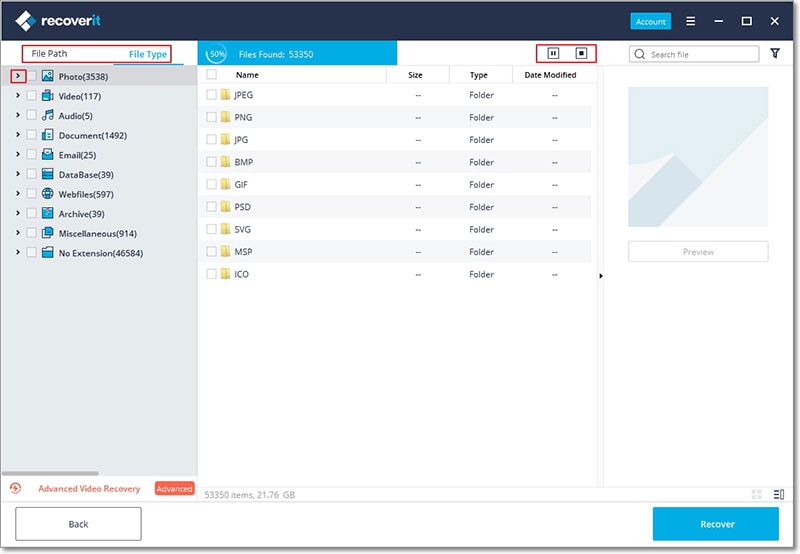 Step 3 The scanning process will initialize and all the lost files will start appearing on your screen within few seconds. All the files that were lost on the specific drive will queue up on the program's interface. You can select any file for previewing and then recovering it again to your system. Just mark your preferred file and then click on the "Recover" button.
There is another option to "Enable Deep Scan" for the users who want to perform a more powerful scanning process.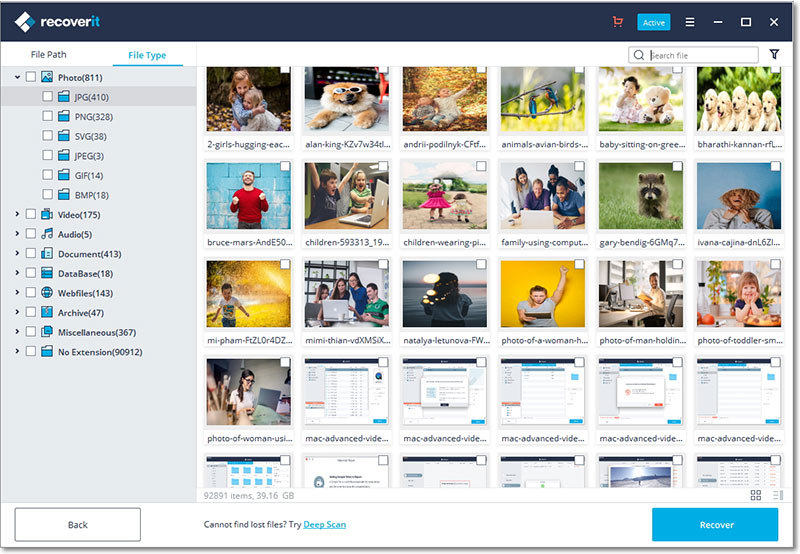 Once the files you selected are ready to be restored, make sure you save them on some other external storage device. This will overcome the possibility of overwritten files.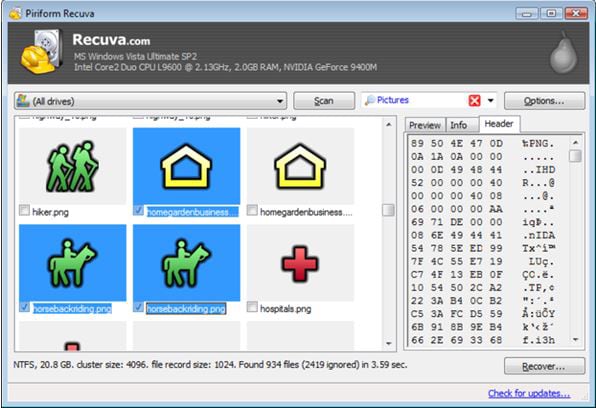 2# Recuva
For all the users looking for data recovery, Recuva is an outstanding option to go for. You can trust it for recovering any file type from reformatted or crashed hard drives. This handy tool is designed with user-friendliness in mind so even novice users can easily use it. It performs deep scanning and goes all-out to recover your data. You can choose your drive and scan it for the results to show up in the side menu.
Pros:
The in-built light system will tell you whether the recovery is actually available or not.
The tool will also delete the erased files permanently which you want to go from your system.
Cons:
It does not allow previewing all file types except images.
Wizard is all-powerful and controls every action.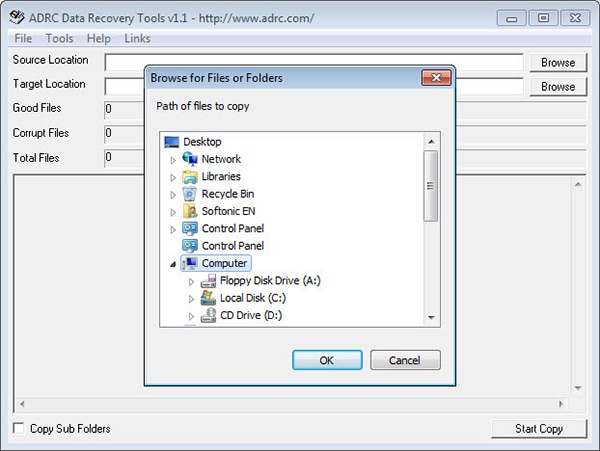 The only intention of the ADRC data recovery tool is to tackle situations relevant to formatted, deleted or lost data. This is one of the reasonably priced data recovery applications with effective features. The size of the whole program is also very small so you can store it anywhere and use it whenever an emergency arises.
Pros:
It is able to recover data from all cases of logical damage like formatted media, deletion and more.
Cons:
The scanning process leads to an unaligned file without an order.
The user interface is very clumsy.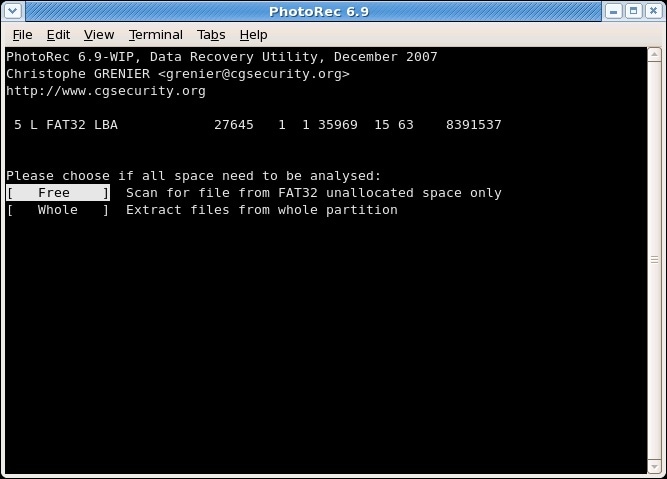 This is another option of free video recovery software for all those want to recover their data conveniently. It is in fact the simplest tool for effective data recovery. It is a powerful tool that makes sure the data doesn't change or gets altered when it is recovered. Unlike its name, the tool can recover far more than just photos.
Pros:
It can recover any kind of data including videos, audio and more.
It also recovers lost partitions.
Cons:
There is no interactive user interface.
It does not perform deep scan.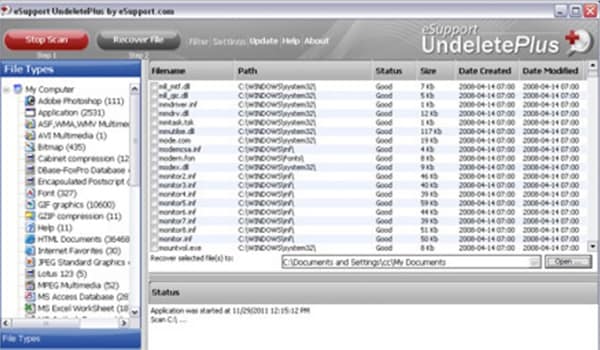 5# Undelete Plus
For all the Windows users, Undelete Plus is a remarkable tool designed for all their needs relevant to data loss. It instantly comes into play when any kind of data is found missing on your system. This tool can prove to be a lifesaver when it comes to recovering huge amount of lost data.
Pros:
It easily tells you the extent of damage to the files.
It supports both the FAT and NTFS file systems.
Cons:
Sometimes exact files are not searched.
Interface is not very comprehensible.