Just imagine, you have shot so many memorable videos till now with your Sony Handycam, but you don't know how to recover deleted videos from Sony Handycam, and one day you suddenly lost all of your videos, now what? It happens a lot as you keep all of your videos and photos stored in your camera and SD card. If anything goes wrong with your Handycam, your memories recorded in the form of a video will suffer. Thus, you should know how to recover deleted videos from Sony Handycam.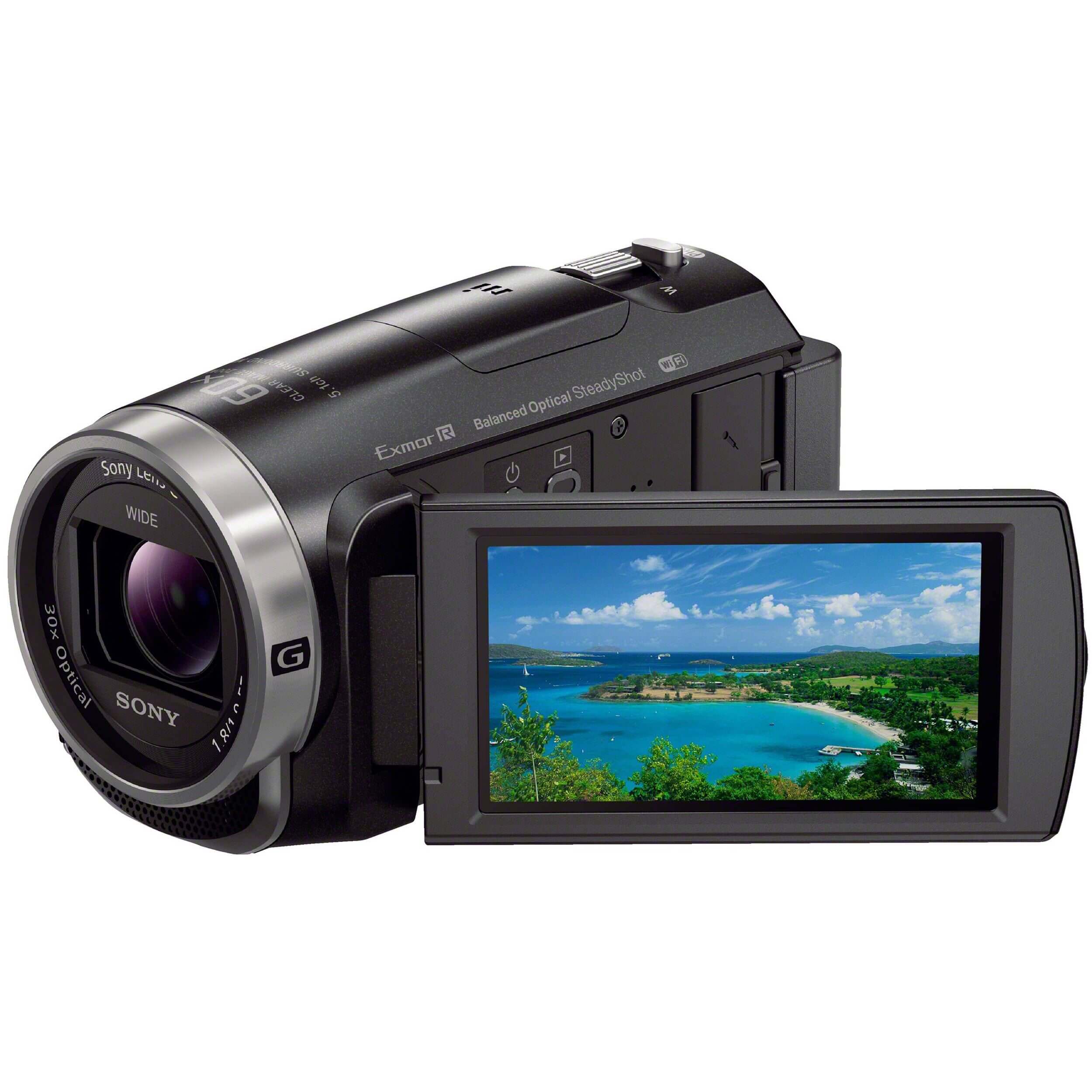 Part 1. Reasons Due to Which You Can Lose Videos from Your Sony Handycam
Physical Damage: You may crash your Sony Handycam while shooting something, or it may come in contact with the water. In both cases, due to physical damage, you might lose all of your data from your handy cam.


Read and Write Error: You might face read and write errors with your Handycam very often, it might be due to some software or hardware glitch. Due to such glitches, there are possibilities of you losing your videos from your handy cam.


SD card issues: SD cards are very easy to damage and very prone to viruses and malware. All your Sony Handycams uses SD cards, thus any problem with an SD card will directly put all of your data at a risk. Storing your videos in an SD card might result in loss of all videos, and all you will be left with is the option to do Sony Handycam Video Recovery.
Part 2. Best Software to Recover Videos from Your Sony Handycam.
Now, as you have decided to do the recovery of your lost photos, let us tell you which software will be the safest option for you. Recoverit is one of the best video recovery software that you can use to recover videos from your Handycam. It is easy, highly efficient, and very trustable. Even if you are using a recovery software for the first time, you will do a great job recovering your videos with Recoverit. It comes in handy with many such features that you will love.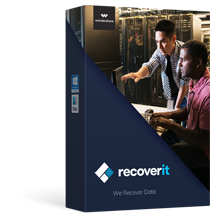 Let's look at some of its features:
It can recover data from all the types of devices like Camera, PC, Mac, Android, SD card, Hard drive etc.
It lets you recover videos of all the formats.
It provides you with multiple recovery modes to choose from.
The Deep Scanning mode leaves nothing behind.
The Program has one of the best recovery rates.
It's simple yet interactive UI lets you recover videos in few clicks.

2,965,271 people have downloaded it
Part 3. How to Recover Videos from Sony Handycam Using Recoverit?
Step 1

Connect your Camera or SD card:

To start, first, connect your SD card with the help of card reader from which you want to recover the lost videos. Or, connect your Handycam directly to the PC using a USB cable.
Step 2

Install, Launch & Select the Recovery Mode:

Install and Launch the program after downloading it.
Step 3

Storage Drive Selection and Scanning:

Select your SD card among the various drives mentioned on the second window. Click "Start" to start scanning of your card for all the lost videos.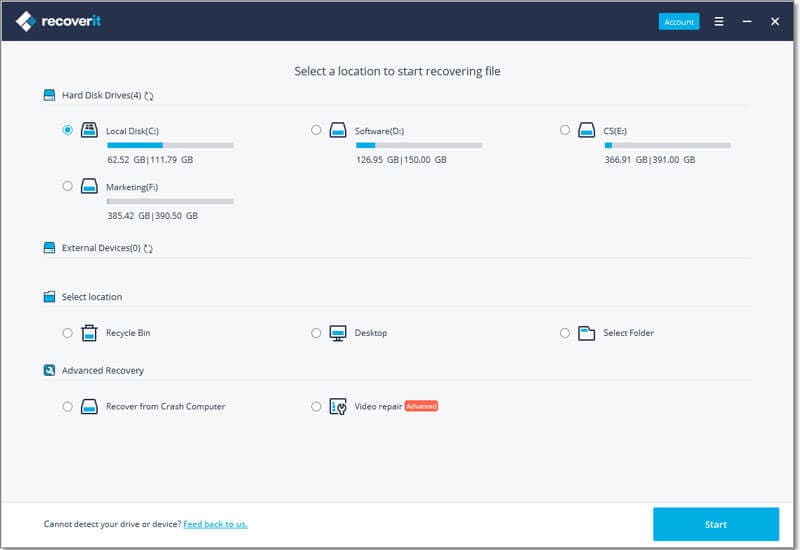 Step 4

Recovery from the Preview:

The program will bring you the preview of all the recoverable videos, select the ones you need to restore on your computer, and click Recover.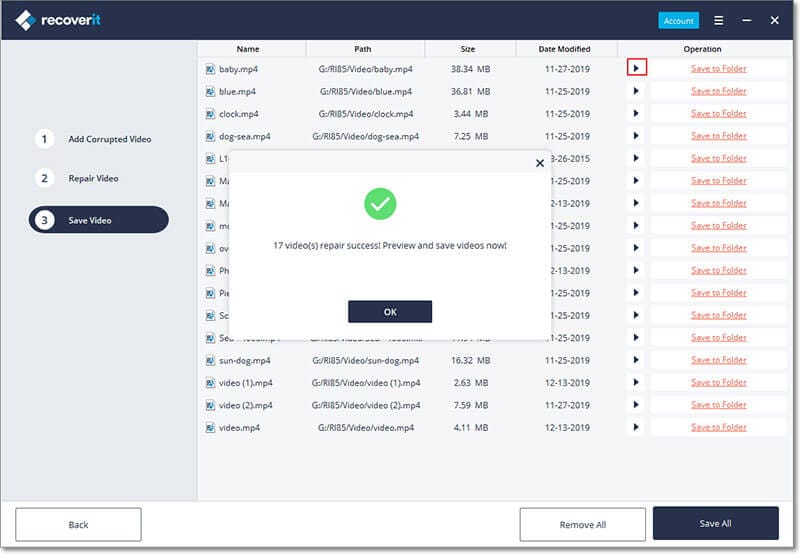 Congratulations! You have successfully performed Sony Handycam Video Recovery.
Part 4. Here Are Few Suggestions You Should Keep in Mind While Using a Handycam
1. Hold it Properly:
Your Sony Handycam is supposed to be handled in your hand while shooting videos and photos. But most of the time you become too casual with it, you should hold it properly with the holding belt properly tucked in.
2. Keep it Away from Water:
Your Handycam isn't waterproof, or even if it is, try to keep it safe from water. Because you may never know when it damages your storage.
3. Use a Tripod:
Use a tripod or Camera holder whenever it is possible. It will give your Handycam an extra level of safety.
Now, as you know how to recover deleted videos from your Sony Handycam, you should worry less and click more. Because, no matter how much you take care of your Handycam, there are still very high possibilities of you losing your Videos.