Videos are the the backbone of today's marketing strategy and even we have a lots of video files on our smartphones. However, carrying huge data on a small chip can be vulnerable sometimes.
Have you ever faced such situation?
When the video files you are trying to play are showing an error message just like below. The majority of answer that comes is Yes. Video files are either showing the thumbnail but not playing or the thumbnail has some error sign over them.

That's how we find that our videos are no longer accessible. In this article we are going to provide you the precise and well known solution for this issue. Let's check out what's there in this guide.
Part 1. Recover your corrupted video files with Recoverit.
No matter your SD card is corrupted or the data files are Recoverit is capable of recovering all your files just with few simple clicks. The amazing features are listed below with globally accredited specifications.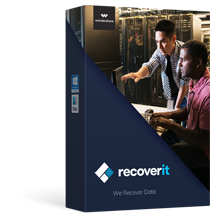 A Life Saver for Data Loss Problems!
It can recover files from any device, be it your android smartphone or iOS device and windows.
It supports over 1k+ file formats so nothing to check before you start recovering, it has everything covered.
All the major storage formats like FAT16, FAT32, NTFS and exFAT are supported by Recoverit.

2,965,271 people have downloaded it
Step by step guide to recover video files from SD card with Recoverit.
Step 1

Intall Recoverit on your computer.
Step 2

Make sure the SD card is connected to your computer via cable or direct port.

On this screen you need to select the exact device that you have connected, in case of SD card please SD card on the given screen and click Start to start the process.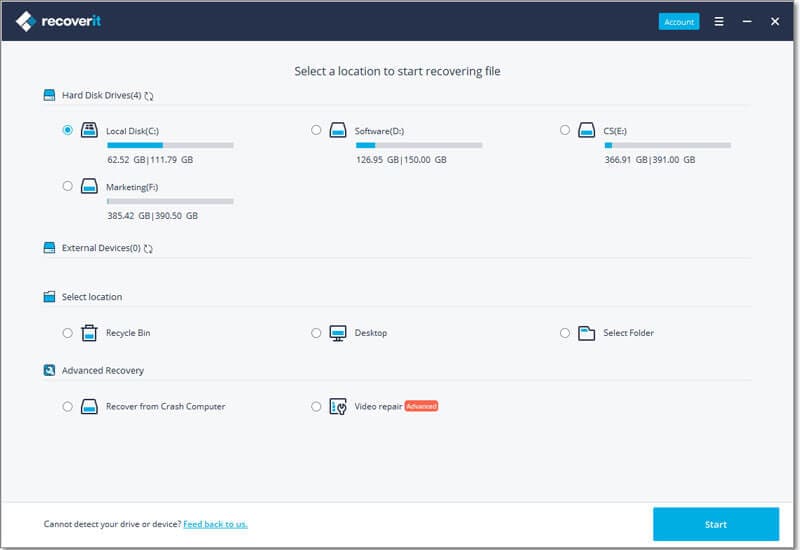 Step 3

Check and select any partition for scanning on your SD card.

If your SD card has default partitions and there is a specific partition that contains your corrupted video files then you are advised to select that partition and click on Start.
Step 4

Preview and recover your video files to a secure location.

After a quick scan the program will display all your data in a categorized format. Here you need to select all the relevant video files and hit the Recover button.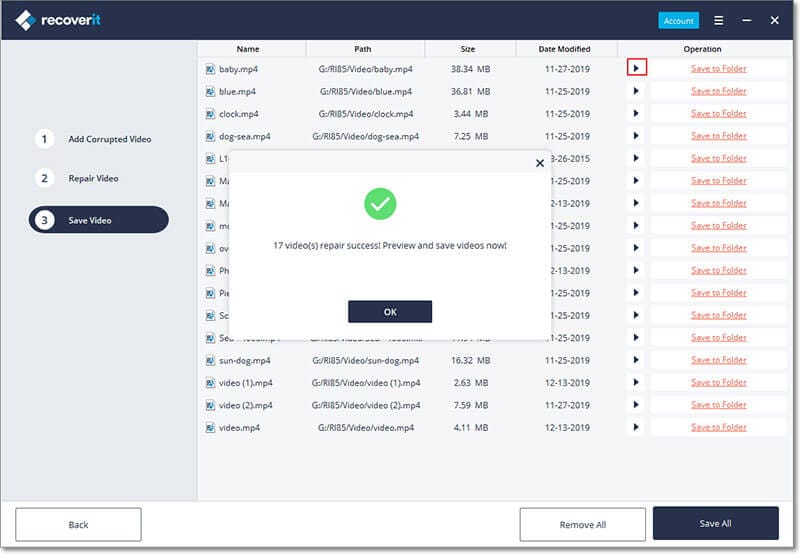 Hence, it was a quick scan then there might be some possibility that you didn't get your all of your video files. For this purpose, you can opt for All Around Recovery and get all your files back with Deep Scan.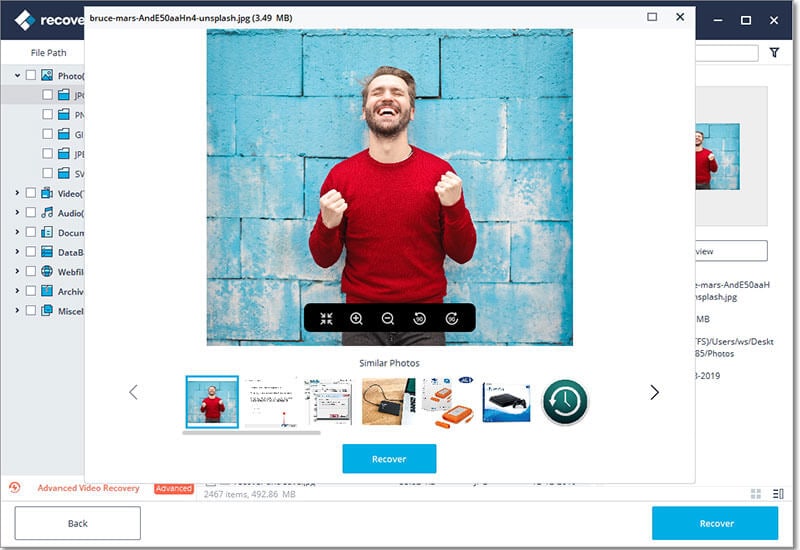 Part 2. Why SD card gets corrupted?
This is a basic question that everybody has on their mind. There are several reasons why your SD card gets corrupted. Some of them are listed here
Sudden powercut while data transferring.


Uploading virus infected files.


Connected to a corrupted system or computer.


Keeping it in moist or high temperature.


Not running a quick scan while connecting to a computer.
Now, let's talk about the preventions too. Following these vice versa steps you can avoid your SD card from being corrupted.
Part 3. How to keep your SD card safe?
Always keep the SD card in a good temperature.


Use a trusted antivirus program to scan it occasionally.


Never connect it to a computer that is virus infected.


Never overwrite the SD card to its full capacity, keep some space empty.
Conclusion
Although, there are ample of recovery programs available online but some lacks in interface and some in features. Recoverit (IS) is a powerpack that comes with all the relevant features that would recover your data easily.
So, stop thinking and share it with your friends and family and make their day.