"I have been trying to recover data from a RAW hard drive without being successful. Is there any recommended way to push through with this?"
- a question from Quora
The storage device is the most important part of your computer. Since this is the part that harbors all of your data, a small technical hitch may mean losing exuberant volumes of data. Scenarios such as virus attacks, registry damages, system corruption, among many other causes may result in your primary hard drive partitions becoming RAW. When this happens, many people may lose hope of ever getting their important data back once again. However, it is possible to conduct a successful raw data recovery using the best tools. But first, let's understand what RAW is all about.
Part 1. What is RAW?
RAW is literally a hard drive that hasn't been formatted by NT file system. These include NTFS and FAT. In this context, it plainly explains why nothing ought to be present within a RAW hard drive. Actually, a hard drive should not be put into use for purposes of saving files before being formatted. But going by the facts, a hard drive can turn into RAW in the event that it is subjected to various harsh conditions like improper operation.
Likewise, if the OS you are operating on is not able to recognize your hard drive's file system, the state of your hard drive suddenly becomes RAW. When this happens, its capacity will read as 'zero', meaning that all the previously saved data within the RAW disk gets lost. It also becomes impossible to allocate or transfer them. At this juncture, you will require the help of raw data recovery software that can manage to restore the lost data.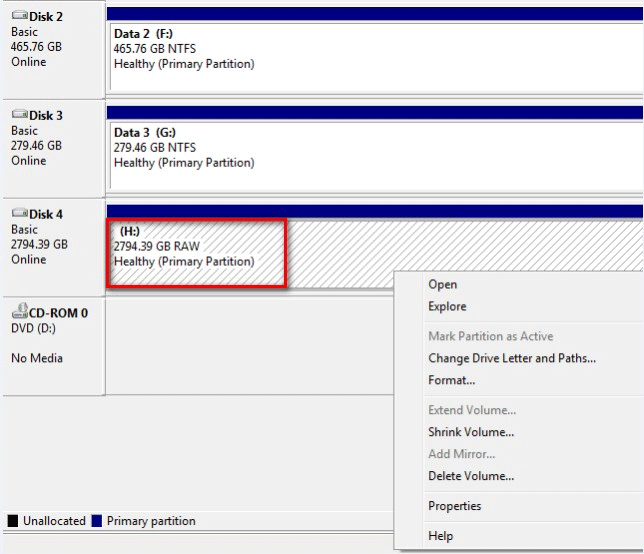 Part 2. Raw Data Recovery Free Download – Recoverit (IS)
When do you know that it is time to eventually do raw data recovery? In most cases, this will be necessary when you begin experiencing hard drive problems; rendering it impossible to use. These problems will range from the file system being displayed as "RAW", the file names containing some "weird" characters or you may also receive messages that read "sector not found".
The best remedy to get to use your hard drive once more is to do RAW data recovery. By a matter of fact, this becomes successful with the right recovery tool. Recoverit (IS) has a state-of-the-art technology to enable it to perform an all-in-one data recovery.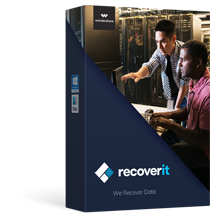 Features that make Recoverit (IS) a sought-after-tool
It is smart enough to recover more than 1000 data types. These include documents, graphics, audio, music files as well as emails and other files.
It does not matter the scenario under which you have lost your data. Use this tool to do formatted disk recovery, lost partition recovery, deleted files recovery and much more.
It also lets you create a Windows Preinstallation Environment that you can use for system recovery in the event that your computer crashes.
Recoverit (IS) is also a perfect performer in recovering data from any kind of storage devices like video player, USB drive, Micro SD card, music player and many other devices.

3,165,867 people have downloaded it
Part 3. How to Perform Raw Data Recovery
The raw error alert is a common phenomenon that you may experience at any time. Follow this guide to help you recover data from the raw file system and raw partition. Recoverit (IS) is easy to use, with few steps and a high success rate.
Step 1

Download and install the tool

Go to the Recoverit (IS) website and download the app. Next, install and then launch it on your computer so as to start the raw data recovery process.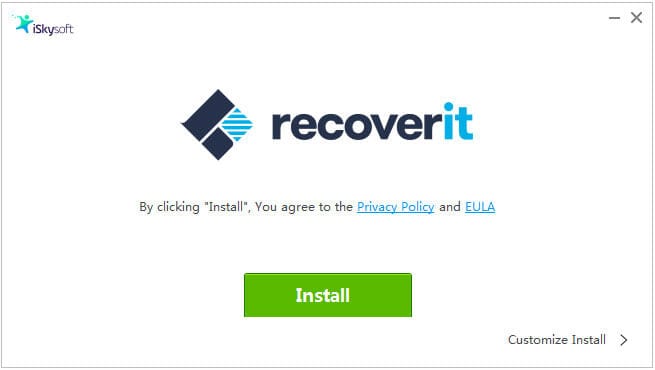 Step 2

Select the location that harbors your data

This is found at the home screen. There are various options once you open the screen. Select the partition or hard disk from where your data got lost. To continue, click on the 'Start' button.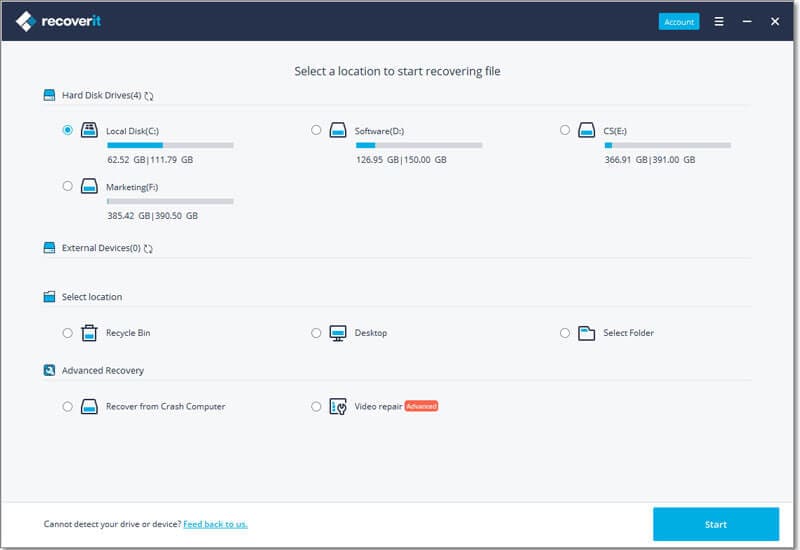 Step 3

Scan location

The app will scan your selected partition or hard disk and provide a tone of files that it can retrieve. Furthermore, you can focus your scanning process by strictly selecting filters. This is simply narrowing down the scan to a particular file path or type. You can also pause or stop the scanning process whenever you choose to or when you have located your data.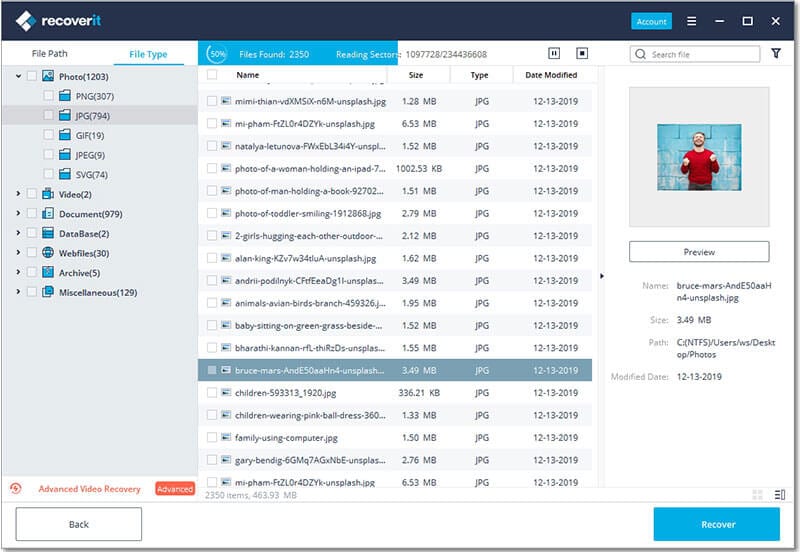 Step 4

Preview and recover files

You also have the privilege to preview the files that the app has so far located. This makes it easy to select only the needed files. However, in the event that you cannot preview some files, the app has inbuilt tips to walk you through to preview and recovery of your files. Once you have settled on the needed files, click on the 'Recover' button to recover your raw data.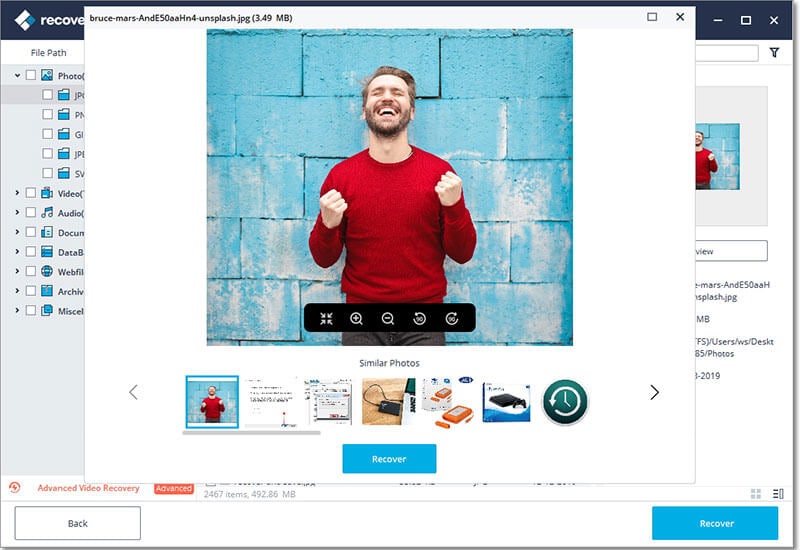 Note: For best results, do not save the recovered files on the location where it was initially lost from. Save the data on another location or other external devices.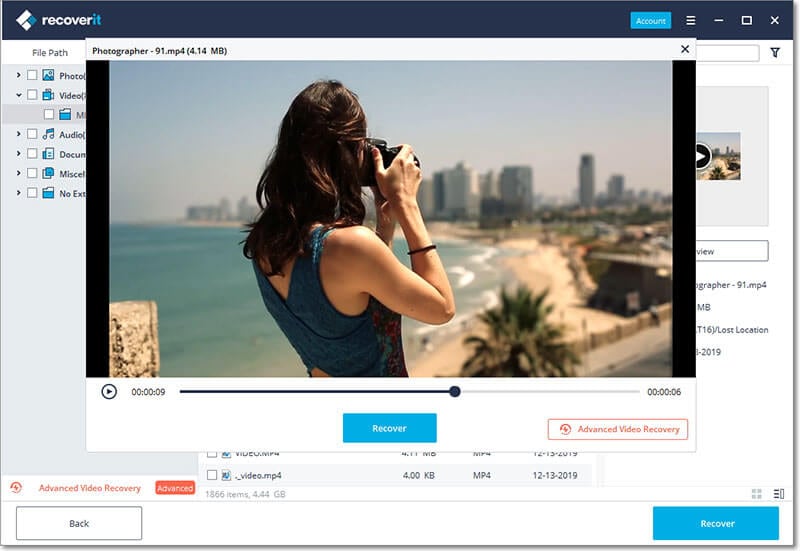 The Bottom Line
It is the worst agony to suddenly lose important files either by your hard disk becoming raw or by other accidental forms of losses. This automatically calls for a reliable raw data recovery tool. Thanks to the recommended app, Recoverit (IS) which you can now engage to help you get all your files. Also, ensure to take other necessary precautions when handling storage devices. These include safe removing your storage media, turning off the device first before ejecting as well as regular scanning to keep off viruses.